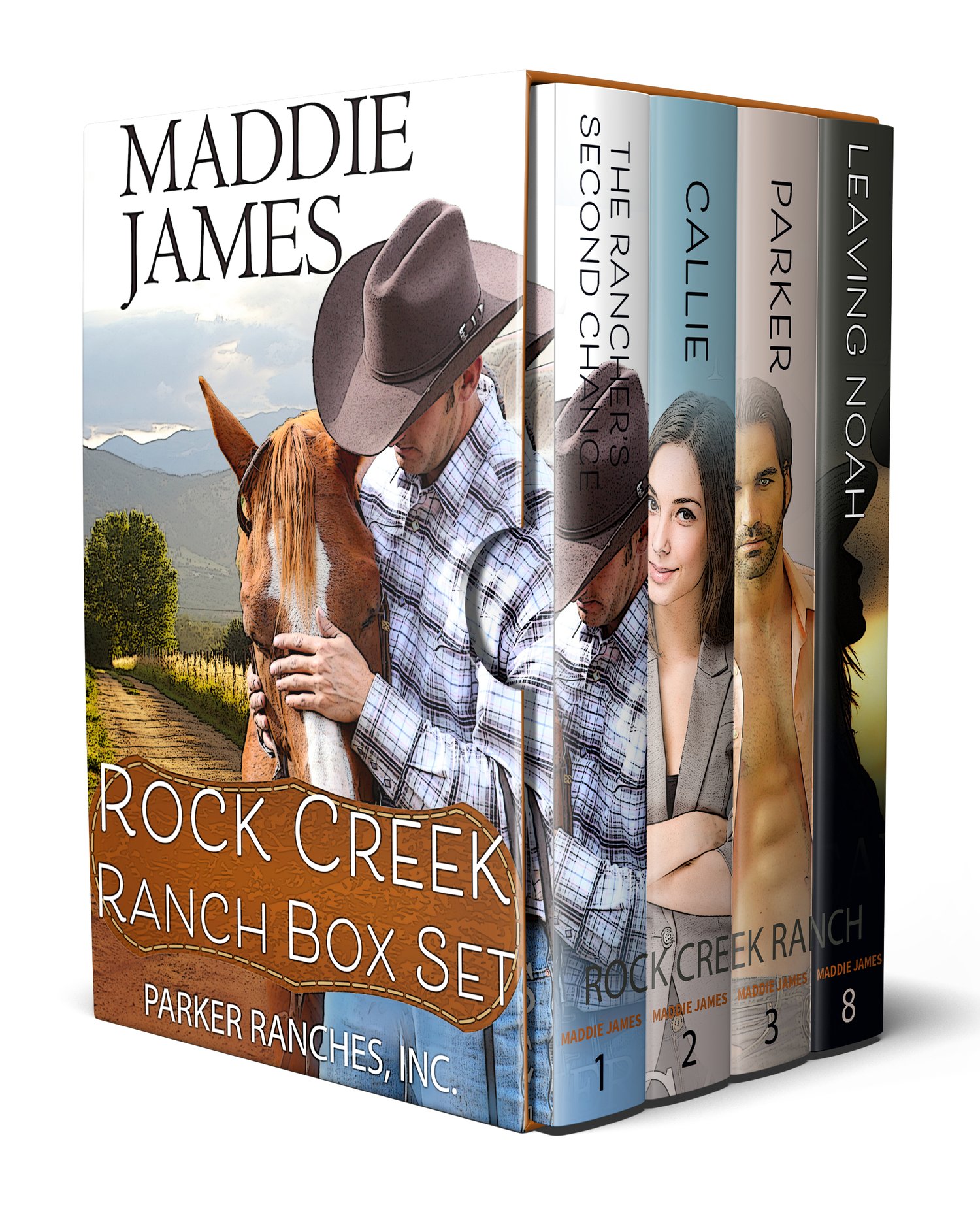 Rock Creek Ranch Box Set
On Sale
The Rock Creek Ranch, 4-Book Box Set
This collection contains four books in the Parker Ranches, Inc. western romance series set on Rock Creek Ranch in Paradise Valley, Montana. These stories feature cowboy heroes and the women who love them—often with complicated family relationships and external challenges.
THE RANCHER'S SECOND CHANCE, Book 1
A reluctant rancher. A lonely librarian. A family in shambles. Can the rancher risk a second chance at love and heal his family at the same time?
CALLIE, Book 2
Leaving her job behind and heading home to Montana for a family emergency is worrisome enough, but when Callie Rankin's New York future collides head-on with her Montana past, she is faced with making a life-, and perhaps, love-altering decision.
PARKER, Book 3
When Parker Rankin's father dies, he expects life on the ranch to change. The last thing he expects the day of his father's funeral is for life to throw him another curveball—a red-headed, no-nonsense, curveball named Reba Morris.
LEAVING NOAH, Book 8
A heartwarming tale of love, loss, second chances, and the power of the written word. Sarah MacKay and Noah Parker shared a clandestine weekend together five months earlier and haven't seen each other since—until the Rock Creek Ranch cattle roundup.