How to Teach Piano Online – Everything You Need to Know
Last updated: September 19, 2022
If you have a passion for teaching piano, it shouldn't be hard to gain students and make a living from teaching. That's why many people choose to teach lessons on the internet, where you can quickly reach a larger remote audience. But that comes with its own unique set of challenges.
While we can't teach you how to play piano or how to teach it to your students, we can show you how to make teaching piano lessons online much easier. With the right tools, you can pursue your passion for teaching and conduct your lessons with ease.
Here's a quick list of things we'll cover:
How to Teach Piano Online
In general, there are 3 methods you might use to deliver your piano expertise to your students online:
1. Private Piano Lesson Online
With this method, your lessons will most likely be very similar to an in-person private piano lesson. You'll start by scheduling a regular time to meet (virtually), then set up one-on-one video calls with your students on a recurring basis.
Teaching private piano lessons online allows you to interact with your students from the comfort of your own home. However, this will require investment in equipment such as a top-down camera, a high-quality microphone, and more.
Be mindful that your students will most likely need to have their own set of equipment as well (including a piano or keyboard). You will need to be able to see exactly what they're doing on the keyboard to provide feedback.
2. Piano Online Course
You can also pre-record piano lessons and publish them as an online course for students to purchase.
Learning piano from an online course allows your students to learn at their own pace with much greater flexibility than a 1:1 private lesson. If they missed something, they can simply rewind the clip and watch it again. 
This can also turn into a very sustainable passive income, as your online course can continuously be purchased by multiple  students without any extra effort or time commitment on your end.
3. Sell Piano Lesson Ebooks or PDFs
If you are able to teach and explain the fundamentals of piano through written lessons, publishing an ebook or PDF may be a good option for you. While it may be difficult to teach piano lessons from text-based materials, you can also teach piano theory lessons or provide your own practice sheet music via ebooks and downloadable PDFs.
Best Channels for Teaching Piano Online
The best channel for online lessons in piano is via Payhip. With Payhip, you can: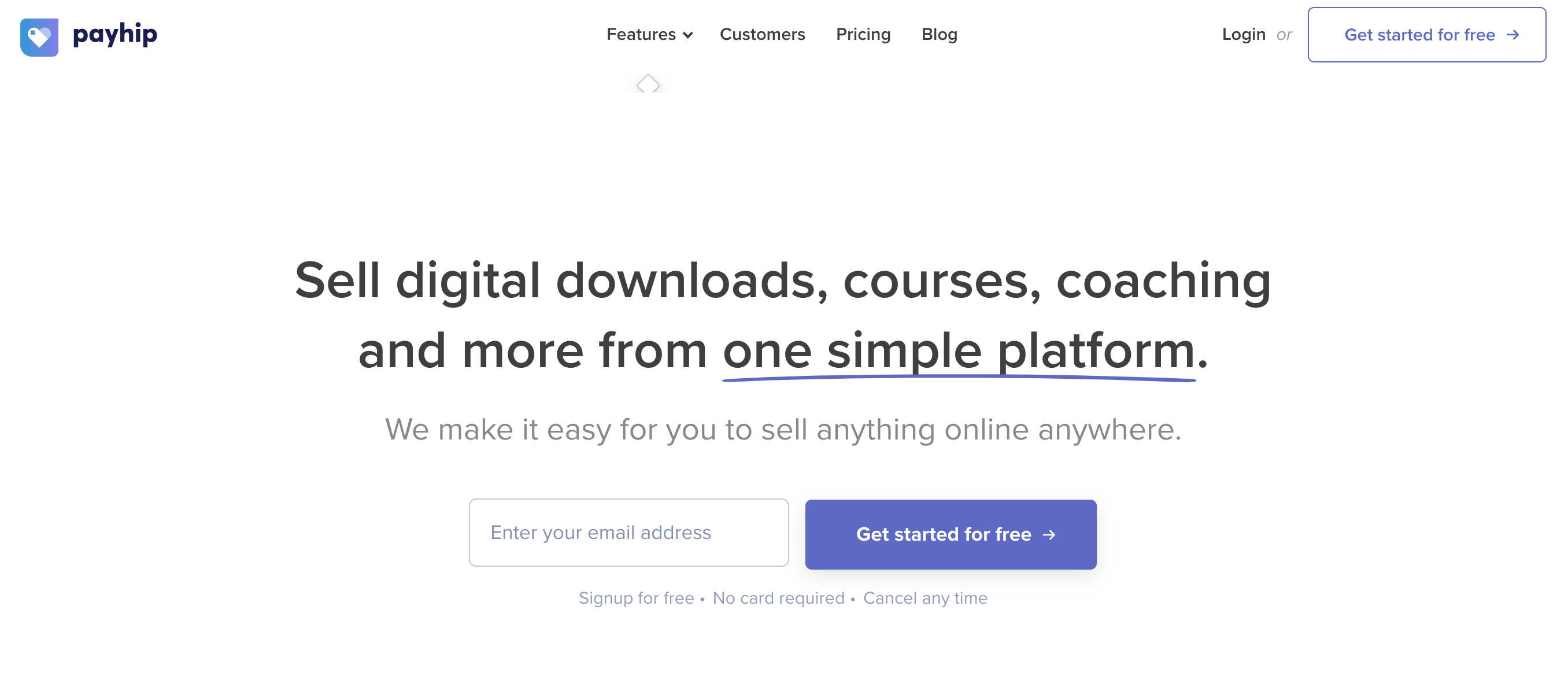 How to Use Payhip to Teach Private Piano Lessons Online
With Payhip, you could sell coaching services. This is equivalent to a one-on-one private lesson or meeting with your students. Payhip's coaching features allow you to:
Implement an intake form to approve or reject specific students who want to purchase private lessons from you
Provide a secure logged-in portal for each student
Let your students ask questions off hours through the student portal
Let your students book time with you based on your Google Calendar availability
Provide students with various payment options such as one-time payments, payment plans, subscriptions, or even free lessons
Payhip integrates with numerous payment methods, so you can choose whether to get paid via PayPal, or any other major credit cards via Stripe
The list goes on. But most importantly, you can keep your costs relatively low through Payhip's a forever-free plan. With this plan, you won't have to pay for anything until you have successfully processed a sale, wherein Payhip charges a 5% transaction fee per sale. Once your private lesson business grows, you can upgrade to Payhip's monthly subscriptions where you don't have to pay any transaction fees at all.
This means that you get to keep your beautiful website and take your time to grow your student base for free!
If you're interested to see what the platform looks like, you can sign up for free with no payment information required.
How to Use Payhip to Sell Piano Online Courses
You can use Payhip to sell courses where you teach online lessons in piano.
Maybe you've noticed that your online teaching is beloved by all your students, but you just don't have enough hours in the day to teach every student who reaches out for lessons. An online course could be a good alternative to take in an unlimited number of students who want to learn from you. This is also a great way to earn passive income.
With Payhip, you could utilize their drip content functionality to publish lessons at various time intervals (instead of publishing lessons all at once). This will give students some time to practice between lessons, as well as encourage them to come back to your online course on a regular basis.
As a teacher, making the course feel like a live class will be important. Fortunately, Payhip enables you to use video, text, quizzes, downloadables, surveys, and assignments in your lessons. This way, you can give engaging feedback to students with course access.
Payhip's software is easy to use, and you can offer each student their own login portals and certificates of completion. Just like coaching/private lesson services, you can set various pricing options such as one-time payment, subscription, payment plans, and more.
TEACH PIANO ONLINE
Join over 130,000 sellers who have launched their online businesses with Payhip
How to Use Payhip to Sell Digital Downloads
Another way you can teach piano lessons is via selling digital downloads, such as an ebook, printables, or similar assets. You might create guides that help people easily learn how to play piano on their own.
Alternatively, you can do all of these things at the same time. You can teach piano online via Zoom, sell online courses that people follow on their phones, tablet, or computer, and sell ebooks and other content. Technology for piano teachers has come a long way. You can add multiple ways for students to engage with your piano lessons, such as videos, online courses, or in-person lessons. If someone prefers following along with books, your best solution will be based in digital downloads.
If creating your own website sounds daunting to you, you can sell your private piano lessons via tutoring marketplaces, such as Piano Teachers Connect. As long as you have a strong internet connection, that's all you'll need to set up your account.
How to Price Online Piano Lessons
The way you set prices for your online piano lessons will depend on the medium. If you sell 1:1 lessons, you may charge around $200 per month of lessons or around $50 per half hour lesson. If you sell online courses, you might want to check out our guide (and calculator) for how to price online courses. As for ebooks, you might charge anywhere between $10 to $40 (depending on the level of detail in your book).
If you've chosen to offer piano lessons via Payhip, you can set your own prices in multiple ways. There are four price plans to choose from: one-time purchase, subscription, payment plan, and free.
1. One-time Purchase
A one-time purchase allows your student to make a single payment for any products that they purchase from you, including private lessons, online courses, ebooks, and more. This may work best for one-off private lessons and digital downloads.
You may also want to utilize a one-time purchase for an online course. However, depending on the calculated value of your lessons, the price might be too high for your students to purchase all at once. In those cases, you can consider some of the following pricing options.
2. Subscription
Many teachers choose a subscription model for online classes. When teaching online, most students will choose to purchase a monthly subscription. It's common to request cancellations by a specific date (such as the 15th of every month) to allow yourself time to plan ahead and fill slots for the following month.
If you're teaching classes in real time, it'll be important to fill cancellations early on with the help of a waiting list system. A subscription model can also be used for online courses with drip content (content that slowly becomes available students at your discretion).
3. Payment Plan
A payment plan is typically used for making large payments over time. This could be a $1,000 online course you're teaching online or a longer-term plan for a student's music lessons via video. Payment plans allow you to break your higher-priced items into small payment increments, e.g. $100 every month for 10 months. The difference between a payment plan and a subscription is the fact that your students will not be able to cancel their payment plans once they opt in.
4. Free
You may choose to feature free resources for your students on your website to help them learn piano. This could include a tips sheet, private YouTube videos set aside only for students, a practice sheet, audio clips where you play a song from the student's book so they know what it should sound like, or any other downloads that enhance the teaching experience.
That said, you probably don't want to give away everything for free. Many online teachers will offer some free lessons as a form of content marketing. Since there is no barrier to accessing this free content, it acts as a way to get potential students interested in what you offer. Then, if they want to receive premium offerings (1:1 lessons, extended courses, or high-value materials), they can pay you using one of the other pricing models listed above.
It's worth noting that Payhip offers a Pay-What-You-Want pricing option, allowing you to set the minimum price that your students will have to pay (the minimum price can be as low as $0) but also to allow your students to pay you any amount that they want to beyond the minimum price. This gives your students the ability to pay as much as they're willing and/or able to.
How to Market Your Piano Lessons
Developing online resources is only one component to a successful teaching career. You also need to promote your services. 
1. Setup your own website
The best way to build credibility for your lessons is to have your own website. Anyone from around the world can find your website, which gives you a competitive advantage over other piano teachers who only work locally.
When designing your website, make sure your students can easily access it from any device, including a phone, tablet, or desktop computer. A few features to include on your website are:
A pricing page

An About Me page

The types of services you offer

A contact page

Your calendar availability (with privacy measures in place to protect your existing students)

A video of one lesson (a preview of what customers will receive)

General tips on how to get started playing piano
You'll also want to include information on what services you use to teach lessons (such as Skype or Zoom), so people know which platform to download before their first call.
2. Start a blog
A blog is key to bringing traffic to your website, gaining new students, and teaching people about your music practice. Your blog will eventually help you improve your website's ranking position on search engines.
However, it takes a lot more than a single blog post to bring in meaningful traffic numbers. It's best to commit to a weekly or monthly publishing schedule. Aim to write about 2,000 words per blog post. Payhip's software allows you to build a blog on your website with ease.
3. Promote via social media
You can share your website via social media, especially if you have social accounts branded around your piano teaching business. If you're drawn to making video content, YouTube will likely be a good platform to promote your lessons. Seeing how you teach will help parents and students understand the atmosphere and expectations of your lessons.
Creating YouTube videos can be a lot of work, but regularly posting a video once a week could help you gain traction. It could be an easy way to sell downloadable content to those who aren't yet ready to commit to full lessons. If you notice you have a lot of open spots for lessons, social media could be a good solution for that problem. But it can take time to build up credibility, so it's important to keep uploading content.
4. Local sign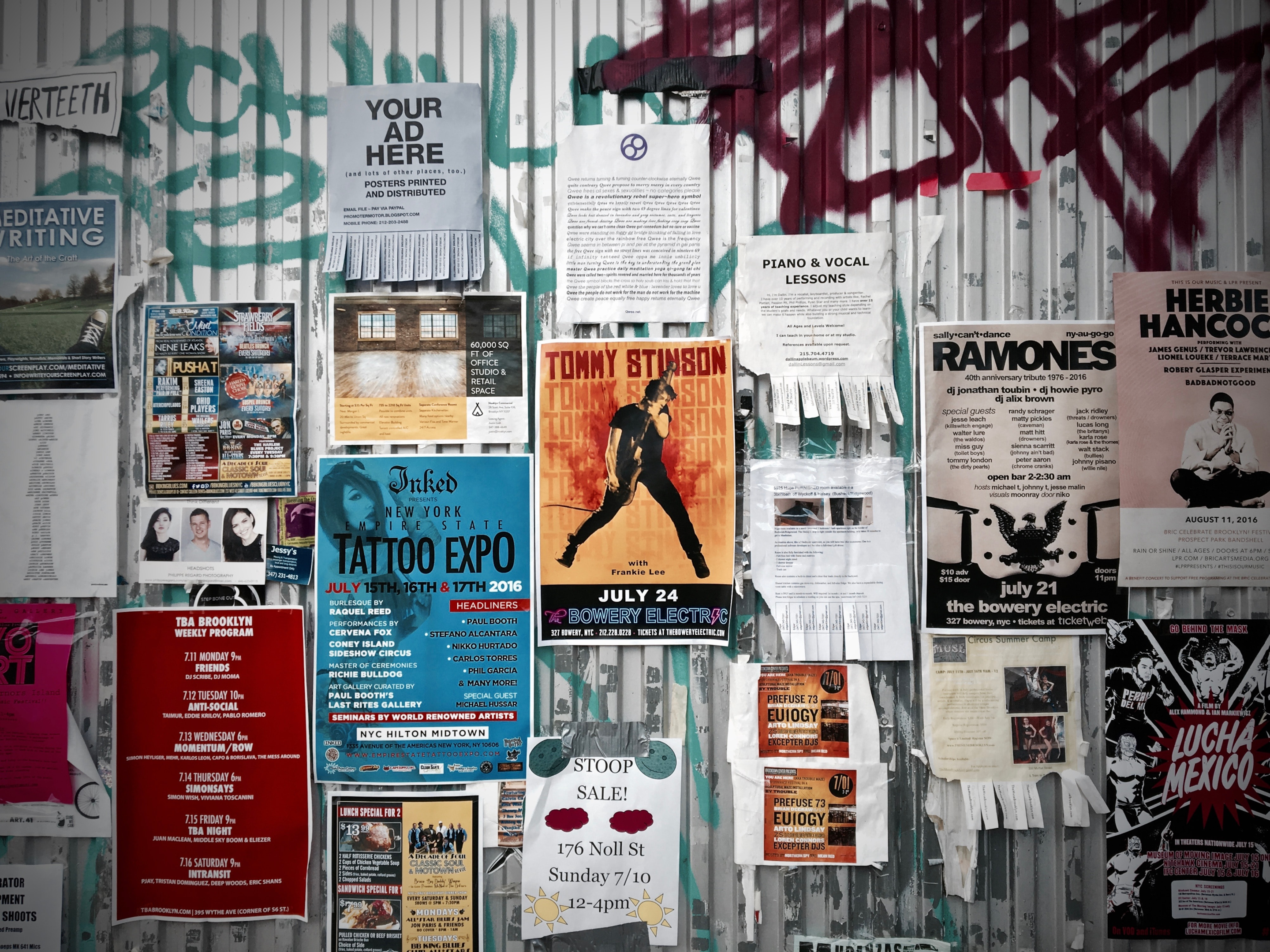 Just because you teach lessons online doesn't mean that you can't promote your lessons locally. You can hang a sign in your local grocery store, on your mailbox, or on a street corner (as long as you have permission). If you aren't very comfortable with technology, this could be a good alternative to promote your teaching business.
5. Build an app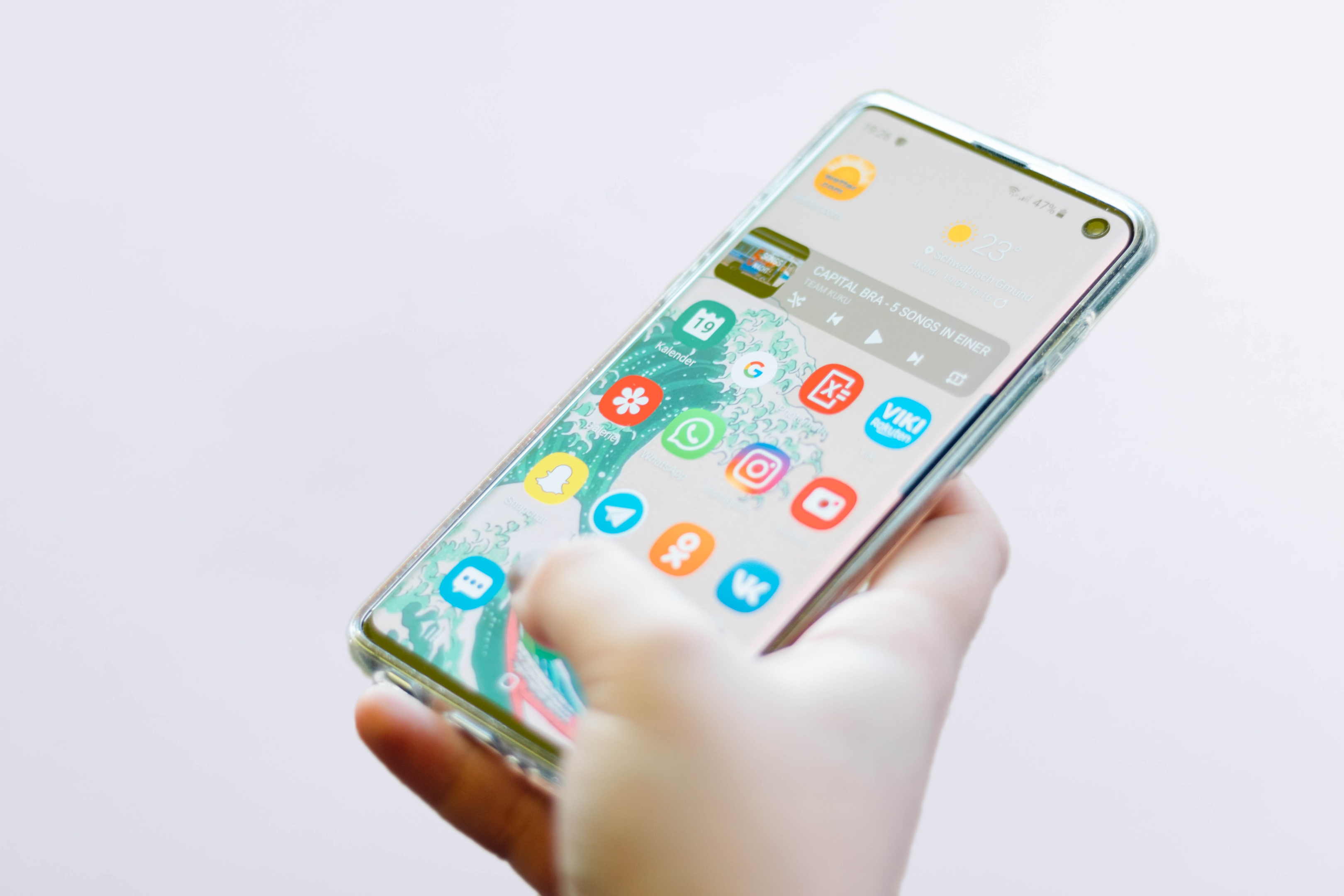 Online lessons can also be provided to students via mobile or web applications. An app can include video content, group chats with other students, a reminder every week when class is about to start, general notes, and more. However, it's important to keep in mind that Apple and Android devices will each require separate apps. You'll also need to hire an app developer or take some time to learn app development (if you don't already know how to do it). It may be most prudent to build an app once you've established a good foundation for your online studio.
9 Popular Tools for Teaching Piano Lessons Online
Now that you're ready to start building your online teaching business, you'll need to gather the right tools to get started. Here are the 9 most popular tools online teachers tend to use:
1. Calendly
Calendly is an online booking software you can use to schedule appointments for piano lessons. You can book appointments on a one-time or recurring basis, so your calendar is always up to date. When cancellations happen, you can easily make that time slot available for a new student looking to join your class. What's more, you can book students from around the world, not just in your local time zone.
You can embed Calendly on your website or share it manually to students who reach out to you via email or social media, connecting up to six calendars together at once. That way, if your personal calendar has a conflicting event on a specific day, you can quickly inform your students of your new availability (often without disclosing the exact reason for the conflict).
2. Zoom
Online piano lessons are primarily taught on Zoom. Most people prefer Zoom for teaching piano online for a multitude of reasons. You can conduct video conferences with students individually or in a group. For instance, if you want to hold an end-of-year music festival where your students can perform in front of others, Zoom can handle a high volume of people on their platform at the same time.
If you teach online piano lessons but work with other instructors of other instruments, Zoom can also be a great way to share your experiences, where you'll be able to share your screen, leave comments, and record lessons for later review. You may even be able to collaborate on performances or hold mini-conferences discussing your experiences.
3. Camera
You'll likely need a camera to conduct your online lessons. For instruments like the violin, most people prefer using their laptop camera. However, for piano lessons, you'll need a top-down camera that shows the keys you're playing. You might also have another camera to showcase other angles, such as your face when talking or your posture while playing piano.
Browse through reviews to find a high-quality camera that fits your budget and needs. Some reviews may even be written by other piano teachers using the camera you've chosen, which could indicate it's a good fit for you. If you're not sure where to start, our recommendation is the Logitech Webcam C920S.
You might choose to add other accessories, such as a ring light to improve the lighting in your room for camera work. Aside from that, your needs may vary depending on the time of day your lessons run.
5. Microphone
Having a high-quality microphone is key to producing valuable online lessons. Students need to hear the note and pitch perfectly, so if your audio quality is bad, this takes away from the value of the entire lesson. It can be hard for students to know if they're playing the right note if they can't hear your notes very well.
To be clear, your laptop's microphone isn't high enough quality for teaching music. You'll want to invest in a high-quality standalone microphone and likely a stand to hold it in place. The Blue Yeti is considered the most popular microphone for piano teachers, creators, and anyone who does online teaching.
6. Green Screen (Optional)
A green screen is an optional choice for piano teachers. If you want to arrange for privacy because your piano is in an open room, you might add a green screen behind you to establish some separation. However, unless you're adding a design element (such as your online school's logo), a backdrop curtain could also work well in this situation. You can easily purchase a backdrop stand on Amazon.
As for curtain choices, find a green backdrop curtain for a green screen effect, or any curtain style you like if editing out your background isn't necessary. If your piano is in an enclosed room, you can choose to skip this option altogether.
7. Scanner (Optional)
Anyone who has ever done music lessons knows that you'll typically buy a Suzuki or a Royal Conversatory of Music book for your online piano class. However, occasionally students want to mix it up and learn something different.
Piano teachers should consider setting aside a budget for access to sheet music in case the student wants to learn their favorite song or a song for a special occasion (such as "Happy Birthday to You").
A student might not always be able to find the song of their choice in a book at a music store. Since music teachers tend to have more sheet music and music books than anyone else, having a scanner to scan and share sheet music with students can be helpful. You can choose to charge the student for the scanned music or bundle it into the price of lessons.
Please be aware of copyright laws when scanning music sheets. You should not use copyrighted music sheets for commercial purposes.
8. Google Drive
Something to note is how important it is to have Google Drive (or a similar hub for document storage). You might use Google Docs to make and share certificates when a student finishes their first course milestone. Google Sheets can also help you track your accounting, payments, and income when billing students via e-transfer or PayPal. Creating a separate folder for each student can be helpful for parents of students. For instance, they might want access to sheet music, reports on their child's progress, or any certificates of accomplishment.
9. Adaptable Technology for Multiple Devices
A strong internet connection is key to being an online teacher. Testing out your virtual classes on multiple devices, such as a laptop, iPad, tablet, and smartphone will be key to knowing what the student's experience will look like to them. What does it look like on their device to send notes? What's the quality of the video call on Skype vs Zoom? How does the audio sound on all the devices? Does the experience differ too much when it is online vs. live in a studio? Take all these into account while you set up the online experience for your student. Not everyone will use a laptop to take their online lesson, so make sure to ask which devices your students are planning to use.
FAQ
Can You Teach Piano Online?
Yes, you can teach piano online and achieve great results. It's easier than ever using Payhip's coaching features that integrate with Calendly to easily set up private piano lessons over Zoom.
As a beginner teacher, you will need to invest in basic equipment like a top-down camera or a tripod that holds your phone for top-down recording. You will also need to invest in a high-quality microphone to ensure your students will be able to hear you clearly. You may also need to purchase a paid Zoom membership to regularly conduct private lessons longer than 40 minutes each.
How Do You Make An Online Piano Lesson Fun?
You can make any piano lessons fun by incorporating various lesson elements, such as videos, pop quizzes, assignments, printables, and more. Different students learn better with different learning tools, such as sound, visual elements, and more. Incorporating various lesson types will help your students learn through the method that works best for them. You can use Payhip to provide all of those within your online piano course.
Final Thoughts
Online learning unlocked one major aspect of accessibility, where you're able to provide your expertise to a virtually limitless pool of students. Whether it be your passion or your source of income or both, you might be surprised at how well you're able to become efficient educators for your students from the comfort of your own home.
Start teaching online piano with Payhip.