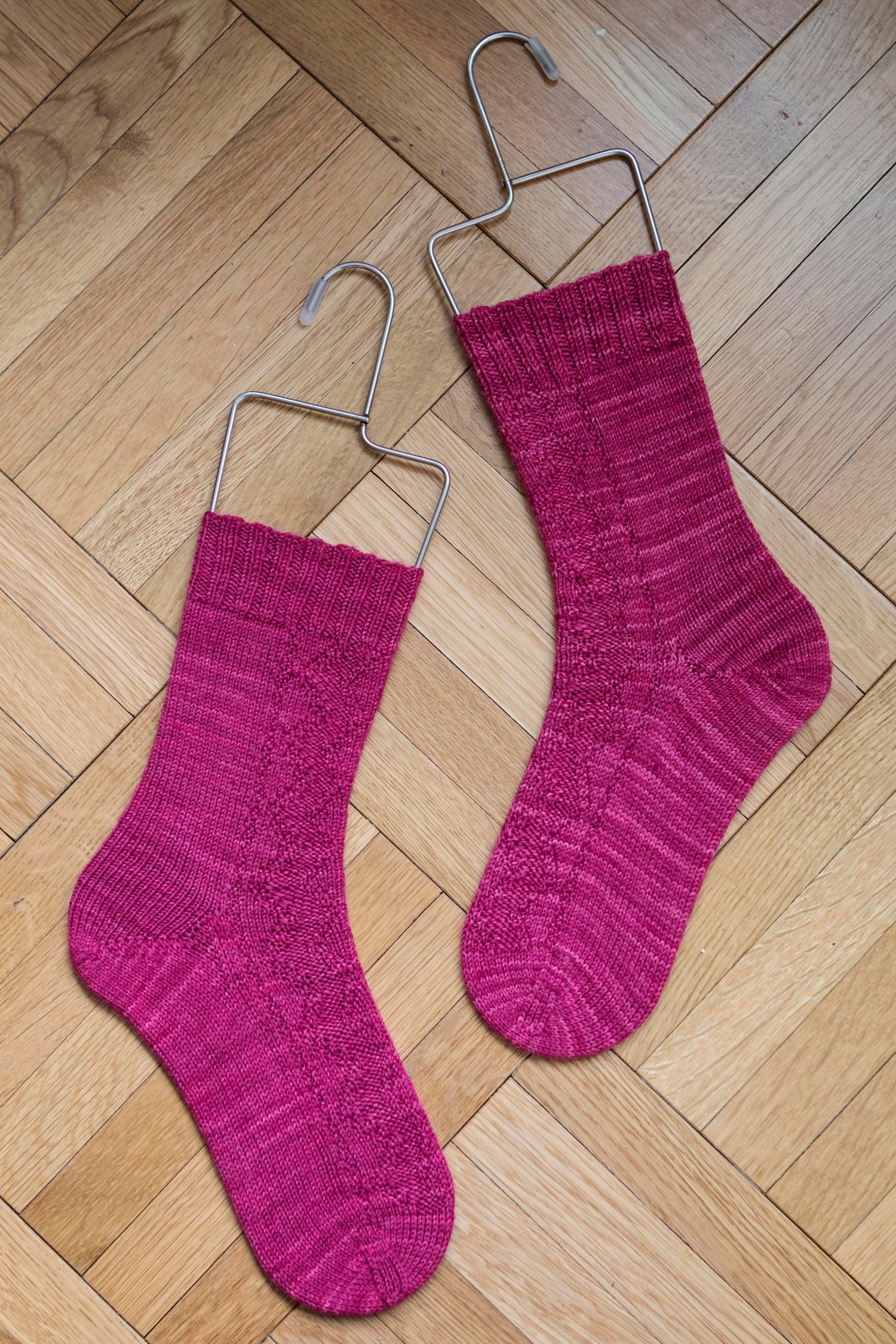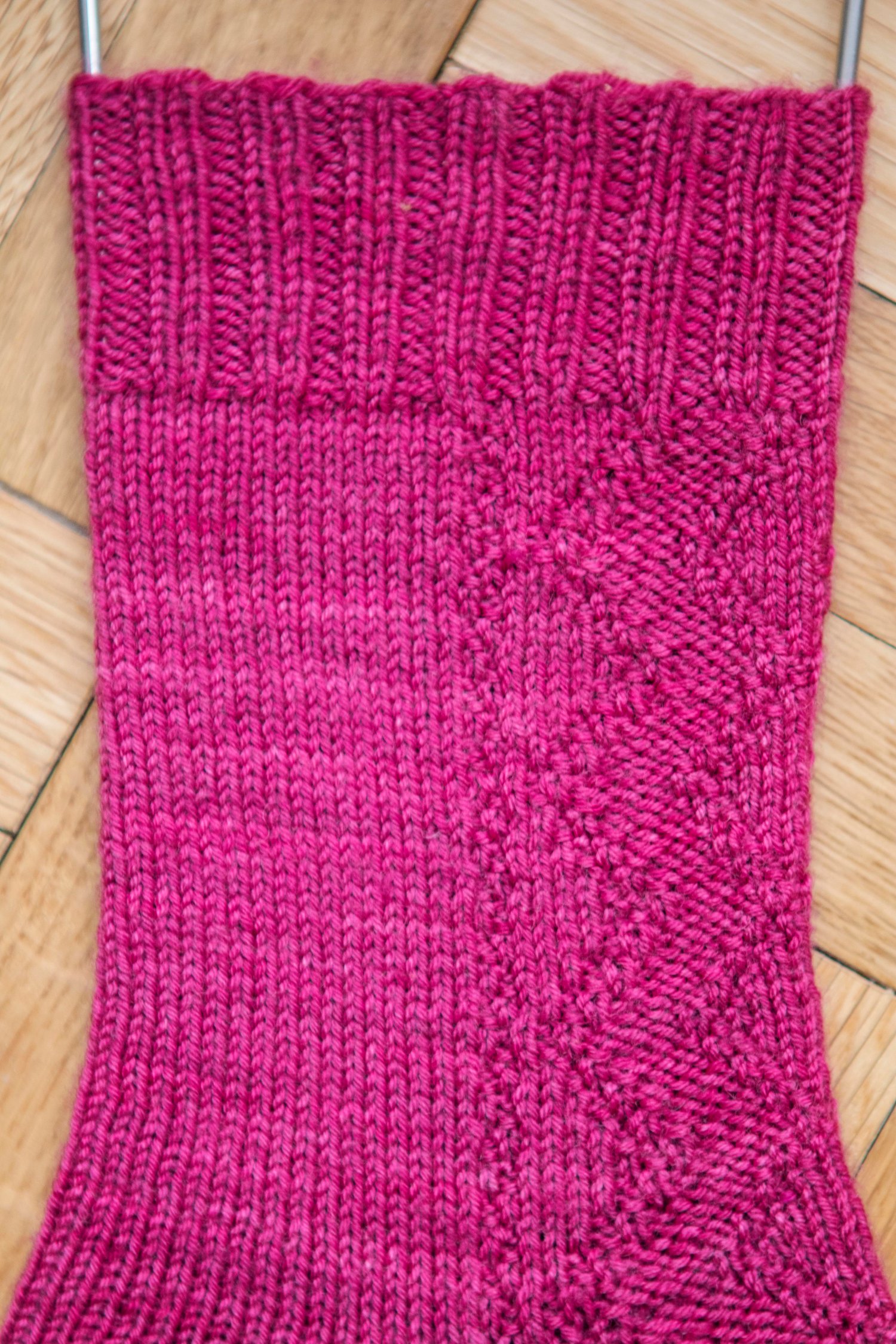 A Seeded Path Socks
On Sale
£4.00
This is a fun sock knitting project the texture is simple yet engaging to knit and creates a fun staggered zig zag effect that works great with tonal, semi solids, speckled and mildly variegated colour ways.

Please note this pattern can be purchased as part of an E-Book with the matching Hat and Socks - overall purchasing the E-Book for £10 will mean all the patterns will work out 20% cheaper for you than purchasing them individually.

What you will need:

• Yarn – 100g Sock Yarn (approx. 365-400m / 400-440 yds) Sample knit in Five Moon Yarns in the Sour Cherry Colourway.

• Needles – 2.25mm or 2.5mm (US 1 or 1.5) on a Long cable for magic loop (I suggest 40" / 100cm for two at a time knitting).

• Notions – Stitch Markers if you wish to mark the beginning of the round or pattern repeats.

• Gauge – Approx 8-9 sts/inch in stockinette

• Size – Socks are sized in a Small (Medium/Large). Sizes are based on foot circumference and not length as you knit the sock as long as you need to in order to fit the recipient. Please also note that socks need to have about 1-2 inches (2.5-5cm) of negative ease in order to provide a nice snug fit around the foot without being too baggy. Further, socks will loosen up over time and with wear so personally I prefer a nice snug fit at the start to reduce this effect later.
- Small size will fit a foot circumference of approx. 8-9 inches,
- Medium for a foot circumference of approx. 9-10 inches,
- Large for a foot circumference of approx. 10-11 inches.

Notes for Printing:
• Instructions for Cuff Down are on Pages 4-5
• Instructions for Toe Up are on Pages 6-7
• Stitch Pattern instructions are on Page 8-10
• German Short Row Heel instructions are on Pages 11-15
• Modified Heel Flap Adjustment instructions are in a separate PDF that can be found with this pattern in your Ravelry Library.