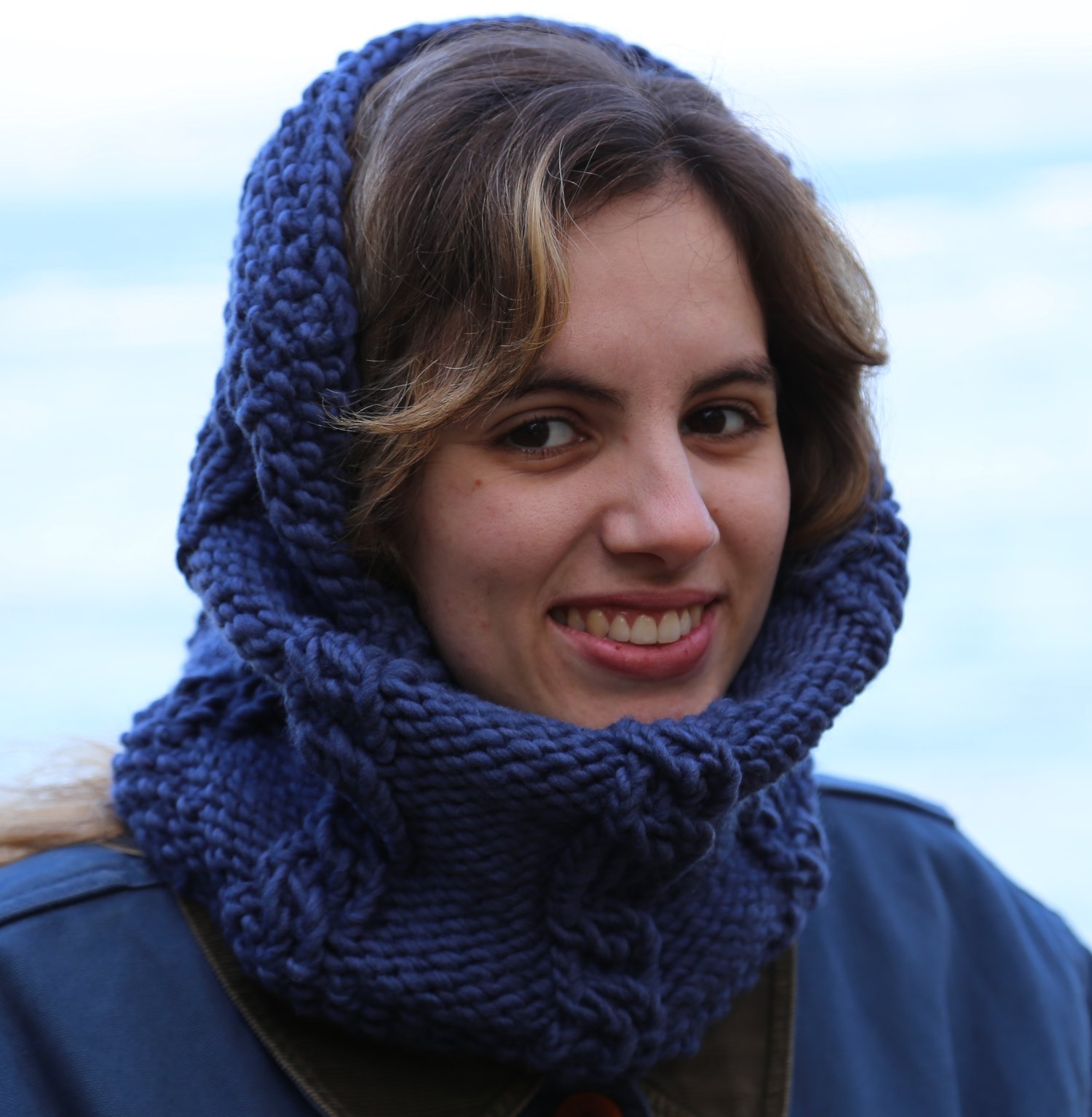 Shetland Islands Cowl
On Sale
$4.50
This quick knit cowl packs a lot of punch with its chunky cables. Two sizes and lots of loom options, including a one skein cowl, make this a nice gift for the special someone you want to keep warm and cozy.

Sizes: two sizes, short and tall; circumference on 70 peg ½ inch gauge loom is 24 inches; short is 7 inches tall, long is 11 inches tall

Loom: samples knit on a 70 peg ½ inch medium gauge loom. The pattern will work on looms with multiples of 9, 10 or 11 pegs as long so the total number of pegs is an even number.

Possible loom sizes (given in peg counts):
Multiples of 9: 72, 90
Multiples of 10: 70, 80, 90, and 100
Multiples of 11: 66, 88, 110

Yarn: large sample made in Brown Sheep Burly Spun in Spring Bluebell, 145 yards super bulky #6; small sample made in Lion Brand Wool-Ease Thick & Quick in Blossom, 100 yards super bulky #6

This is an easy to read accessible pattern:
24 point large print sans serif font
Single column
Breaks between paragraphs
Descriptive photo captions and alt text
Minimized abbreviation
Fully written directions; an easy to see char tis included but not necessary to make the pattern.
Enlarged graphics and photos
No footnotes
No italics
This pattern is written to be read clearly by a screen reader and has been tested with screen reader software.