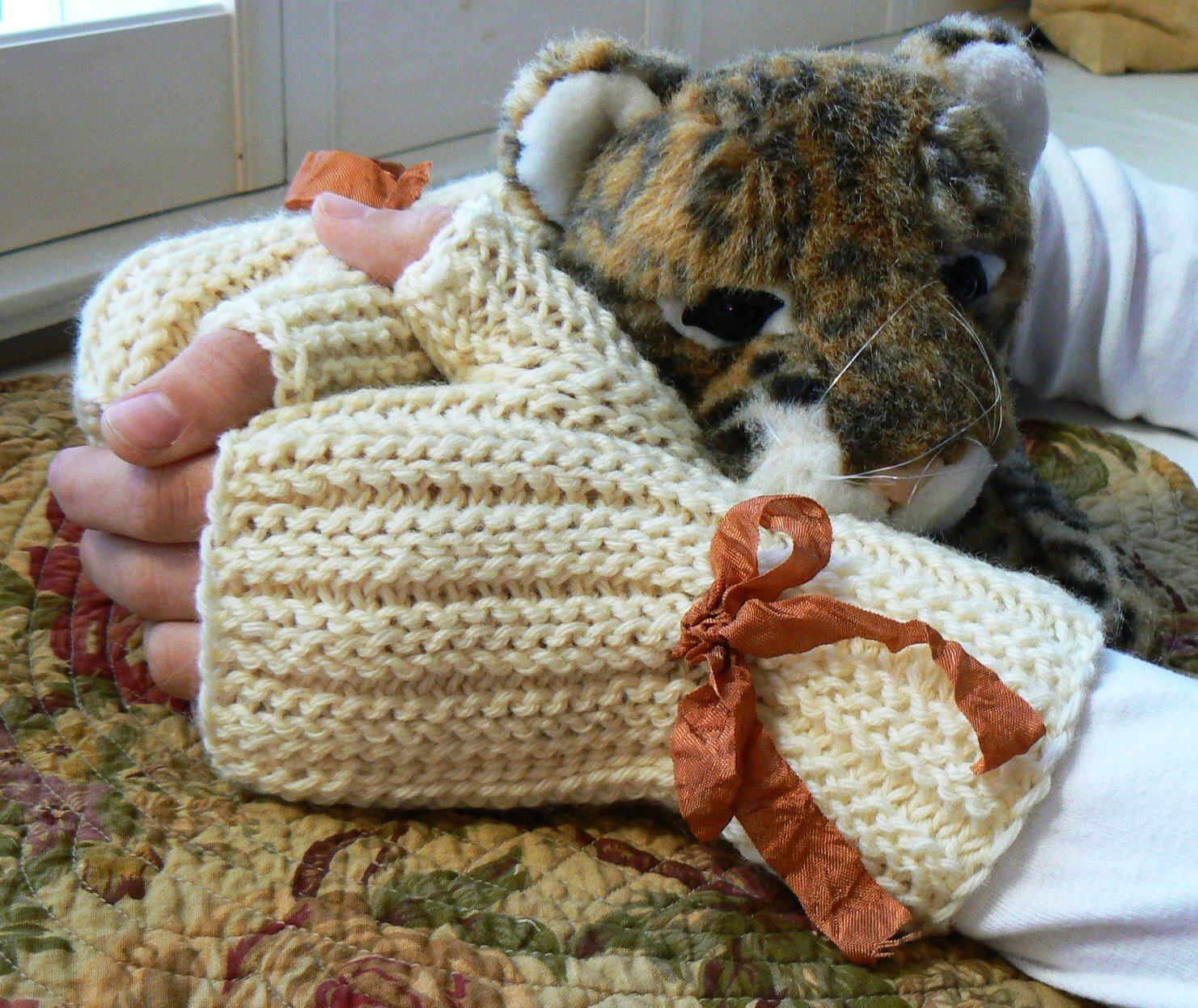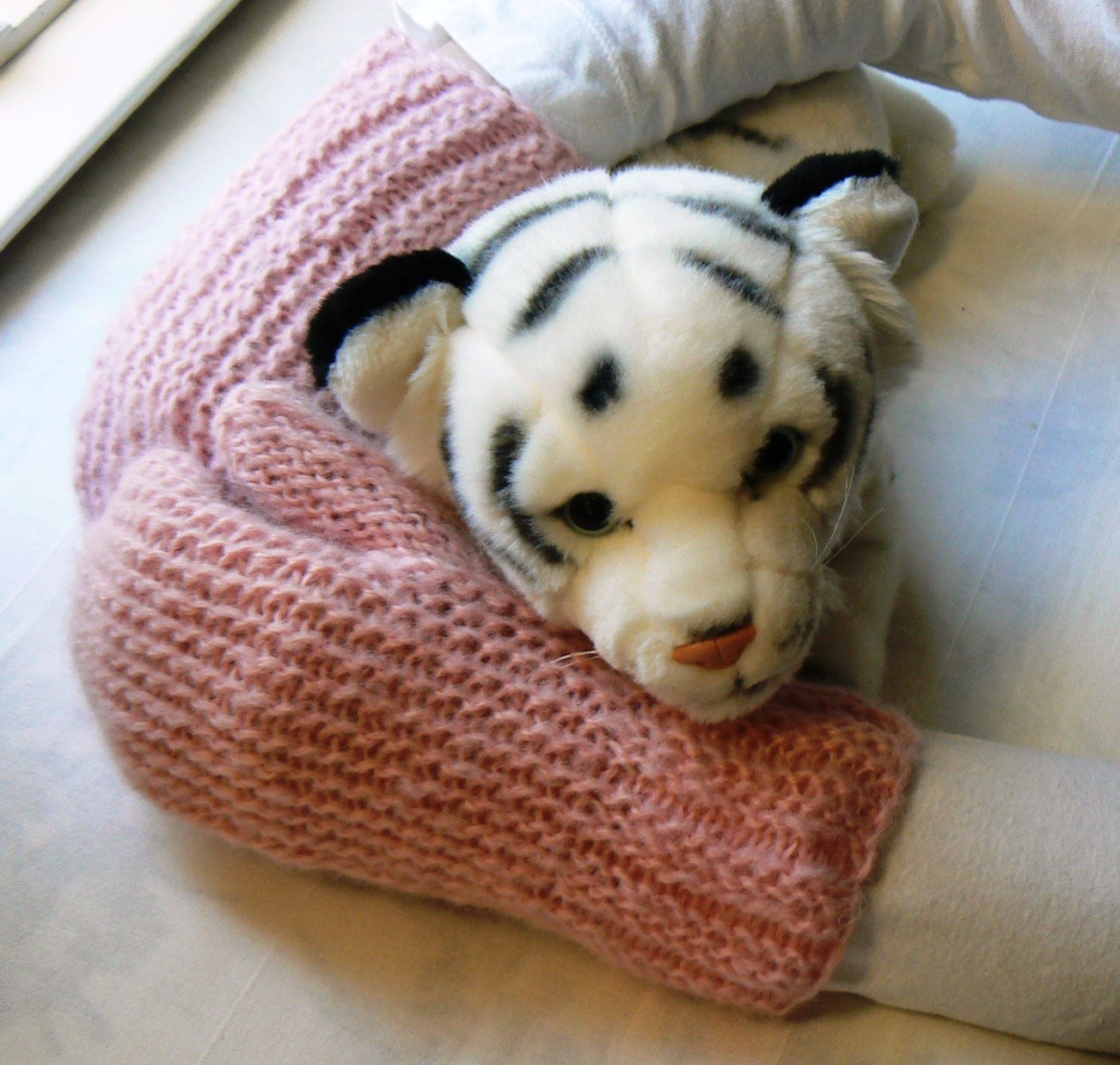 Kitten's Lost Mittens
On Sale
$9.00
A collection of three patterns from for loom knitting: Little Kitten Mitts, Big Kitty Mitts, and Mittens for Kittens. Mitts and mittens made in one piece with a comfortable thumb and adjustable fit. Your kittens will never lose their mittens again. The e-book is low-vision accessible with a large print file that has 32 pages, 24 point font, all black Arial text, single column, no italics and fully written out directions. It is screen reader and tablet friendly. A separate file has a small print 12 point font version.

1. Little Kitten Mitts
Little Kitten Mitts are the perfect mitts for a fast gift. They work up in just a few hours, and fit adult hand sizes from small to large. You may also customize your mitts to change the length. The mitts are worked in one piece, with a straight seam on the side. The thumb is built in and fits comfortably, so that your kittens will never lose their mitts again. (And if they do, you will not mind making another pair.)
Loom: 3/8 inch small gauge loom (like a KB loom) with 30 pegs flat knit.

2. Big Kitty Mitts
Named for the cats my children called "Big Kitty" for their large paws and extra toe, these fingerless mitts feature a long thumb. Big Kitty Mitts adjust to adult hand sizes small, medium and large, and are easily altered for a longer or shorter mitt. With a comfortable fit, and a one piece construction, you will enjoy making these mitts over and over again. The thumb for these mitts builds on the smaller gusset in Little Kitten Mitts. Because these are fast to make, you can try the little kitties first and be ready for the big kitty next.
Loom: 3/8 inch small gauge loom (like a KB loom) with 30 pegs flat knit.

3. Mittens for Kittens
Mittens for Kittens is a classic mitten. The cuff has a wide, soft ribbing, while the top is gently shaped in garter stitch. The thumb is made in one piece with the mitten, and has a comfortable gusset and shaped top. The pattern is written in three adult sizes, but additional modifications are shown in a section on customizing your mittens.
Loom: 3/8 inch small gauge loom (like a KB loom) with (36/38/40) pegs flat knit.

Thank you for your interest in my patterns.
This is a digital e-book. All digital sales are final.
From time to time I may update my patterns. If you would like to receive any updates please let me know. If you would like the pattern or ebook added to your rav library, please leave me your ravelry name.