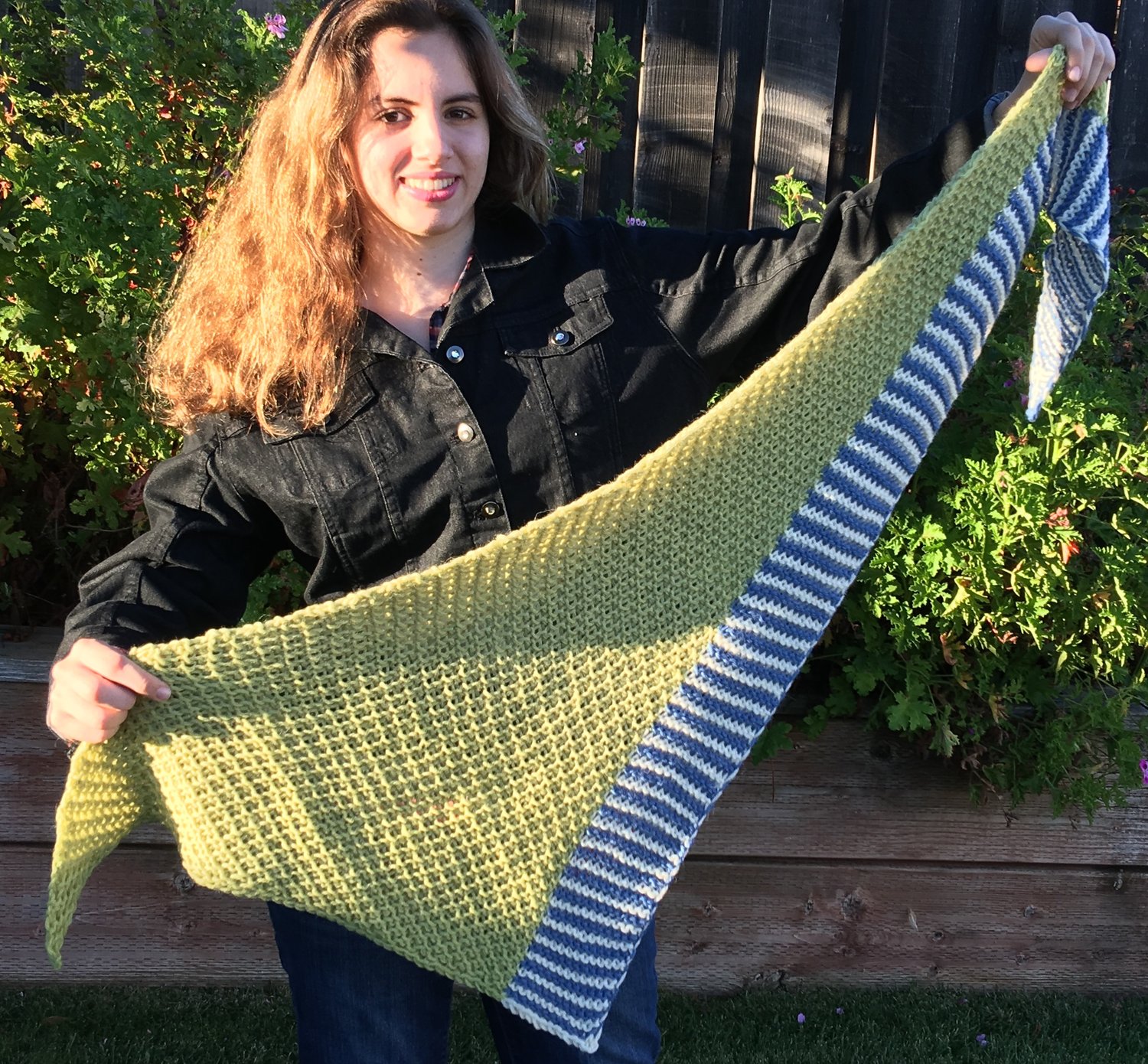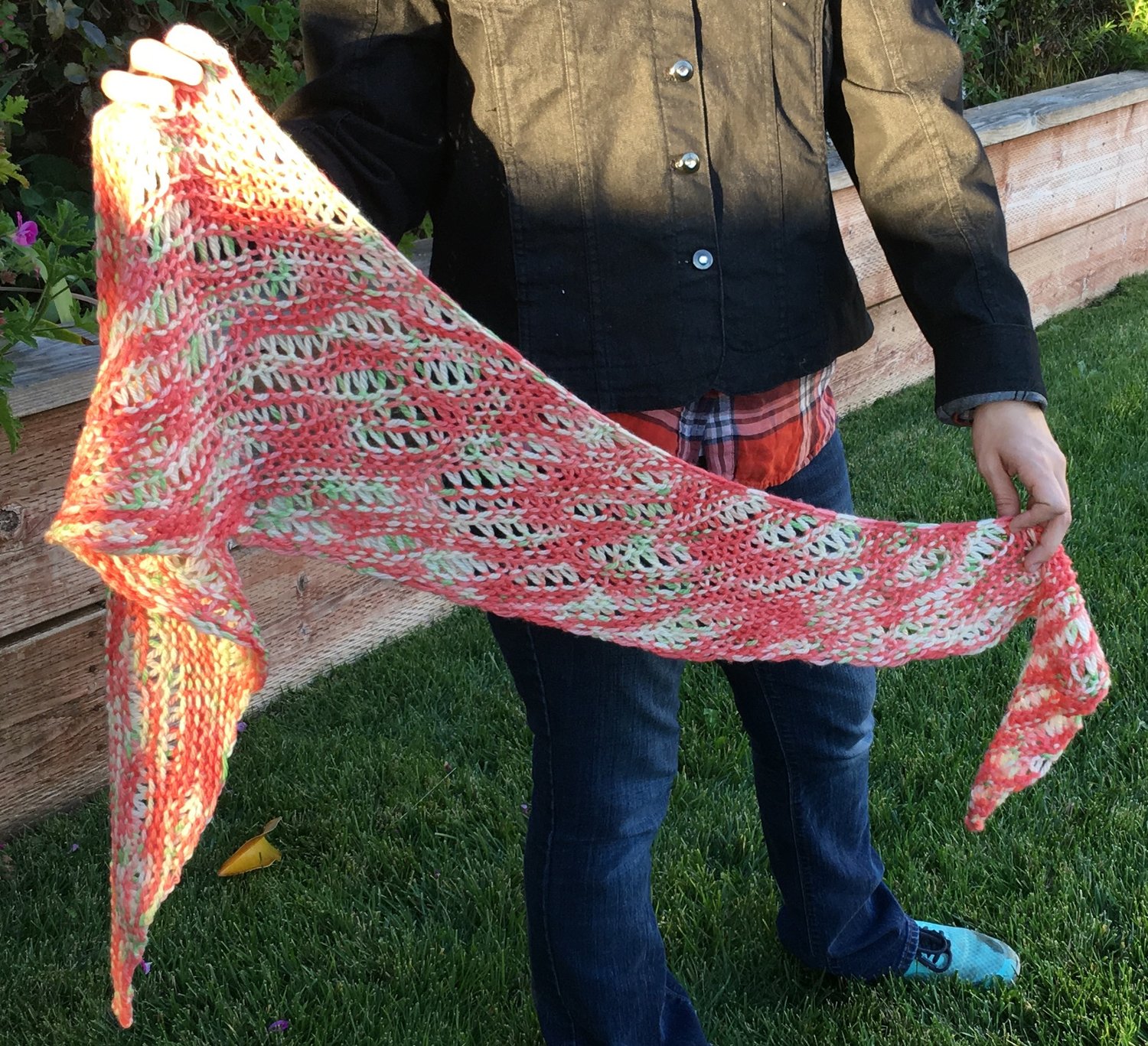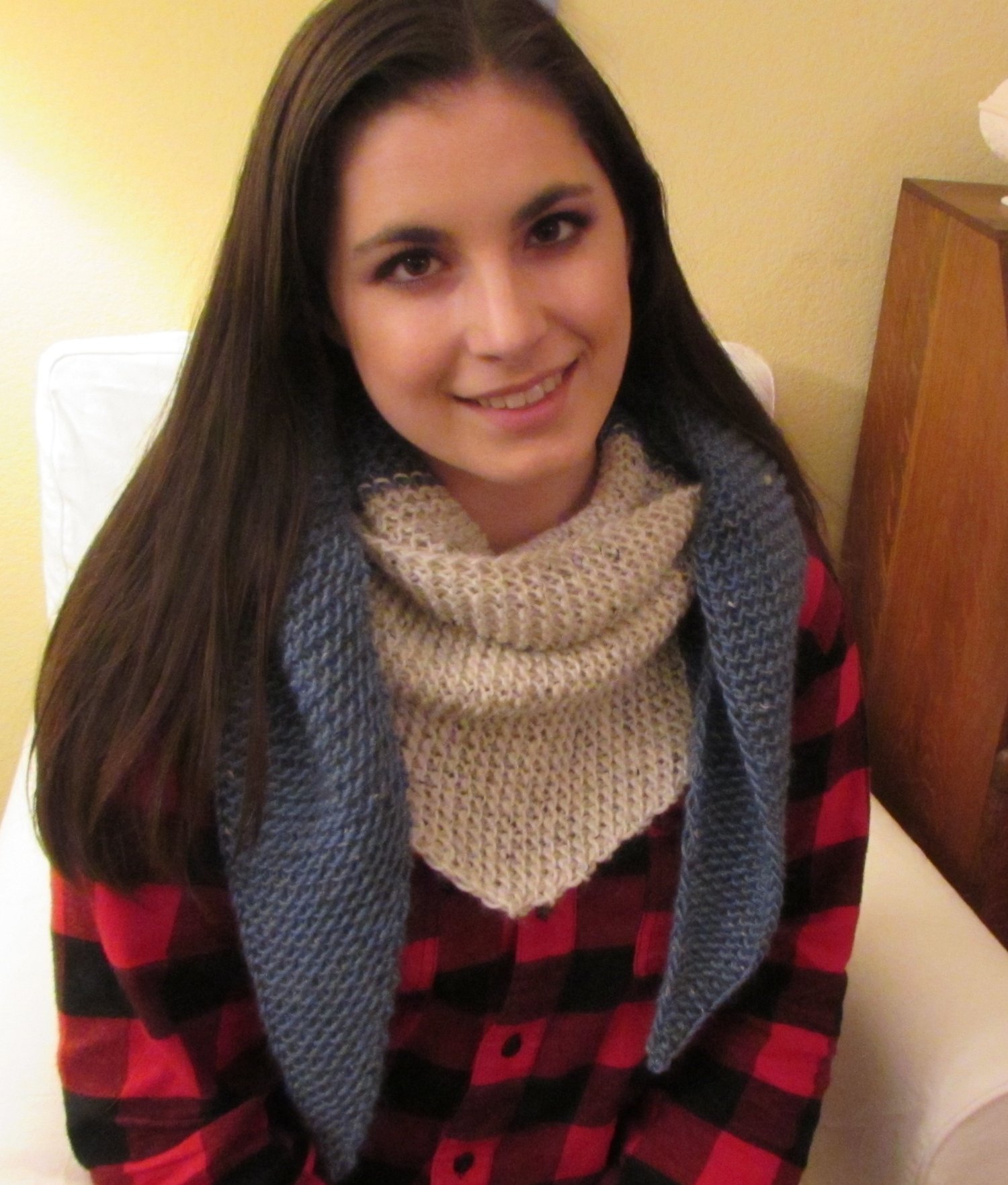 Small Shawls and Tea Parties
On Sale
Small Shawls and Tea Parties: Seven loom knit patterns to knit small, or large, and the recipes they inspired.

This pattern collection started out as a sequel to "Little Scarves". Little scarves, small shawls, you say scarf, I say shawl. I hope you will enjoy the collection whatever you call your scarves, shawlettes, wraps or shawls. When you need a break from knitting, make yourself a nice relaxing cup of tea and read through the recipes. I have incorporated a new peg gauge for most of the patterns, the "3/8 inch fine" gauge made by CinDwood Looms and some custom loom makers. 3/8 fine is a smaller gauge than the 3/8 inch small gauge made by KB looms and Martha Stewart. Here is a list of loom gauges available for the patterns:

Breakfast Tea: 3/4, 5/8, 1/2, 3/8s, 3/8f
Chai Latte: 3/4, 5/8, 1/2, 3/8s, 3/8f
Dragon Oolong: 3/4, 5/8, 1/2, 3/8s, 3/8f
Lavender Tea Gardens: 3/4, 5/8, 1/2, 3/8s, 3/8f Spiced Tea: 5/8, 1/2, 3/8s
Three Gardens: 3/4, 5/8, 1/2, 3/8s, 3/8f
Wild Mountain: 5/8, 1/2, 3/8s

The e-book comes with two files, a large print 24 point font plain text version with 100 pages, and a 12 point font paper-saver version with 45 pages. A photo gallery, schematics, and recipes for a tea party are included. Files are tablet and screen friendly.

Table of Contents

Introduction
Table of Contents
Tips and Tricks
Stitch Guide
Patterns:
Breakfast Tea
Chai Latte Shawlette
Dragon Oolong
Lavender Tea Gardens
Spiced Tea
Three Gardens
Wild Mountain
A Loom Knitter's Tea – Recipes to Knit By:
Cinnamon Applesauce Bread
Simple Scones
Lemon Curd
Chicken Tarragon Salad Sandwiches
Sour Cream Cookies
Lavender Lemon Ice Box Cookies
Espresso Bundt Cake
Schematics & Photo Gallery
From time to time I may update my patterns. If you would like to receive any updates please let me know. If you would like the ebook added to your rav library, please leave me your ravelry name.