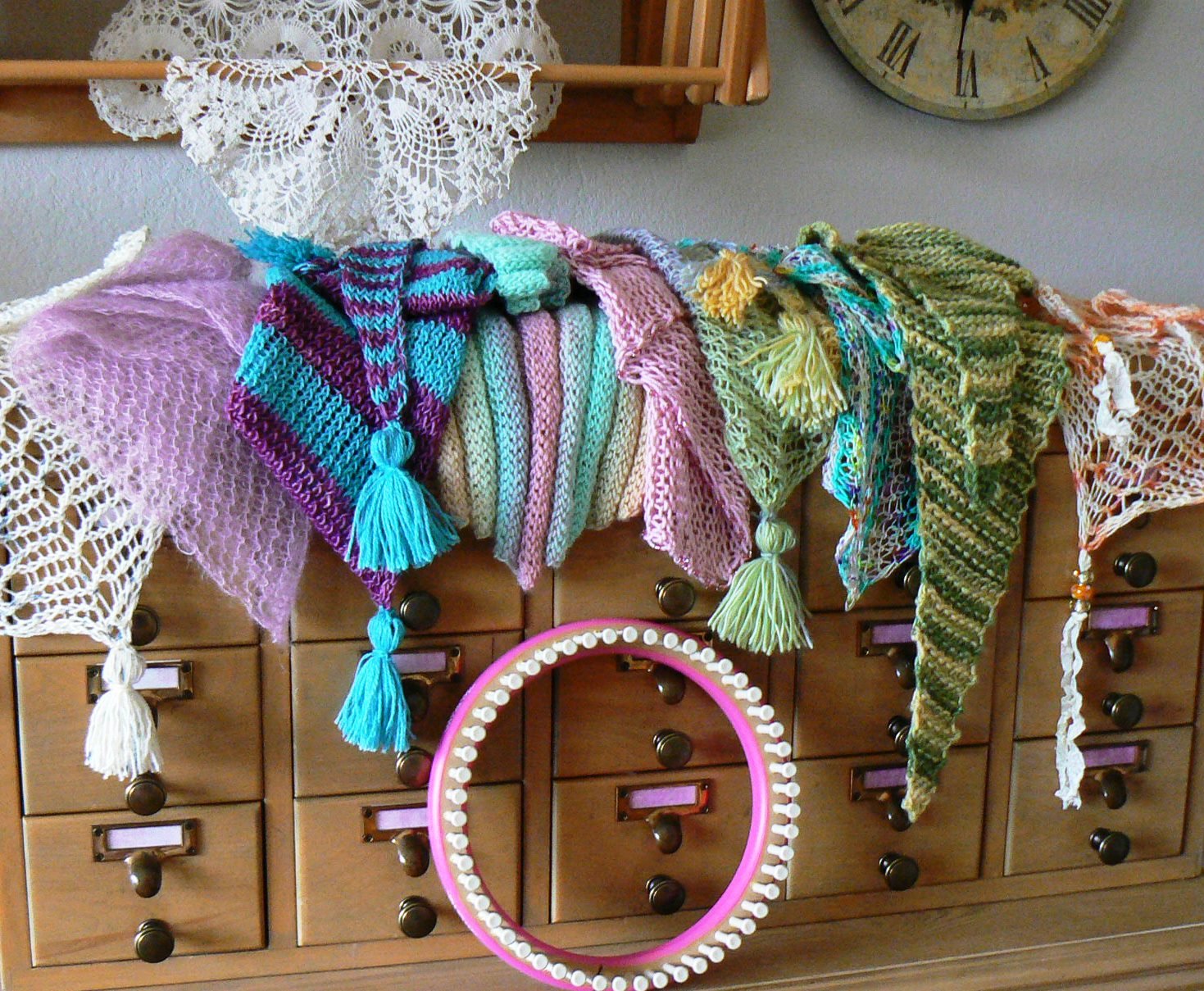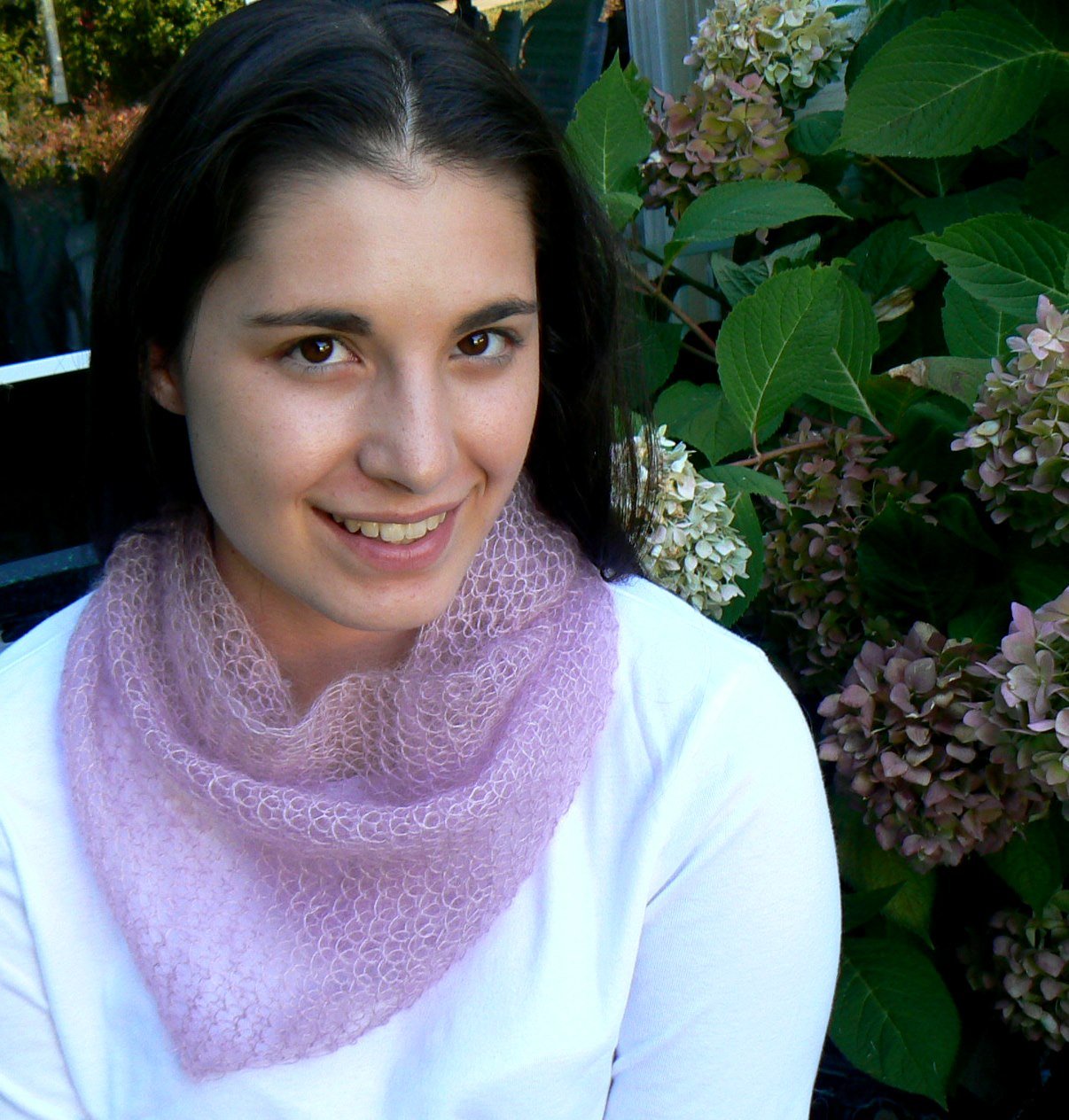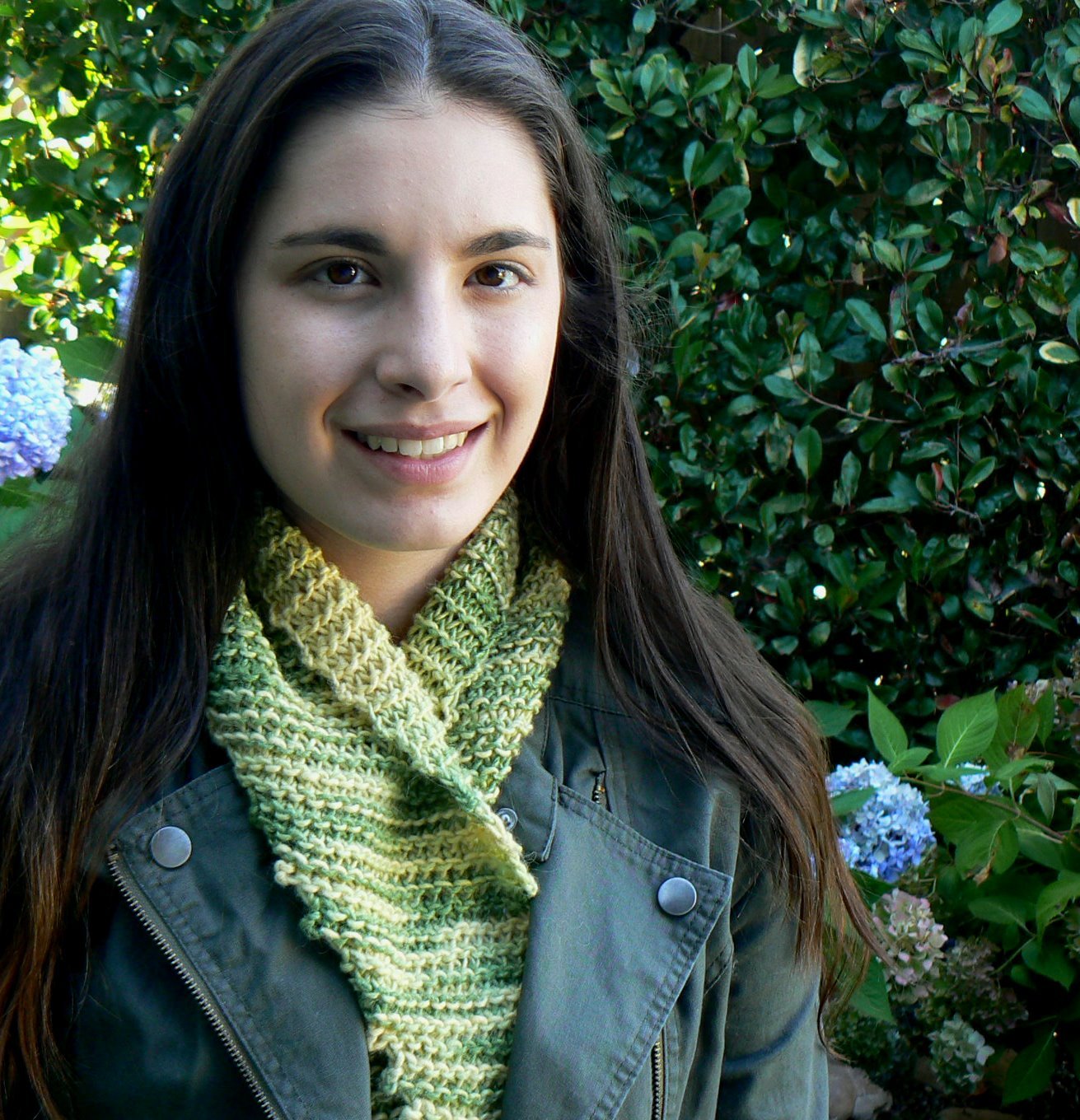 Little Scarves: Baktus and Karius for the Loom
On Sale
This is a digital e-book containing 8 patterns just for Loom Knitters.
The simple triangle scarves known as Baktus and Karius are based on the premise that the size of the scarf is determined by the amount of yarn that you have. This e-book contains eight patterns, each written for three loom gauges: 5/8 inch, 1/2 inch and 3/8 inch. Sizing and yarn are also included for all yarn weights, as well as instructions for variable sizing. Your Baktus and Karius are limited only to your imagination.

Patterns:
Framed Karius
Picot Edged Baktus
Lace Karius
Rippled Baktus
Simple Karius with a Beaded Edge
Simple Baktus
Striped Karius
Striped Baktus

The e-book comes with two files. One is a large print 24 point font, and the other is a 12 point font paper-saver file. My patterns are low vision and screen reader accessible. The text is black, Arial and large print 24 point font. All of the directions are fully written out and no charts are relied on to complete the patterns. No italics are used. 

From time to time I may update my patterns. If you would like to receive any updates please let me know. If you would like the pattern or ebook added to your rav library, please leave me your ravelry name.