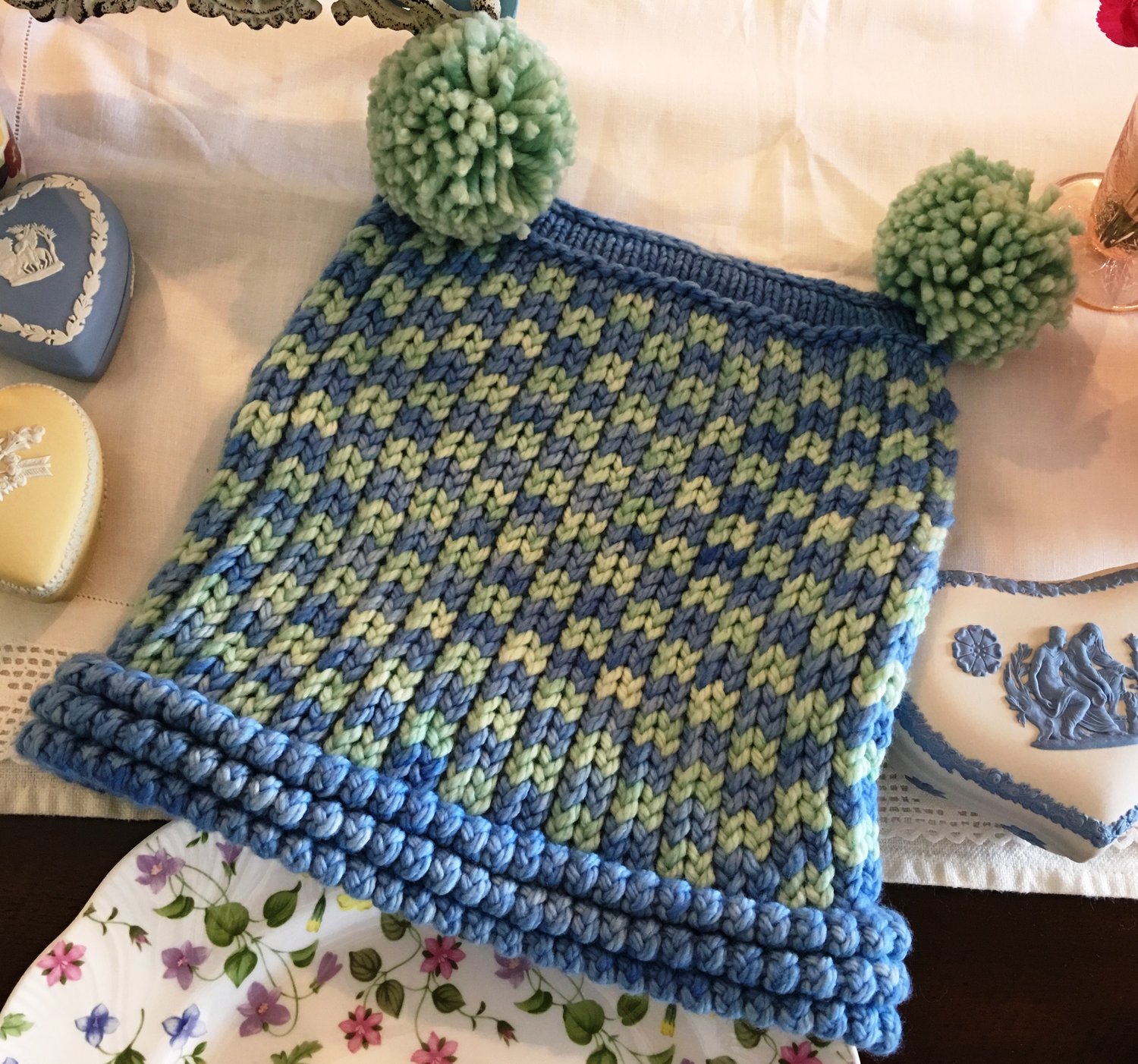 Checkers For Tea
On Sale
This tea cozy will keep a teapot warm and dress up a table with its checked design. The slipped stitch checkers are decorative as well as warm, creating a double layer within the cozy. Only one color is used for each row, so the knitting is a pleasure.

A note about your loom:
Any loom with a multiple of 4 pegs may be used. Keep in mind that the yarn weight should be heavier that you would typically use for that loom. The goal is a tightly knit fabric that is nice and warm.

Size: For the sample:
Unblocked – 10 inches tall and 19 inches around
Blocked – 10 inches tall, 24 inches around at base and center, 16 inches around at top

Loom: The photo sample was made on a ½ inch gauge loom with 60 pegs.

Yarn: ½ inch gauge uses bulky #5 wool yarn:
Color 1 - 100 yards
Color 2 - 50 yards
Allow additional yarn for decorations. Sample made with Malbrigo Chunky in Surf Blue and Water Green.

A stitch pattern chart is included for reference but is not needed to make the pattern. All steps are fully written out.

Easy to read and screen reader accessibility:

24 point large print sans serif font
Single columns
Breaks between paragraphs
Descriptive photo captions and alt text
Minimized abbreviation
No patterns that rely on charts alone
Enlarged graphics and photos
No footnotes
No italics
One inch margins
The pattern has been tested to be read clearly by screen reader software.