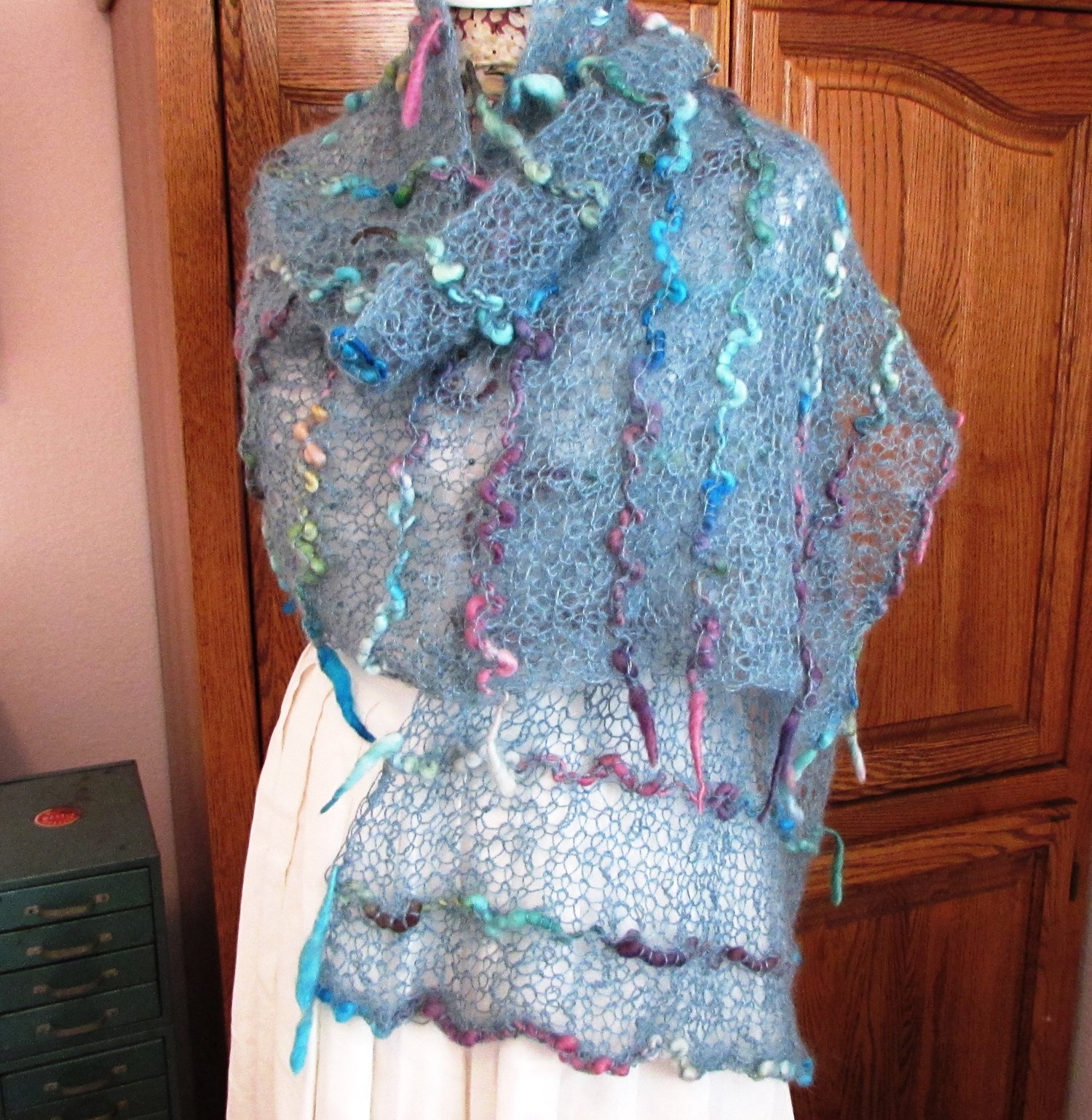 Sea Glass Wrap
On Sale
The fabric of this soft wrap takes inspiration from the colors and contrasting textures of the sea shore. The soft mohair yarn has an open, wavy stitch that "catches" the handspun in its threads. The handspun is left with loose ends to mingle with the lacy threads. Opposites play together to make a soft wrap or scarf that is a delight to wear.

Loom: 46 pegs flat knit in 5/8 inch or 1/2 inch gauge.

My patterns are low vision and screen reader accessible. The text is black, Arial and large print 24 point font. All of the directions are fully written out and no charts are relied on to complete the patterns. No italics are used. They are screen reader accessible.