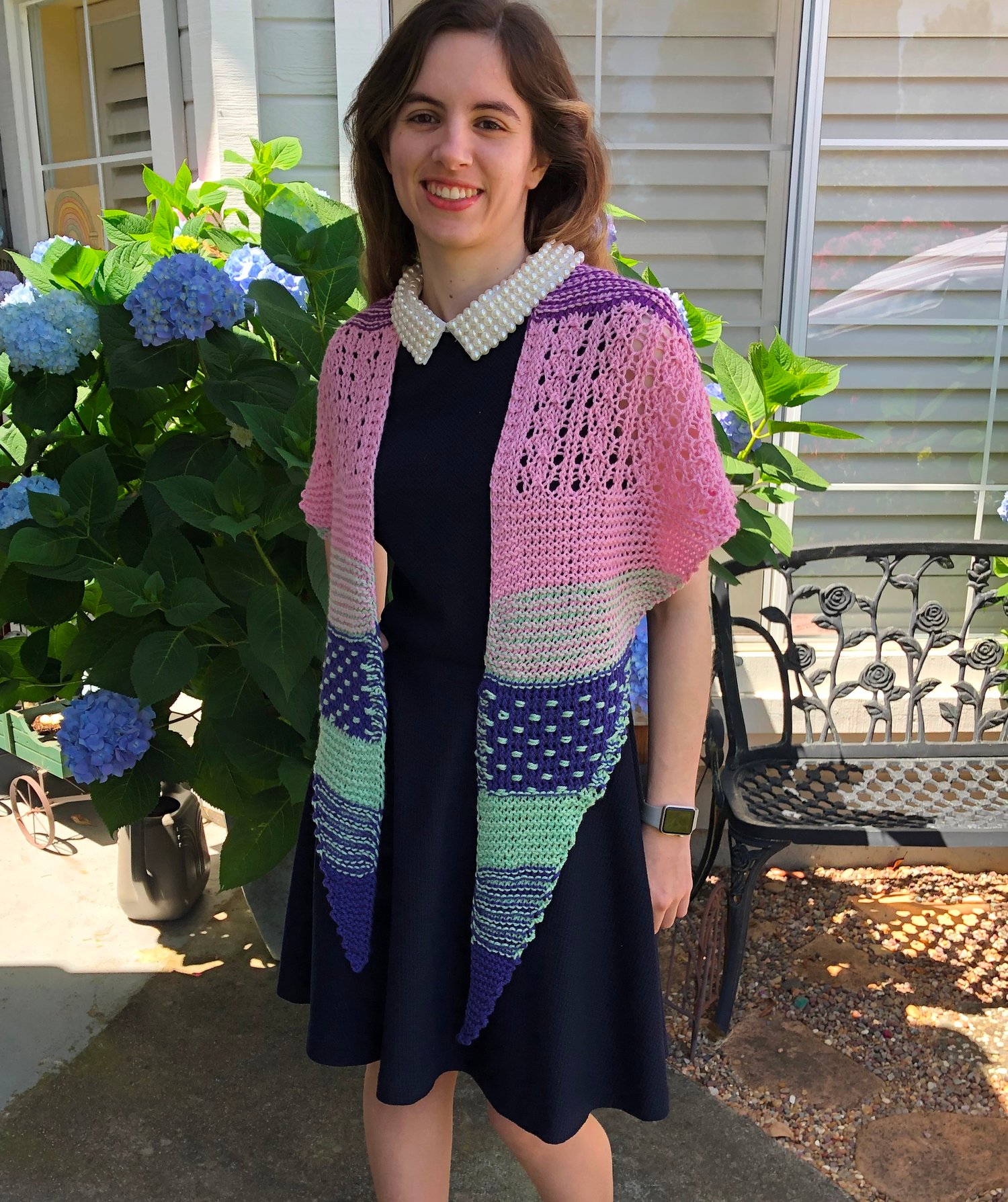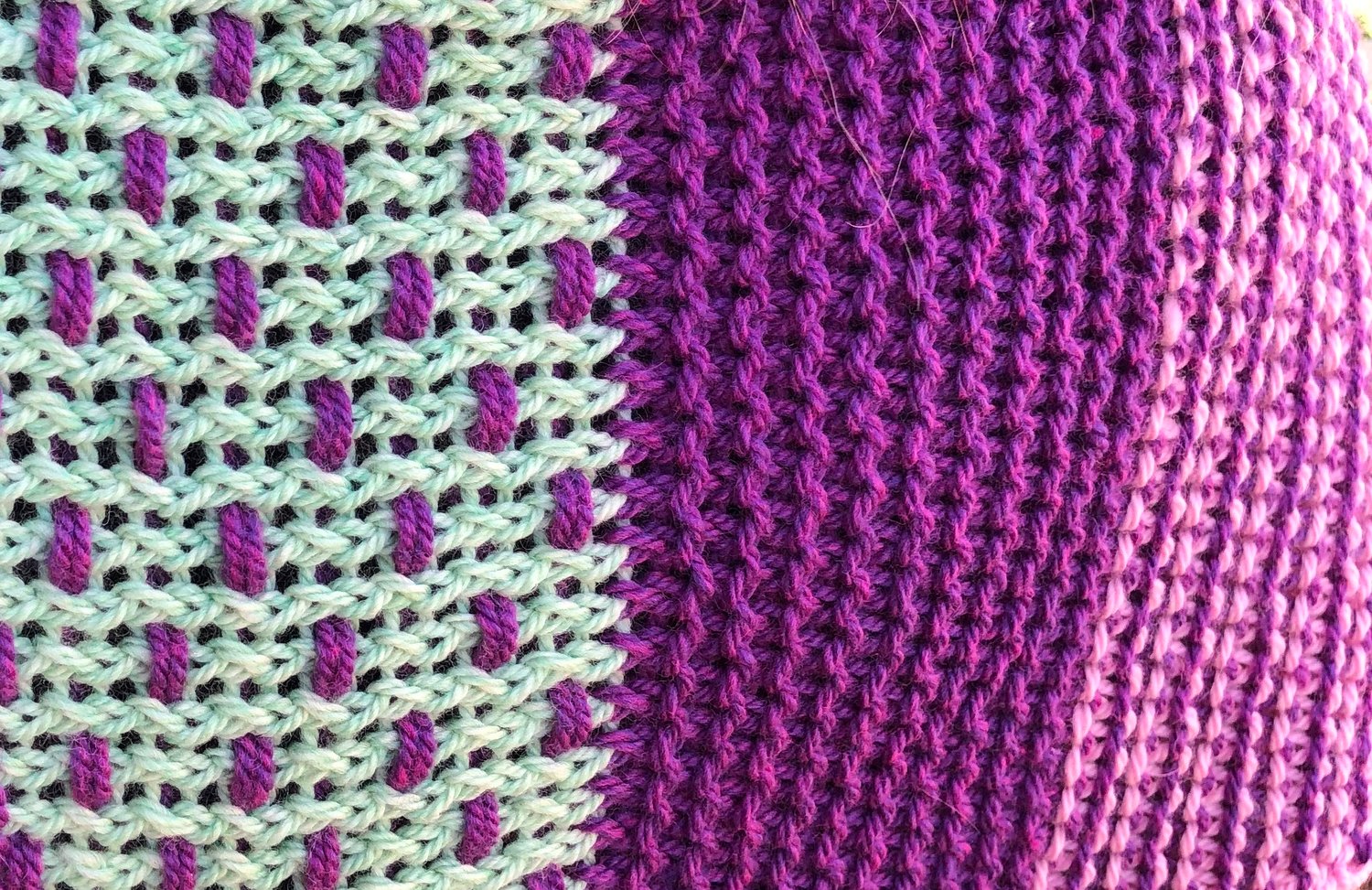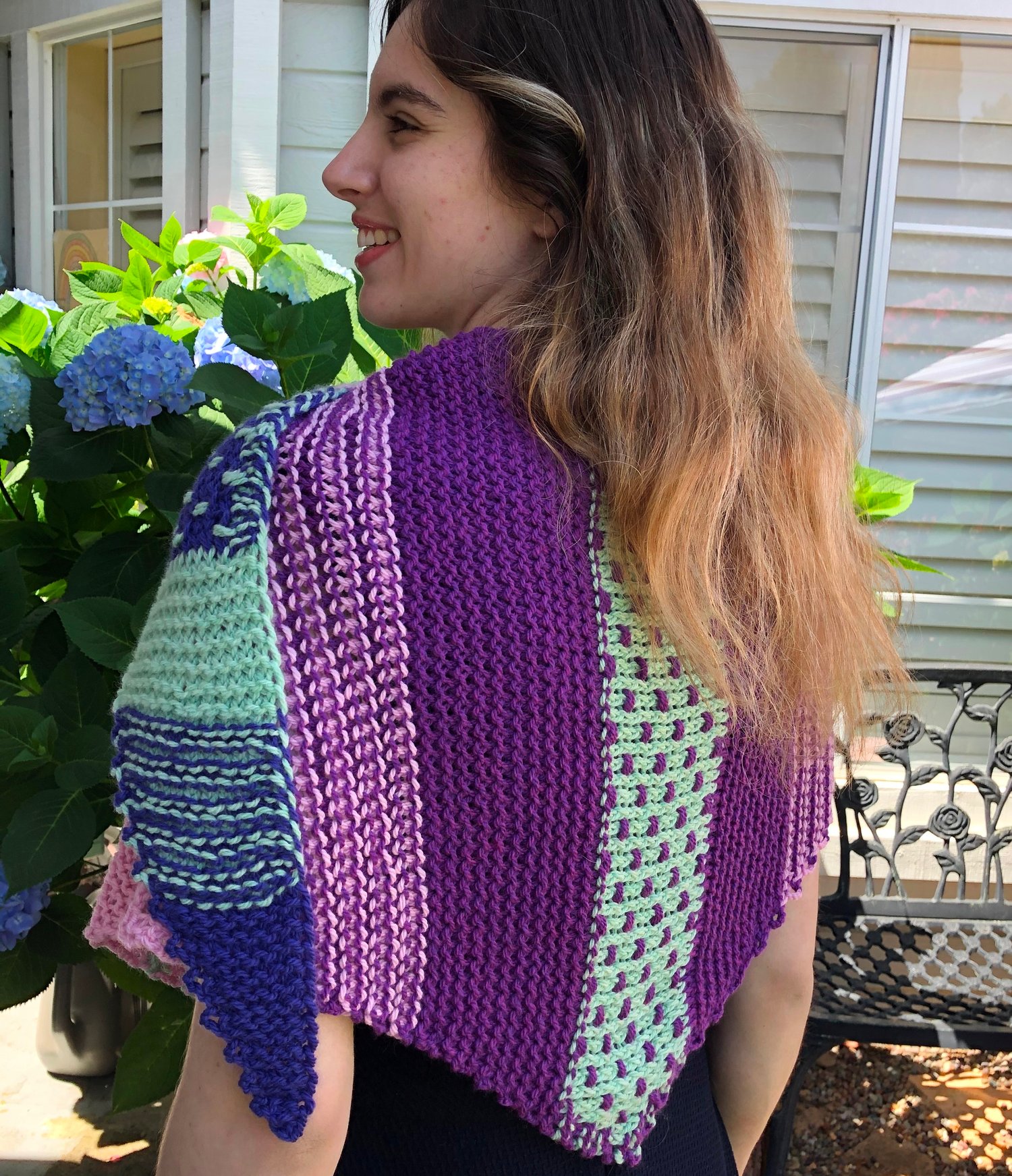 Comforting Friend Shawls
On Sale
The Comforting Friend Shawls were designed for and originally published as a mystery loom-a-long in four parts during May, 2020. The final pattern contains directions for three shawls - a smaller, larger and asymmetrical shawl, as well as options for four different color combinations.

Size – sizes are estimates that will vary with the type of yarn used and the way you block your shawl

Blocked:
Small – 72 by 21 inches
Large – 96 by 32 inches
Asymmetric – 48 by 32 inches

Loom: ½ inch gauge loom with 58 pegs for the smaller size, 88 pegs for the larger size or asymmetrical shawl, flat knit; 7/16 inch gauge may also be used

Notions: 7 (small shawl) 11 (large shawl) stationary stitch markers; loom tool, yarn needle, blocking materials

Yarn: Worsted weight wool or cotton blend. The color combinations and yardage are explained in detail in the pattern.

Choice one: use four separate solid colors – C1, C2, C3 and C4. Choose colors that have some contrast with each other. You can choose colors in the same color family as long as they have some contrast. Option to use one variegated and three solids.

Choice two: use a Caron Cake or Caron Cotton Cake yarn and pair it with a neutral yarn that contrasts with the colors of your cakes. This is a good way to extend the yardage of your cakes if making a larger or asymmetrical shawl.

Choice three: use a Caron Cake or Caron Cotton Cake yarn without any contrast yarn. You will have a simple knit where the yarn will determine the color changes and you may ignore the color directions in the pattern.

Choice four: use two solid colors, a main color and a contrast color. Fewer color changes, but quite striking.

My patterns are low vision and screen reader accessible. The text is black, Arial and large print 24 point font. All of the directions are fully written out a. No italics are used. They are screen reader and tablet friendly.