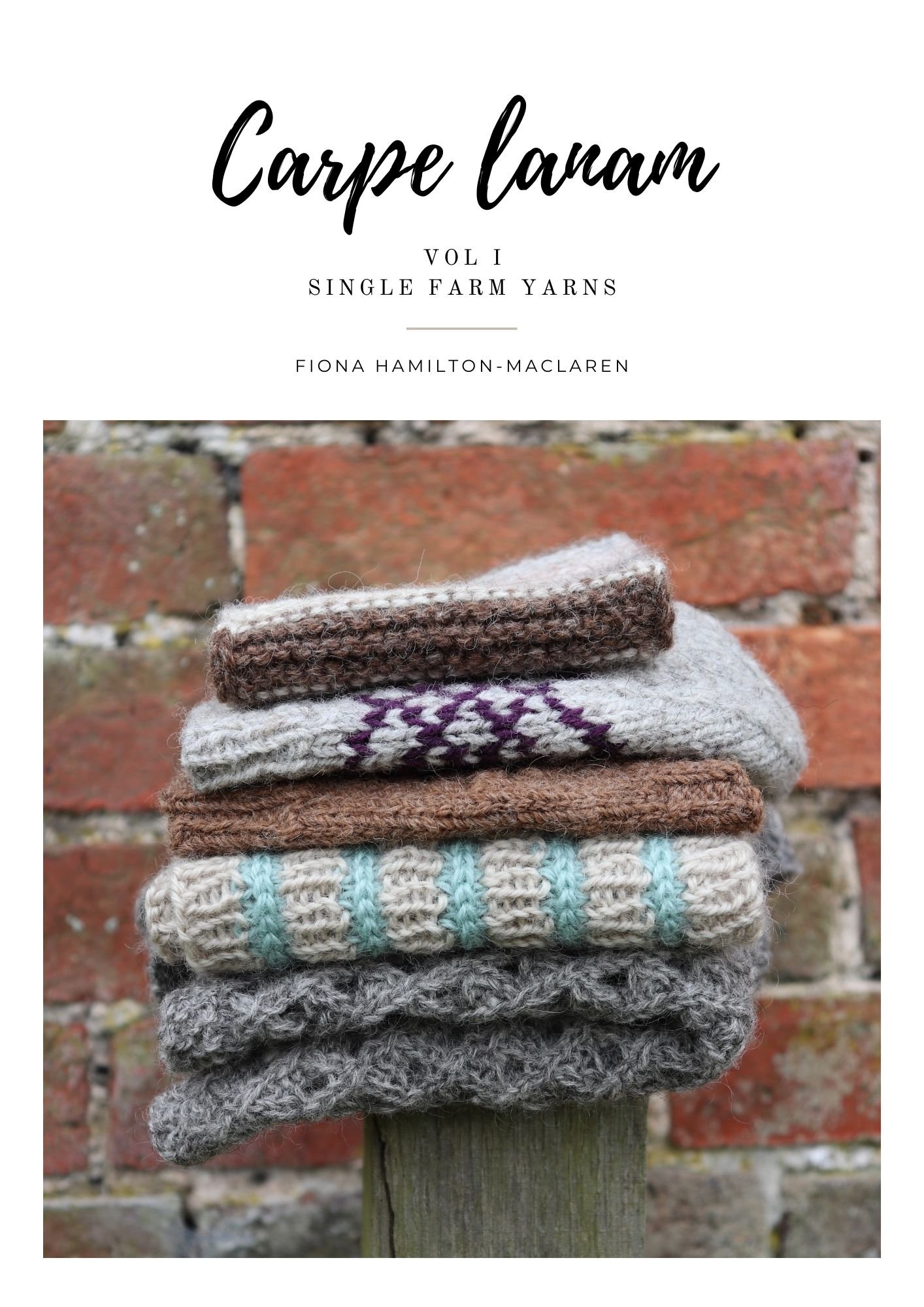 Carpe lanam - paperback
On Sale
£16.00
The nine gorgeous patterns of the Carpe lanam collection available as a paperback.
Those special skeins, you know the ones; the ones you bought and feel like they are too good to use. Maybe the yarn is from a special trip; its a luxury blend, something a bit expensive, or perhaps some handspun.
We are drawn to them, can't resist them, buy them and triumphantly cart them home.
And then they end up in the yarn stash, sometimes even out of sight, where they sit waiting for the "perfect project" or for us to be "good enough" at knitting.
And they keep waiting...
..and waiting...
and the perfect project often doesn't seem to appear. They maybe get forgotten.
Your yarn deserves more, and so do you- you are the perfect project recipient, you are good enough at knitting and you deserve to enjoy working with that gorgeous skein.
Carpe lanam offers nine patterns that are designed with those special skeins in mind. The patterns are designed to work with fairly low yardages, including leftovers and single skeins.
Grab that yarn and get knitting!
Patterns include:
Diamond in the fluff- lace shawl
Ink - textured vest
Skipper - two toen boot cuffs
Fierce - cropped lace cardigan
Portland - colourwork beanie
Flight formation - lace bolero
Helena - fingerless mitts
Skep - two colour cowl
The last yard - scrap busting cowl
For full details of the patterns included please
visit the collection page
Page size: A4
Pages: 56
Paper type: Inside pages recycled
ISBN: 978-1-8382410-0-1
Shiping details:
Postage and packaging is charged by weight and country. If you are in a country not currently listed for shipping please let me know and I will add the shipping option. 
UK- First class P&P £3.00
Terms and conditions:
Please note UK law applies to all transactions.
The Consumer Contracts Regulations apply, these give you fourteen days from you receiving the item to cancel. If you do decide to cancel you are responsible for the cost of returning the item. You have a further fourteen days in which to return the item in the condition it was supplied, it is recommended you obtain proof of sending the item. Please include the return slip below.
When downloading digital purchases (patterns etc.) the right to cancel is waived if the download is carried out prior to the fourteen day limit. Once you download the item you can no longer cancel the purchase.