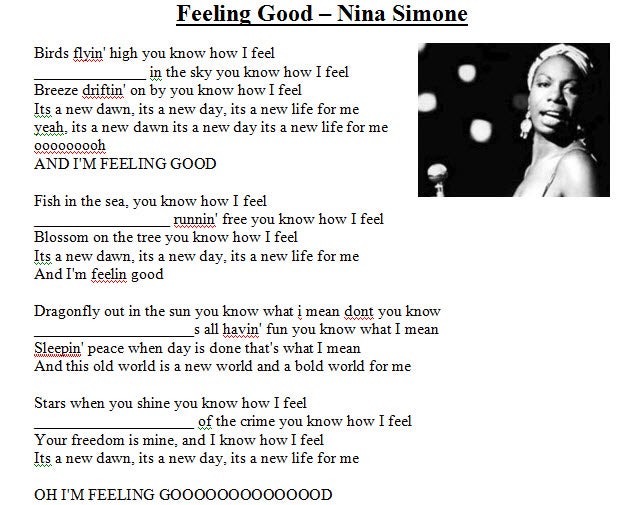 Nina Simone: Feeling Good
On Sale
$1.99
A classic song by the one and only Nina Simone.  

Get 2 versions of the video in kinetic typography and use the one you prefer!  

A great listening lesson using a great song. Students listen for key vocabulary but also rewrite the lyrics and sing and share their own version. Also includes the mp3 file.