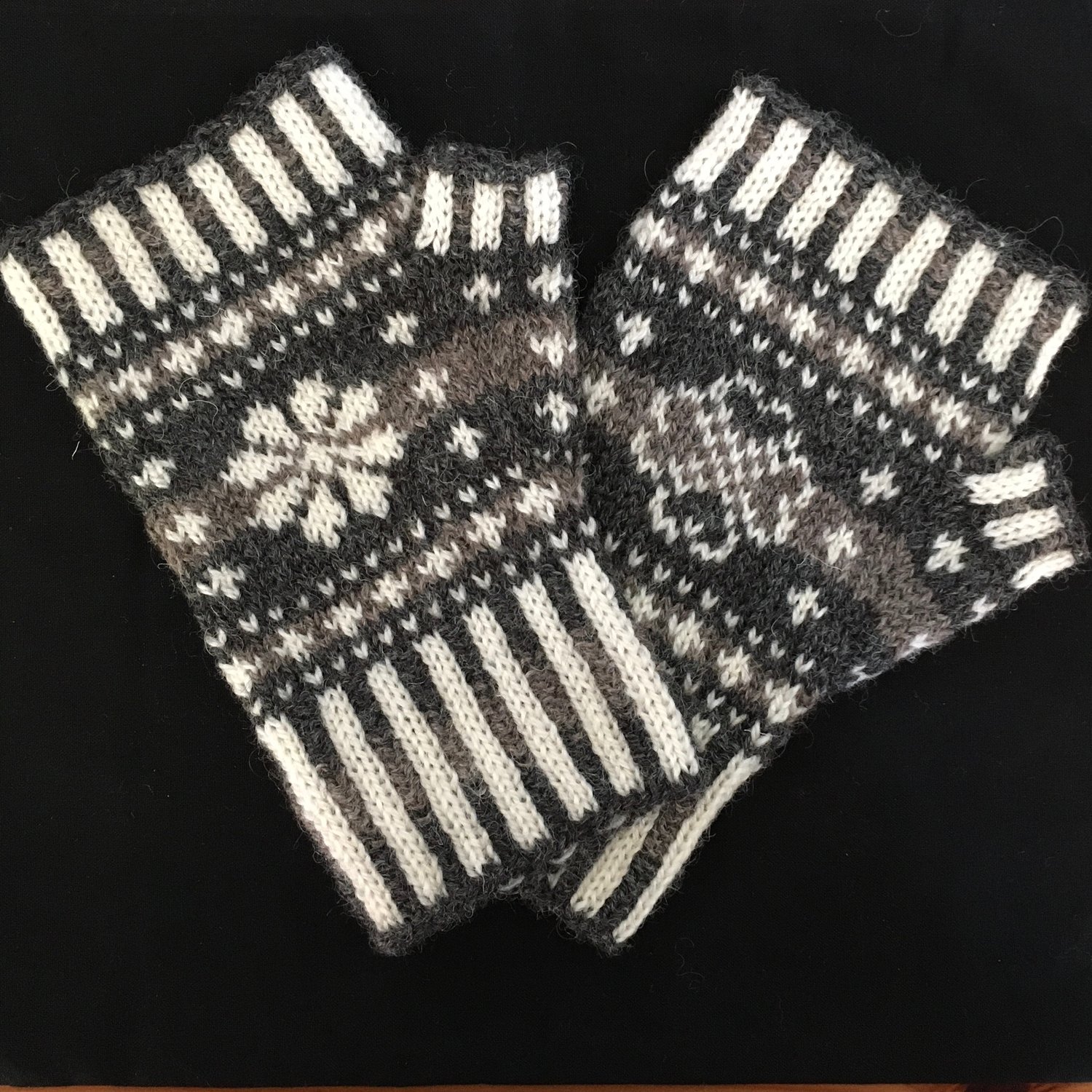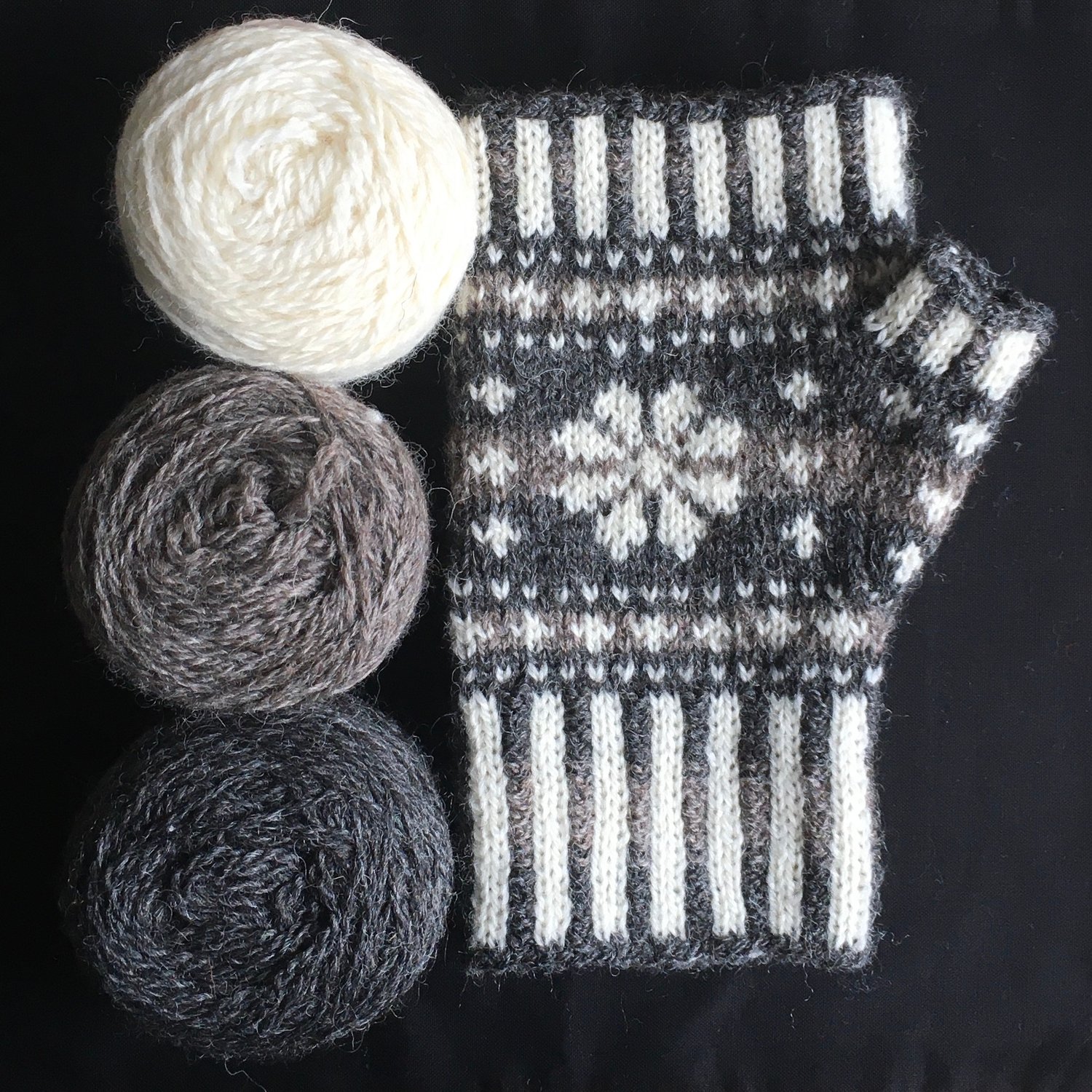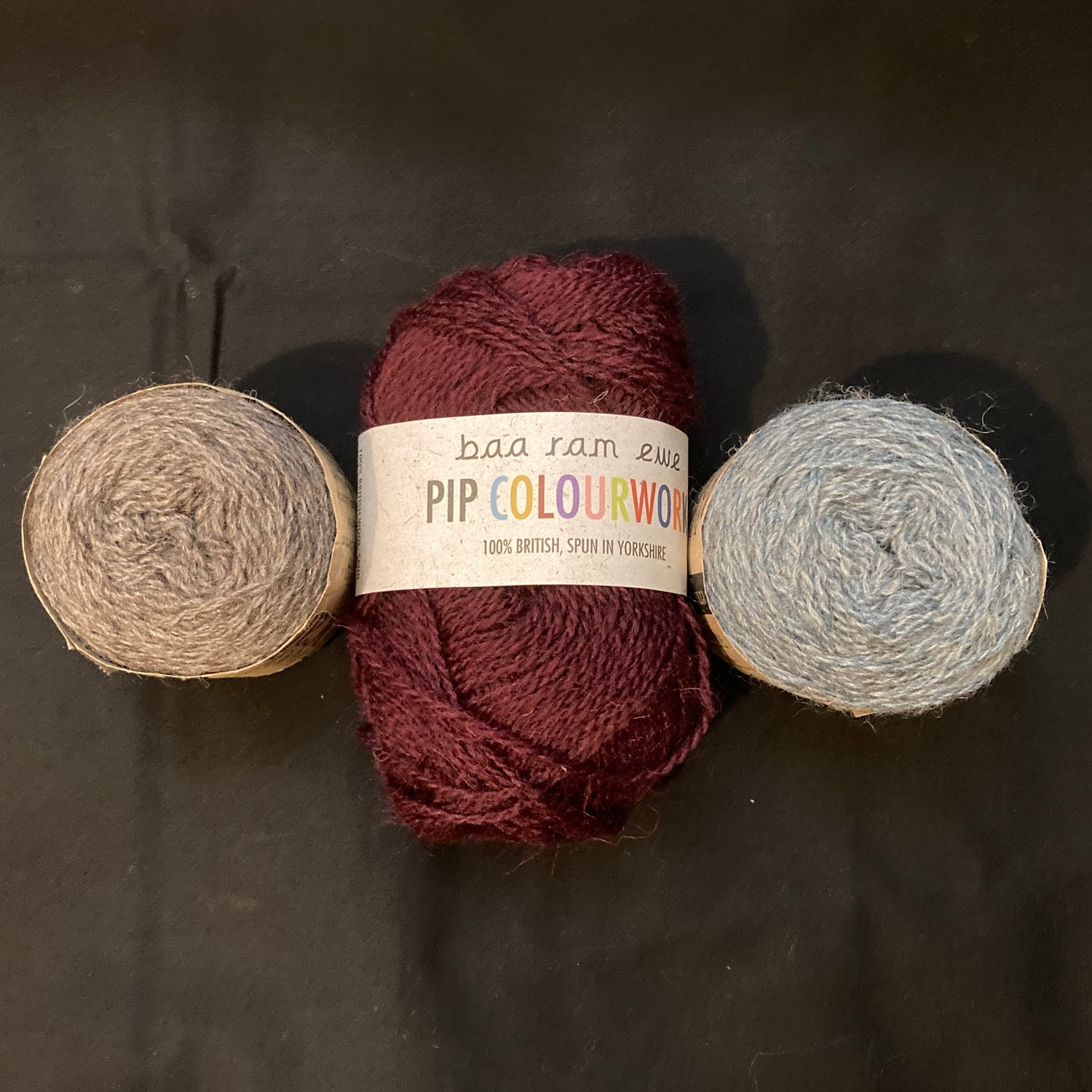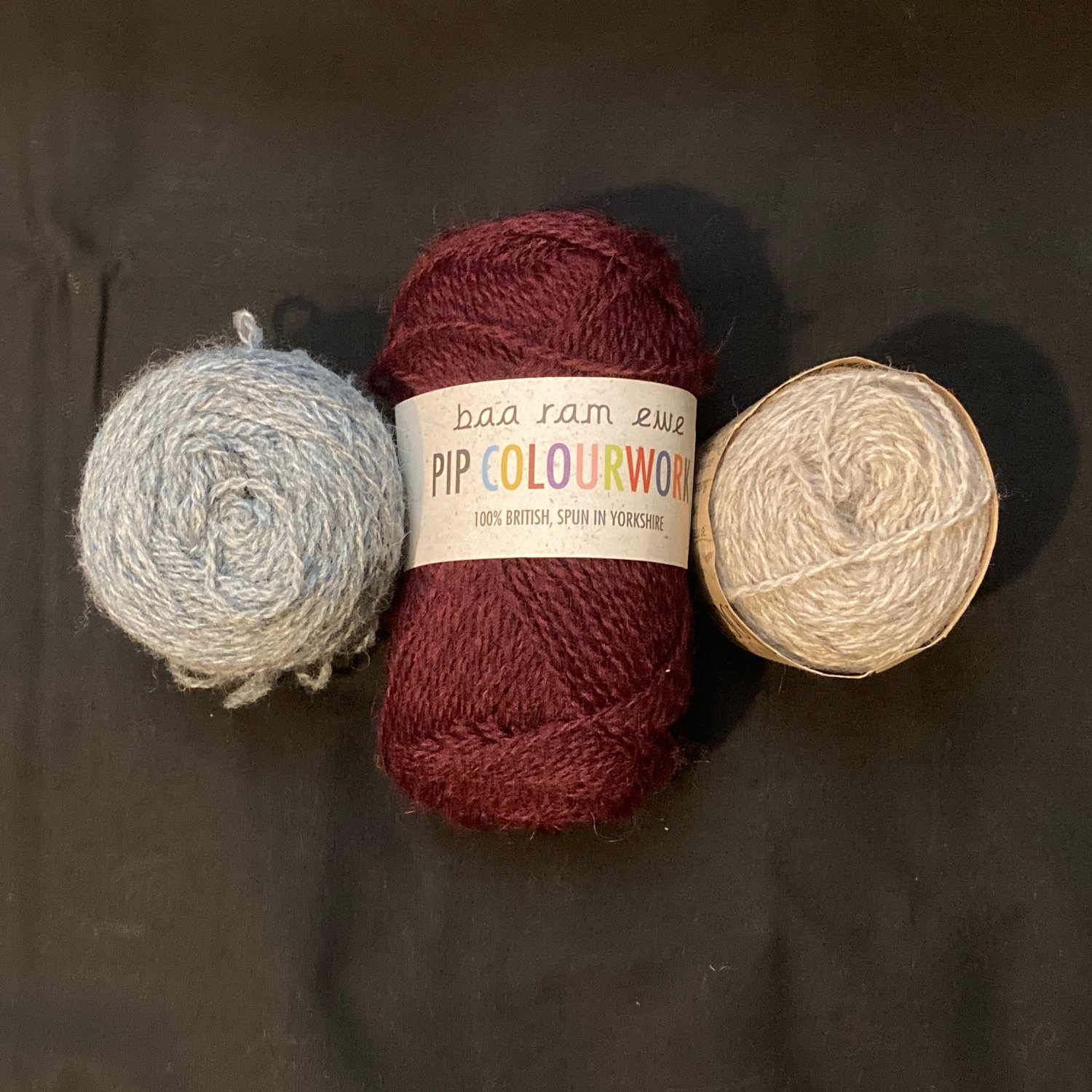 Heart in my Hands Mitts Kit
On Sale
Select Colour Combination
When you buy a kit you will receive the printed pattern, yarn, a cotton project bag and some stitch markers.

These mitts came about from the phrase 'Holding your heart in my hands'. They are designed so that the hearts are secretly held safe in the palm with a flower motif on the back of the hand.

Initially published in Knit Now Issue 25 (August 2013), using Jamieson's Shetland Spindrift, the mitts also work incredibly well in the yarns offered here.

Each yarn is supplied in 25g amounts, representing a big saving for the Erika Knight Wool Local which is usually sold in 100g skeins. The kit will actually give you enough yarn to make two pairs of mitts if you swap the two main colours for the second pair!

Yarn: Erika Knight Wool Local (100% Wool, 450m/100g), Baa Ram Ewe Pip Colourwork (100% British Wool, 116m/25g)

Yarn usage in mitts shown: MC1 (Cathy, dark grey) – 16g, MC2 (Ted, brown) – 7g, CC – 12g (Fairfax, cream))

Needles required: 3.25mm (US 3) dpns/preferred needles for small circumference knitting or size to obtain tension AND 3mm (US 2.5) dpns/ preferred needles for small circumference knitting or one size smaller than that to obtain tension.