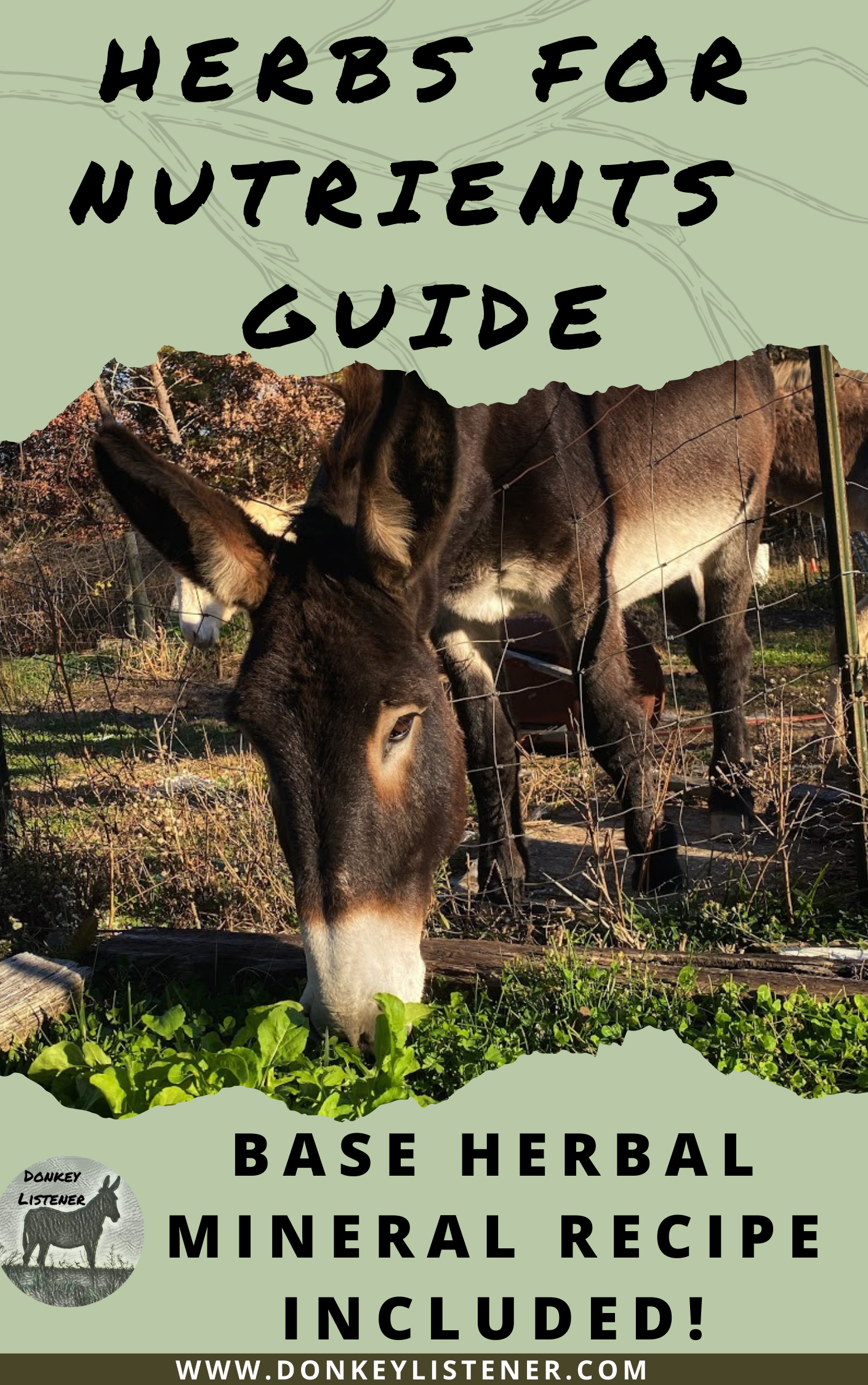 Herbs for Nutrients Guide (including base herbal mineral recipe)
On Sale
This is a digital product and will be available as soon as purchased!
This 11 page Guide book goes through the mineral and vitamin properties of equine safe herbs that can be used as nutrient rich health supplements. 
This quick and to the point guide contains:
A little about why I use herbs for my donkeys and what happened when I stopped
How to feed herbals
A list of minerals and vitamins and what herbs contain them
My base herbal mineral recipe
Additions I sometimes use
Where to buy good quality bulk herbs without a high price tag
Other suggested health supplements
If you have any questions, please let me know.
❤️If you are a member on any level of my patreon Donkey training membership group, you have this book available to you for free so no need for you to buy it. 
🌟Of course I must say, I am NOT a vet or an equine nutritionist. I'm a family herbalist that has used herbs for my family, livestock and equine for more than a decade. I want my donkeys to live their best, healthiest lives.