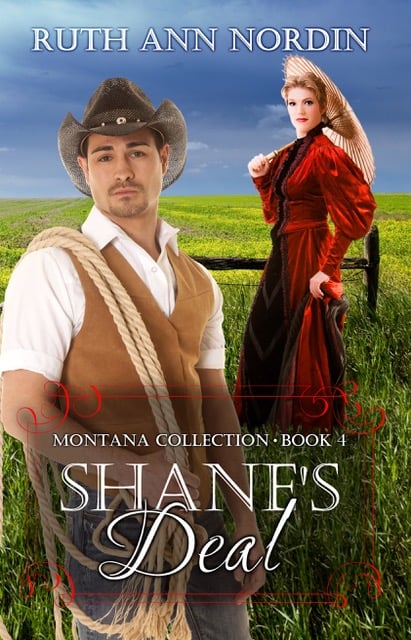 Shane's Deal (Montana Collection: Book 4)
On Sale
$3.99
Preview
Madeline Thompson, the woman the outlaws were looking for at the beginning of Boaz's Wager (Book 2 in the Montana Collection), has finally arrived in Lewistown, Montana, but no one knew she was coming because she had disguised herself as a man. She was only going to stay in town long enough to get more supplies for her trip to Canada. But then fate intervened with a bullet to her shoulder…and now she's not going anywhere.
When Marshal Shane Taft discovers Madeline's true identity, he knows only a desperate woman would take such a big risk in traveling through the wild territory of Montana without a chaperone. That alone prompts him to protect her. Finding out she's recently widowed and is carrying a child prompts him to propose marriage.
Madeline's first husband left a lot to be desired. Besides thinking women had nothing worthwhile to contribute but an heir, he was cold toward her. She would say no to the deal Shane is offering, but necessity forces her to marry him. Nothing good can come from being under another man's thumb.
That is, of course, unless he happens to be the right man.
Books in the Montana Collection:
Book 1: Mitch's Win
Book 2: Boaz's Wager
Book 3: Patty's Gamble
Book 4: Shane's Deal
This series is complete.