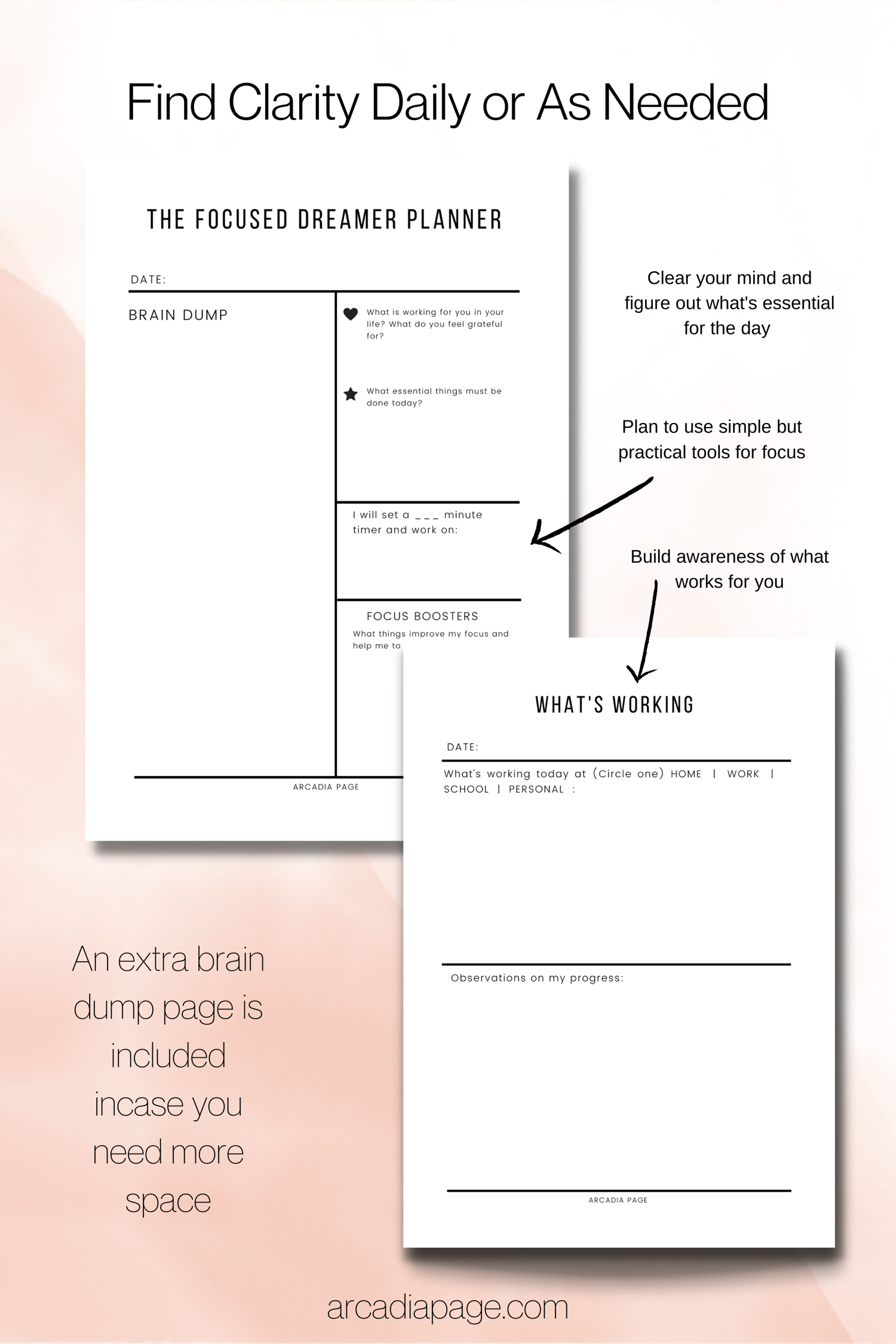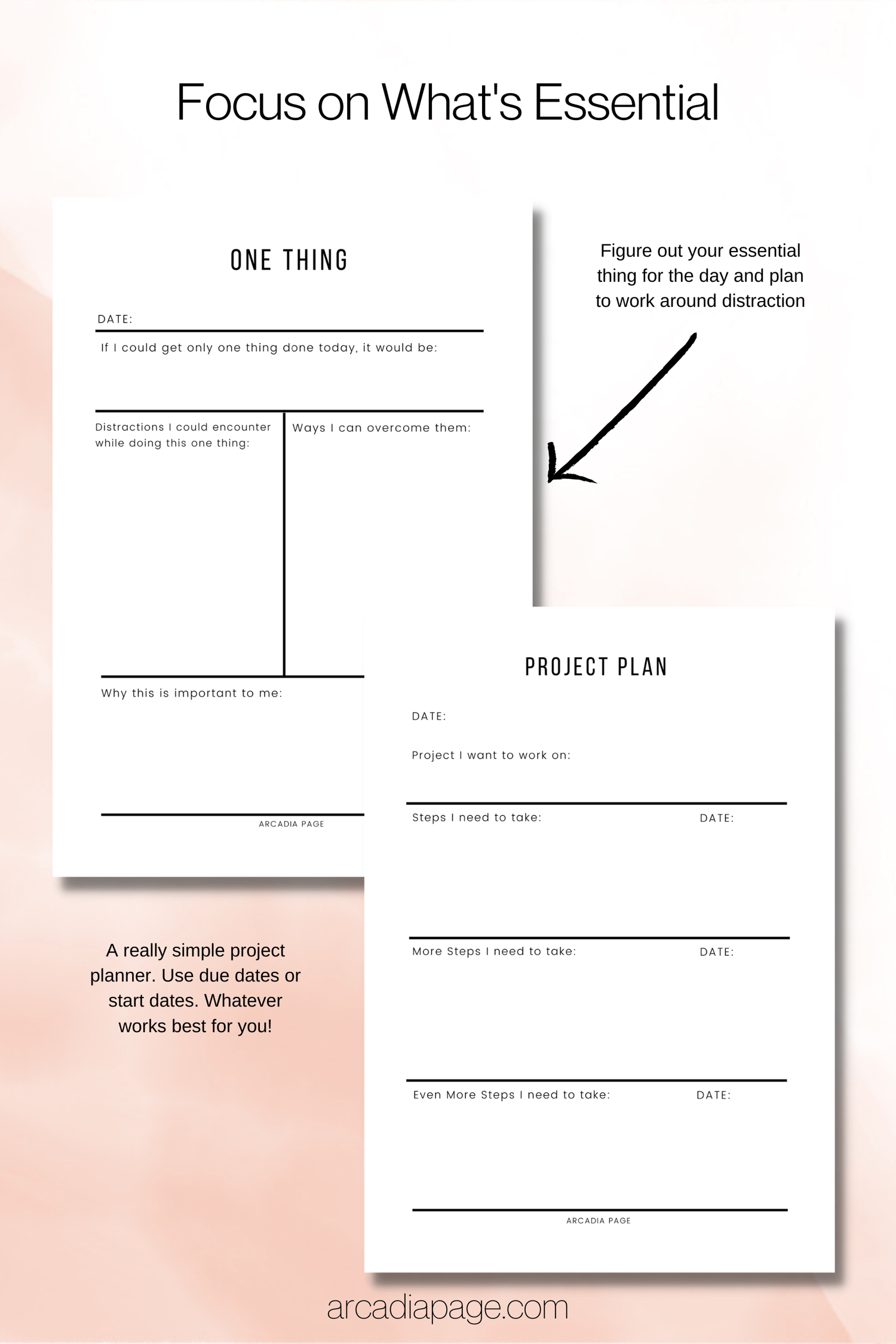 The Focused Dreamer Planner: INFP Planning, INFP Organization, Minimalist Productivity Planner, Project Planner, Focus Planner, Daily Planner
On Sale
Pay what you want:
(minimum $3.99)
The Focused Dreamer Productivity Planner is a collection of tools that I use regularly to plan and create focus as an INFP.
Due to the imaginative nature of my personality type, getting the stuff done can be a fight because my brain is cluttered with a swirl of tasks, ideas, song clips, and scenes from that movie I saw last night...there is so much stuff going on up there, it's challenging to focus on what's in front of me. For me the question has always been , "How can I focus more as an INFP?"
There's a balance between thinking up ideas and making them happen. To make things happen and for ideas to come to life, your mind must have space to focus on the here and now.
This focus and productivity planner for INFPs is designed to make use of the cognitive functions of the INFP personality type to create clarity daily or as needed.
Work with introverted feeling by reflecting on what is the most important thing for you to accomplish today.
Relieve the mental swirl of extraverted intuition by doing a brain dump, and then seeing what's essential.
Find balance through introverted sensing by shifting attention to what is currently working in your life.
Gently use extraverted thinking by breaking down projects into smaller steps and creating a simple plan to deal with distraction.
This is a pdf download that comes in three sizes, Letter, A5, and A4
If you need a different size, please don't order here and visit my Etsy shop instead! There you can send me a message before ordering, and I'll create a private listing for you with the requested size.