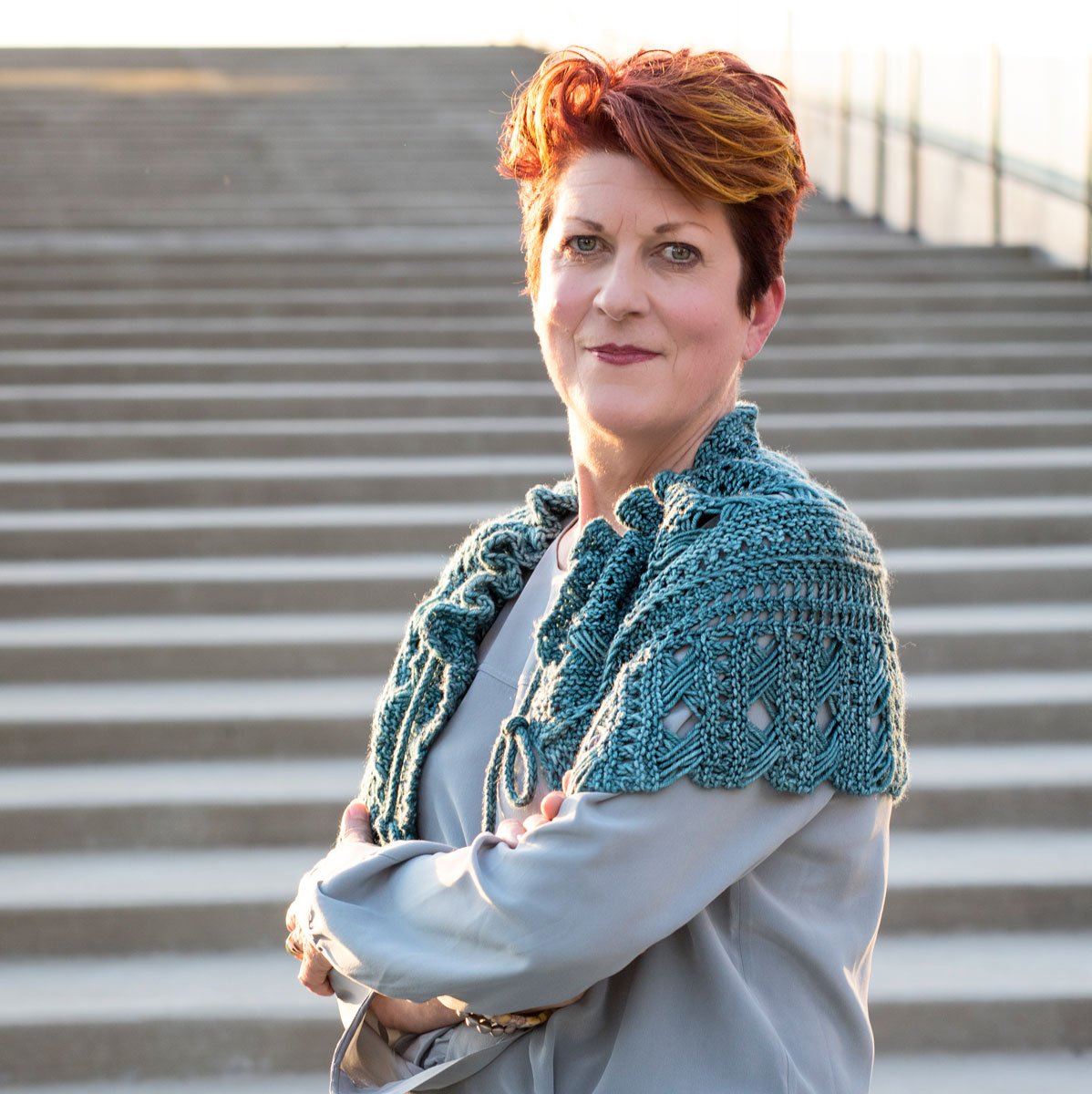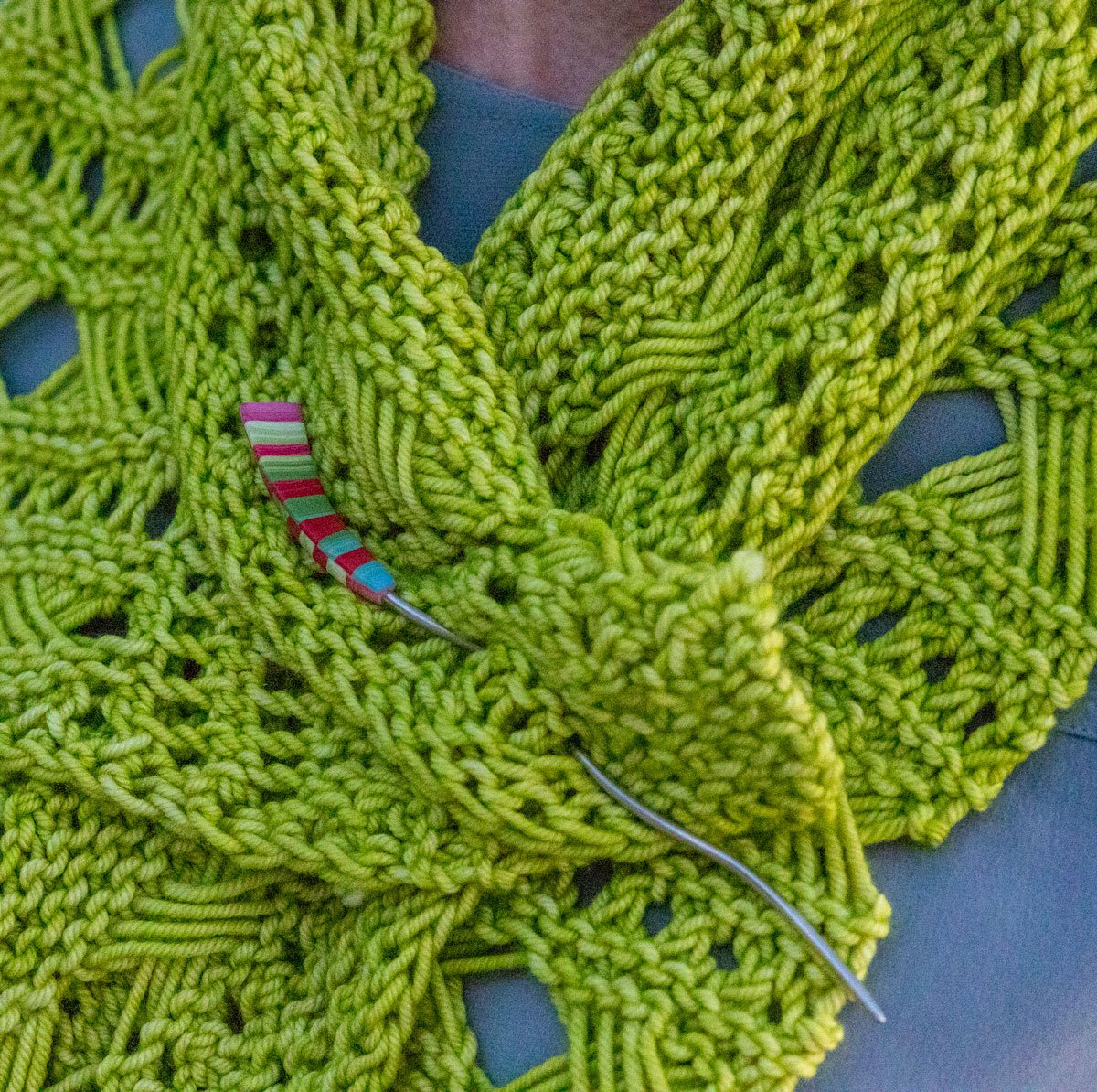 Taos Shawlettes: Neckwarmer & Shawlette
On Sale
$10.00
Just as Taos, New Mexico, embraces the cultures of all the peoples who have inhabited it, the Taos Shawlettes combine eyelet patterns with an open cross stitch pattern to arrive at a very contemporary, but traditionally referential piece.
Begin by working a 23-stitch border pattern to your finished length, then pick up stiches along the closed edge to work the Taos body. The Neckwarmer is smaller and will use approximately 200 yards or 182 meters. To conserve yarn, it is finished with a button closure. For a larger Shawlette version, more than one skein will be needed.
Either size will end up being a favorite piece to add a special touch. Taos is designed to use those perfect skeins of hand painted worsted yarn.
Styling options for the Taos Shawlettes abound: Use a shawl pin. Add a button. Use an i-cord drawstring. Thread ribbon instead. The Neckwarmer version is designed to fit easily into the neckline of a coat while also providing some shoulder warmth. The Shawlette is perfect for throwing over your shoulders, or gathering up into a wrap.
For more information about the Taos Shawlettes: Neckwarmer & Shawlette pattern here on JillWolcottKnits.com.