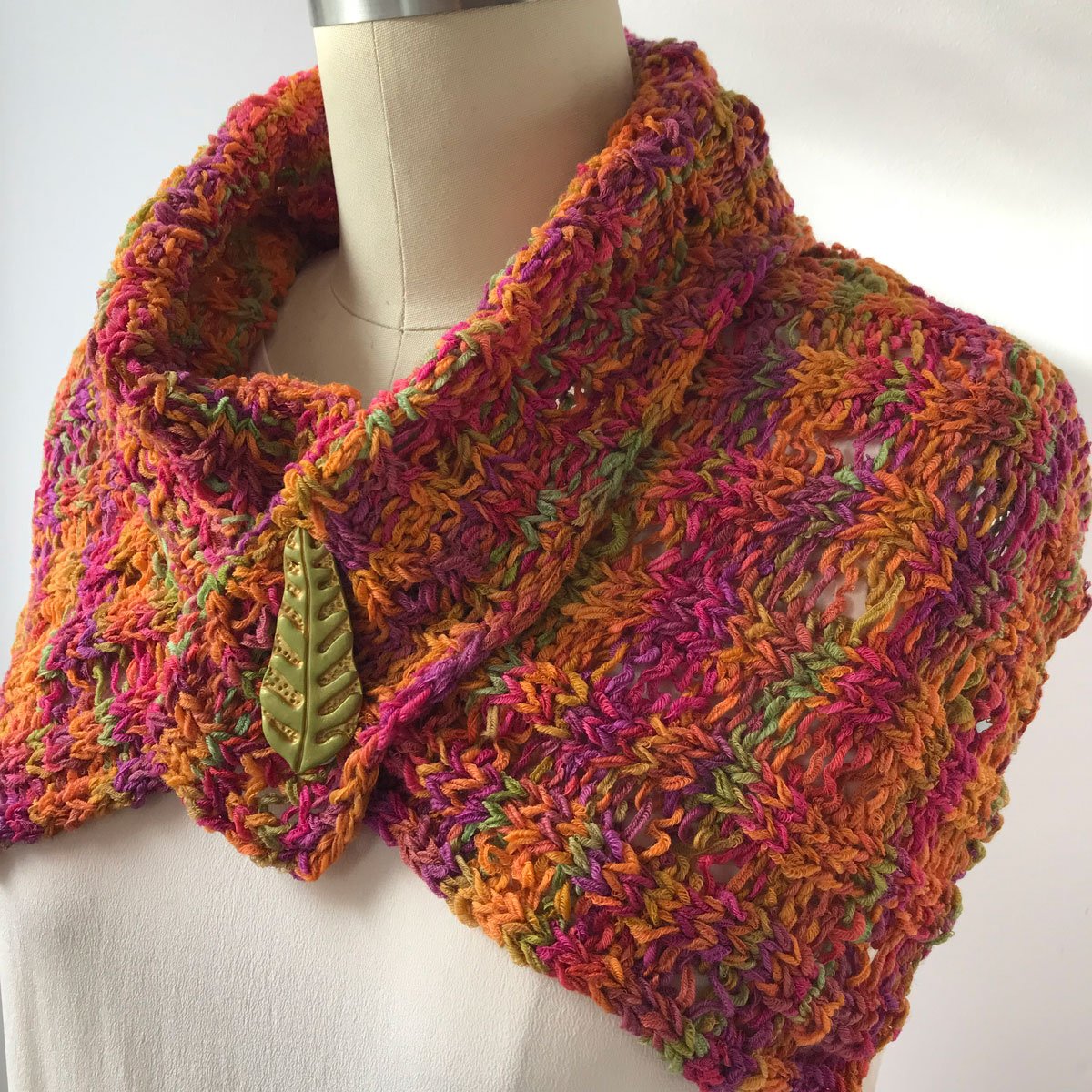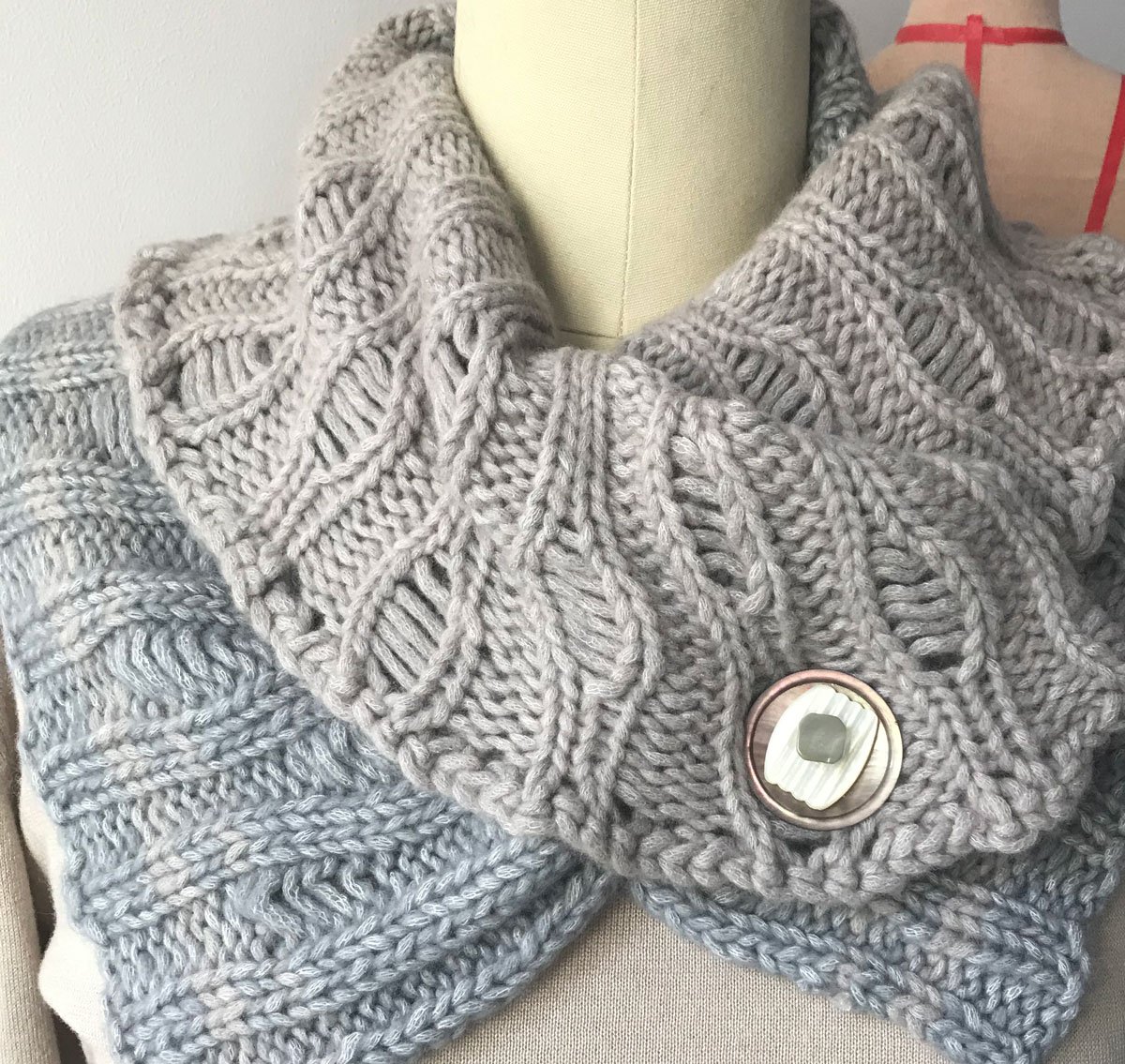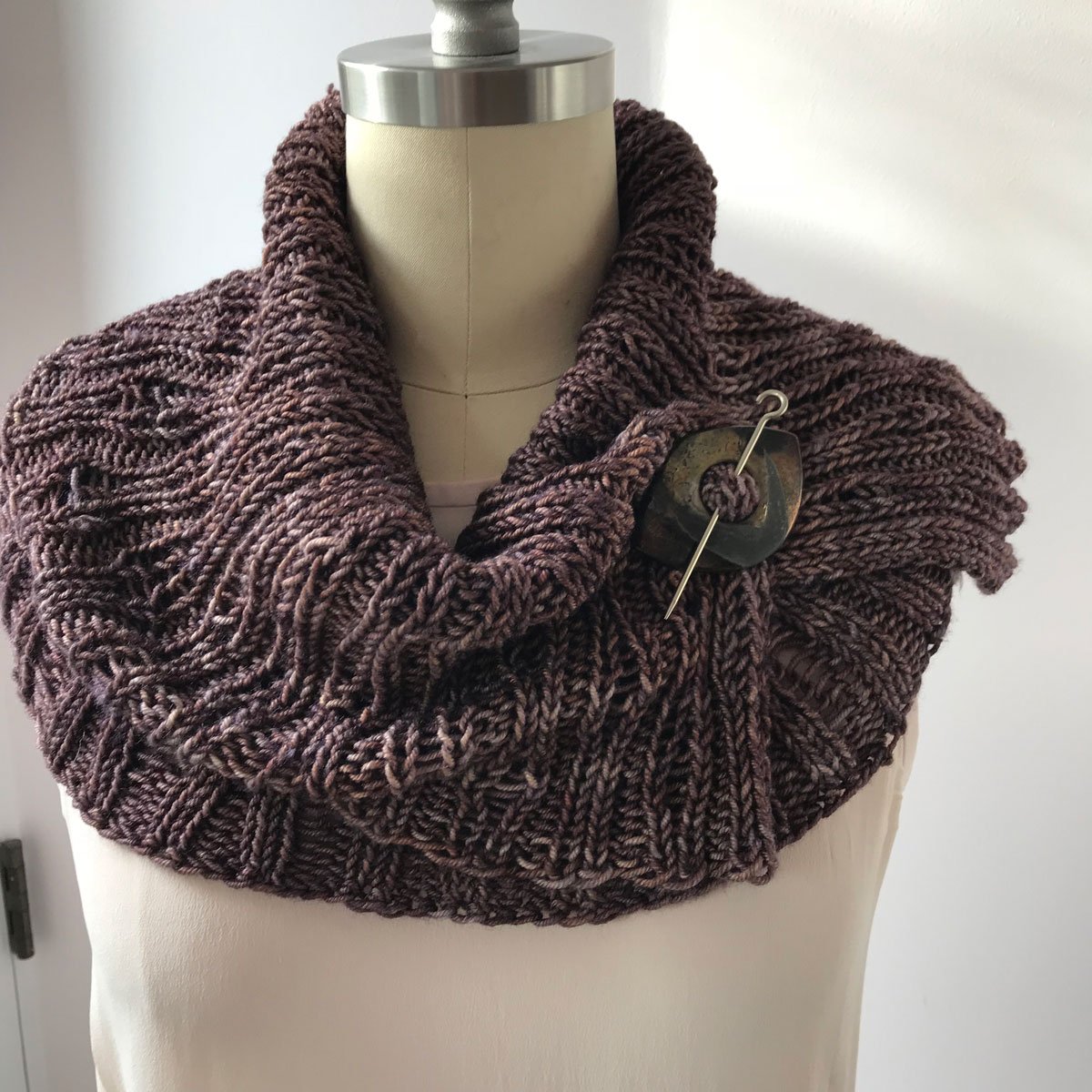 Naples Collar & Cowl, 6 variations
On Sale
Naples is a city of many faces, so is a fitting name for a piece that works in various gauges and structures.  Each yarn reveals the stitch pattern in its own way, so I've done this for multiple gauges and types of yarn. 
The Collars, worked flat, are done in a Bulky Merino Ribbon, a unique ladder tape; Civility Worsted 3-ply Merino-Silk blend; and Ava 3-ply Sport blends Merino-Cashmere-Nylon. The Cowl, which combines flat and ITR, looks luxurious in Bulky Luft a lofty Merino-Pima Cotton blend; It Could Be Worsted makes it drapey and fluid; and Pippin shows off its Merino-NEP in DK.
Perfect for gift giving or for expanding your own wardrobe, Naples is an interesting, but not difficult, carry-around project. The fabric varies with the fiber content of your yarn, but the stitch pattern proves it is incredibly versatile.
Five variations of button-creation instructions are included.
For more information about the Naples Collar & Cowl pattern here on JillWolcottKnits.com.