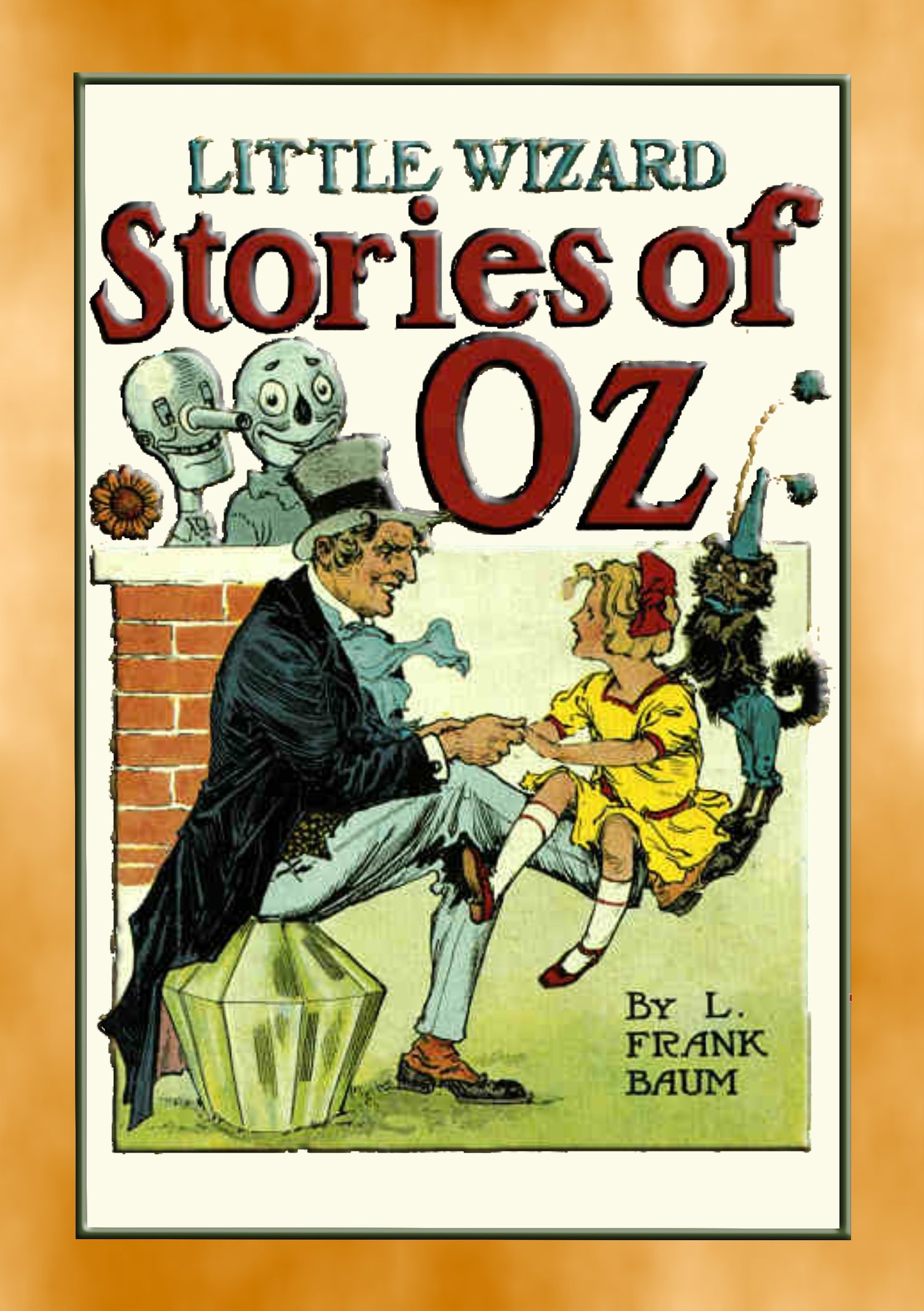 LITTLE WIZARD STORIES of OZ - Six adventures in the Land of Oz
On Sale
Pay what you want:
(minimum $1.90)
Little Wizard Stories of Oz is a set of six short stories of Oz written for young children by L. Frank Baum, the creator of the Oz books. The six tales were originally published in separate small booklets titled "Oz Books in Miniature," in 1913, and then in a collected edition in 1914. This collated edition contains 49 illustrations by John R. Neill, the majority are full-page colour plates.
All the usual Oz characters can be found in these stories – Dorothy, Toto, the Cowardly Lion, the Scarecrow, the Tin Woodman, Tik-Tok, the Nome King, Ozma, the Little Wizard, Jack Pumpkinhead and the Hungry Tiger.
The six tales in the Little Wizard Stories are:
"The Cowardly Lion and the Hungry Tiger"
"Little Dorothy and Toto"
"Tiktok and the Nome King"
"Ozma and the Little Wizard"
"Jack Pumpkinhead and the Sawhorse"
"The Scarecrow and the Tin Woodman"
YESTERDAY'S BOOKS FOR TODAY'S CHARITIES
10% of the profit from the sale of this book will be donated to charity.
=================
Become an
Affiliate
with access to over 220 ebook products - signup here and earn:
https://payhip.com/auth/register/af59b7fa11664bc
=============
KEYWORDS-TAGS: Little, Wizard, stories, Oz, Country, Munchkin, Ozma, palace, Princess, royal, Dorothy, Toto, travellers, folklore, fairytale, fairy, tale, fantasy, children's story, bedtime story, childrens book, Land of Oz, Emerald City, Wonderful Wizard of Oz, Action, Adventure, Childrens, Children's Books, , afraid, anchor, angry, baby, bad, bag, beautiful, boat, brains, button, cavern, center, children, City, Clockwork, corners, country, Cowardly, creatures, Crinklink, crows, dish, dog, Dorothy, Emerald, eyes, fairy, far, fat, favourite, favourite, ferryman, forest, frightened, giant, girl, ground, happy, harmless, heads, helpless, house, hungry,, Imp, inquire, Jack, , journey, Kaliko, King, lake, Land, Lion, little, machinery, magic, Majesty, Man, map, mischievous, morning, naughty, Nome King, Ozma, palace, path, pieces, pigs, Princess, Pumpkinhead, river, saddle, Sawhorse, Scarecrow, sharp, squirrels, straw, tear, throne, Tiger, Tiktok, Tin Woodman, Toto, travellers, true, tumble, valley, Wizard, woman, wooden, Woodman, wound