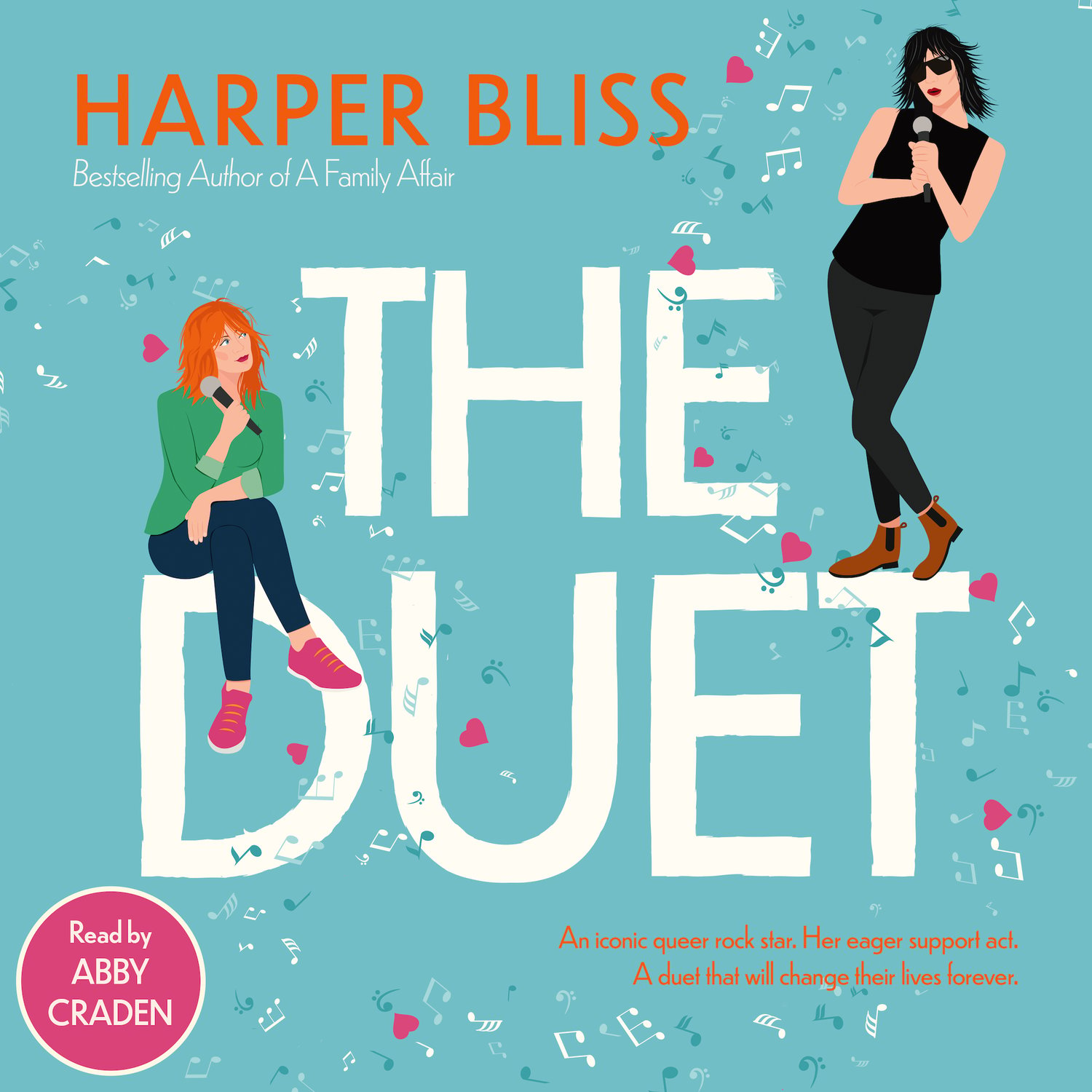 The Duet (Audiobook)
On Sale
THIS AUDIOBOOK WILL BE DELIVERED TO YOU BY BOOKFUNNEL. LOOK OUT FOR AN EMAIL FROM HELP@BOOKFUNNEL.COM WITH INSTRUCTIONS ON HOW TO GET THE BOOK ONTO YOUR DEVICE.
An iconic queer rock star. Her eager support act. A duet that will change their lives forever.
The Lady Kings and their singer, Lana Lynch, have been out of the limelight since Lana's partner's sudden death ten years ago. They're ready for an epic comeback tour, but have to take a young and hip support band with them.
Cleo Palmer and The Other Women are over the moon when they get booked to support their lifelong idols and share the stage with the iconic Lady Kings—especially queer legend Lana Lynch.
But when Lana invites her to sing a sensual duet together every night, Cleo gets way more than she bargained for.
Lana and Cleo's on-stage chemistry is off the charts, but the differences in their age and life experience, not to mention some dramatic band politics, prove difficult to overcome.
Can Lana and Cleo find their way to each other once the spotlights are switched off?
Best-selling lesbian fiction author Harper Bliss brings you an age-gap rock star romance about what happens when the passion of a performance turns into something real…
PLEASE NOTE:
Your bank will charge your home currency equivalent of USD15.99 and any associated transaction costs.