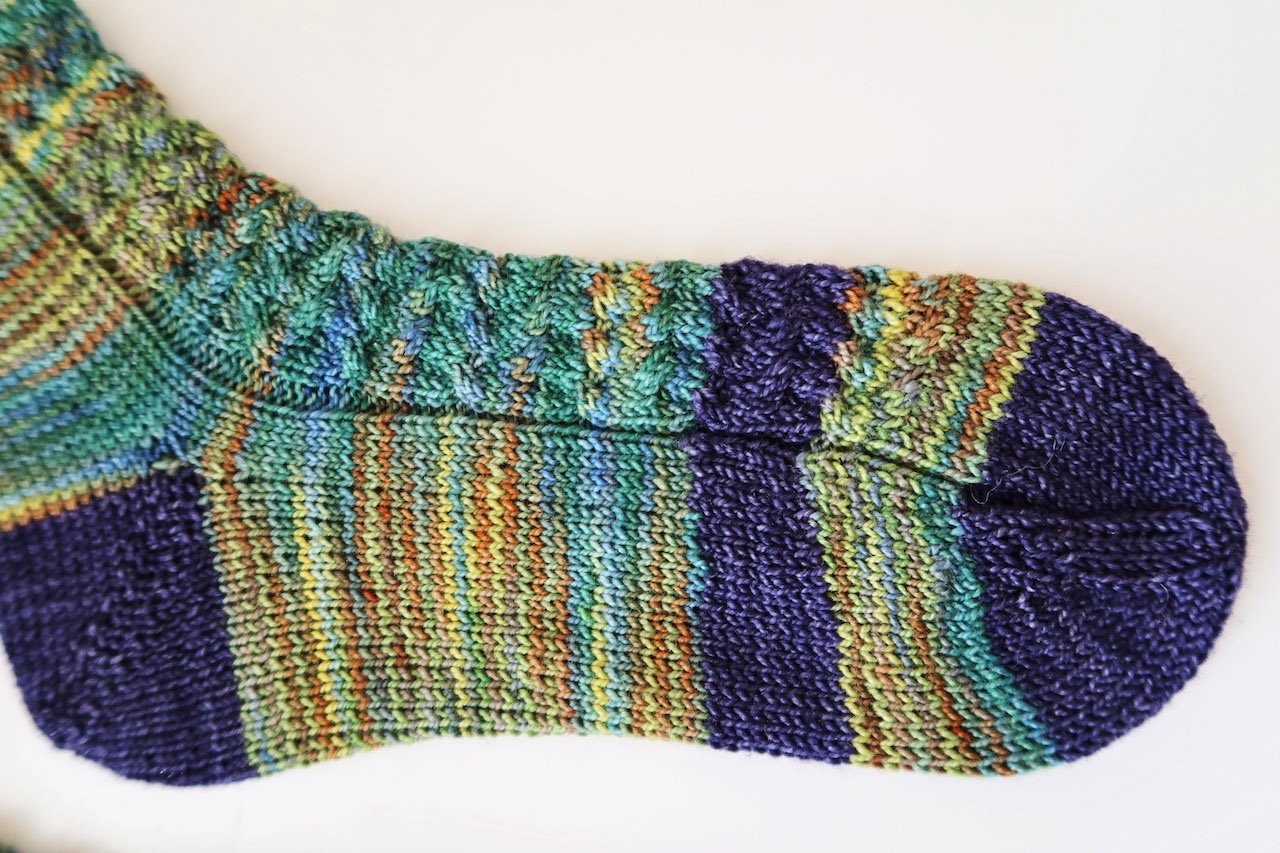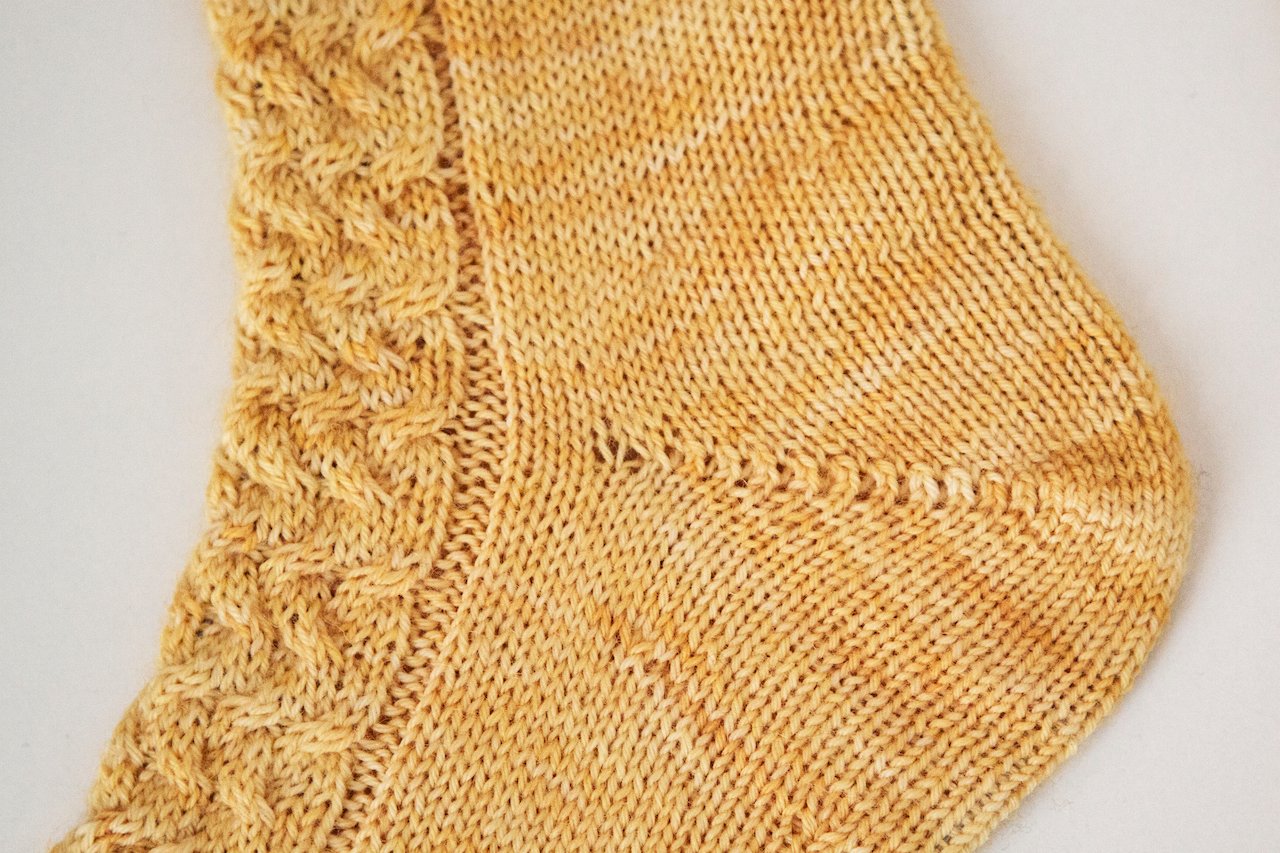 Maryam Socks
On Sale
The design inspiration behind this collection of patterns came from my Aunt Maryam, who sadly passed away a few years ago due to complications associated with Early Onset Alzheimer's. Growing up I always knew of her as the knitter in my Mum's family, even though many of my other Aunts also knit I have more hand knits from my Aunt Maryam than the rest put together. So I always associated her with knitting. The other thing I associate with her are braids, she was the person who taught me how to do French braids when I was 8 years old and so every time I do a braid in my hair I find myself thinking of her. Ever since I started knitting and designing patterns I'd had this idea in my mind to design a collection of patterns incorporating braided cables in memory of my Aunt Maryam, and so here they are.

What you will need:
• Yarn – 100g Sock Yarn (approx. 365-400m / 400-440 yds) Samples knit in The Yarns of Rhichard Devrieze on the Peppinow base and in the colourways Wintergreen (approx. 65g – 206m/225yds) as the main colour, and Sophisticated (approx. 65g – 206m/225yds) for cuffs, heels and toes.

• Needles –2.5mm (US 1.5) on a Long cable for magic loop (I suggest 40" / 100cm for two at a time knitting). I recommend using one needle size larger than you normally would use for socks as the cable pattern will tighten the fabric of the sock.

• Notions
Stitch Markers if you wish to mark the beginning of the round.
Cable Needle – however you can do the cable stitches without a cable needle if you are comfortable with that method.

• Gauge – Approx 7.5-8 sts/inch in stockinette

• Size – Socks are sized in a Small (Medium/Large).

Pattern notes:
To save on printing if you only need the patterning portion of the sock (if you choose to do your own heel and toe) you will only need to print page 4. If you choose to knit the German Short Row Heel then please check which size you are knitting and then you can print just the page you need for your size.

Please note that as the stitch pattern for these socks will significantly affect the stretch of the fabric I suggest only doing the patterning on the front of the leg to avoid any possible fit issues.