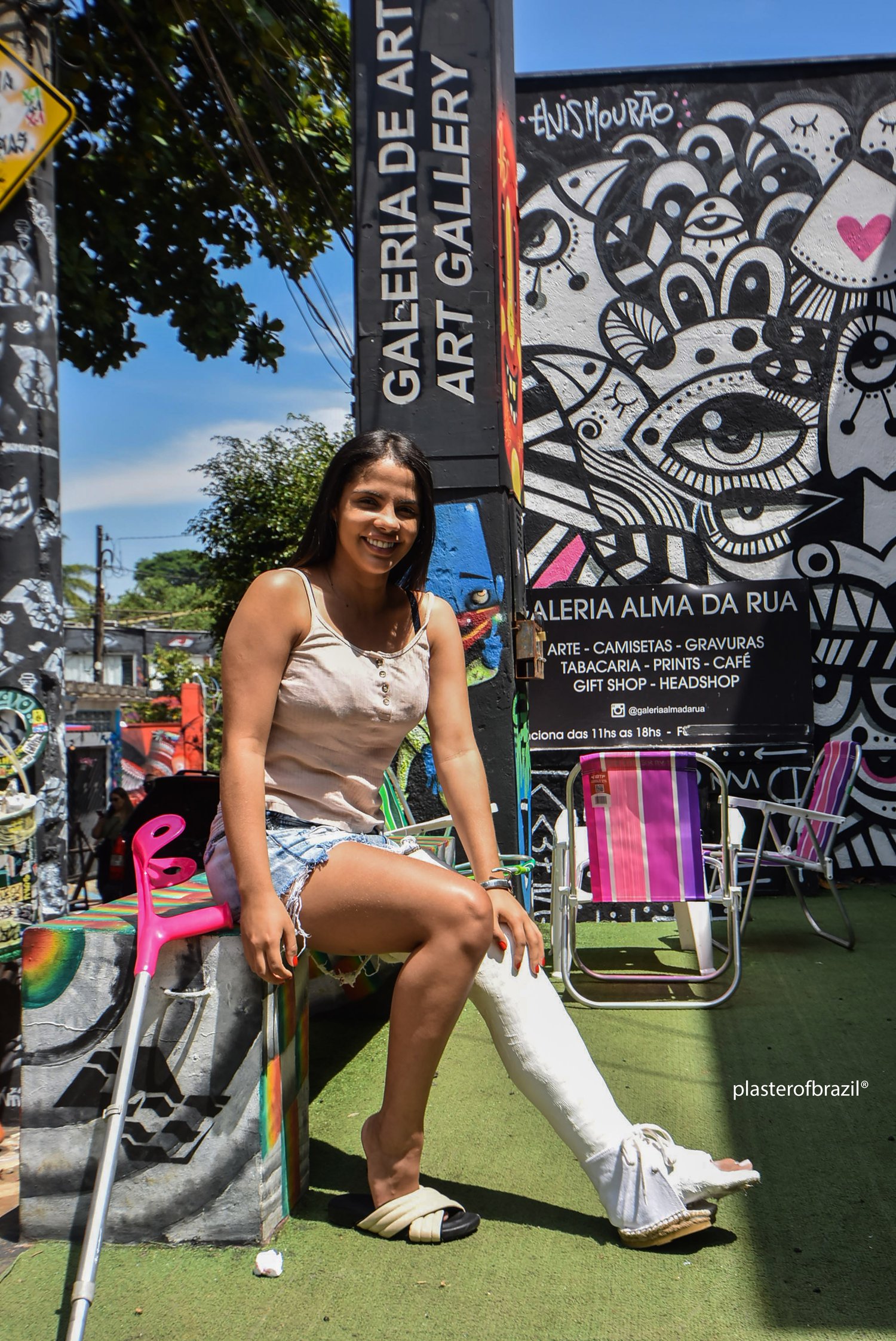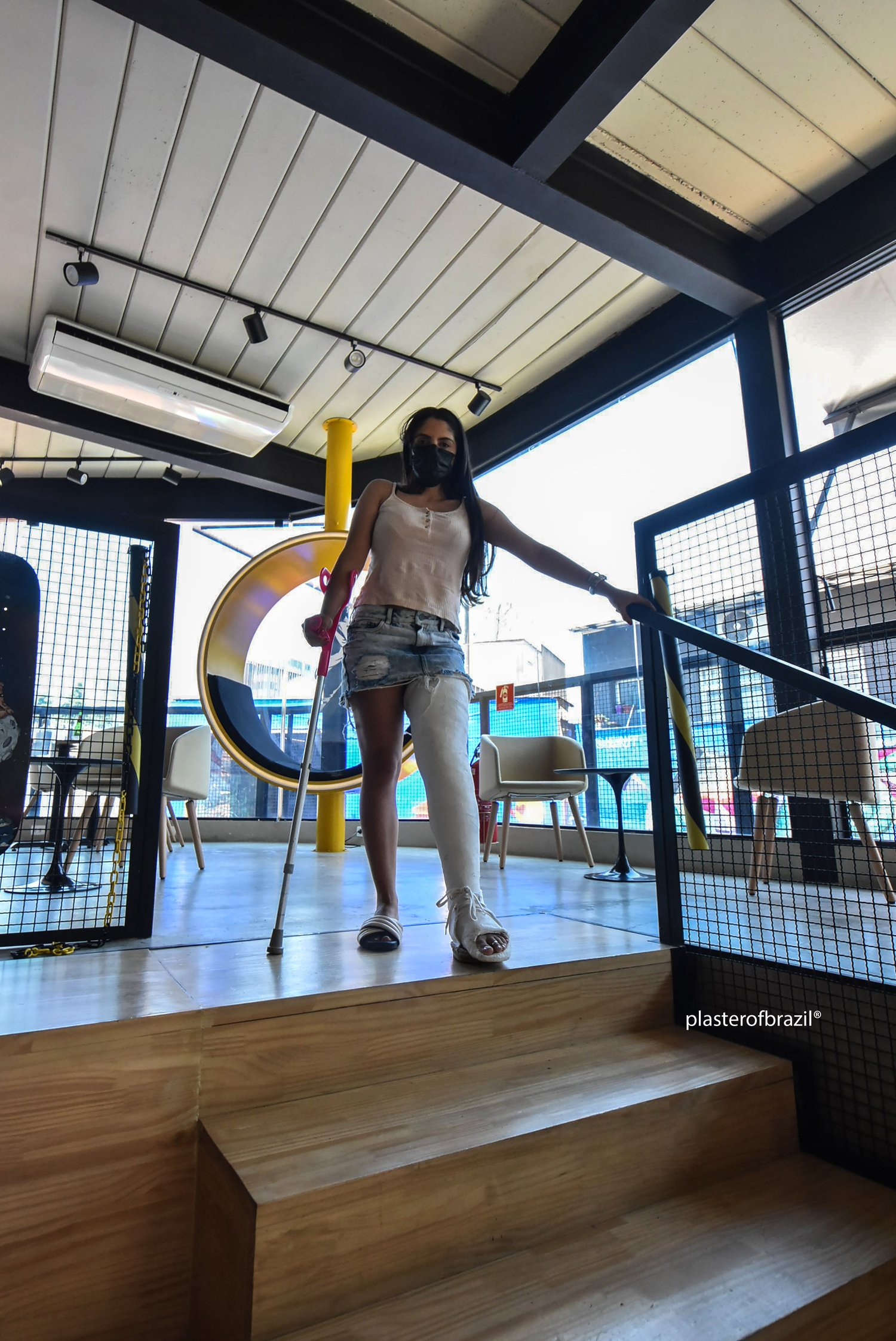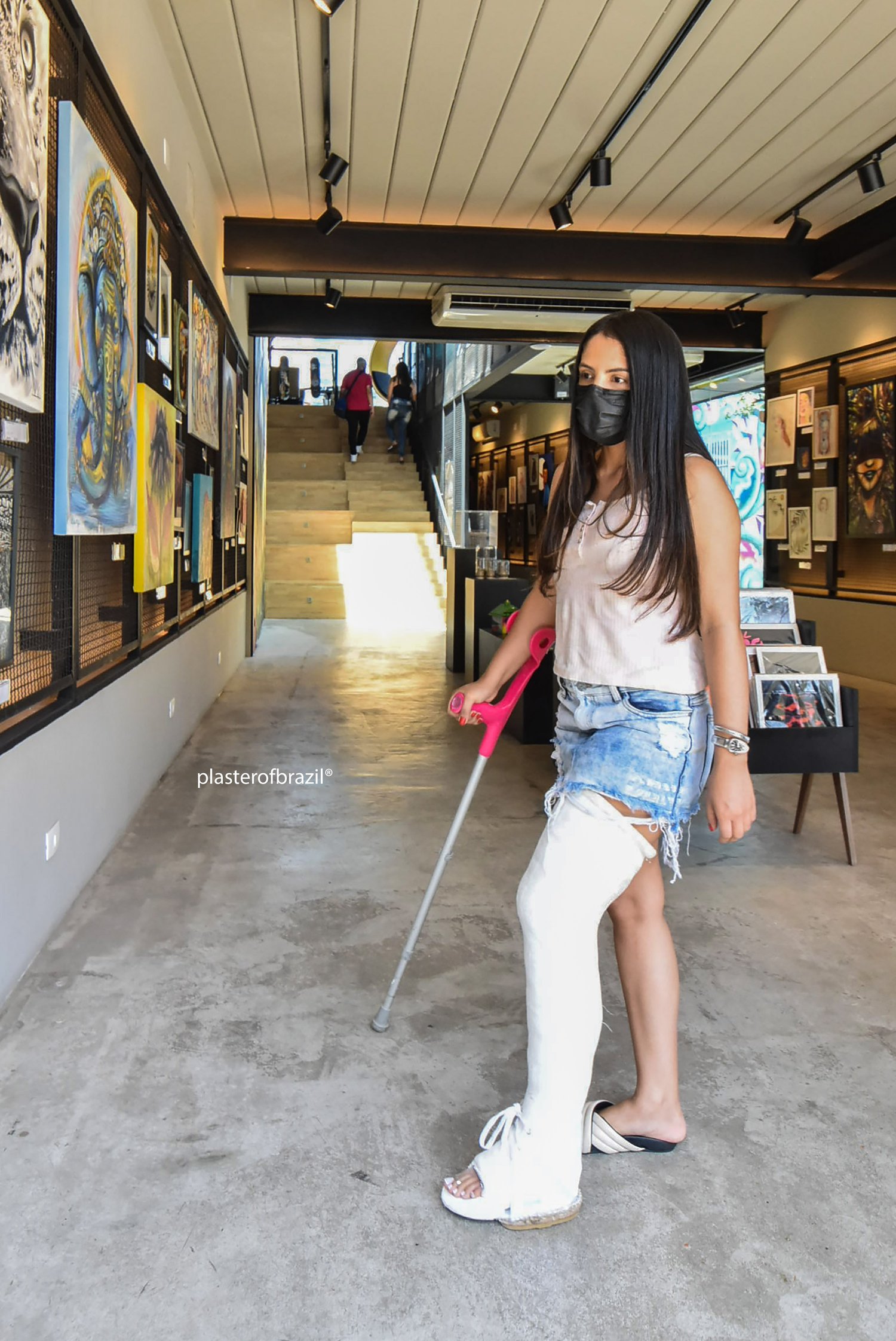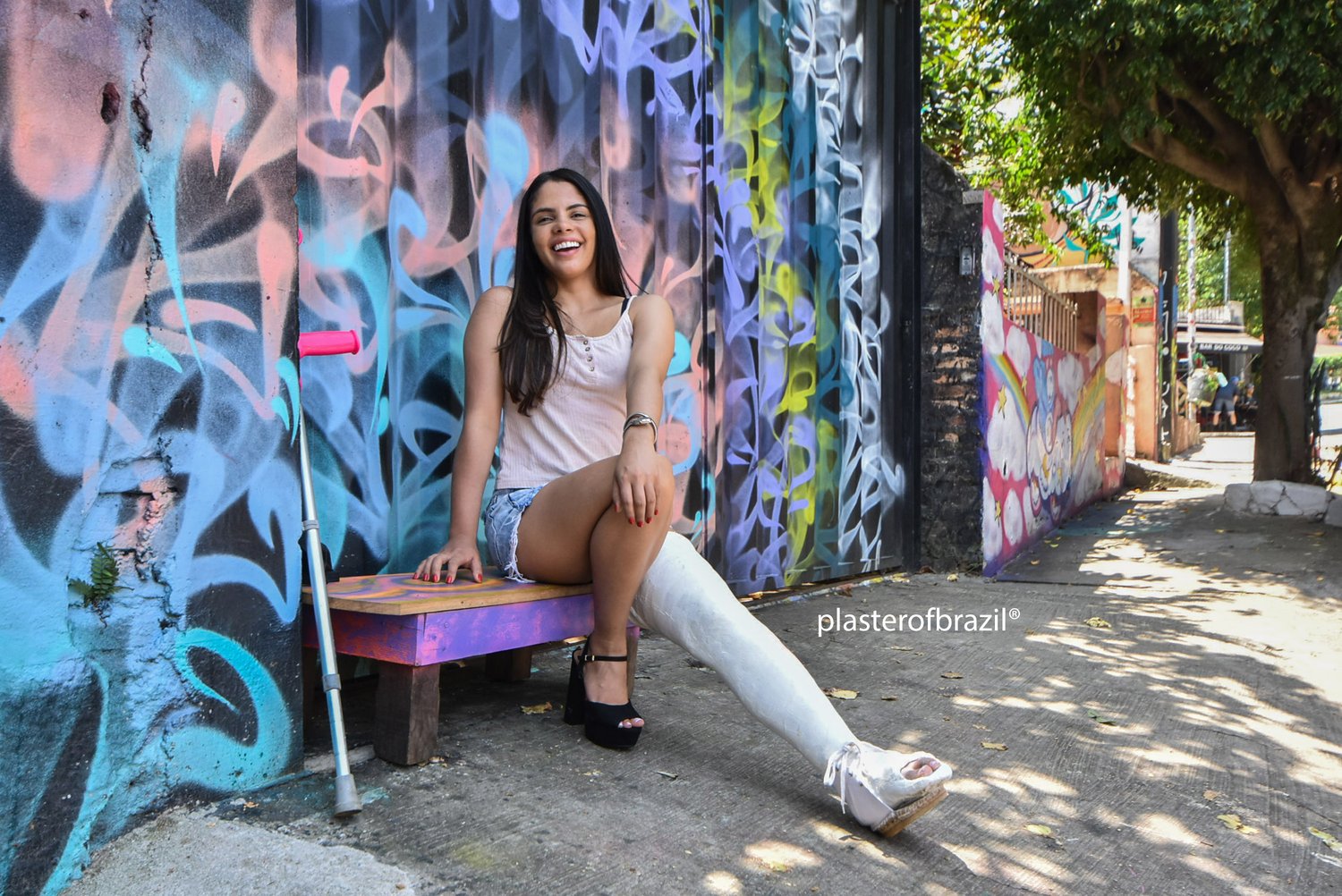 Thaynara - Long Leg Cast with CastShoe - Outdoor go to Art Gallery
Preview
Thaynara - Long Leg Cast with CastShoe - Outdoor go to Art Gallery
---
After 2 days of plaster, the desire to walk increases. The doctor has already authorized her to wear the European plaster sandal.

She puts it on very carefully and goes for a walk in a neighborhood full of art galleries with floors that are very difficult to walk.

His long cast catches the attention of many people, and some comments are always made.

A beautiful gallery with cafe at the top with a long wooden staircase to access the cafe.

She drinks a beautiful coffee with a beautiful view as she strolls around the neighborhood.

He decides to put on a very high and sexy platform sandal to go back to the car and attract attention.

The total video is 12 minutes long.

scenes from:
- wearing European castshoe
- going for a walk in the streets
- walking to art gallery
- footwork scenes
- putting on high heels
- walking with high heels.