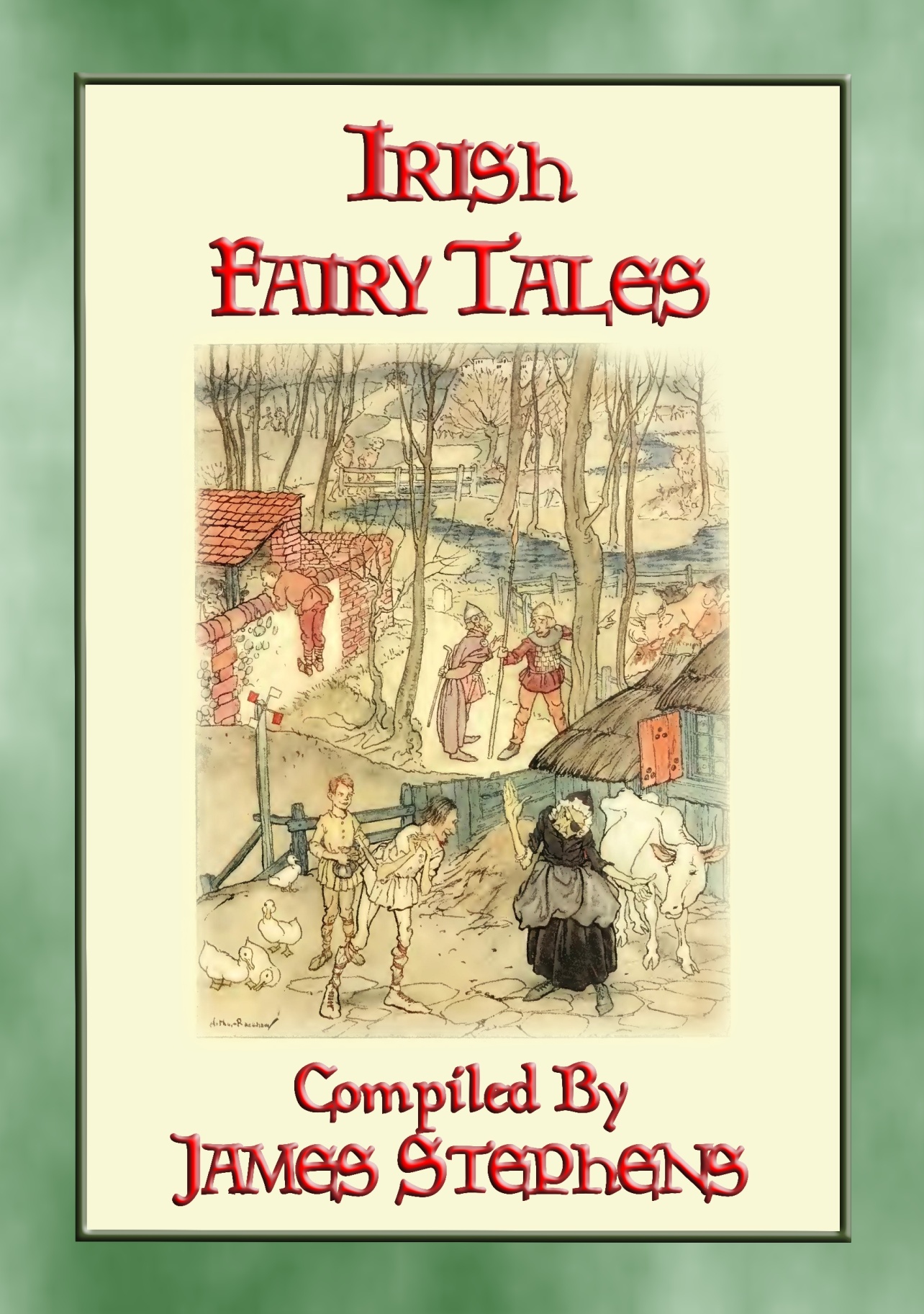 IRISH FAIRY TALES - 10 Illustrated Celtic Children's Stories
On Sale
Pay what you want:
(minimum $2.49)
James Stephens has selected 10 classic Irish fairy tales and represented them in this volume for children. In addition he has added authenticity to the book by having the late great Arthur Rackham, one of the greatest illustrators of all time, illustrate them. The 15 colour plates and 19 pen and ink drawings by Rackham, in the classic style,  definitely give added life to these classic Celtic tales.
Herein you will finds the stories of:
The Story Of Tuan Mac Cairill,
The Boyhood Of Fionn,
The Birth Of Bran,
Oisin's Mother,
The Wooing Of Becfola,
The Little Brawl At Allen,
The Carl Of The Drab Coat,
The Enchanted Cave Of Cesh Corran,
Becuma Of The White Skin, and
Mongan's Frenzy
These tales not only preserve a cultural history, but are also richly entertaining, especially to young minds especially as Celtic folklore overflows with vivid stories that fire the imagination.  In the words of Joseph Jacobs, a contemporary of Stephens, "The Celts went forth to battle, but they always fell. Yet the captive Celt has enslaved his captor in the realm of imagination."
So, we invite you to curl up with this unique sliver of Celtic Fairy culture, not seen in print for almost a century, and immerse yourself in the tales and fables of yesteryear.
10% of the profit from the sale of this book will be donated to charities by the Publisher.