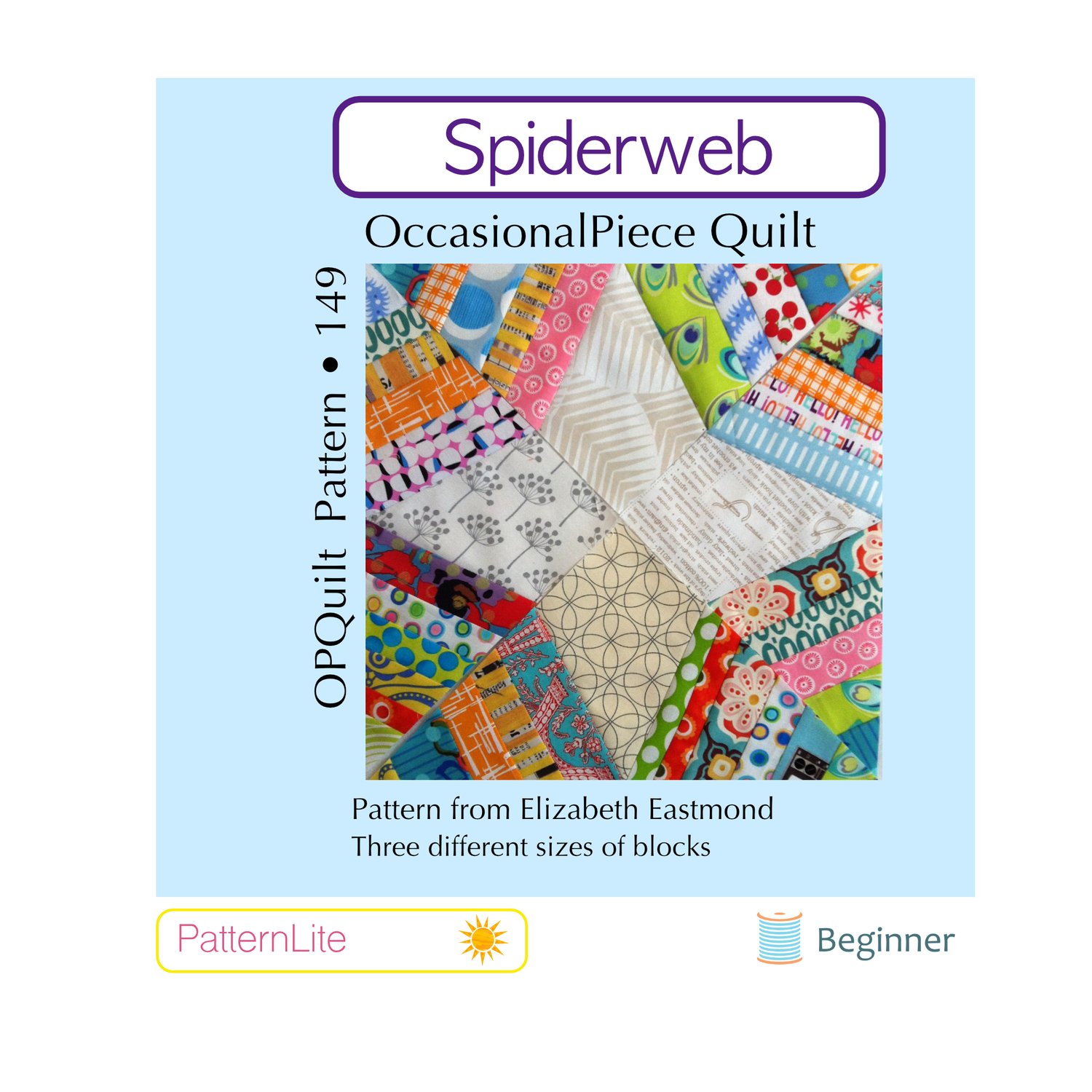 Spiderweb Block in 3 sizes
$0.00
Another in a series of patterns for PatternLite, the SpiderWeb pattern has full-sized templates for three different blocks, multiple color illustrations, ideas for completion and tips and tricks for sewing.  This pattern is geared for a skill level for beginner. 

I have chosen to make this a free pattern until the end of October 2022, where it will revert to a very cheap PatternLite pattern.

The SpiderWeb block is a great one for using up long, skinny scraps, making them into an interesting design.  The second image is a quilt by Cindy Wiens and the Mid-Century Modern Bee, but her border treatment is clever and interesting, an idea for you to try.

Thanks for downloading an OPQuilt pattern!

:) Elizabeth

There is a maximum of 4 downloads: please download to a computer or tablet device, rather than to a mobile phone. NOTE: If you have already downloaded a pattern, please return to your email for further access.