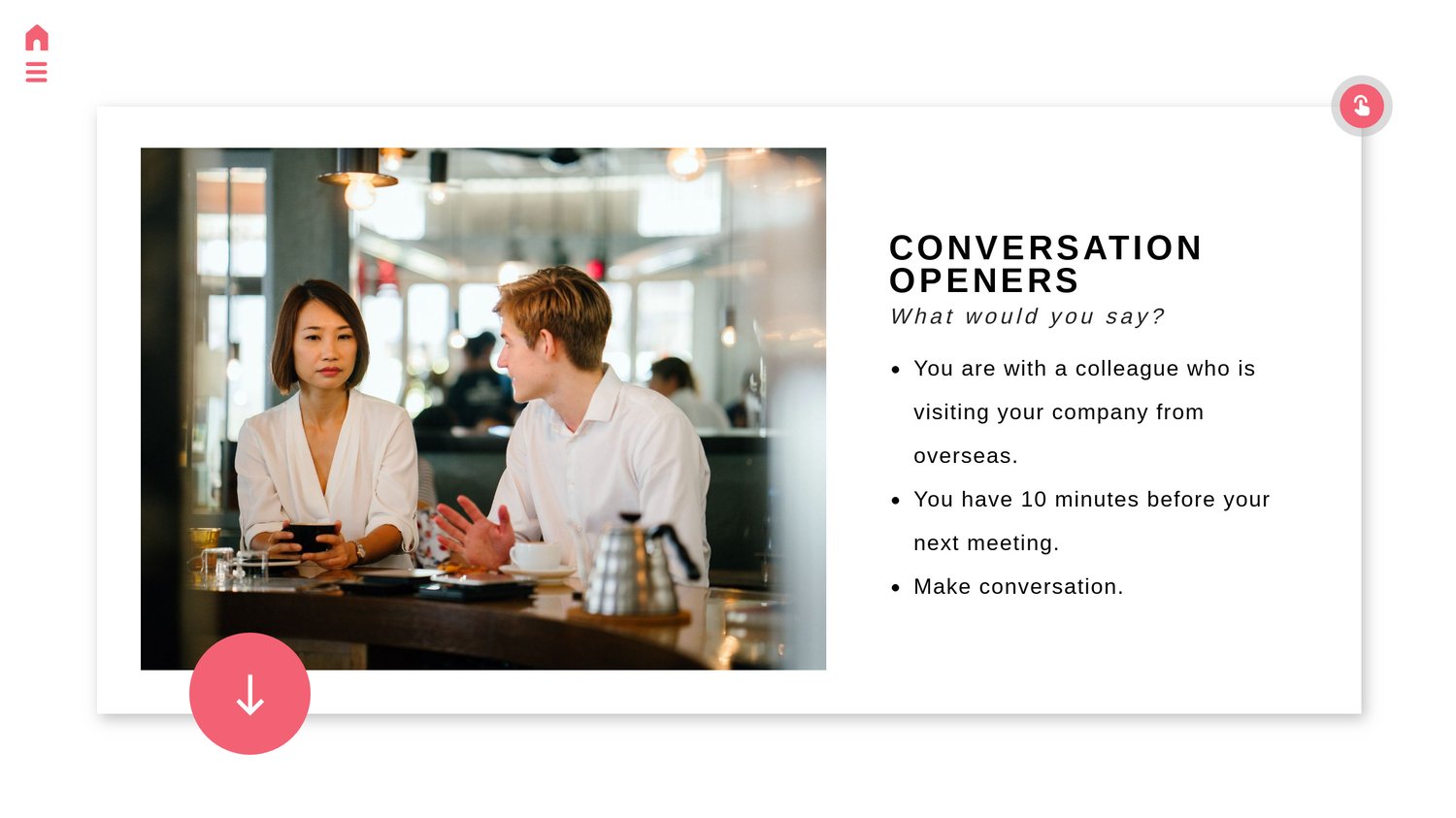 Business English - Making Conversation
On Sale
In this lesson, students will share their experiences of entertaining clients and making conversation. They will examine some cultural norms for social etiquette and get some tips for ways to open conversation and how to be a good conversationalist. They will role play some simple social situations and practice making conversation with colleagues from another country.
Aims:
To enable students to make social conversations with business colleagues.
To enable students to create open questions that encourage more conversation.
Time:
90 mins +
Level:
B2 +
Materials:
Presentation: (Demonstration copy)
Role cards 1 - 6: See text
Audio file (Zip mp3)
Printable PDF version of presentation