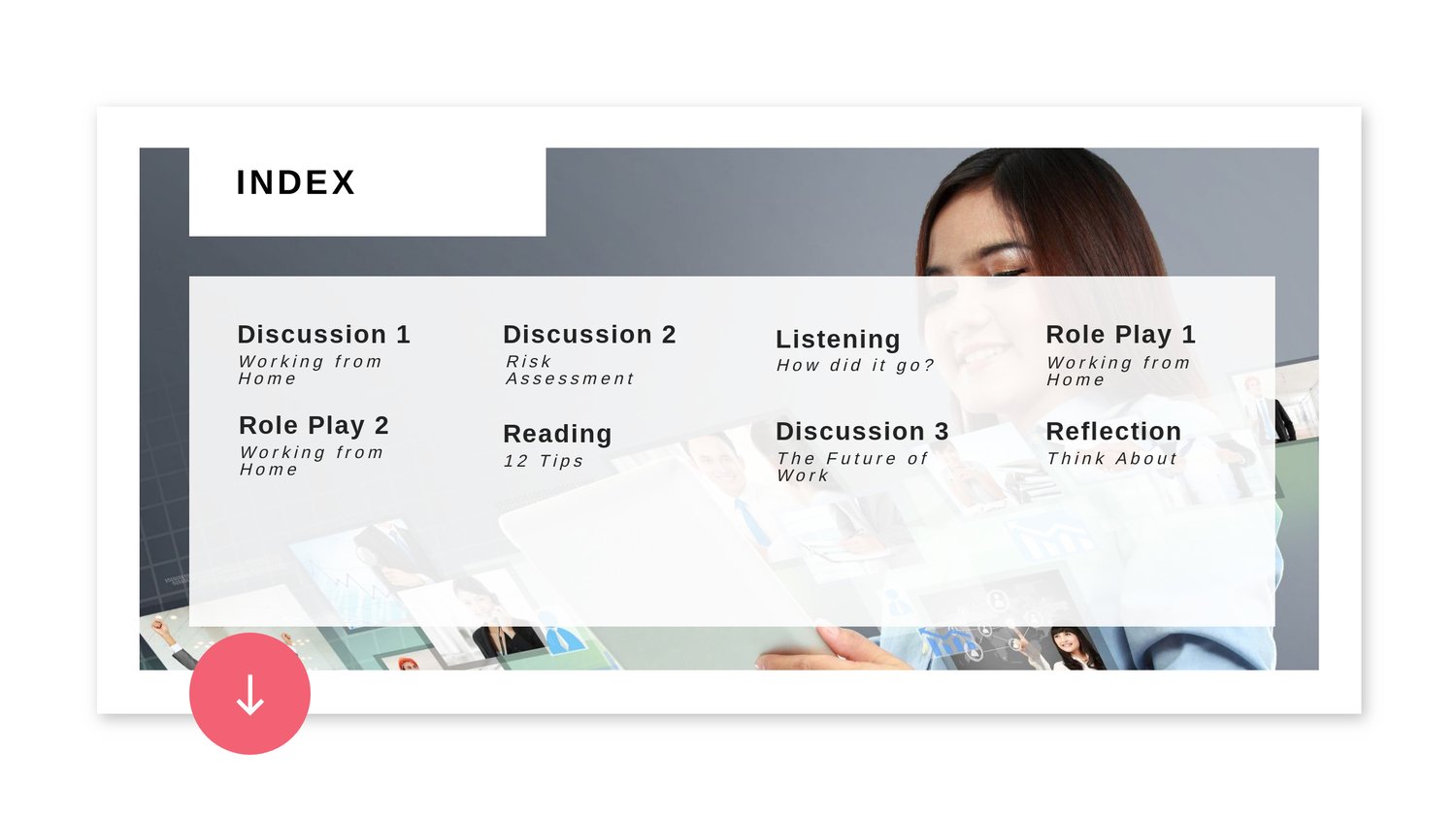 Business English - Remote Management
On Sale
In this lesson, students discuss some of the issues related to home working and managing remote teams. They listen to 3 managers talking about what happened when their companies introduced remote working and they read a list of tips for managing remote teams. The lesson ends with a discussion of the future of work and how the workplace will change over the next 10 years.
Aims:
To enable students to discuss issues around home working.
To enable students to develop their listening and speaking skills.
To raise awareness of the differences between 1st and 2nd conditional.
Time: 60 mins +Level: B1 - B2 +Materials: