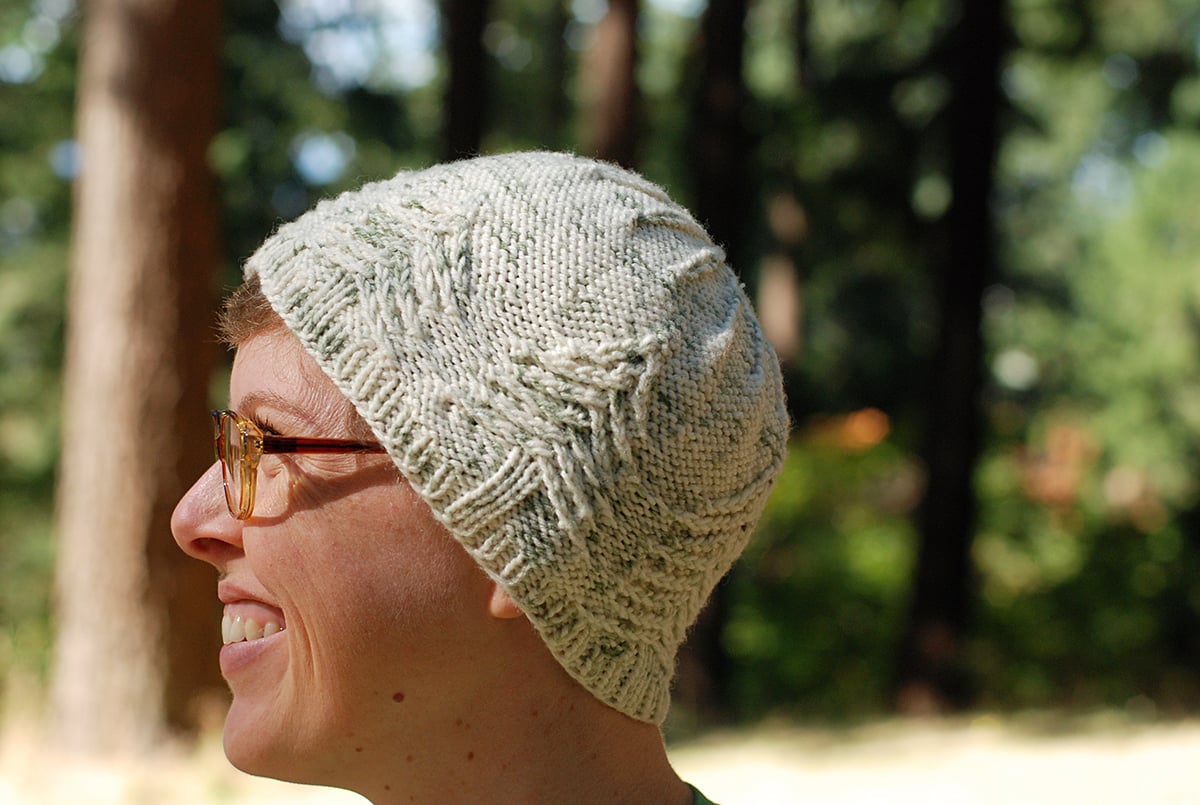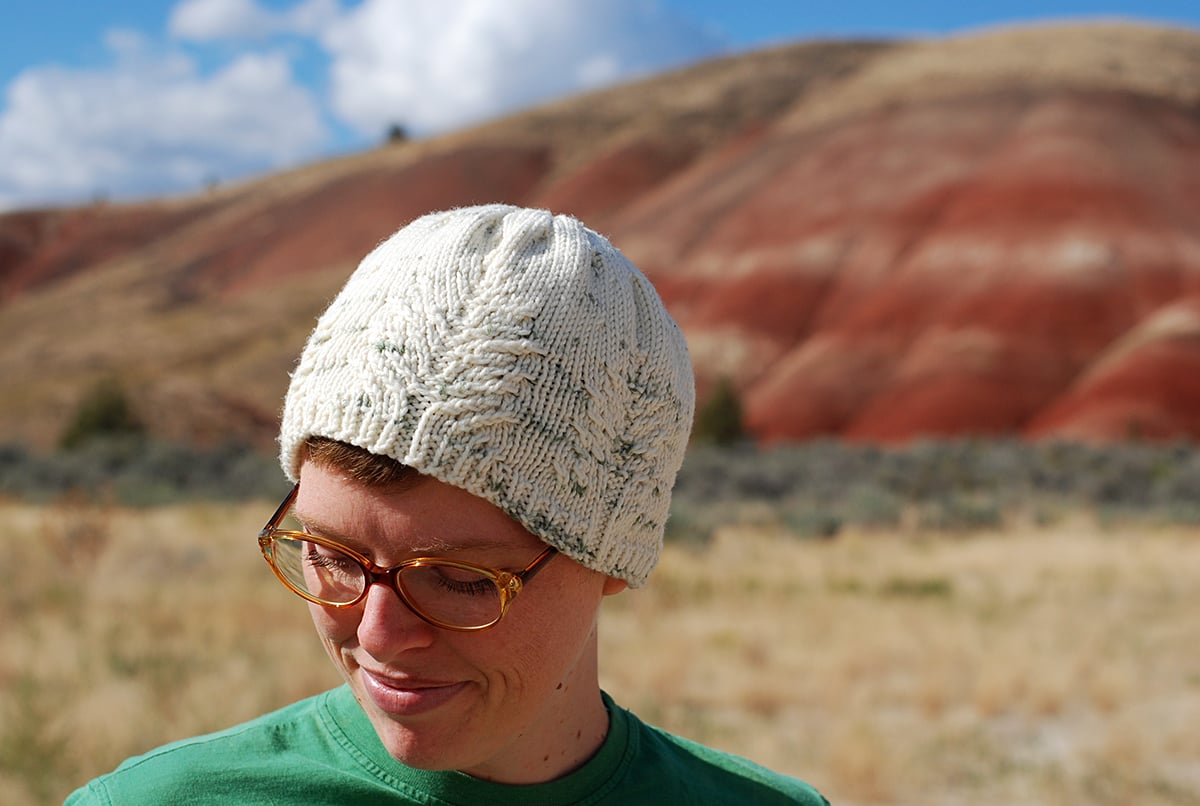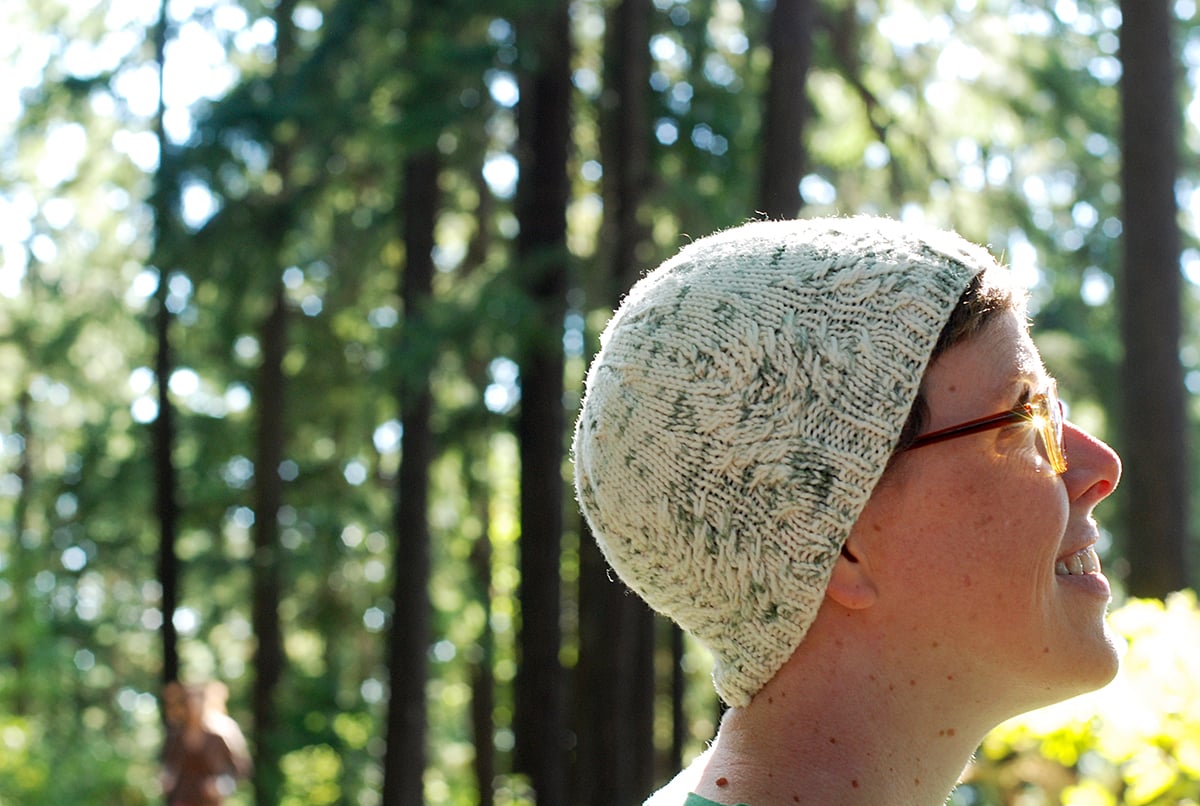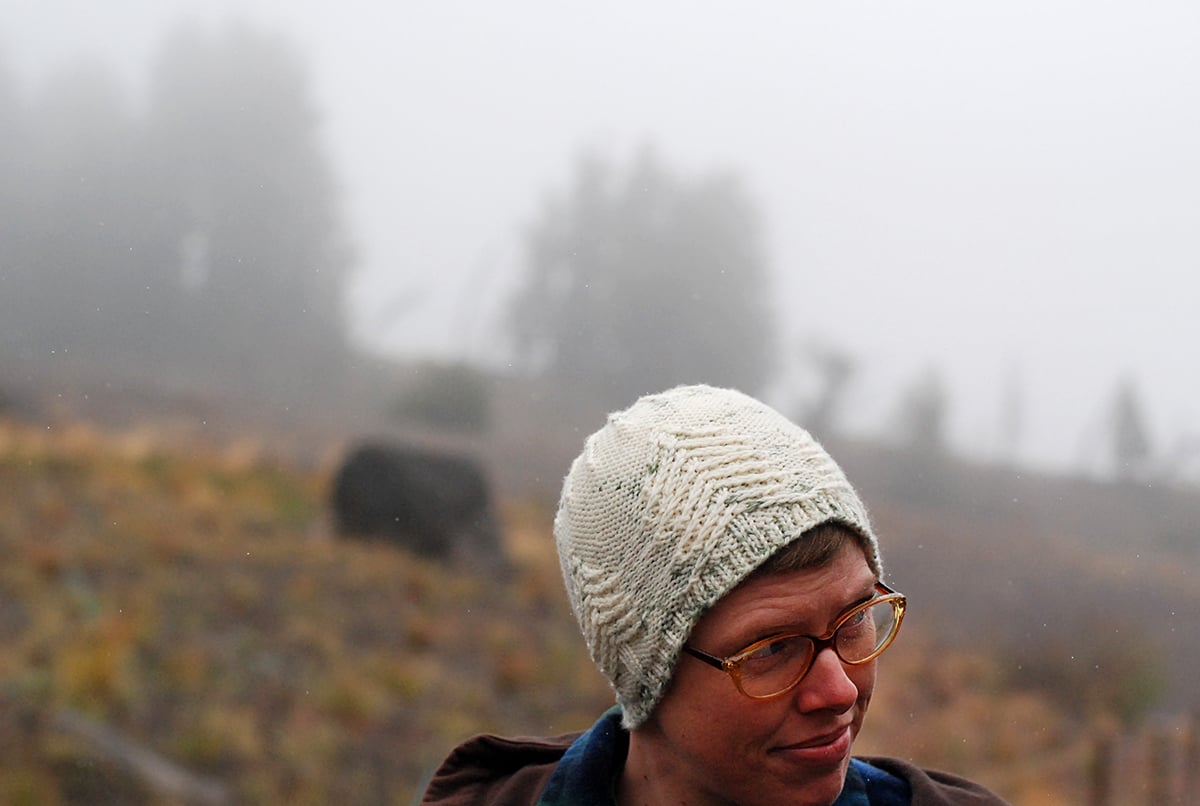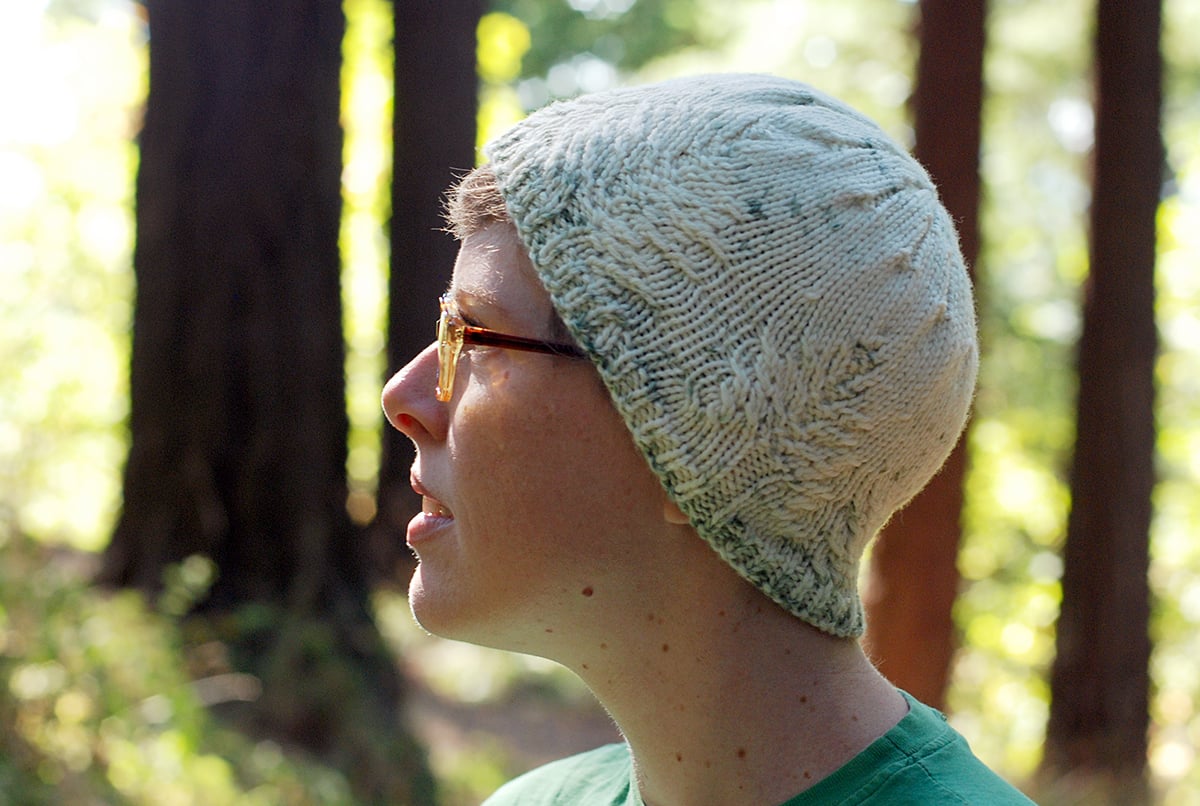 Siskiyou
On Sale
Preview
a hat inspired by the snow-covered Douglas Fir trees of Oregon
reversible — trees on one side, more abstract, leaf-ish design on the other side
four sizes, ranging from big kid/teen/small adult up to large adult
height is easily adjustable if you want it taller
trees pattern is fully charted and written
trees are made with twisted stitches (mini-cables)
You need
approx 140{145, 150, 155} yards / 128{133, 137, 142} meters worsted weight yarn for small{medium, large, extra large} sizes
-- small & extra large samples are Knitted Wit Targhee Shimmer Worsted (80% superwash Targhee wool, 20% silk) - 134 & 153 yards / 123 & 140 meters used, out of 240 yards / 220 meters in the skein (Snowy Cedar)
-- medium is Knitted Wit Worsted Super Wash Merino - 138 yards / 126 meters used, out of 200 yards / 183 meters in the skein (Snowy Cedar)
size US 7 (4.5mm) needles, or size to get gauge of 20 sts and 28 rows per 4 inches / 10 cm, in reverse stockinette
Modification options:
You can use a lighter yarn weight / tighter gauge to make a smaller hat for a small kid, toddler, or baby.
You can easily add height to make a longer/slouchy style hat (notes included in pattern).
There is an "anti-purl-all" modification given, so that you can knit all instead of purl all for the plain section above the trees.
If you work the twisted stitches differently, the trees will look the same, but the reverse side will look different — the pattern includes notes and photos so you can choose this method if you like it better.