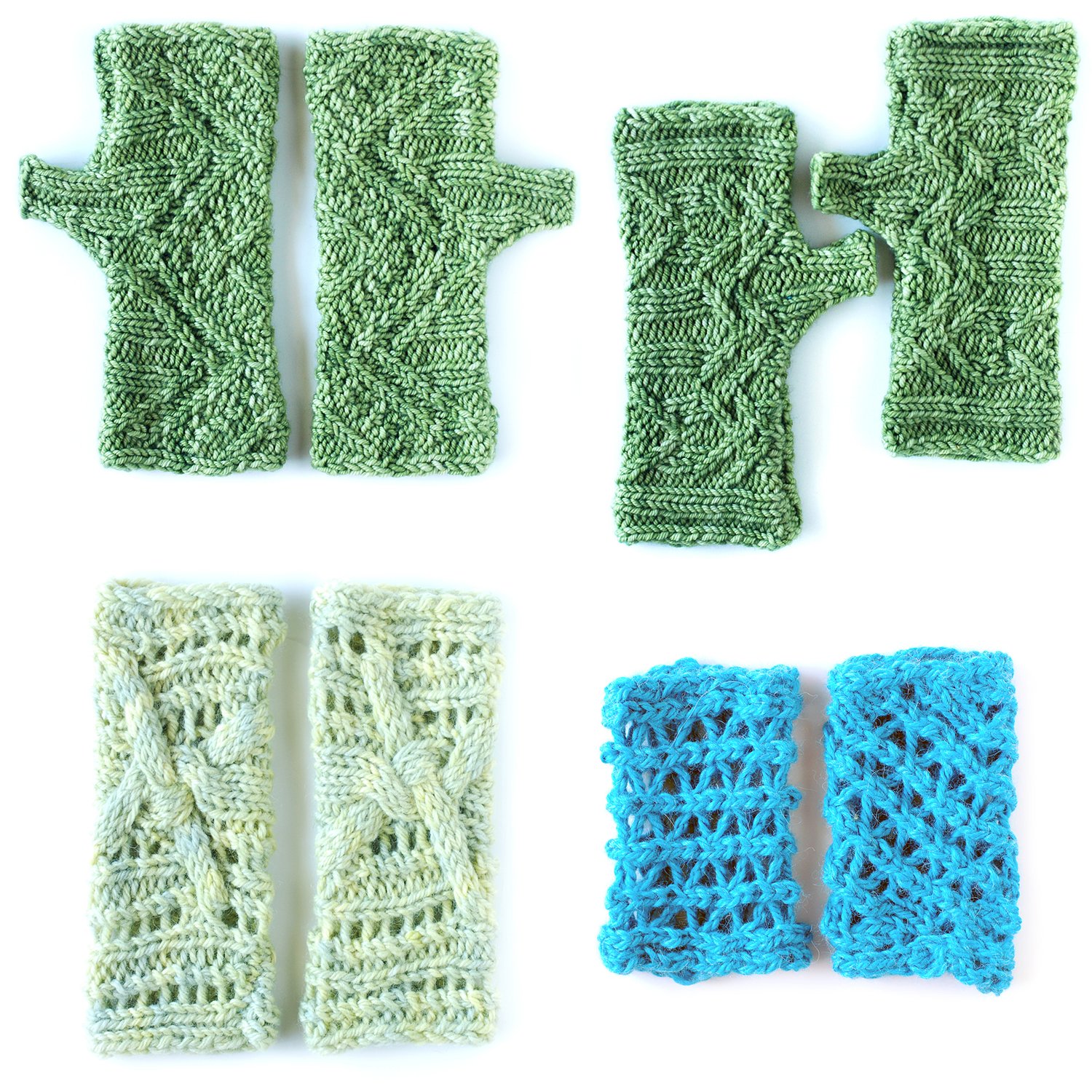 Adventure Knitting 3: A Trip to the Zoo
On Sale
Pay what you want:
(minimum $12.00)
Preview
choose between 5 different knit items and 31 different stitch pattern options!
make hats (smooth or pointed), fingerless mitts, and cowls (standard or rounded)
use any yarn weight for any item
all items are custom sized as you like
use any base stitch pattern with any item (aka "habitats" - 5 options)
add motif stitch patterns as you like (aka "animals" - 5 per habitat)
all stitch patterns are both written and charted
items are all worked flat
close items any way you want, including with buttons
pdf includes a complete ebook plus a DIY foldable, bindable, covered print book
make your own 120 page bound book (from 15 printed pages)
written book making tutorials are included in pdf
Take an imaginary trip to an extra special zoo and knit accessories based on what you see there, starting by choosing between 5 different items to make, in any weight yarn. Then you'll pick which habitat you want to explore (that's your base stitch pattern — there are 5 choices), and which animals to visit there (each animal is a motif stitch pattern — there are 5 per habitat).
This book full of knitting options will make cowls, hats, and mitts, all in custom sizes, any weight yarn, with extra details beyond the stitch patterns (like, your piece can be worked diagonally if you want; it can be joined with buttons; there are extra embellishment options…). All items are worked flat, hats and rounded cowls are shaped with short rows, standard cowls and mitts have no short rows.
The pdf includes a complete ebook plus a DIY foldable, bindable, covered print book! The optional print book will take 15 printed pages (plus 1 more for the cover if you want it), making a 120 page book.
There are written book-making tutorials included in the pdf; there is
also a video
from the first Adventure Knitting book with a full tutorial for folding and binding the book; that book had fewer pages, but it's made using the same techniques.
Notes about materials and skills:
all items work in any weight yarn, but you'll have more usable stitch pattern options in lighter weights
yardage needed will depend on your weight, item, and size — hats and mitts usually don't need more than 1 skein; cowls may need 2-4 skeins depending on size, etc
for most items, your yarn's recommended needle size/gauge should be good, but if you're making a cowl that you want to be extra loose/drapey, use a needle a couple sizes larger than the recommended size
all items are worked flat
some items and pattern options are more complex than others, so difficulty ranges adventurous beginner to experienced intermediate — you'll be able to look at an option and see if it seems doable, choosing the options that look best to you
check out techniques tutorials for help with stitches, etc (direct links to the left below the photos)