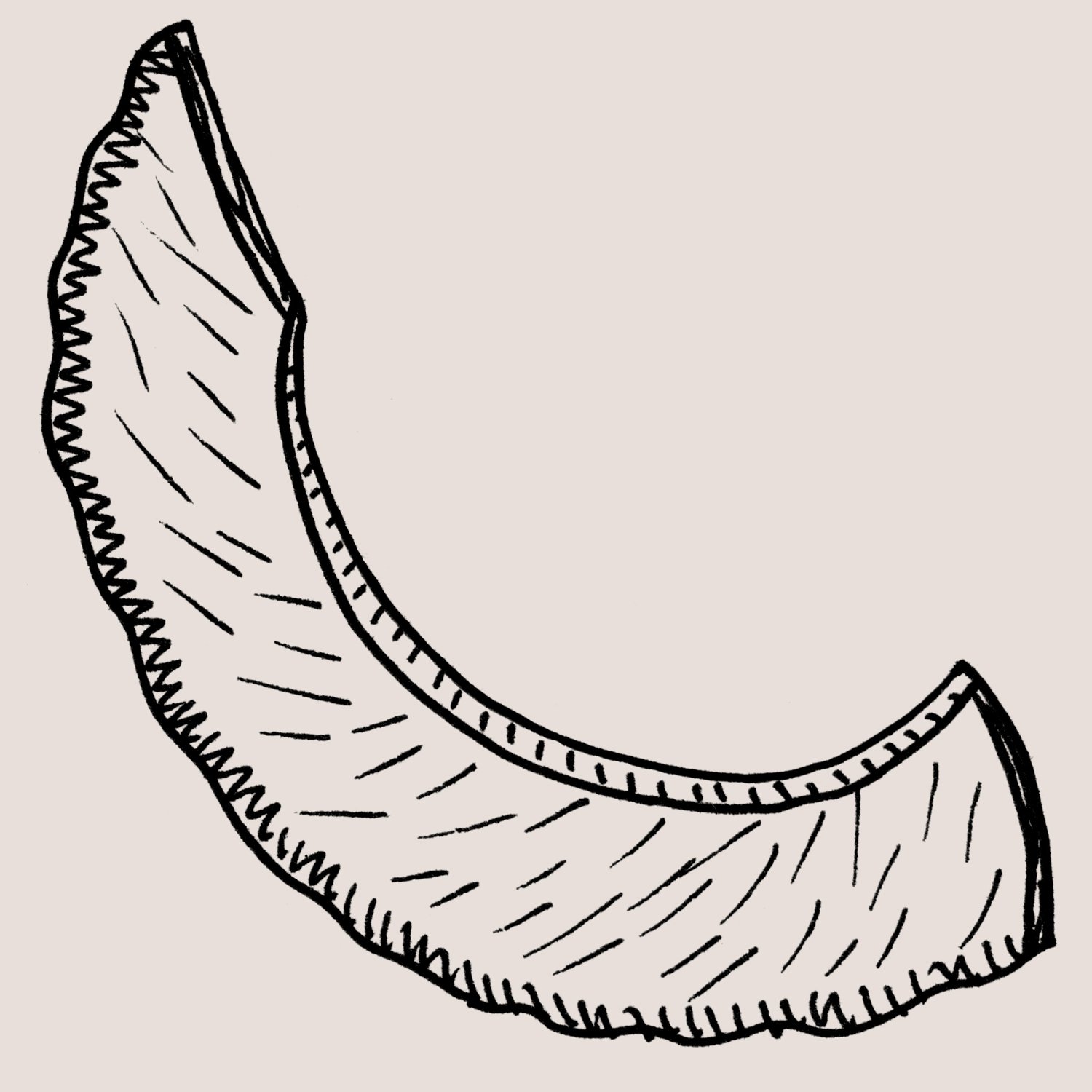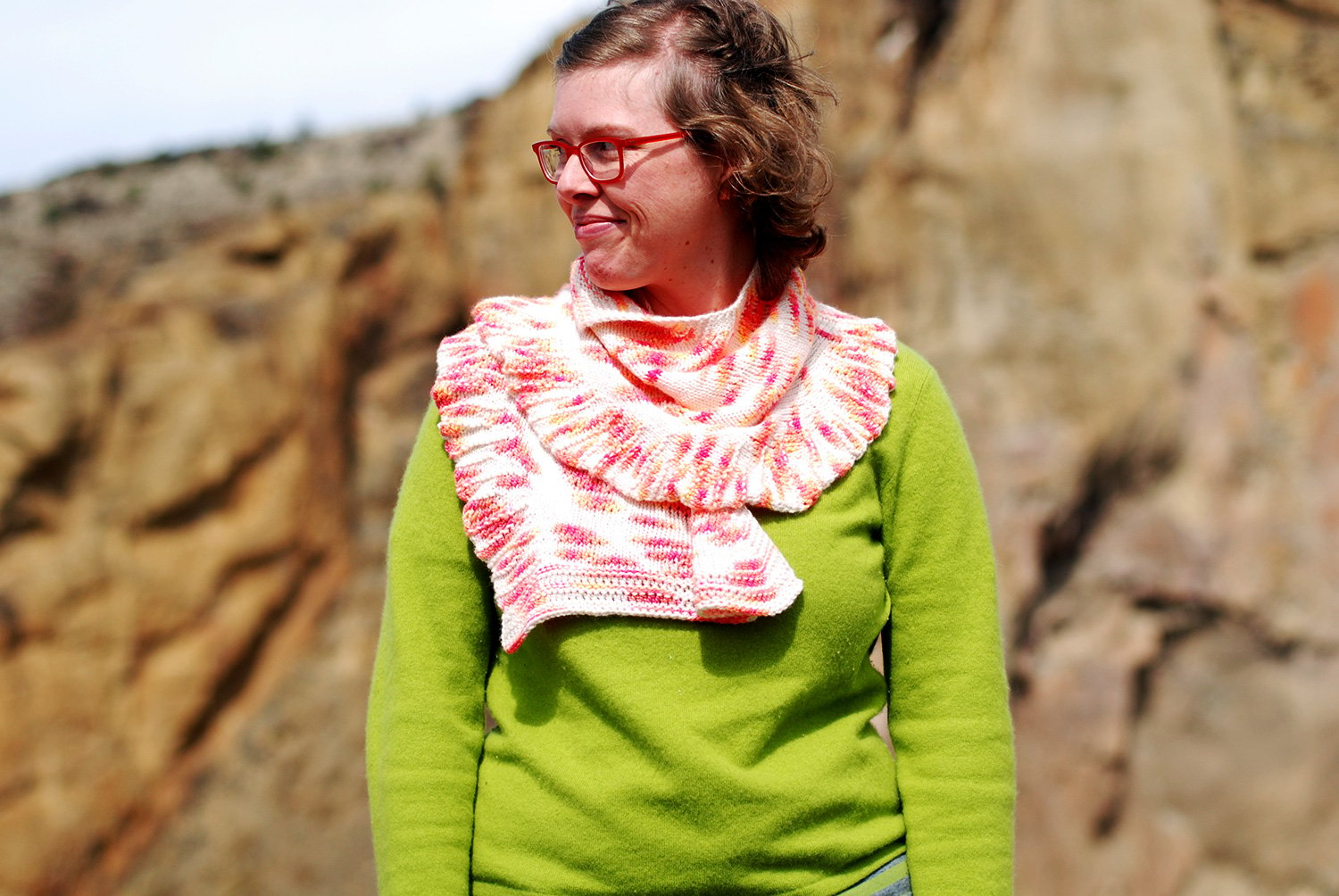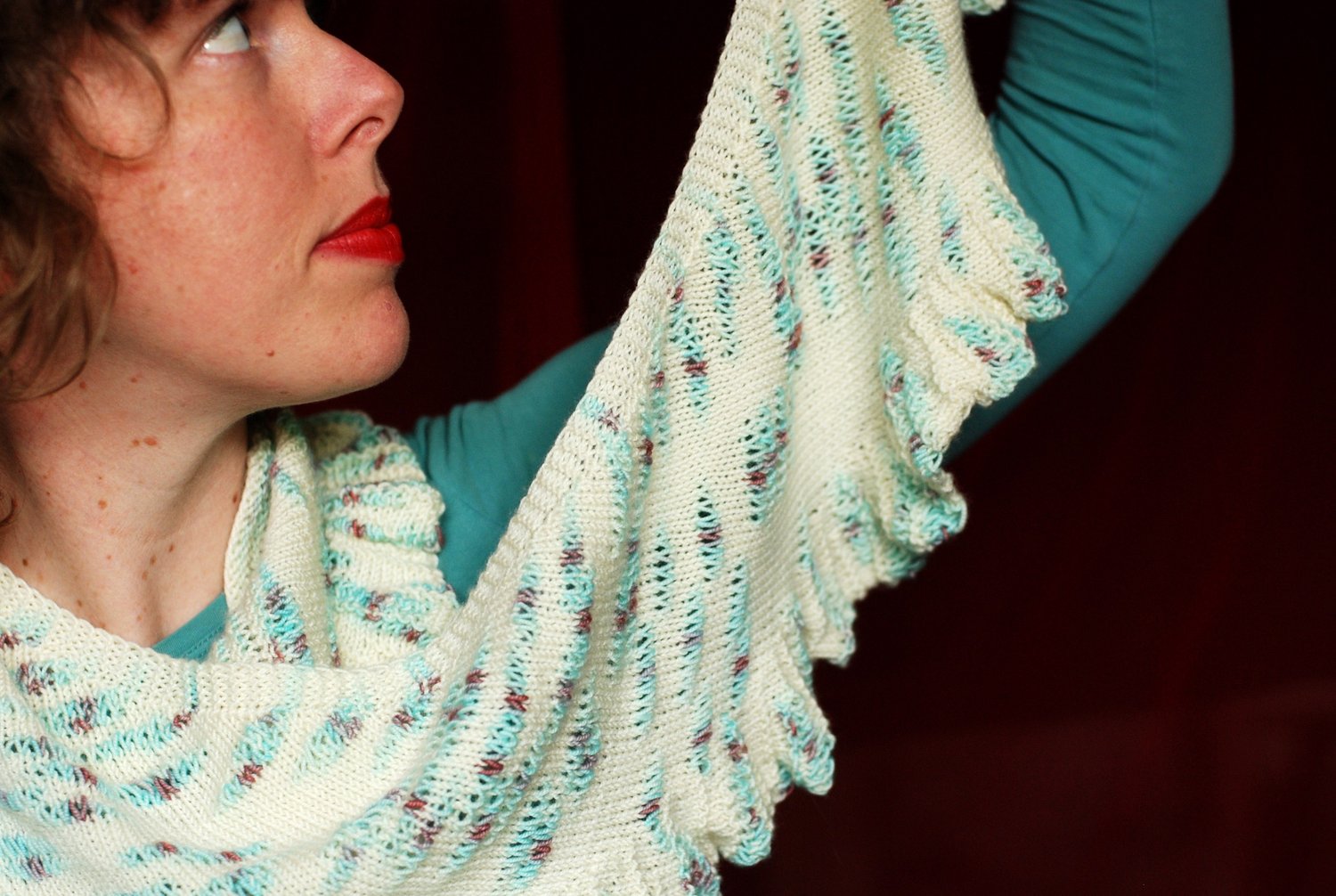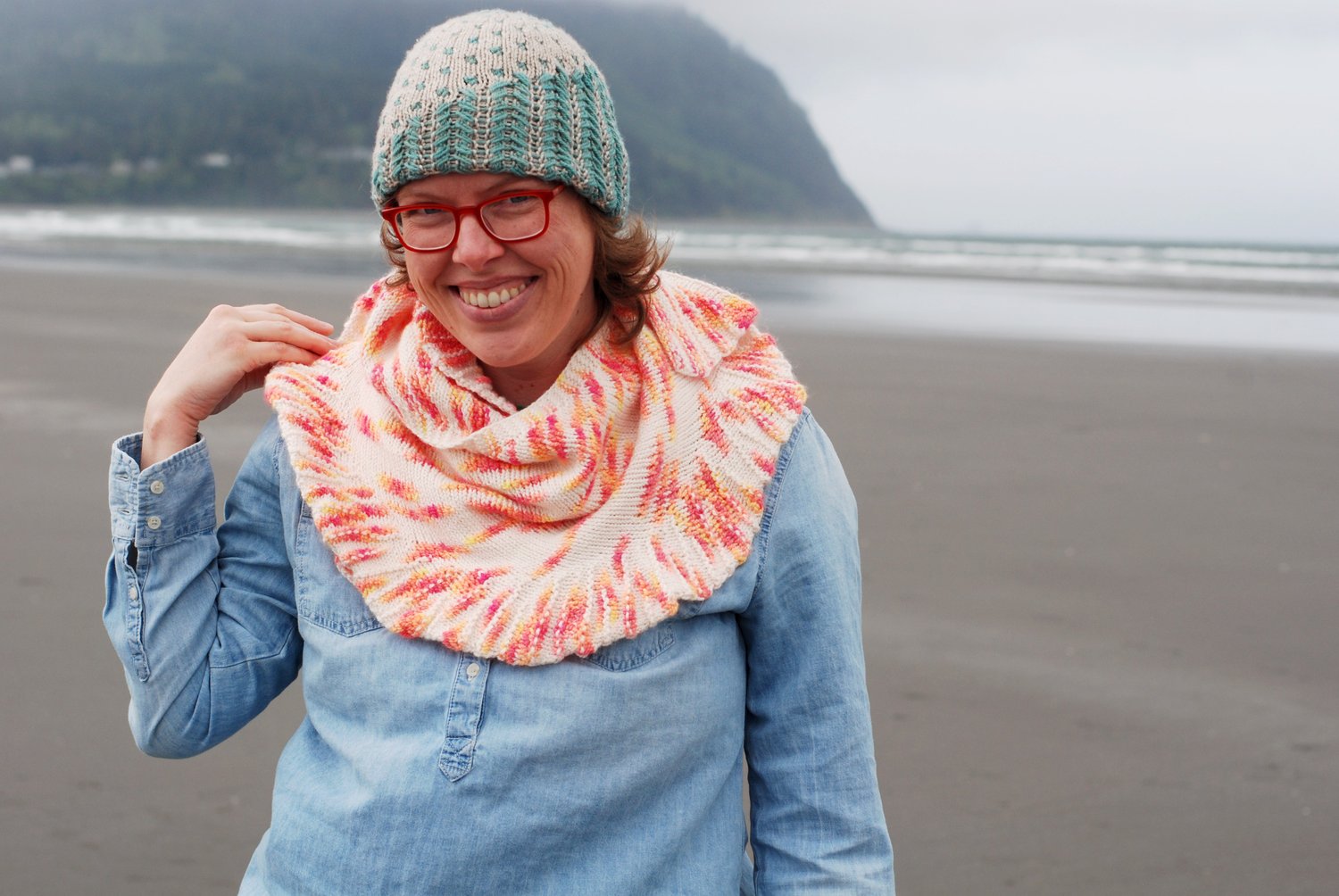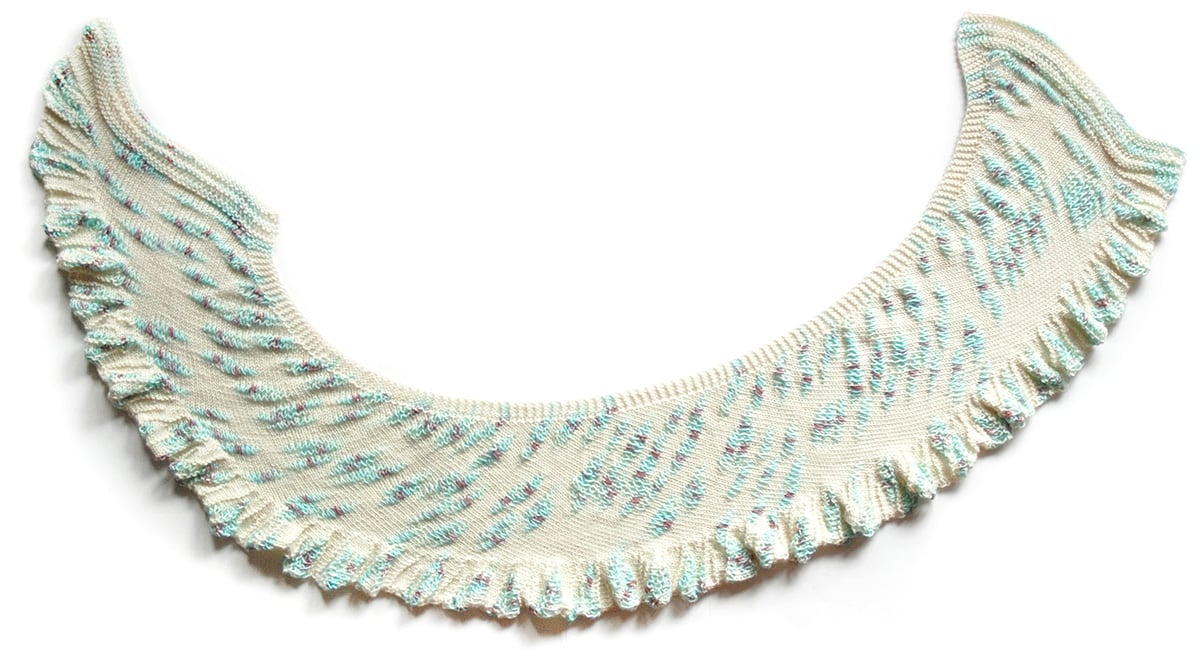 Flit
On Sale
Flit involves a fun stitch pattern that's based on when your variegated yarn color changes. This pattern is written for two different weight/gauge options, with notes for using any other weight/gauge. Use any yarn you want as long as the colorway will work!
You Need
1–2 skeins of variegated yarn (see yarn notes for colorway requirements), or more for a longer length, fingering weight or DK weight to match the samples, or any weight

small sample used 1 skein of Blue Moon Fiber Arts® Socks that Rock® lightweight fingering weight yarn in a club-exclusive Tipsy Clan colorway (use any Tipsy colorway) 405 yards / 370 meters
large sample used 2 skeins of Blue Moon Fiber Arts® La Luna DK yarn in the Delilah Dixie Tipsy colorway, 440 yards / 402 meters total

Needles sized to get gauge or match yarn, for knitting flat; small sample used size US 2 (2.75mm); large sample used size US 5 (3.75mm)
Gauge
Fingering weight sample gauge is 26 stitches per 4 inches; DK weight sample gauge is 19 stitches per 4 inches; both in stockinette stitch. Exact gauge is not important, as fit isn't an issue with this accessory.
This piece can be made in different sizes and/or with different yarn weights, by changing the cast-on number and stopping whenever you like the length. If you use a different weight, your gauge should be a good standard gauge for that yarn, not loose.
Yarn
The stitch pattern is completely dependent on the colorway of your yarn—you must use a variegated yarn with one color selected as the "contrasting color" which is dyed on no more than a fourth of the yarn. The contrasting color is best in segments of around 5–12 inches / 12–30 cm long, with longer segments of the "main color" between the contrasting segments.
The main color can be one solid color, like the white in the sample pieces, or it can be made up of more than one color, but the color designated as the contrasting color should pop off the yarn and be clearly contrasting with the main color(s). For example, a 3-color variegated yarn with shades of blue and green labeled as the main color, and a bright yellow labeled as the contrasting color should work out nicely, as the yellow will pop off the blue/green.