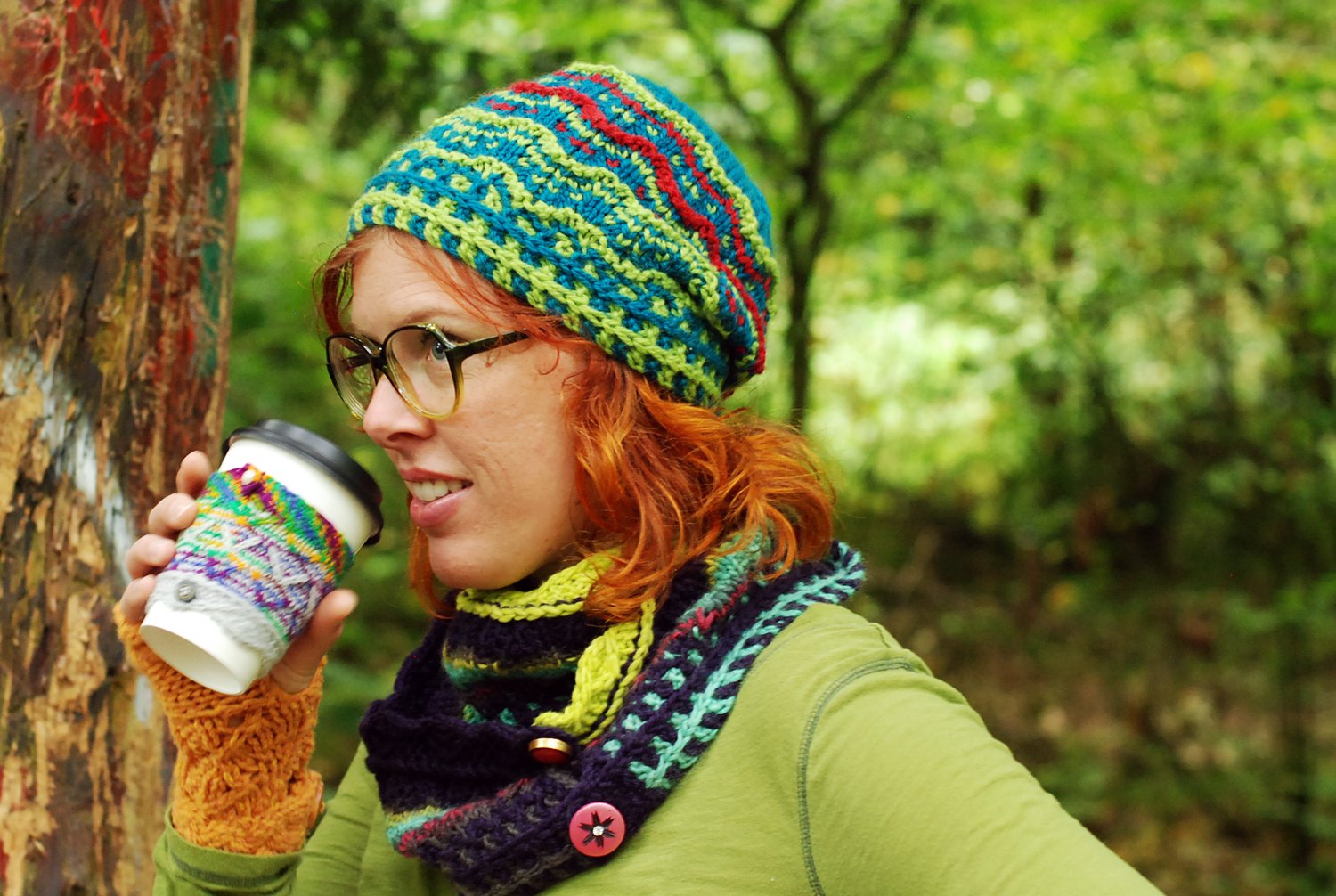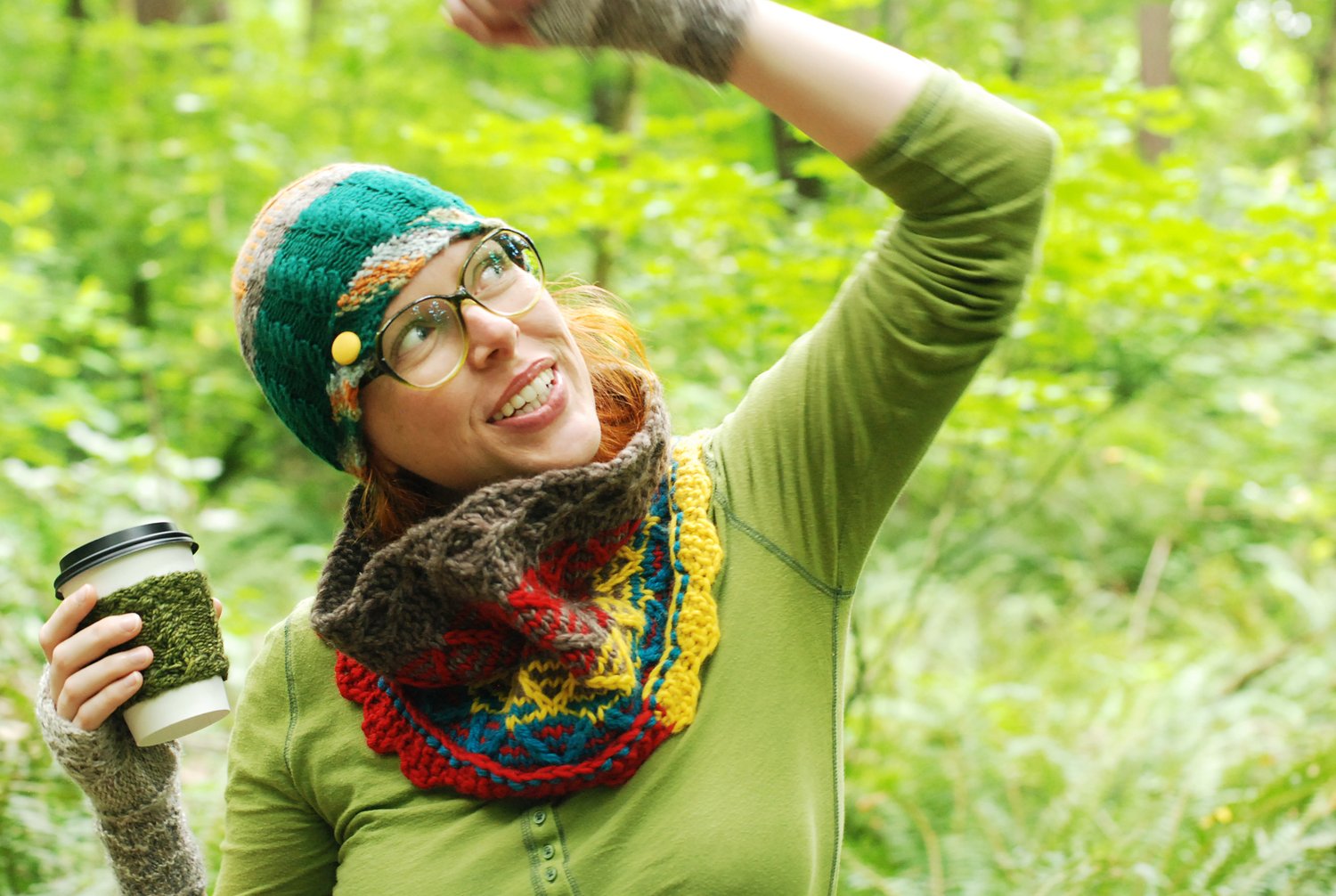 Adventure Knitting 1: A Day in the Woods
On Sale
$12.00
Pay what you want:
(minimum $12.00)
Preview
choose between 4 different knit items and 20 different stitch pattern options!
make hats, fingerless mitts, cowls, and coffee cup sleeves
use any yarn weight, one or more colors
all items are custom fit, worked modularly with short rows
mix and match the stitch patterns as you like
all items are 3 sections, in one piece with no picked up stitches
all 20 stitch patterns are both written and charted
pdf includes a complete ebook plus a DIY foldable, bindable, covered print book
make your own 64 or 80 page book (charts are on their own optional pages)
written book-making tutorials are included in pdf
Choose each element of your day in the woods knitting adventure, starting with which path to take (that's which item you'll knit). Choose which tree to climb (each is a stitch pattern); then pick where you'll go exploring next - the river, the camp, go for a hike, or swing from a vine? All of your choices will result in different designs, along with your pick of yarn(s), size, etc. All the choices are yours to make!
This book full of knitting options will make cowls, hats, mitts, and coffee cup sleeves, all in custom sizes, any weight yarn, your choice of one or more colors. All items are worked in three sections of modular knitting, joined with short rows, no picked up stitches and little or no seaming (depending on your choices). Each section has three or four stitch patterns to choose from and many of those have multiple color options as well.
Notes about materials and skills:
for all item types, you'll need to knit in the round
depending on item choice, you can use a long circular for magic loop, and/or DPNs, and/or a short circular to knit your piece in the round
items range around 1-2 skeins of yarn (standard skein sizes; a large cowl may need 3 skeins) in any weight — some items work better in heavier weight ranges, others in lighter weights; those details are in the book, but all patterns are written for any gauge
you'll be working some basic short rows for the construction
most techniques will be your choice — your choices may result in cables, or twisted stitches, or stripes, or textures, etc