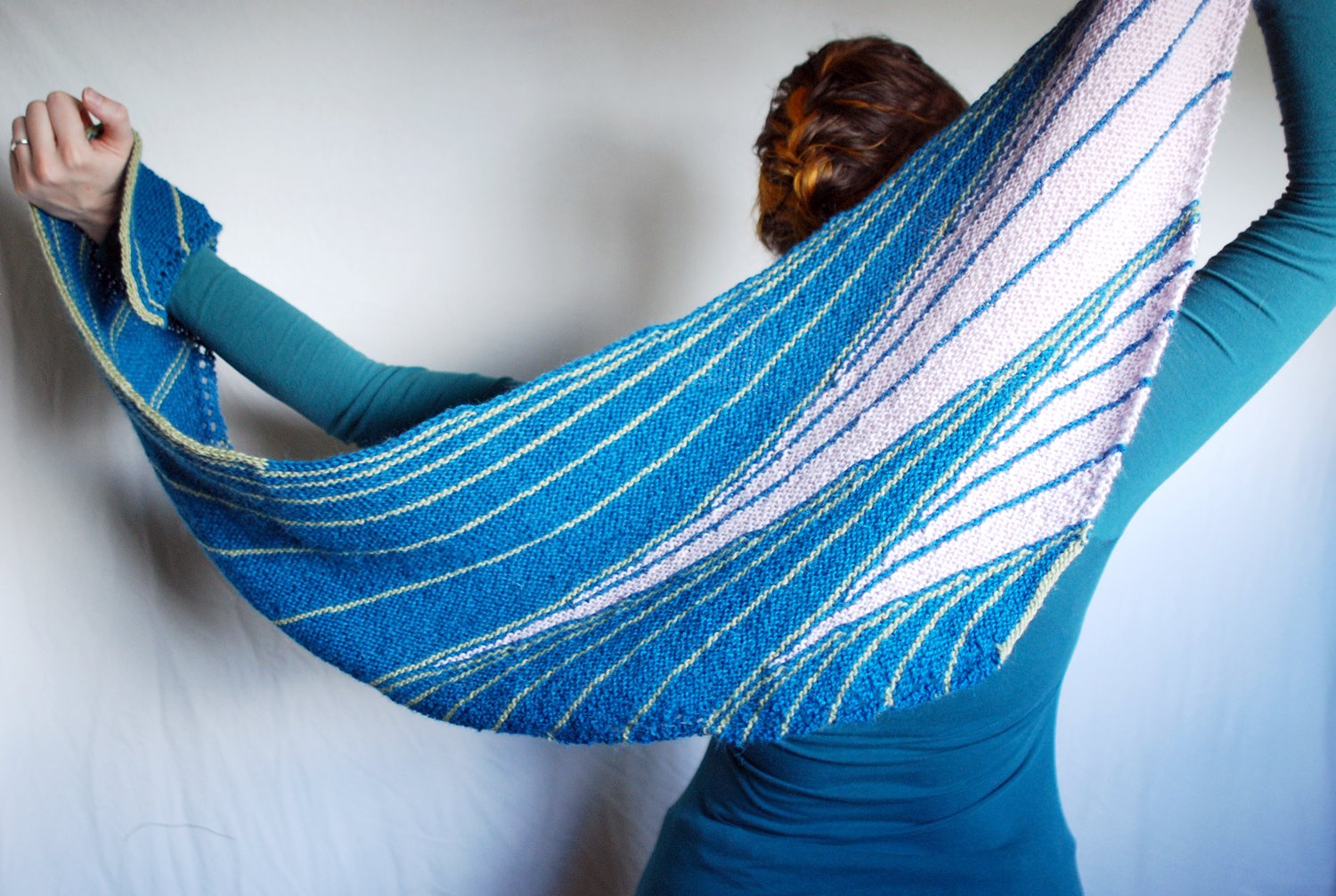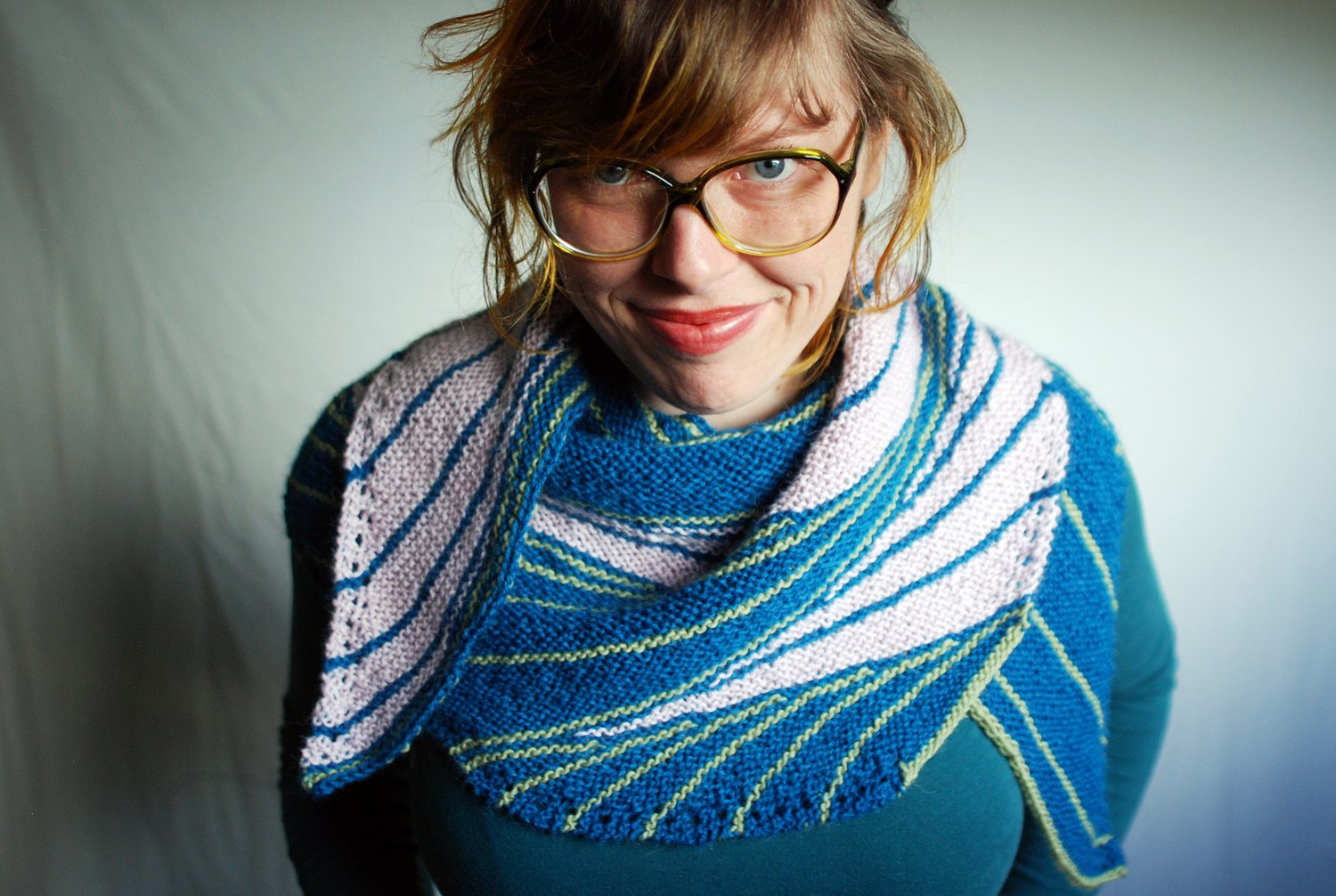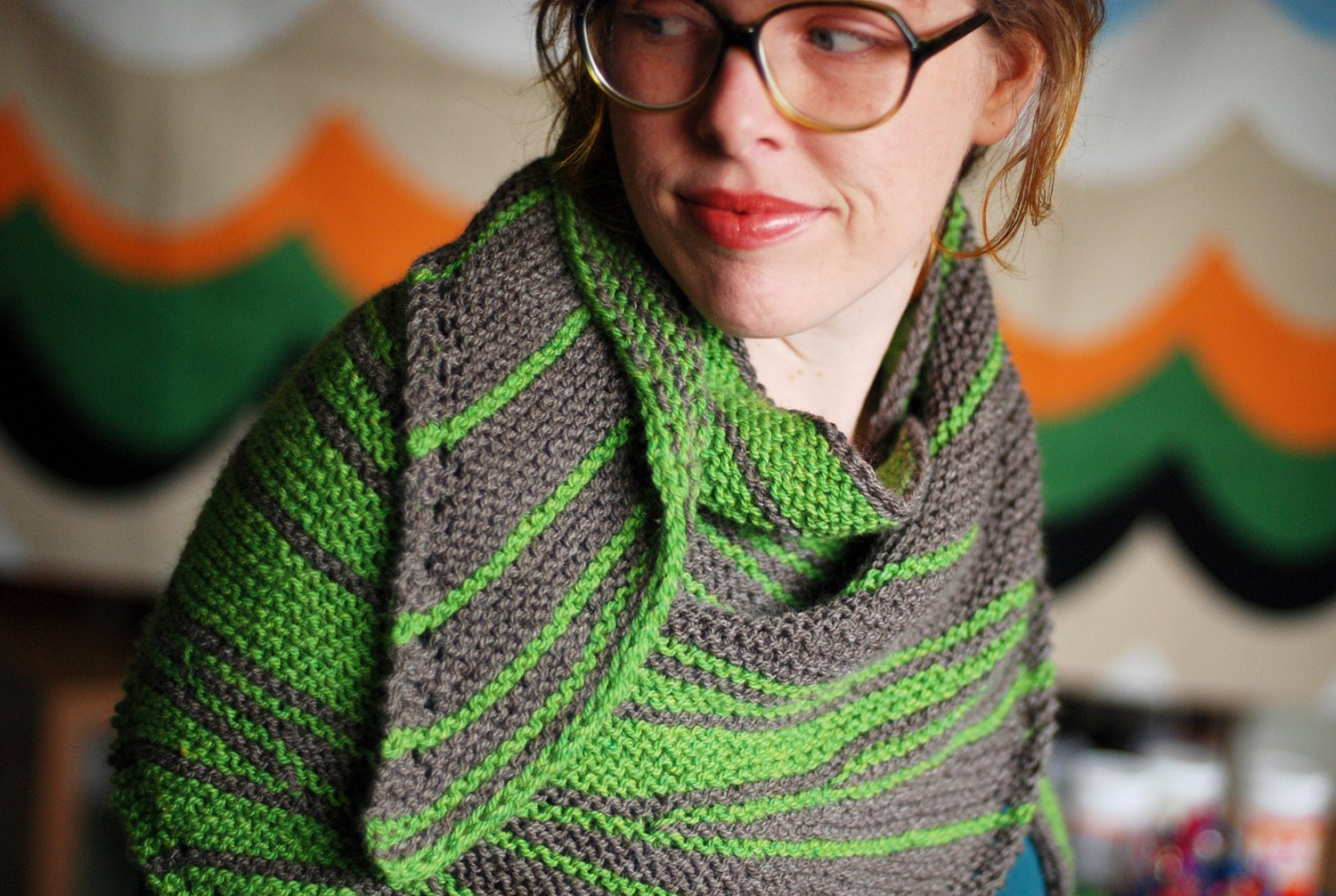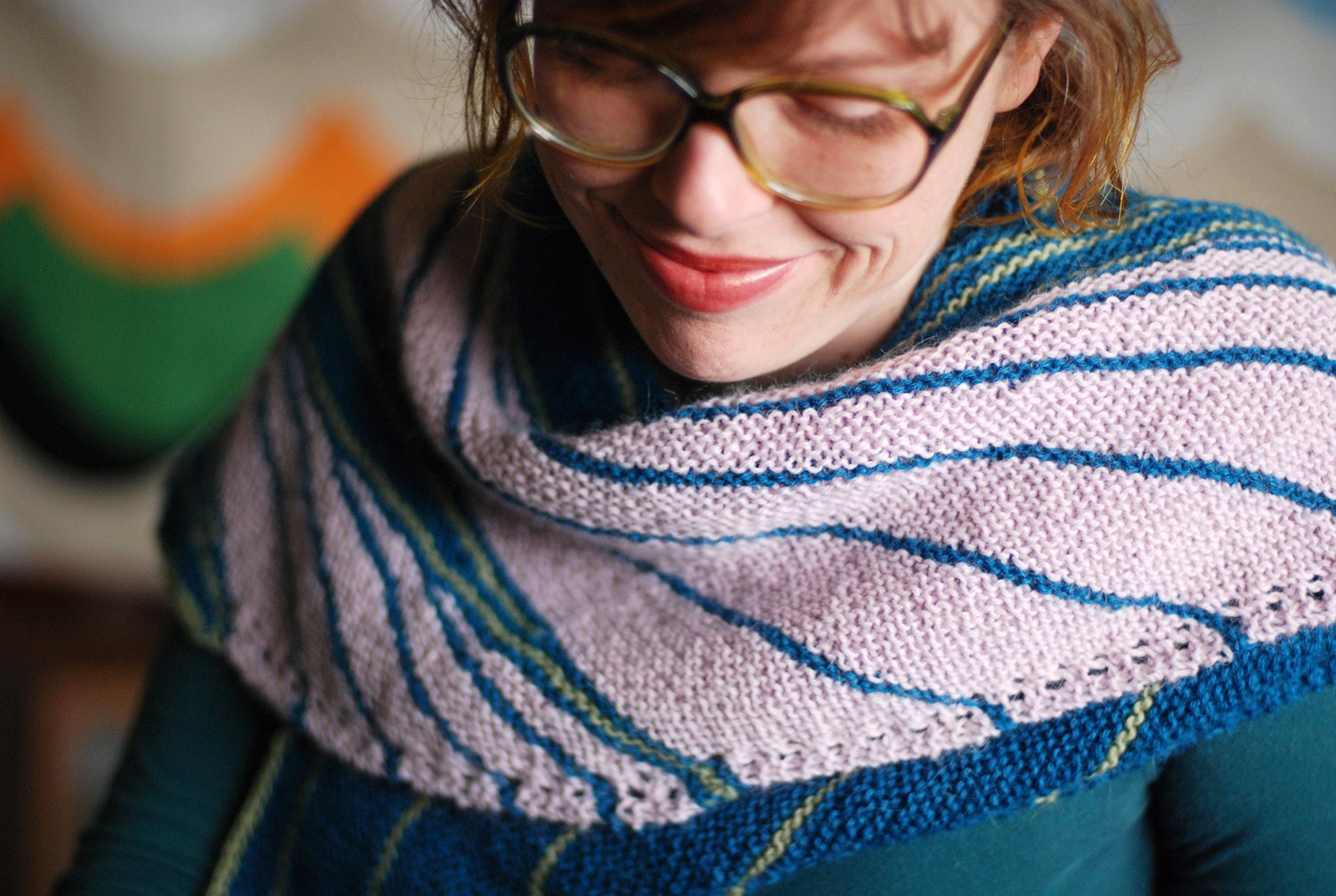 Robin
On Sale
Preview
stripy garter stitch shawl in either two or three colors, made in any gauge and any size
This is part of the
Short Stripes Trio
: each individual pattern is $6 or the set of all three is $12.
use any weight yarn you want
work as many sections as needed to reach your ideal size, or to use up all your yarn
yarn over increases along both sides
photo tutorials included for how to carry yarn, to avoid lots of ends to weave in
short rows in garter stitch means no working wraps together with stitches
easy knitting once you get going!
This pattern is for any weight yarn! Work at any gauge (no swatch necessary) to make any size shawl you want.
Made up of repeating sections, each section made up of repeating wedges, this shawl can be worked up as big as you want it, in any weight yarn, and the shape can vary from nearly symmetrical to very asymmetrical depending on when exactly you decide to stop knitting.
Work simple short rows with stripes in garter stitch, carrying both your yarns along as you go with some tricks which will prevent the need to weave in dozens of ends (you'll only break your yarn a couple times).
Make a shawl in 2 or 3 colors, and work until one of your yarns runs out, binding off at any point within a section to get the most shawl out of your yarns. Or choose to finish when it reaches your ideal size and/or shape - the choice is yours!
Detailed photo tutorials are included for the yarn carrying techniques, and instructions are included for working short rows, the stretchy bind-off, and how to use your colors and get your ideal shape, etc, plus modification options explained.
The samples shown are in DK weight and worsted weight, but you can use any weight to make this shawl, from lace to bulky!
You Need
your choice of yarn in any weight, in 2 or 3 colors - estimates are vague because sizes can vary greatly (see gauge, sizing, and colors notes)
-- bulky: 200-500 yards / 180-450 meters total
-- worsted: 300-600 yards / 275-550 meters total
-- sport: 400-900 yards / 350-800 meters total
-- fingering: 500-1200 yards / 450-1100 meters total
needles sized to match yarn
-- a long circular (32 inches / 80 cm or longer)