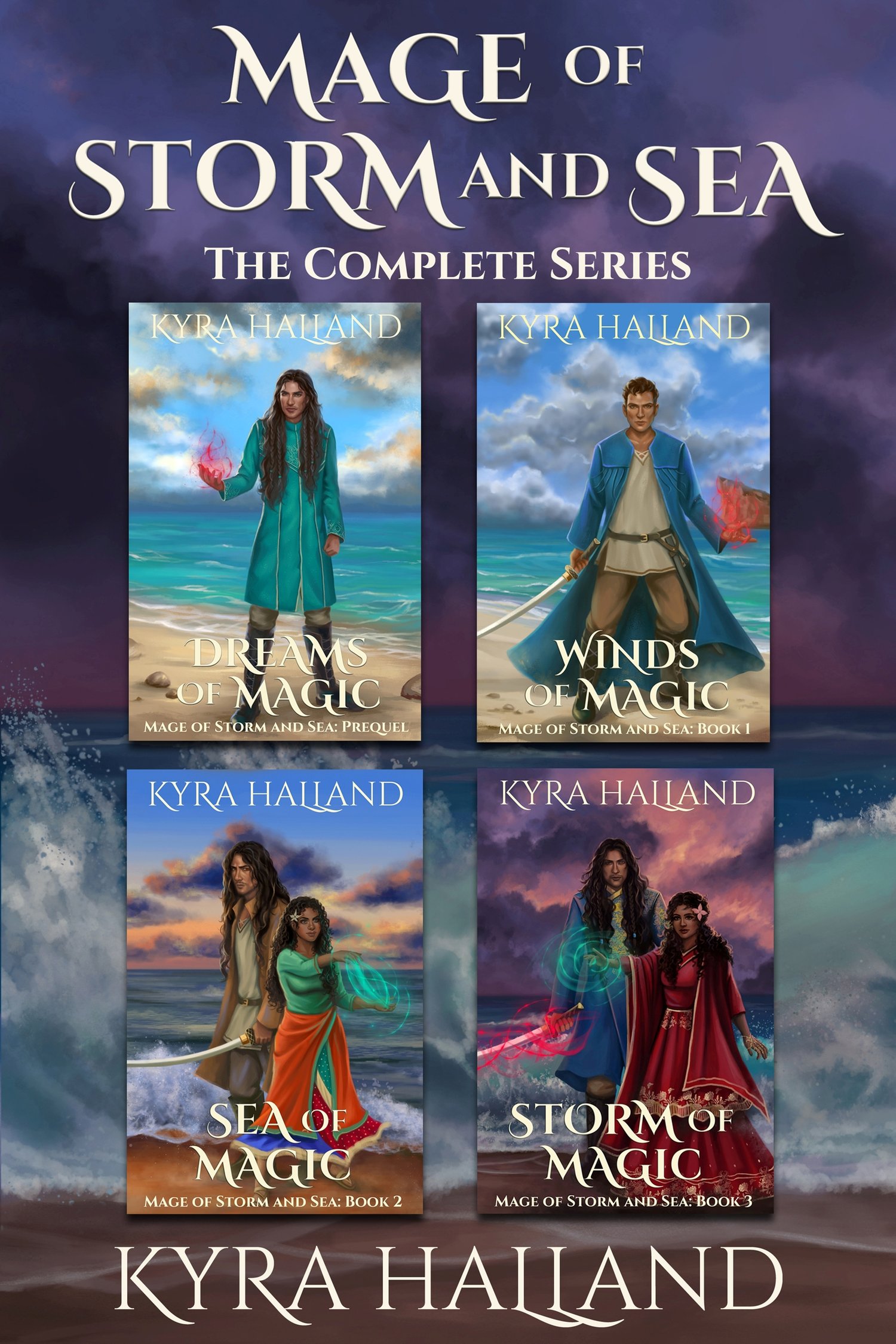 Mage of Storm and Sea: The Complete Series
On Sale
Preview
He's content in his life as a scholar, until they make him a hero. It costs him everything…
And then she finds him. Together, while growing a love that defies the laws of the mages, they must face and defeat an evil that threatens to consume all the life of the Islands.
From an austere scholars' tower to sun-soaked beaches, from desperate hillside battles to seas full of danger, come join Esavas and Leshi on an adventure filled with magic and romance.
This omnibus collection contains all four books of the Mage of Storm and Sea series:
Prequel: Dreams of Magic
Book 1: Winds of Magic
Book 2: Sea of Magic
Book 3: Storm of Magic
Contains violence, language, mature subject matter, and sensual content.