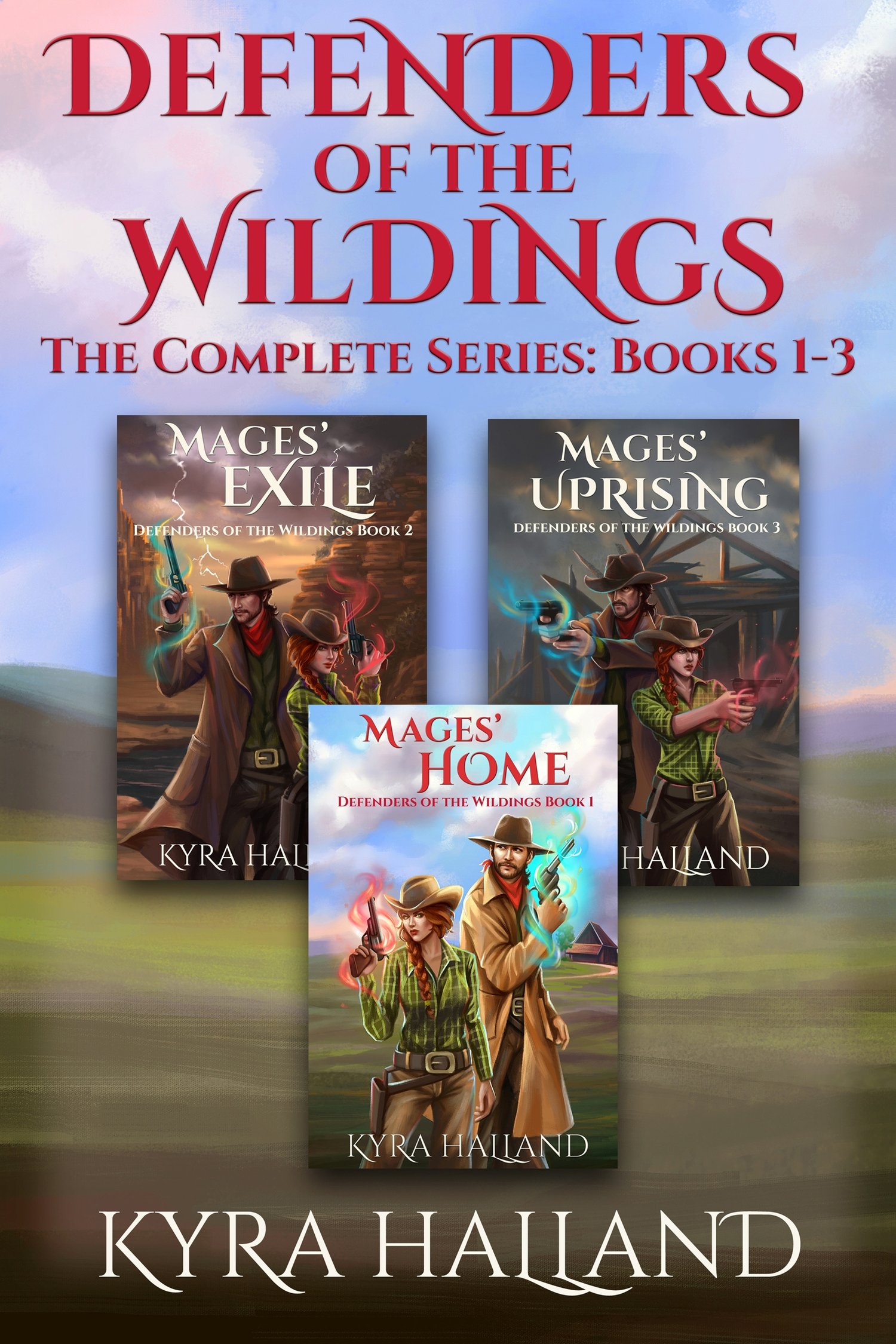 Defenders of the Wildings: The Complete Series
On Sale
Preview
Once, they were hated and hunted by mage hunters and Plain folk alike. Now, former bounty hunters turned renegade mages Silas and Lainie Vendine finally have the life they dreamed of - until an old and vicious hatred of mages rears its head. Silas and Lainie must fight to protect everything they love, everything they've worked for, before it's all destroyed.

If you love fantasy filled with romance and adventure in a unique setting, come join Silas and Lainie Vendine in this new tale from the Wildings.

Defenders of the Wildings is a follow-up series to the western-inspired epic romantic fantasy series Daughter of the Wildings. It is a self-contained series and can be enjoyed even if you haven't read Daughter of the Wildings.

This ebook omnibus contains all three books of the Defenders of the Wildings series: Mages' Home, Mages' Exile, and Mages' Uprising.

Contains language, violence, and mild to moderate sensual content.