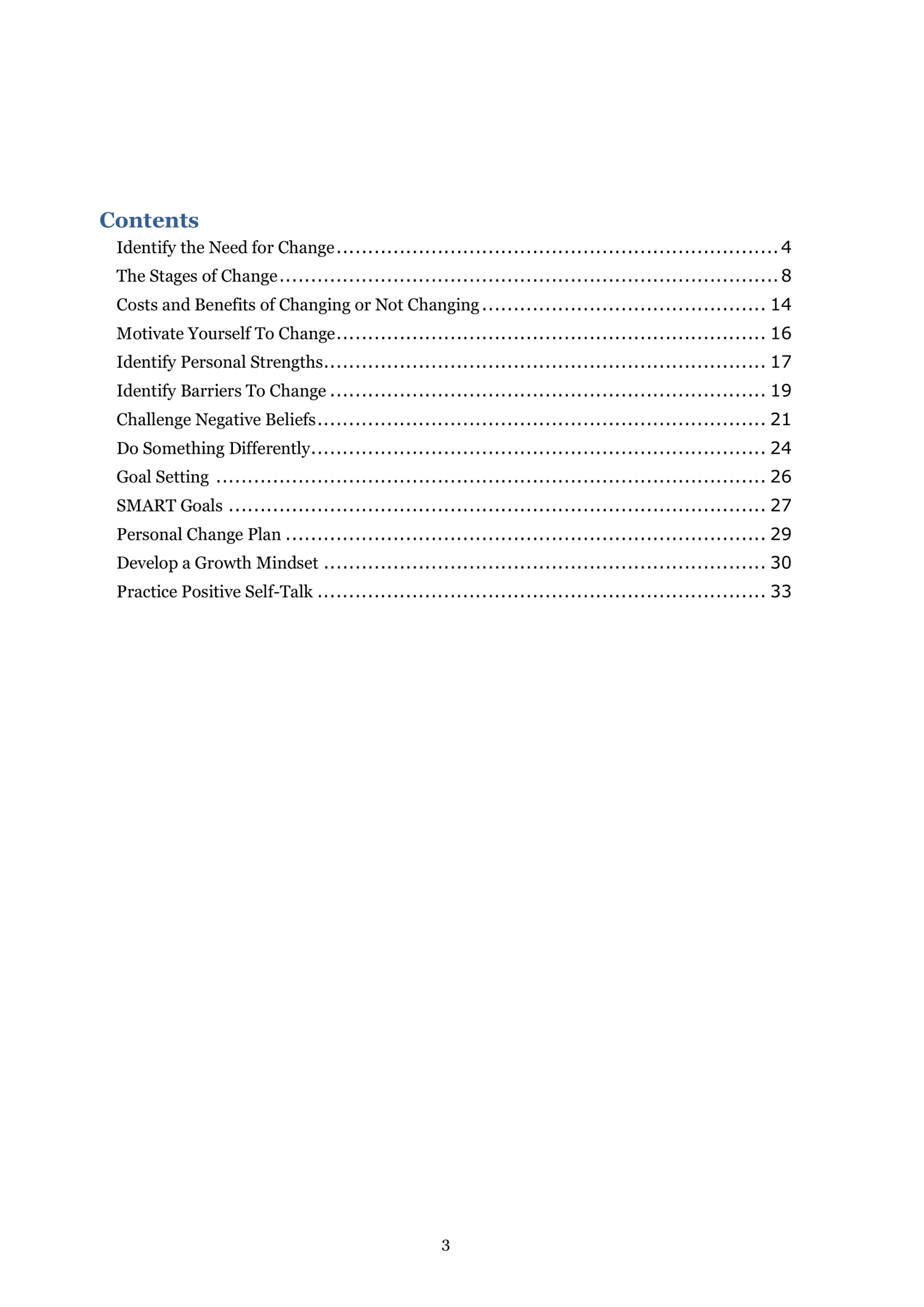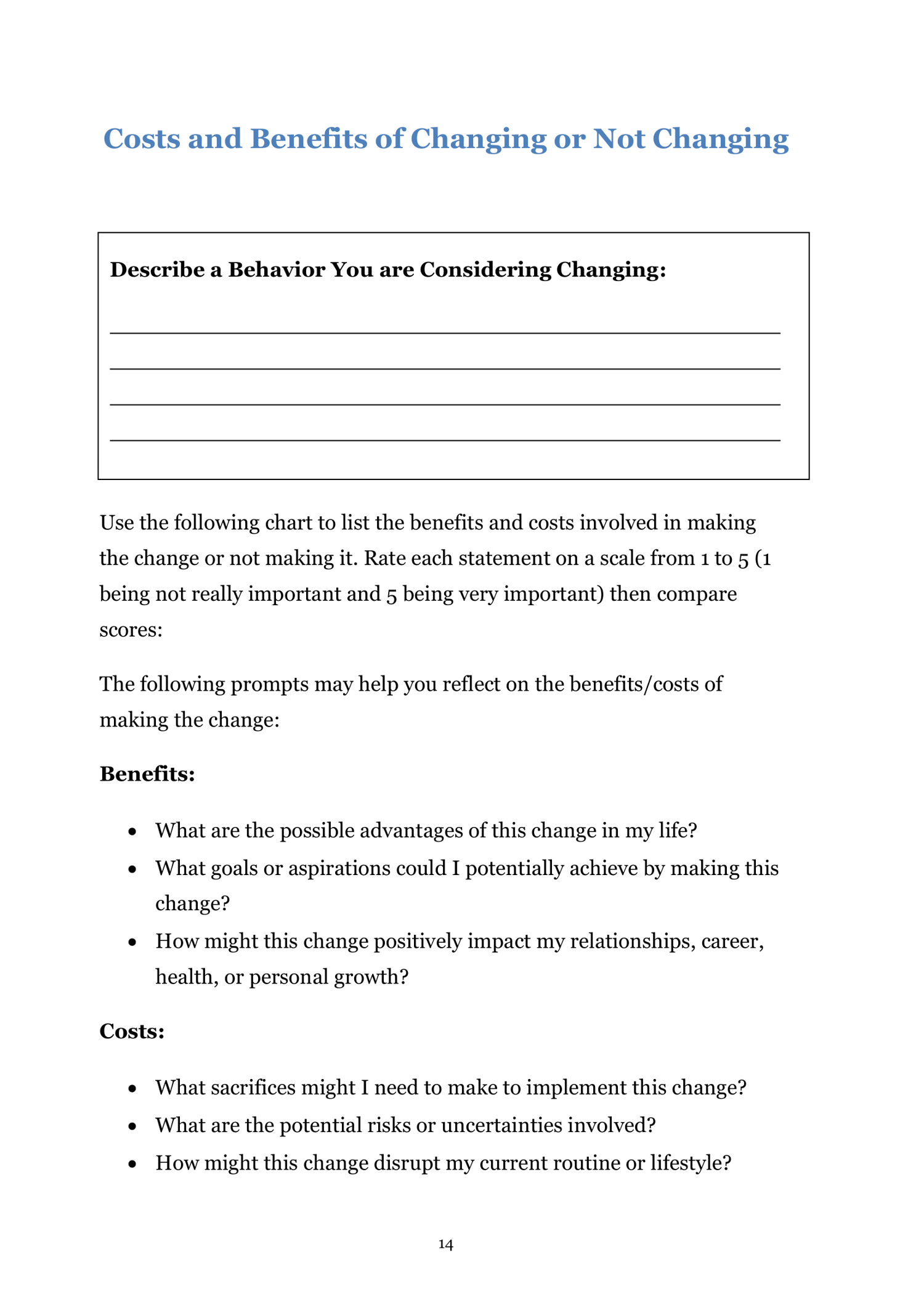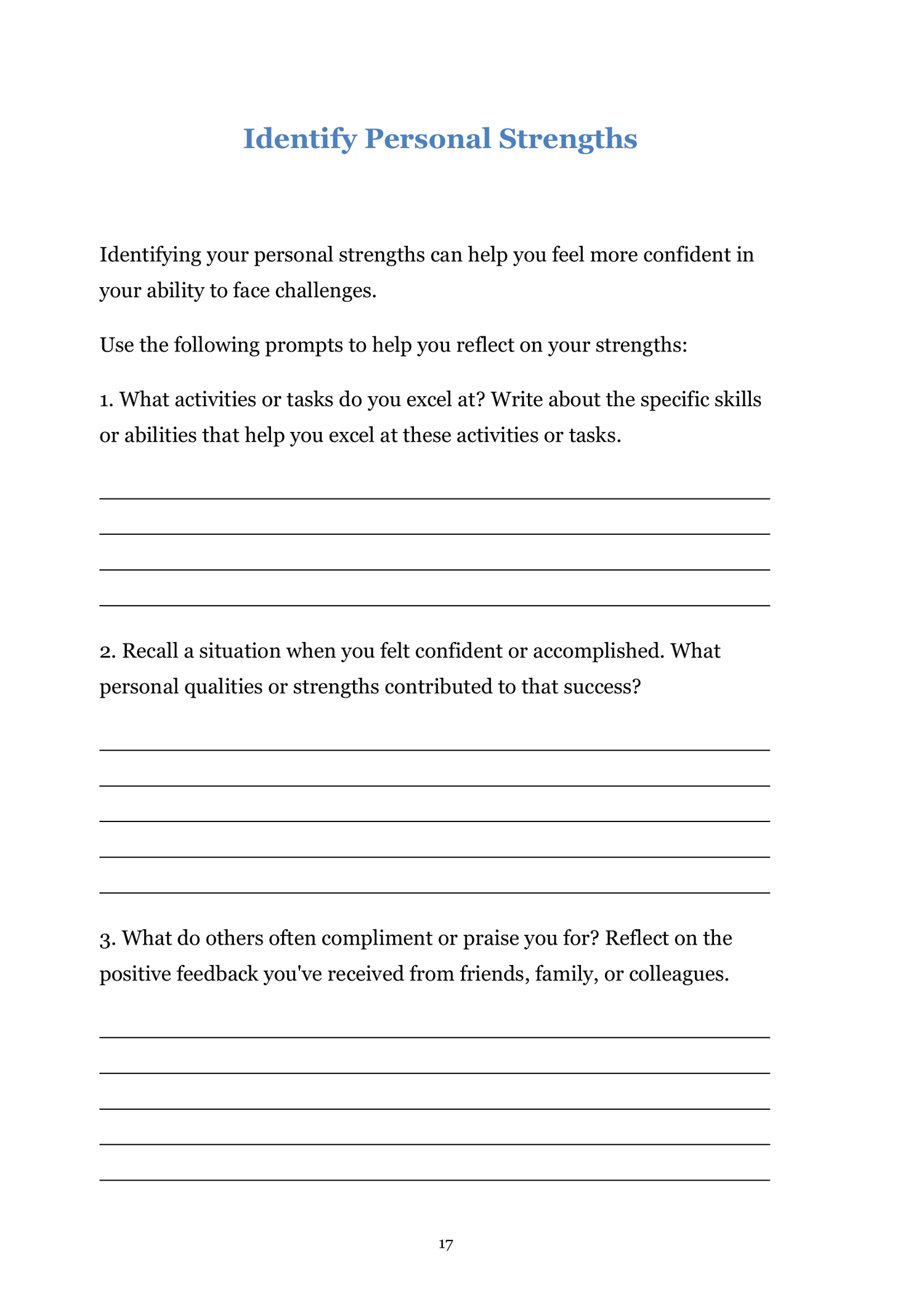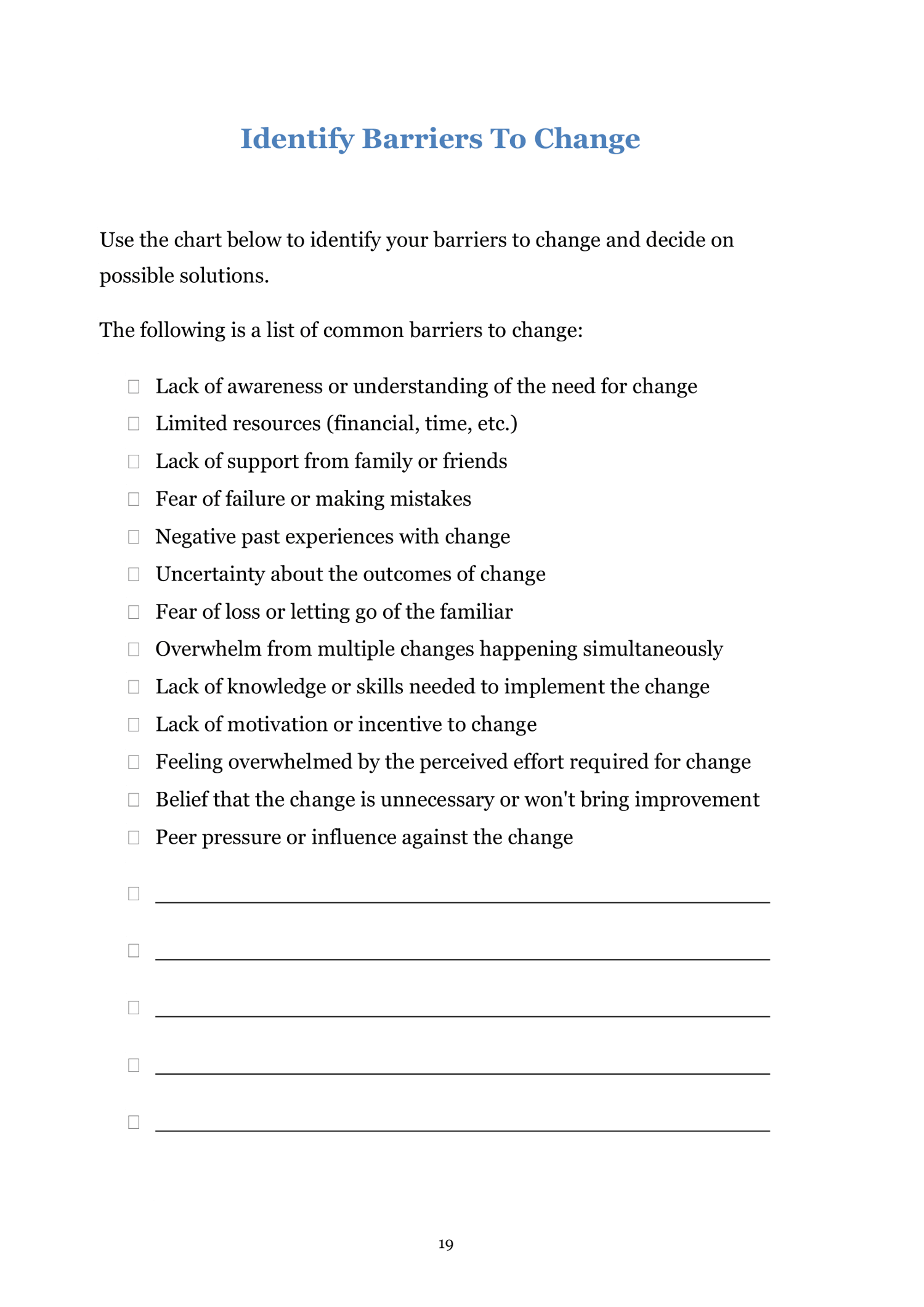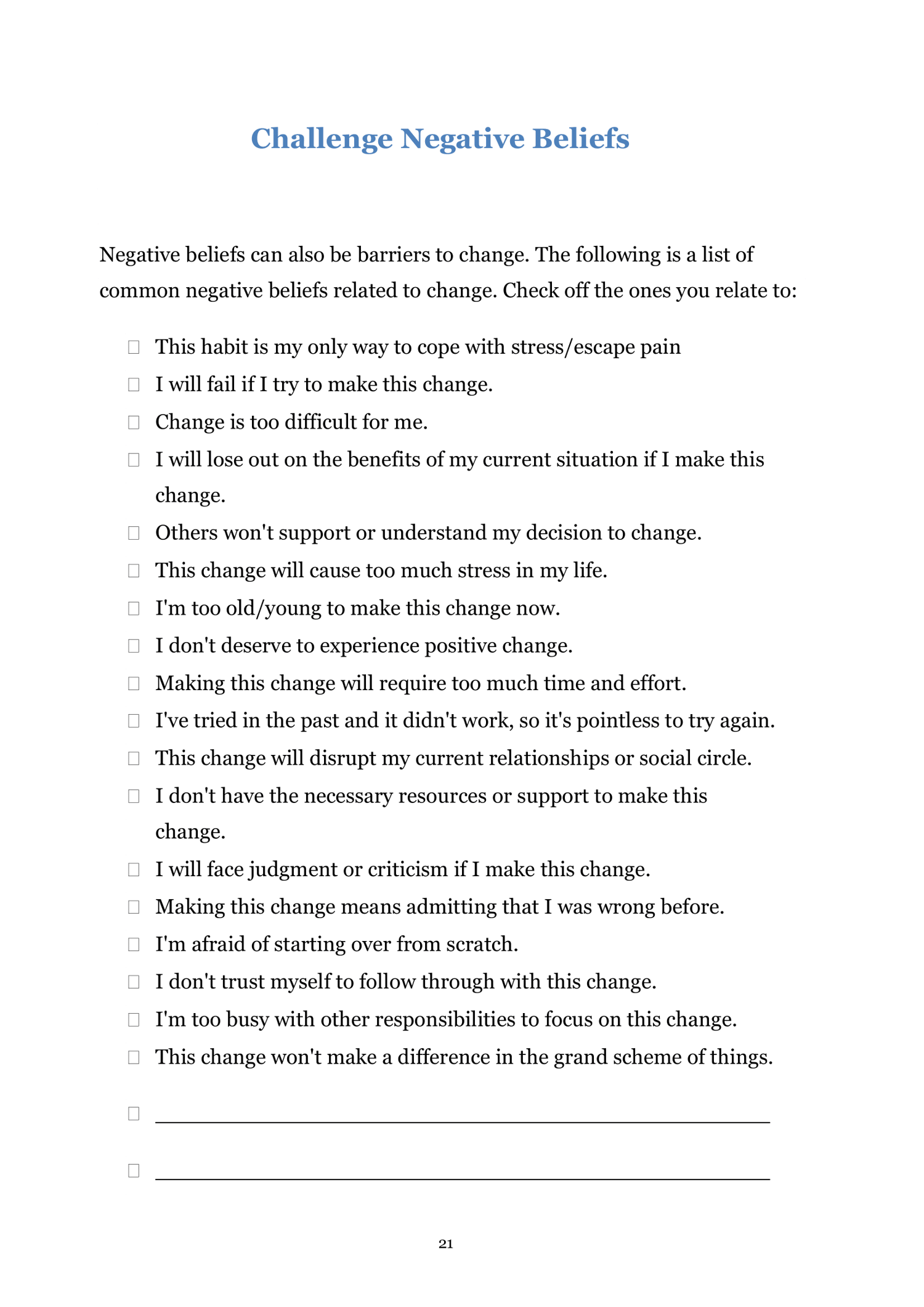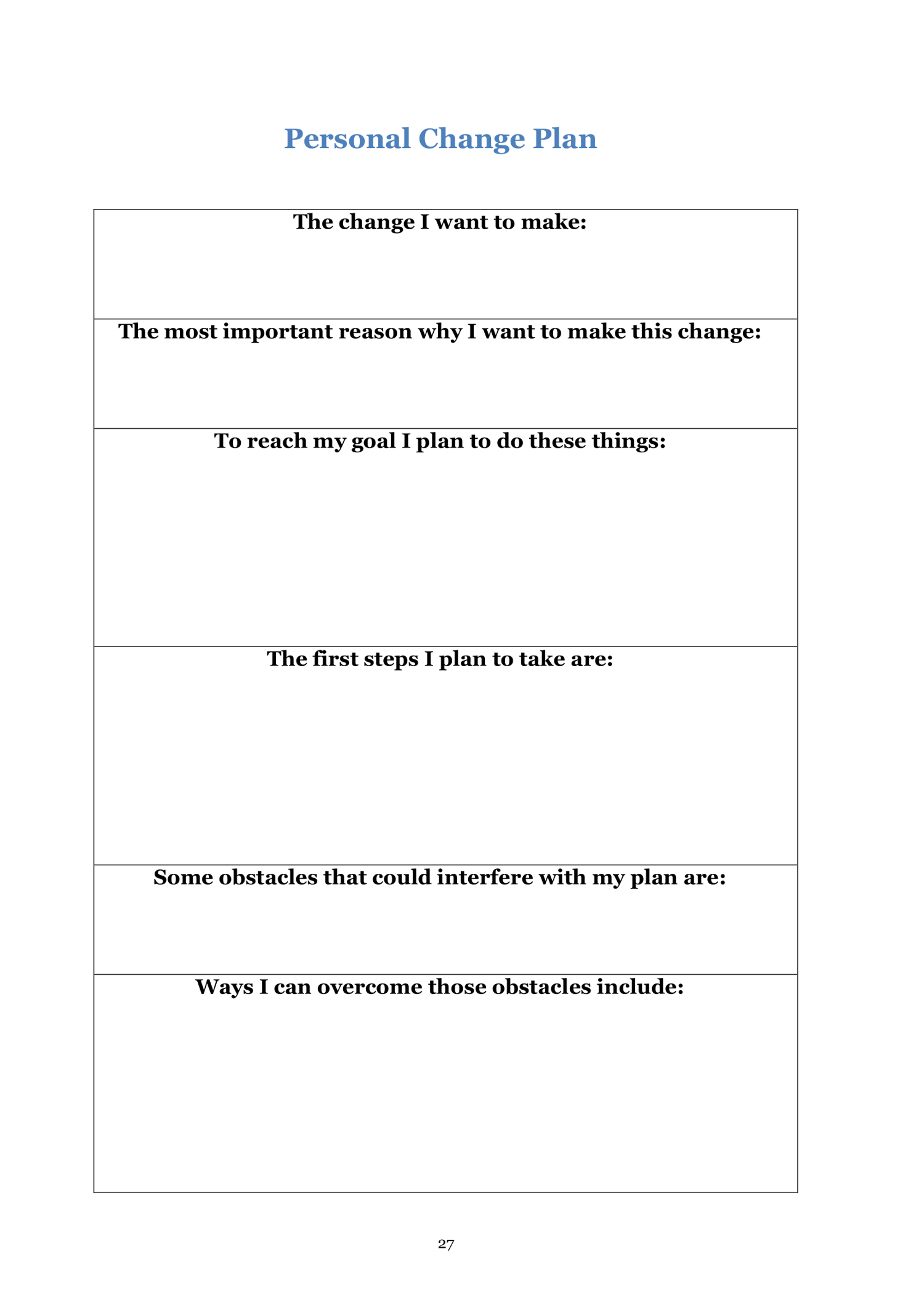 Embracing Change Worksheets
On Sale


READY TO TAKE CHARGE OF YOUR LIFE AND MAKE THE CHANGES YOU NEED TO MAKE?
Change is an inevitable part of life, and how we embrace and adapt to change can greatly impact our personal growth and well-being.
These worksheets are designed to help you navigate through changes and develop a positive mindset towards embracing new opportunities.
By completing the following exercises, you'll gain insights, explore your strengths, and understand how to thrive in times of change.
Identify the need for change
Explore your resilience
Challenge negative beliefs
Overcome barriers to change
Set goals for personal growth
And much more
+30 Pages of activities and prompts to help you embrace change successfully and achieve your goals.
WHAT IS INCLUDED?
Identify the Need for Change
The Stages of Change
Costs and Benefits of Changing or Not Changing
Motivate Yourself To Change
Identify Personal Strengths
Identify Barriers To Change
Challenge Negative Beliefs
Goal Setting
SMART Goals
Personal Change Plan
Practice Positive Self-Talk