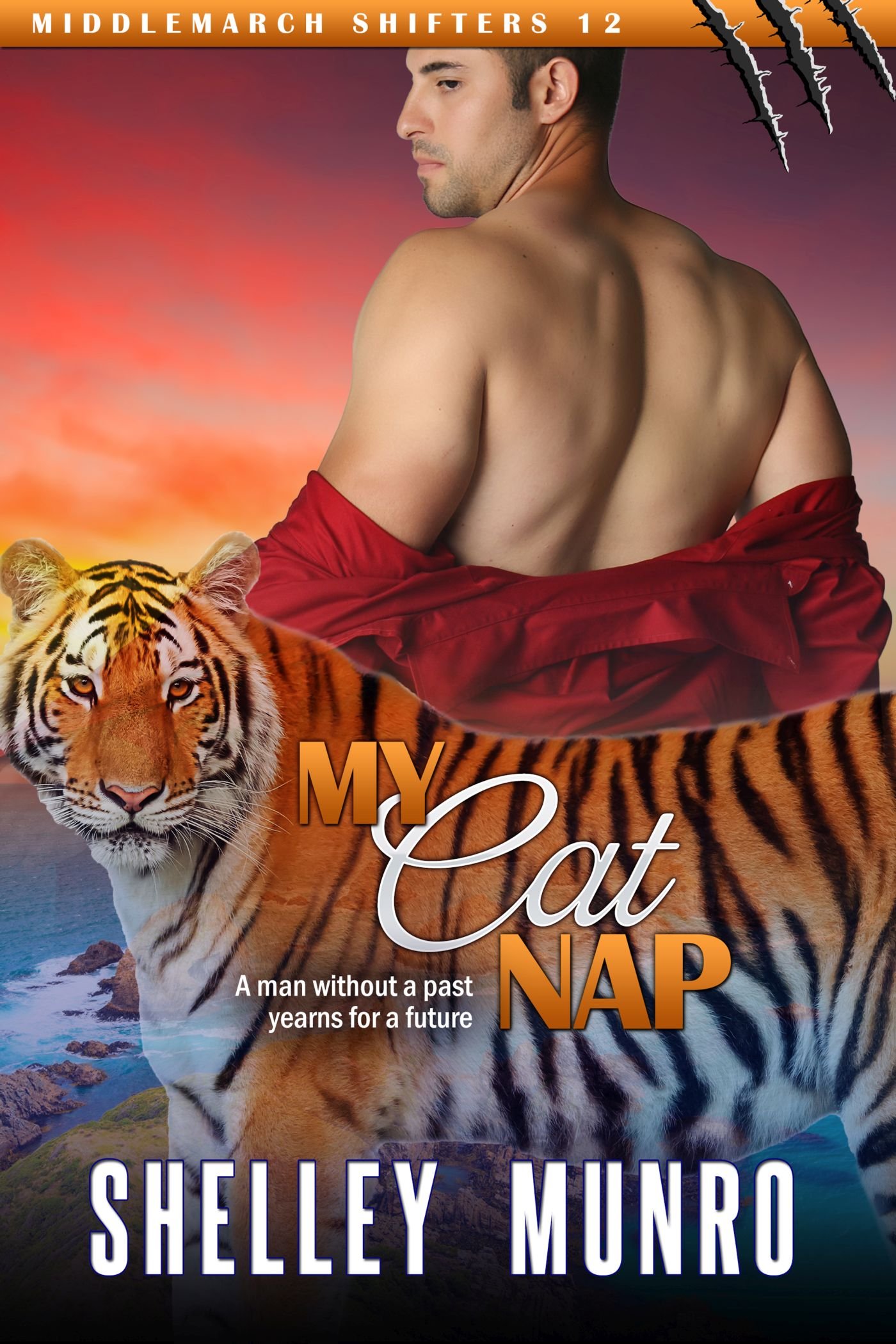 My Cat Nap
On Sale
$3.99
Middlemarch Shifters, Book Twelve

Kiran is a tiger shifter without a past. Plucked from a hospital by Rohan and Ambar Patel, he has no recollection of arriving in Auckland. Nothing is familiar, but he's sure of one thing. Rohan Patel is an attractive man. He fires Kiran with longing. A stolen kiss and Kiran knows exactly what he wants.

Rohan's desire for the stranger steals his breath and pushes forward his plans to tell his sister he prefers males. Hurried embraces lead to an understanding, their growing relationship exhilarating. The urgent hunger between them is palpable, guaranteed to make any tiger purr with pleasure.

But weird flashes of memory hint at Kiran's terrible past. The truth might blow apart his blossoming romance with Rohan and hurt his new Middlemarch friends. A dilemma–push Rohan away or hold him close and place his lover in danger. It's a difficult choice then it's too late. Danger stalks through Middlemarch, and they must fight for their love and their lives.