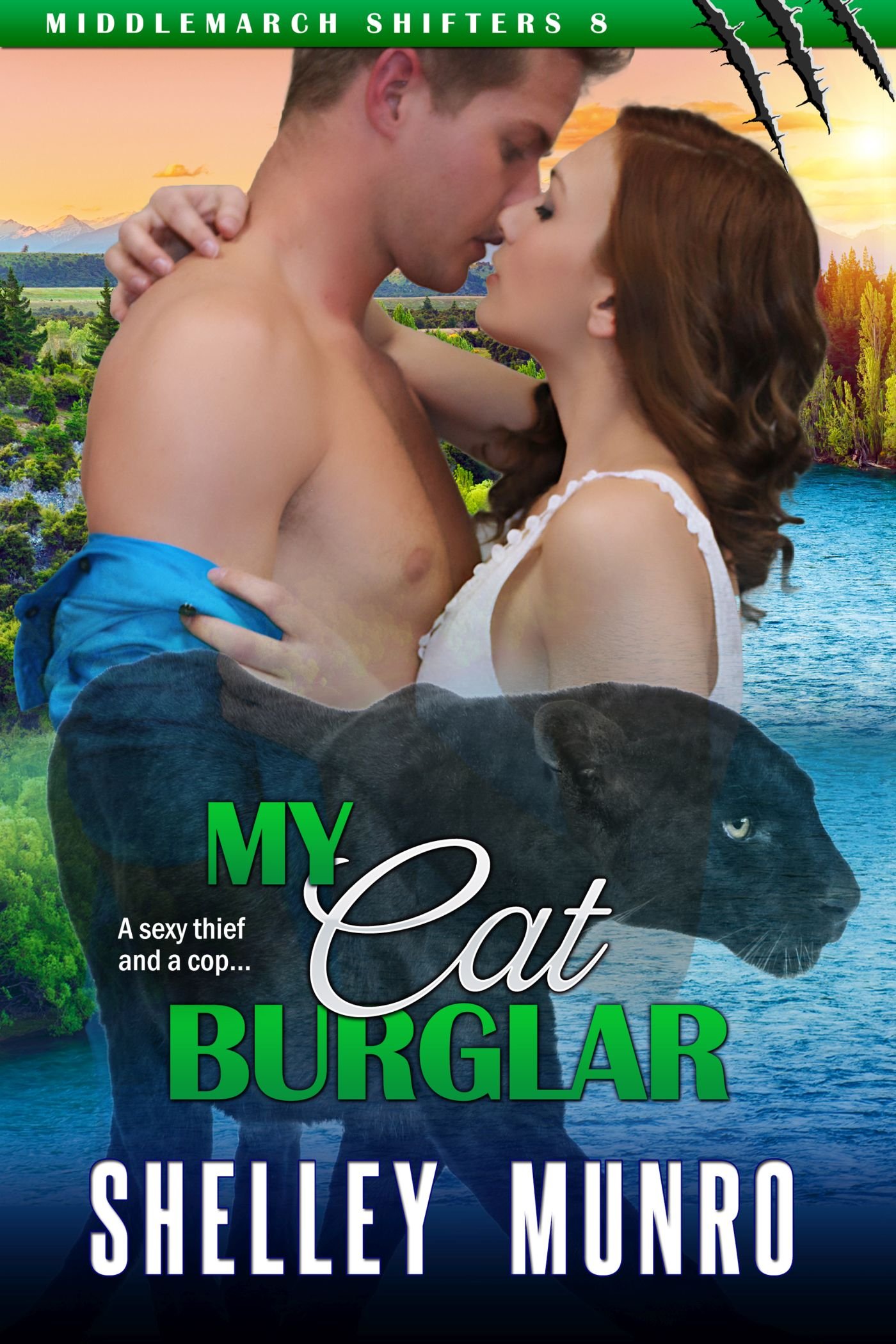 My Cat Burglar
On Sale
$3.99
Middlemarch Mates, Book 8

Laura Adams is a cop with ambition, and a job in Middlemarch isn't what she wants for her future. Hooking up with the wrong man is responsible for the wrong turning, and she refuses to repeat the mistake, especially with a sexy thief.

Leopard shifter Jonno Campbell takes one look at Laura and desires her as his mate. He's enthralled with the fiery cop, and when she arrests him, he's ready for a strip search. Convincing Laura he's innocent and that they should work together to capture the thieves stealing from Middlemarch residents isn't easy. A kiss laced with his easy charm does the trick and sparks fly. Passion escalates into primitive hunger. A night of hot loving convinces Jonno. He wants forever with the gorgeous Laura, but her ambition, his feline heritage and a gang of thieves stand in the way of his progress. Then there's the ex-boyfriend who wants Laura back. This time charisma and erotic promises mightn't be enough to win the lady.