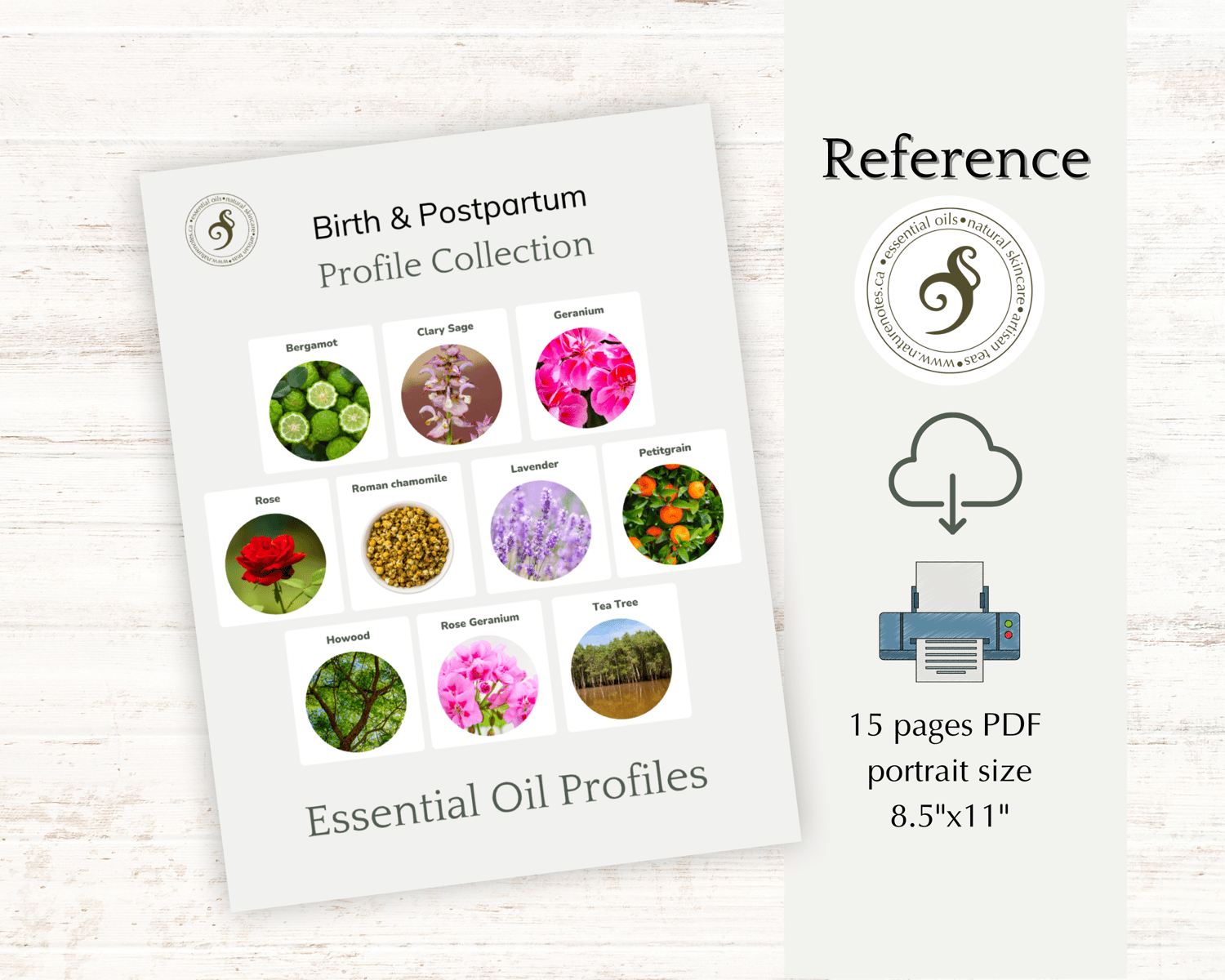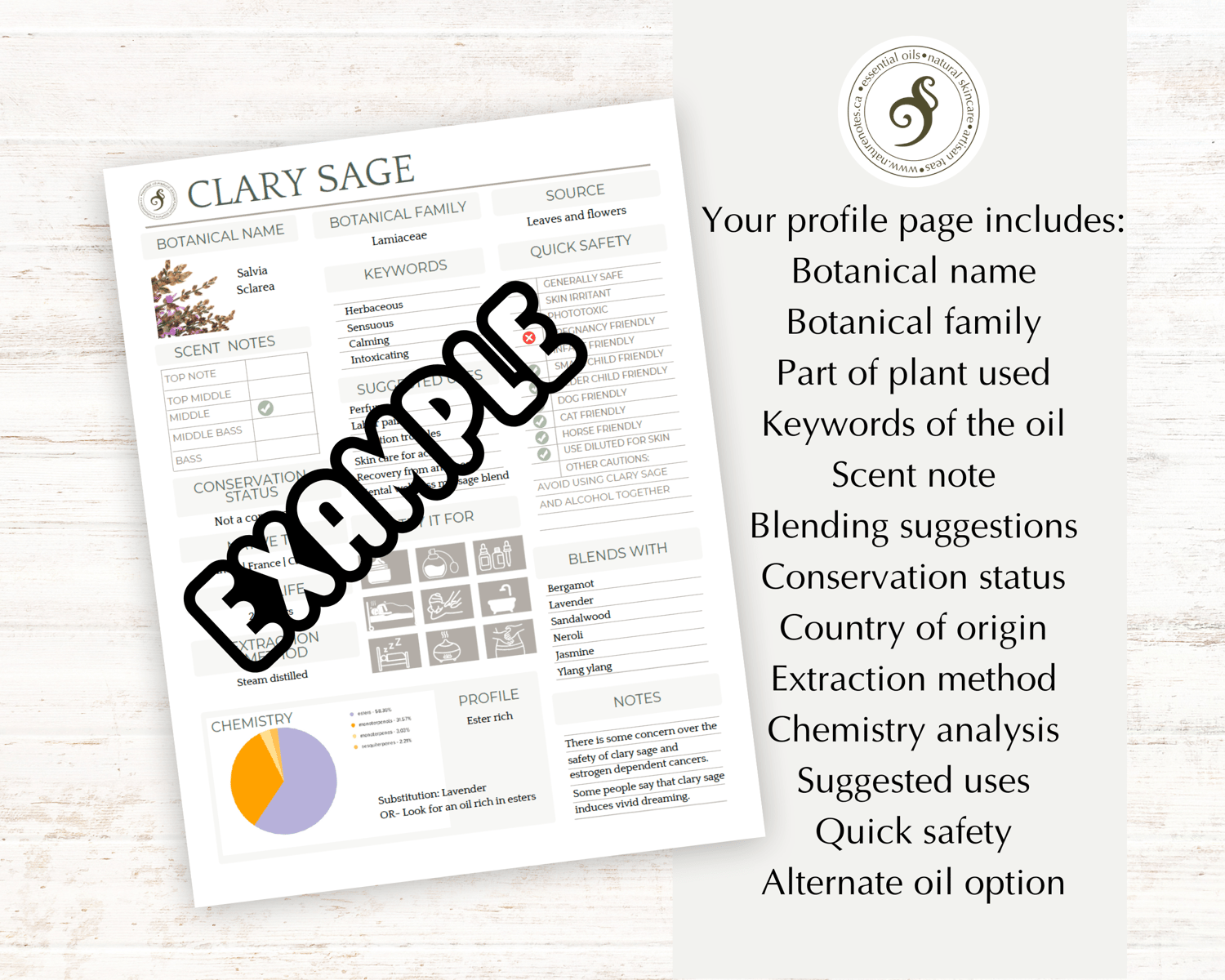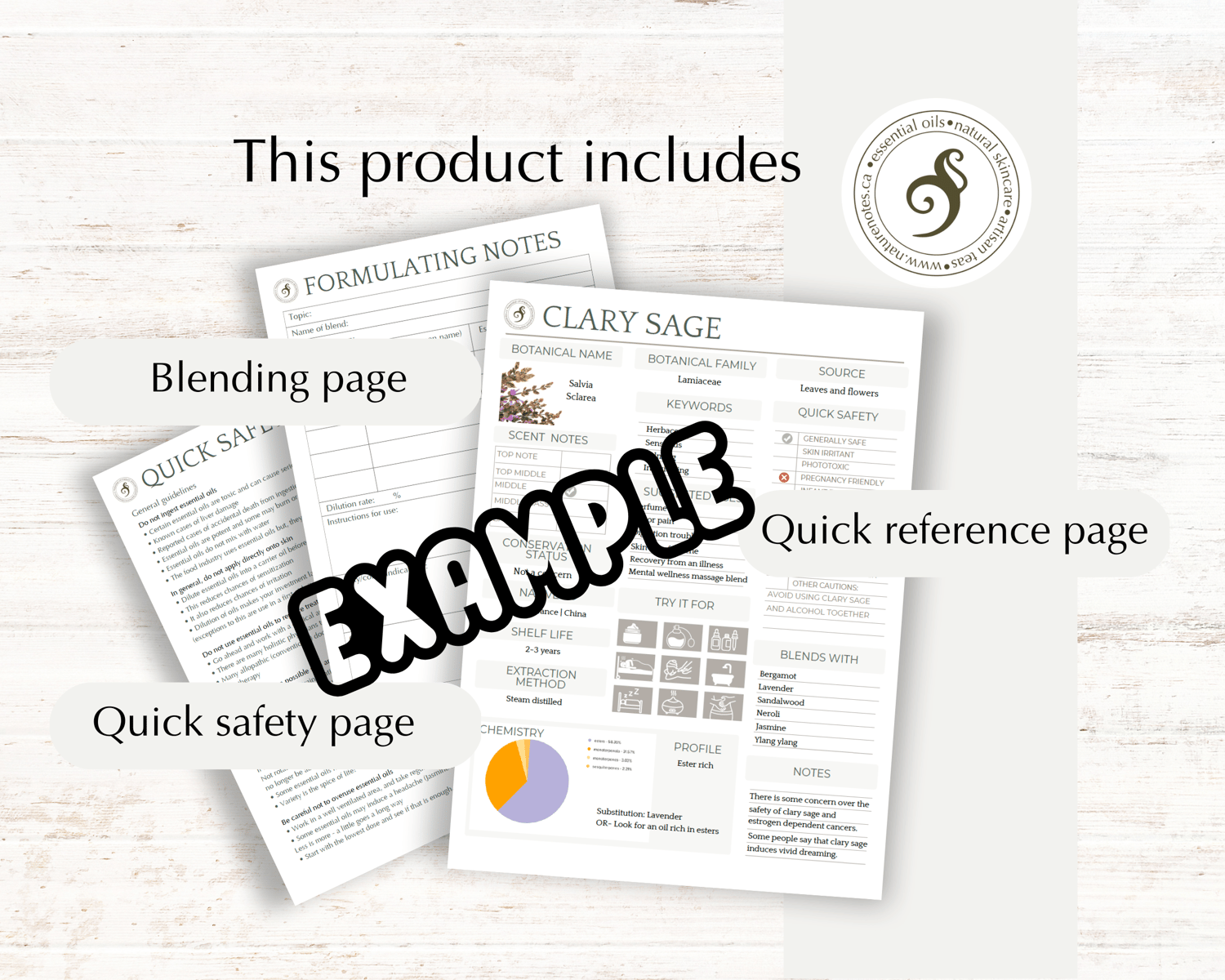 Essential oils for labor and postpartum profile sheets collection
Discover 10 essential oils that are valuable during labor and birth, as well as postpartum.
This essential oil profile collection includes the following quick reference for: (Printables)
🌿 Bergamot (Citrus bergamia)
🌿 Clary sage (Salvia sclarea)
🌿 Geranium (Pelargonium graveolens)
🌿 Roman chamomile (Anthemis nobilis)
🌿 Rose otto (Rosa x damascena)
🌿 Tea tree (Melaleuca alternifolia)
🌿 Rose geranium (Pelargonium roseum x asperum)
🌿 Lavender (Lavandula angustifolia)
🌿 Ho wood (Cinnamomum camphora)
🌿 Petitgrain (Citrus aurantium)
Each essential oil profile page includes the following information:
🌿 Botanical name
🌿 Common name
🌿 Plant part used for extraction of oil
🌿 Conservation status
🌿 Descriptive keywords for the oil
🌿 Quick safety chart: general | Skin irritant | Phototoxic | Pregnancy | Child friendly | Dog, cat, horse friendly | Other cautions
🌿 Scent notes (for blending purposes)
🌿 Suggested uses for the oil
🌿 Country of origin
🌿 Shelf life
🌿 Extraction method
🌿 Chemistry profile
🌿 Blending options
🌿 Additional notes of interest
The pages are designed for use in a binder and are printer friendly.
This collection contains 10 profile packages contained in a 15 page pdf file.
8.5" x 11" portrait letter size paper
This information is for personal use.
Did you know?
We have an Aromatherapy Birth Kit Planner which pairs nicely with this essential oil profile collection.
If you are interested in the melaleuca family and oils from Australia, check out Notable essential oils of Australia.
Want to understand more about the chemistry analysis part? Get your cheat sheets here!
***********************
Returns & exchanges
I don't accept returns, exchanges or cancellations, but please contact me if you have any problems with your order. My goal is to ensure that you understand what you are getting and are happy with your purchase.