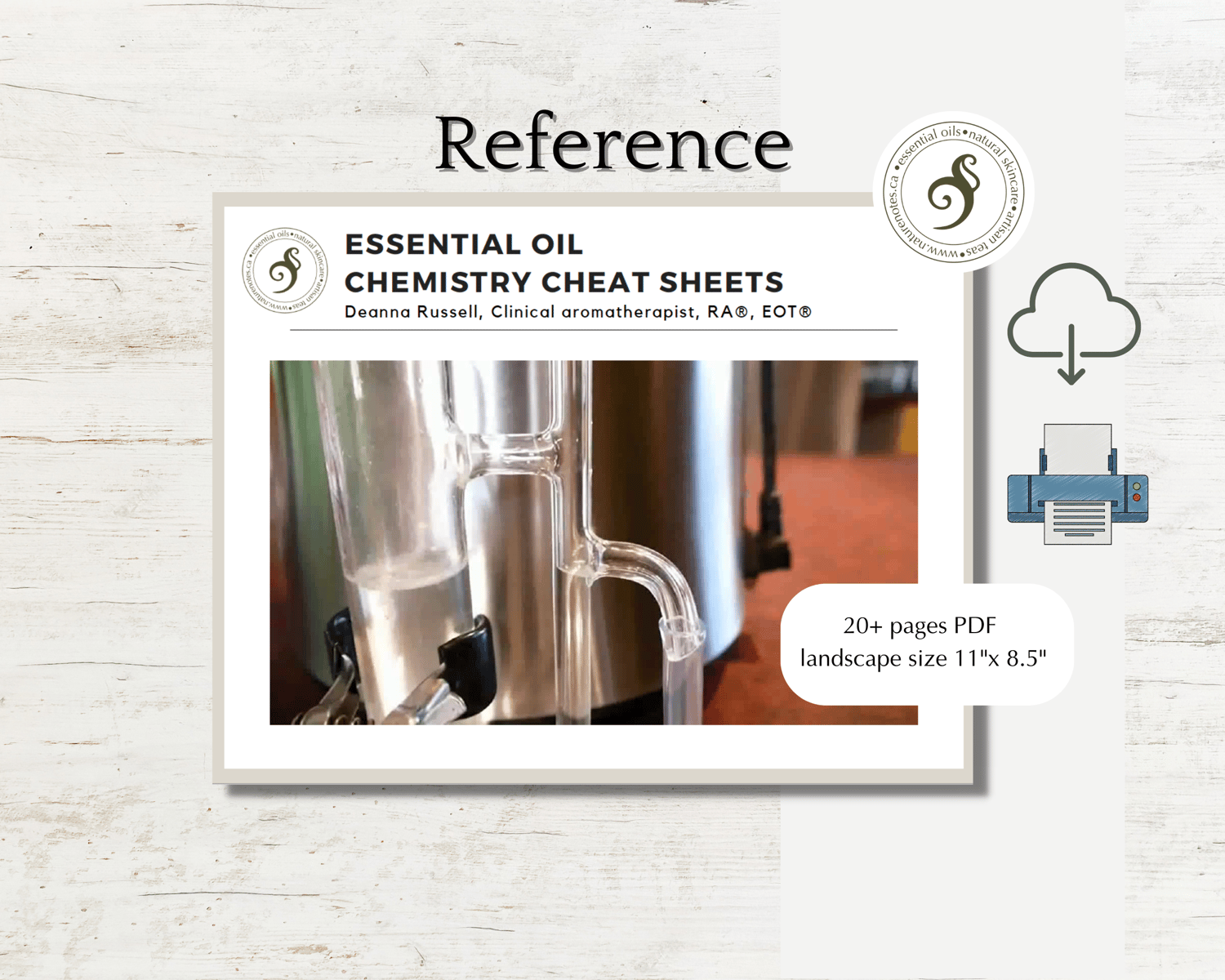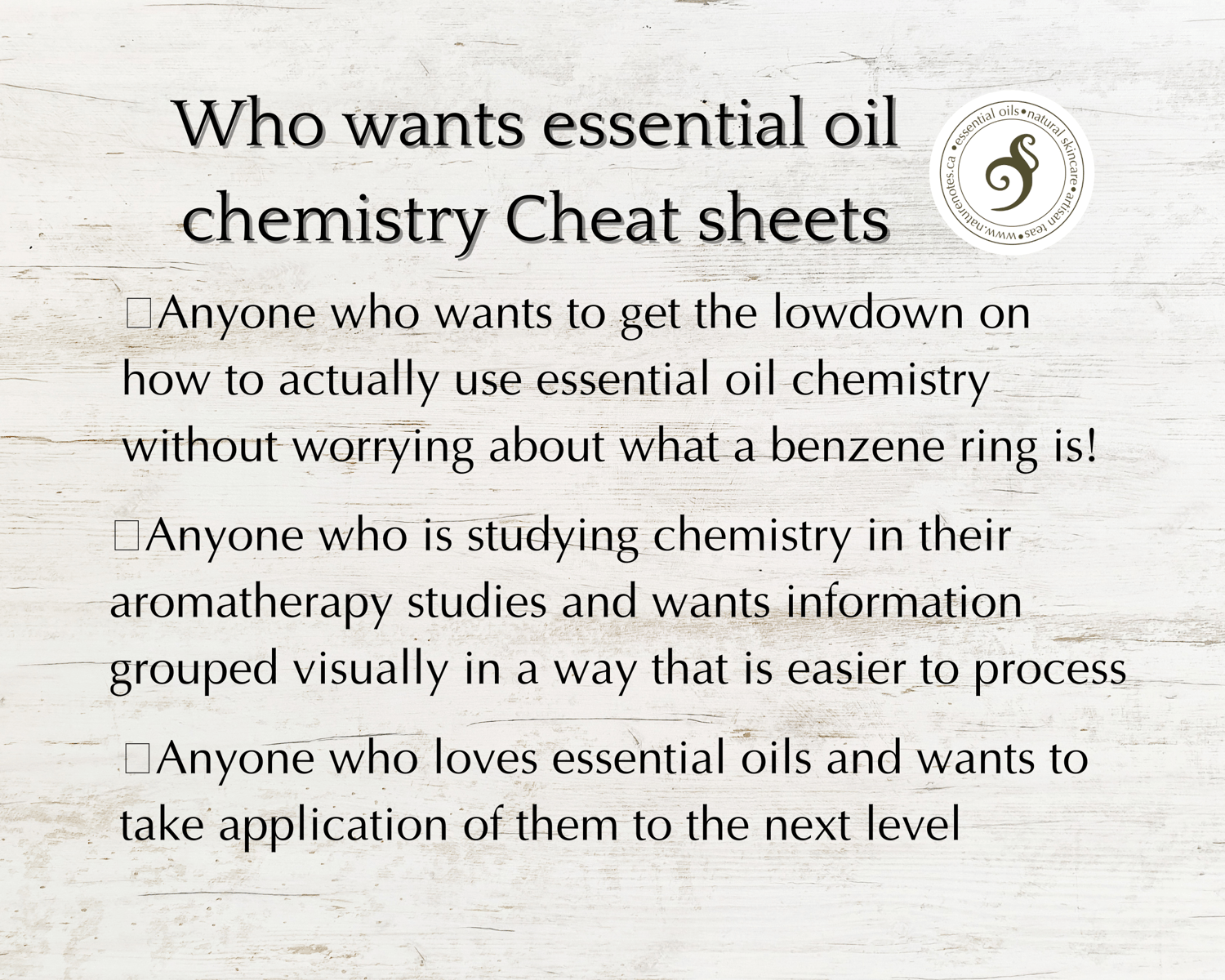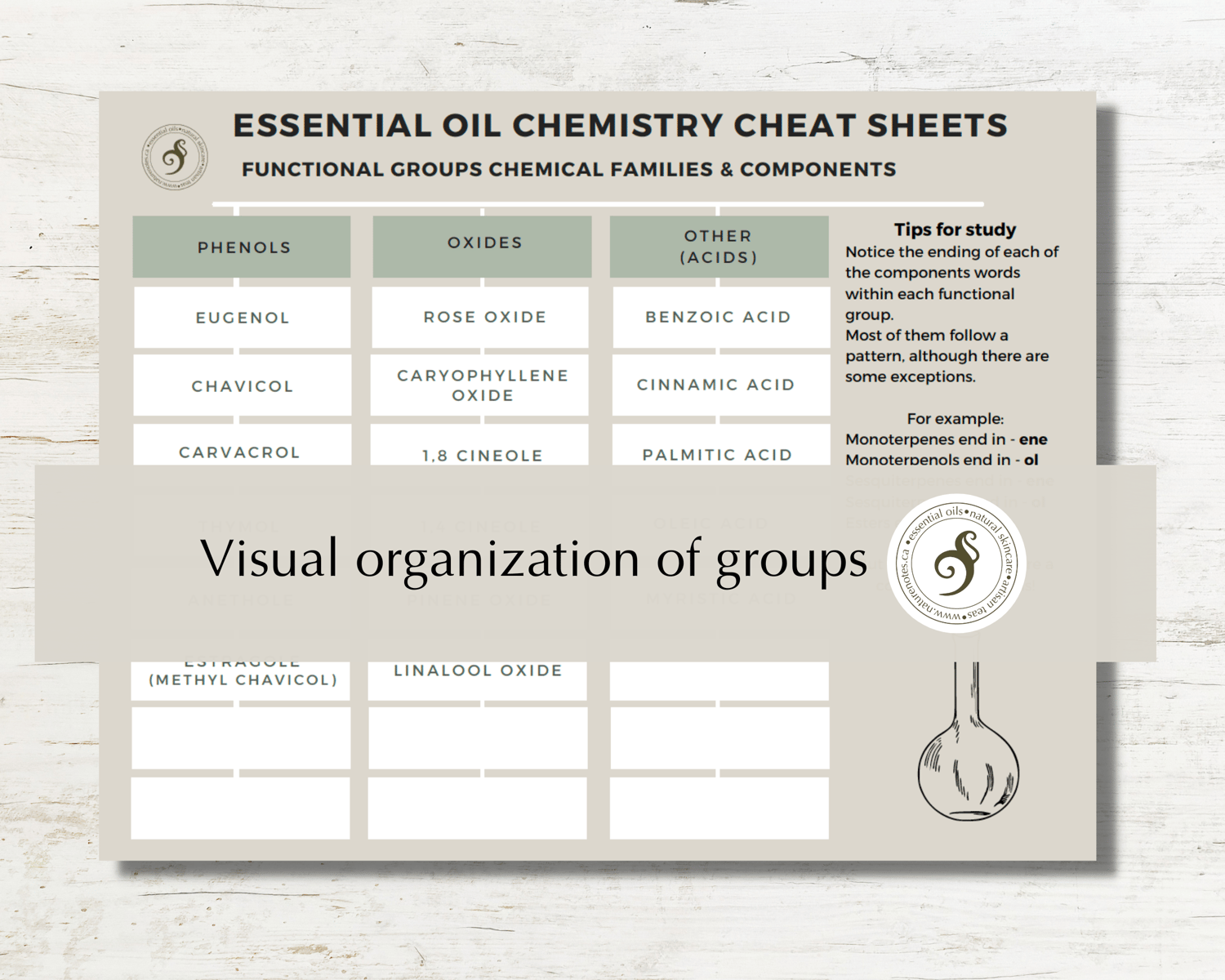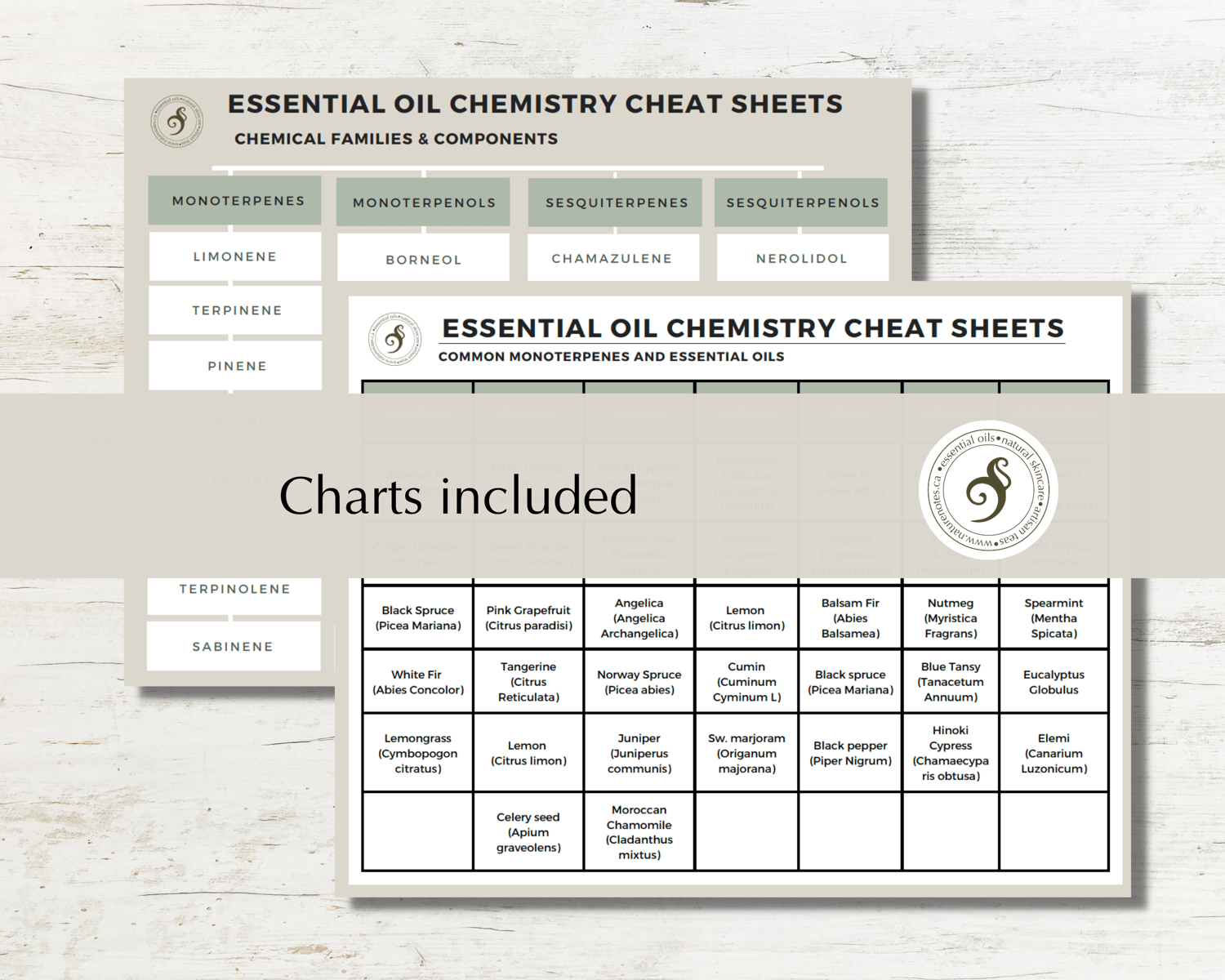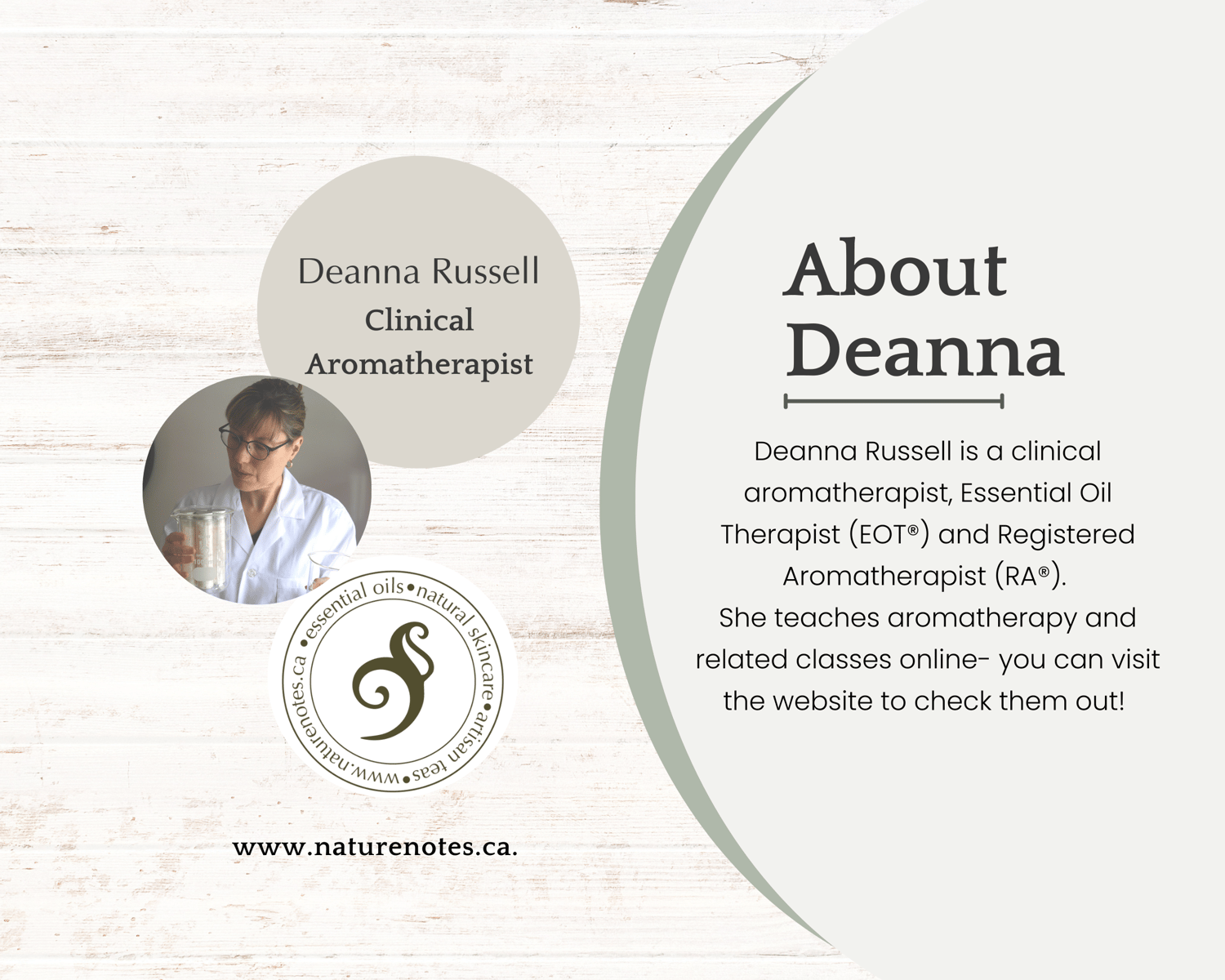 Essential oil chemistry cheat sheets
Are you an aromatherapy student but terrified of the chemistry unit? Never fear! These essential oil chemistry cheat sheets will help you literally, visually map out what essential oils belong to what functional groups.
What's in your 20+ page package:
✅ Absolute basic chemistry explanation for total chemistry avoiders (2 pages)
✅ Charts showing the groupings of functional groups (3 charts/pages)
✅ Breakdown of chemical components for each group (4 charts/pages)
✅ Lists of applicable essential oils are provided for each of the above groups, including their botanical names (included with the profile pages).
✅ The general properties of each of the functional groups are also provided
✅ Profile pages for each of the functional groups: includes safety, general properties and more (9 pages)
✅ Recommended reading list, and links to free chemistry classes
********
These cheat sheets present info and data on the following functional groups of essential oils:
✅ monoterpenes
✅ sesquiterpenes
✅ phenols
✅ alcohols
✅ ketones
✅ esters
✅ ethers
✅ oxides
✅ acids
If you worry that chemistry is too hard or too boring to matter when using essential oils, don't!
This is for regular people who don't care about a benzene ring. This is to help people make connections about how essential oils are analyzed chemically and what benefits are known as a result. Let's show chemistry some loves!
File format: pdf | digital download
Page size: landscape | 11" x 8.5"
Number of pages: 21
Note: the cheat sheets do not provide chemistry lessons, or explanation of chemistry. This package is a study aid and quick reference tool.
***********************
Returns & exchanges
I don't accept returns, exchanges or cancellations, but please contact me if you have any problems with your order. My goal is to ensure that you understand what you are getting and are happy with your purchase.
********
Terms of use
************
This product is for your own use only. Please do not share it with your friends and family.
This product is copyrighted by Deanna Russell and may not be copied or reproduced.