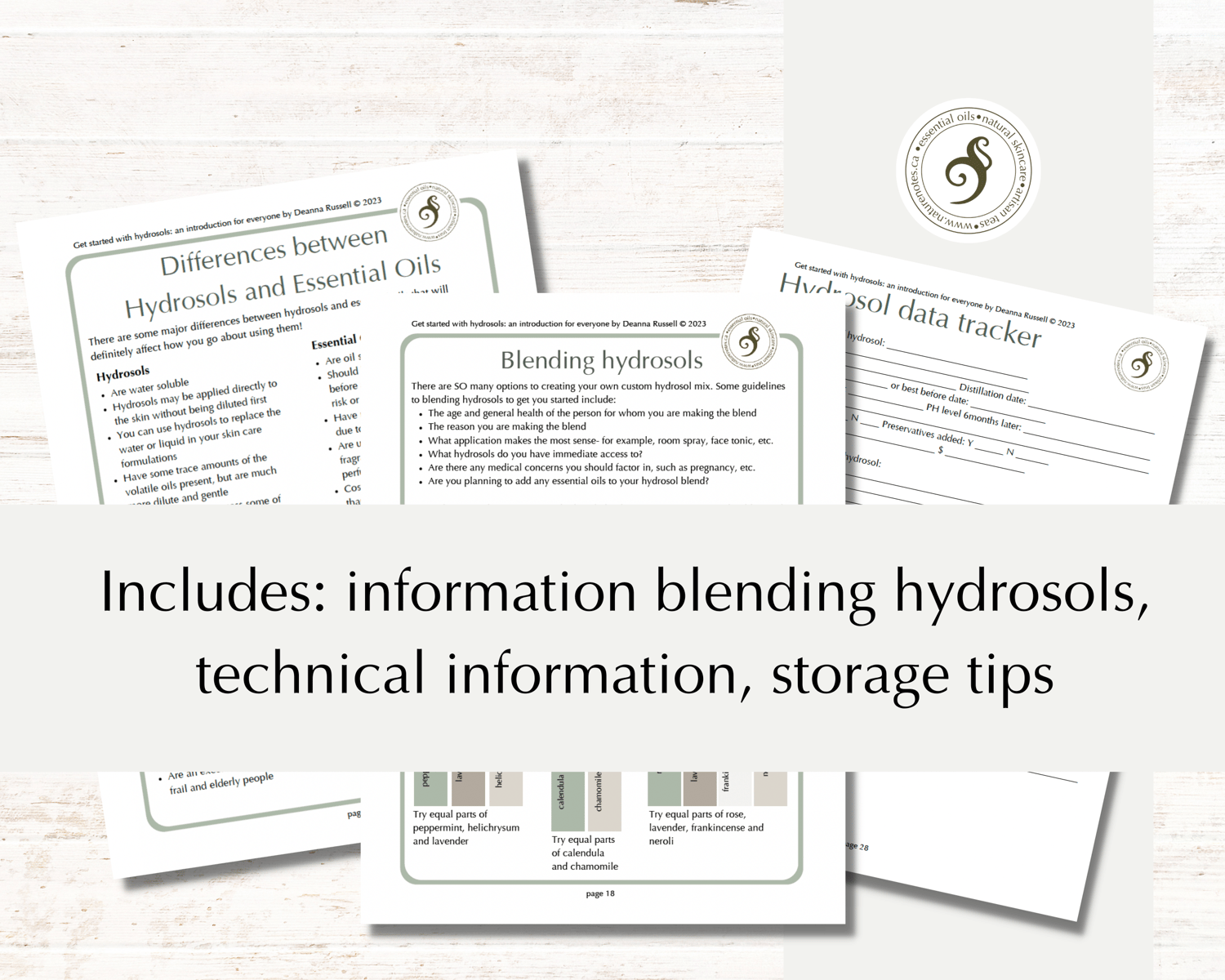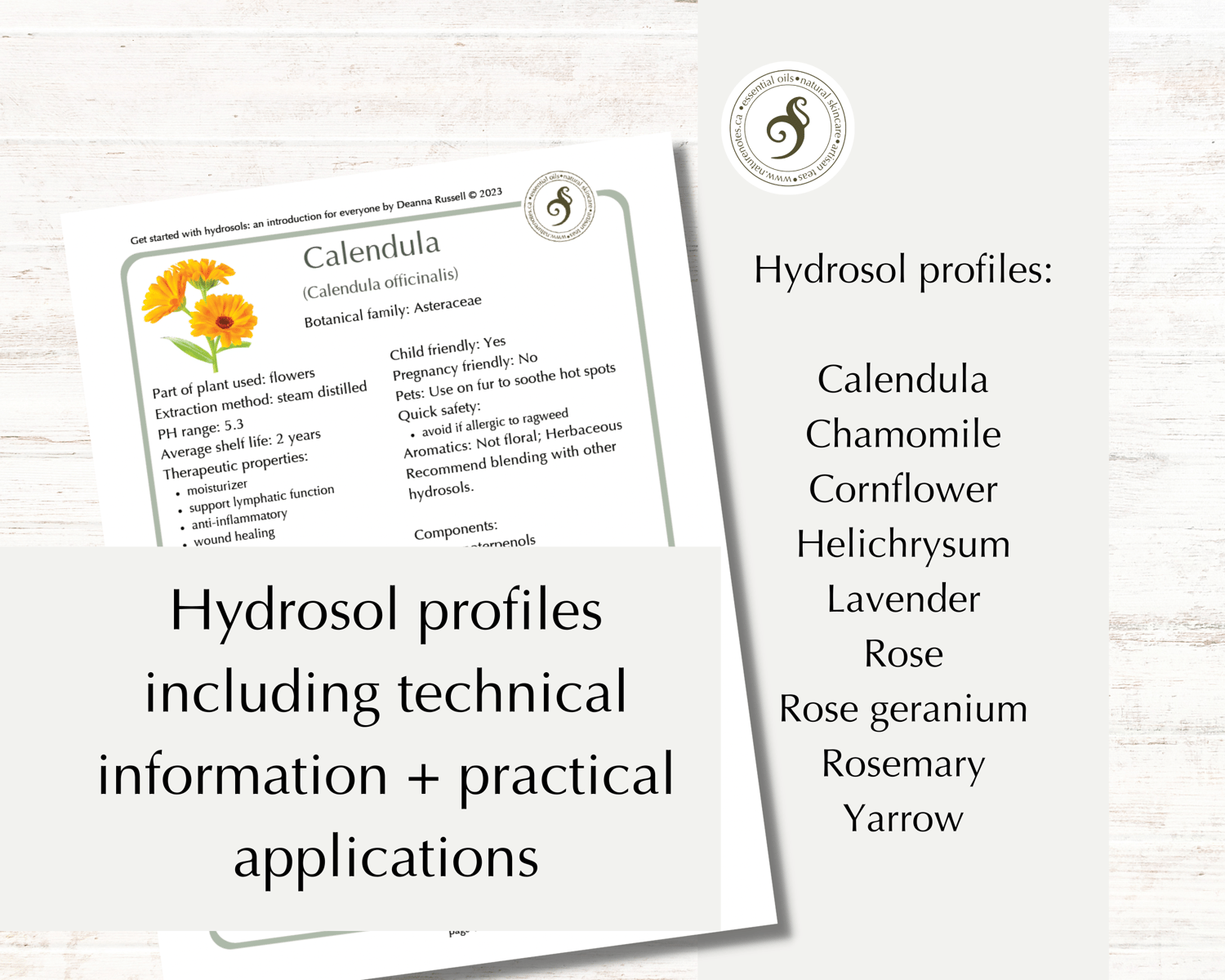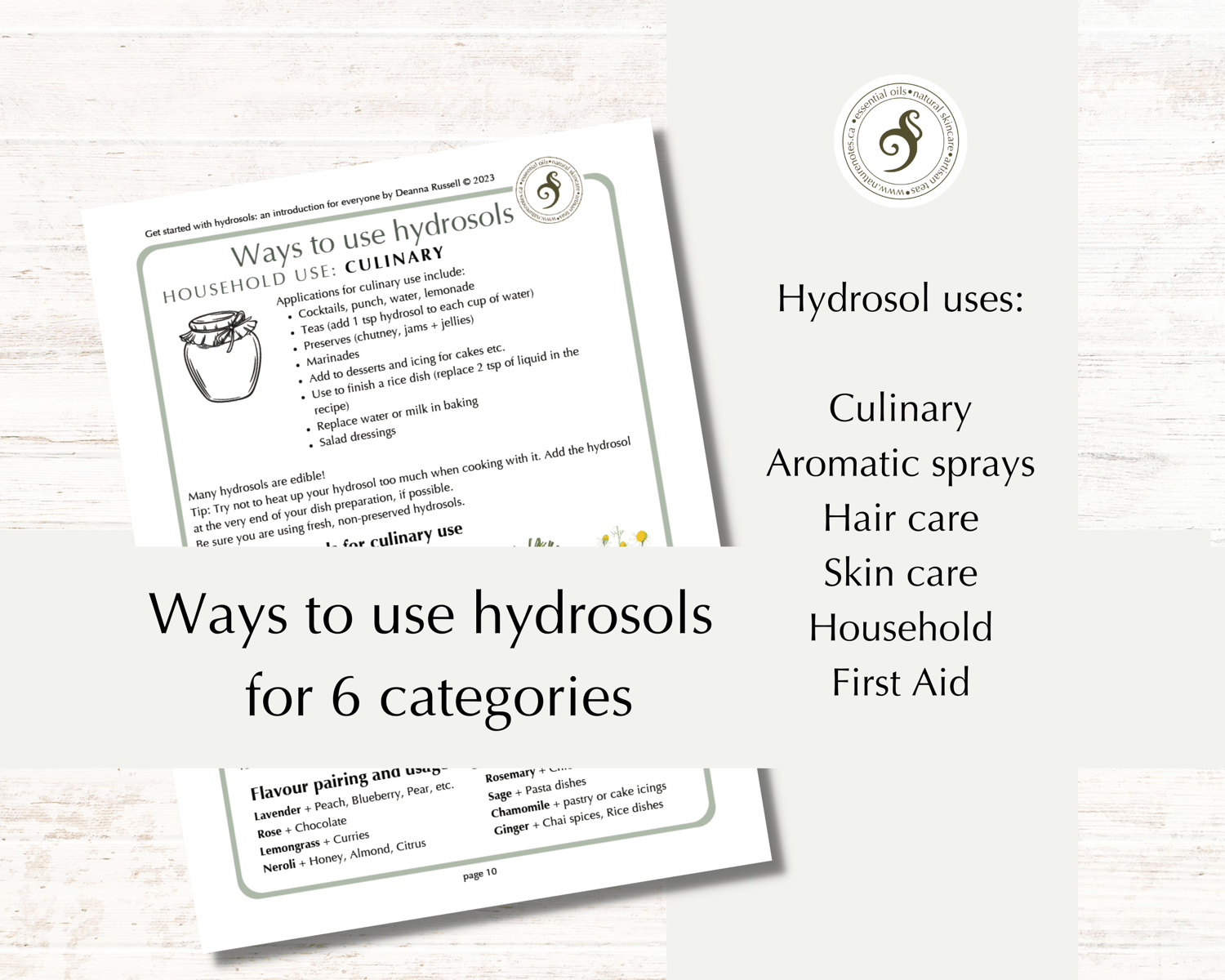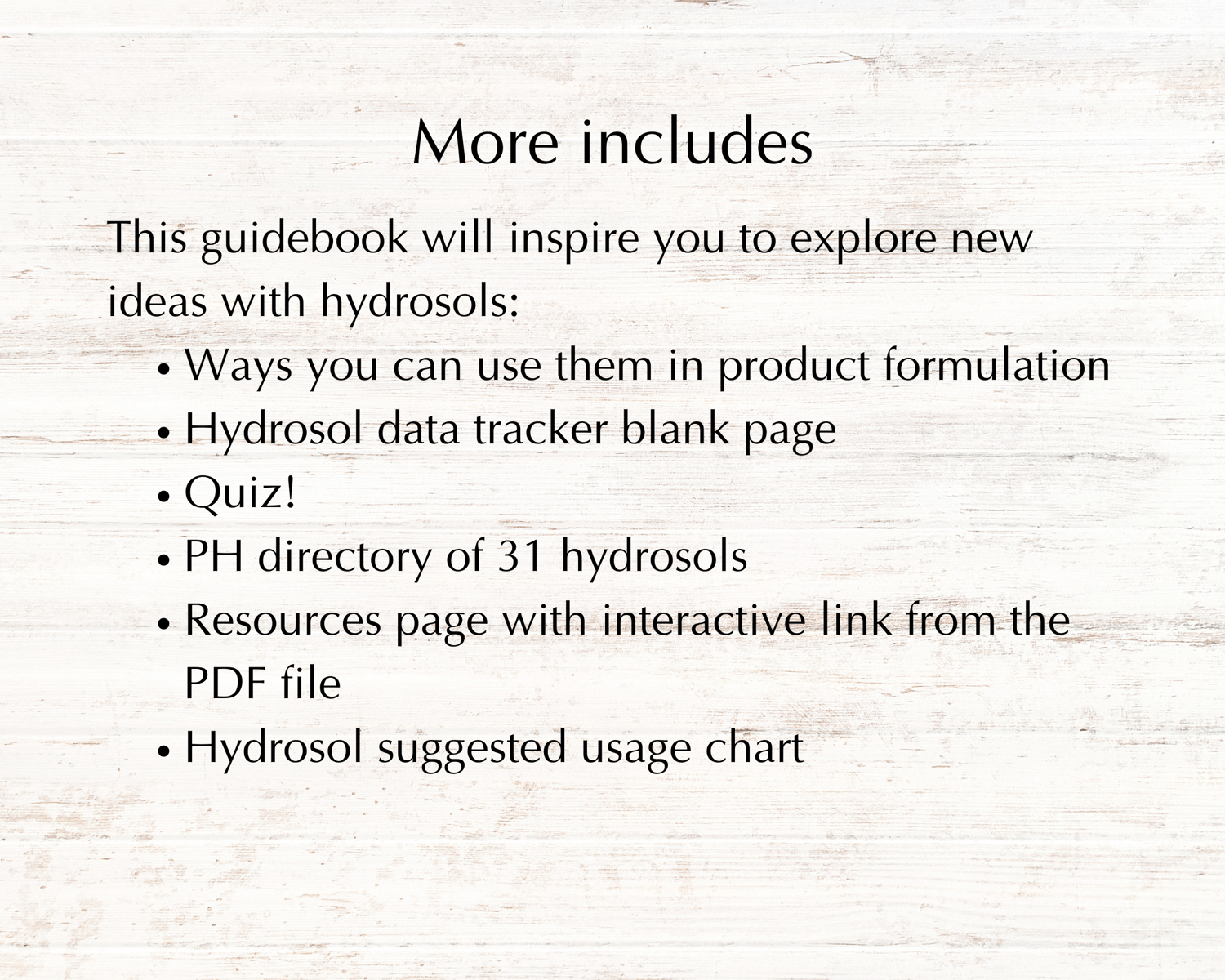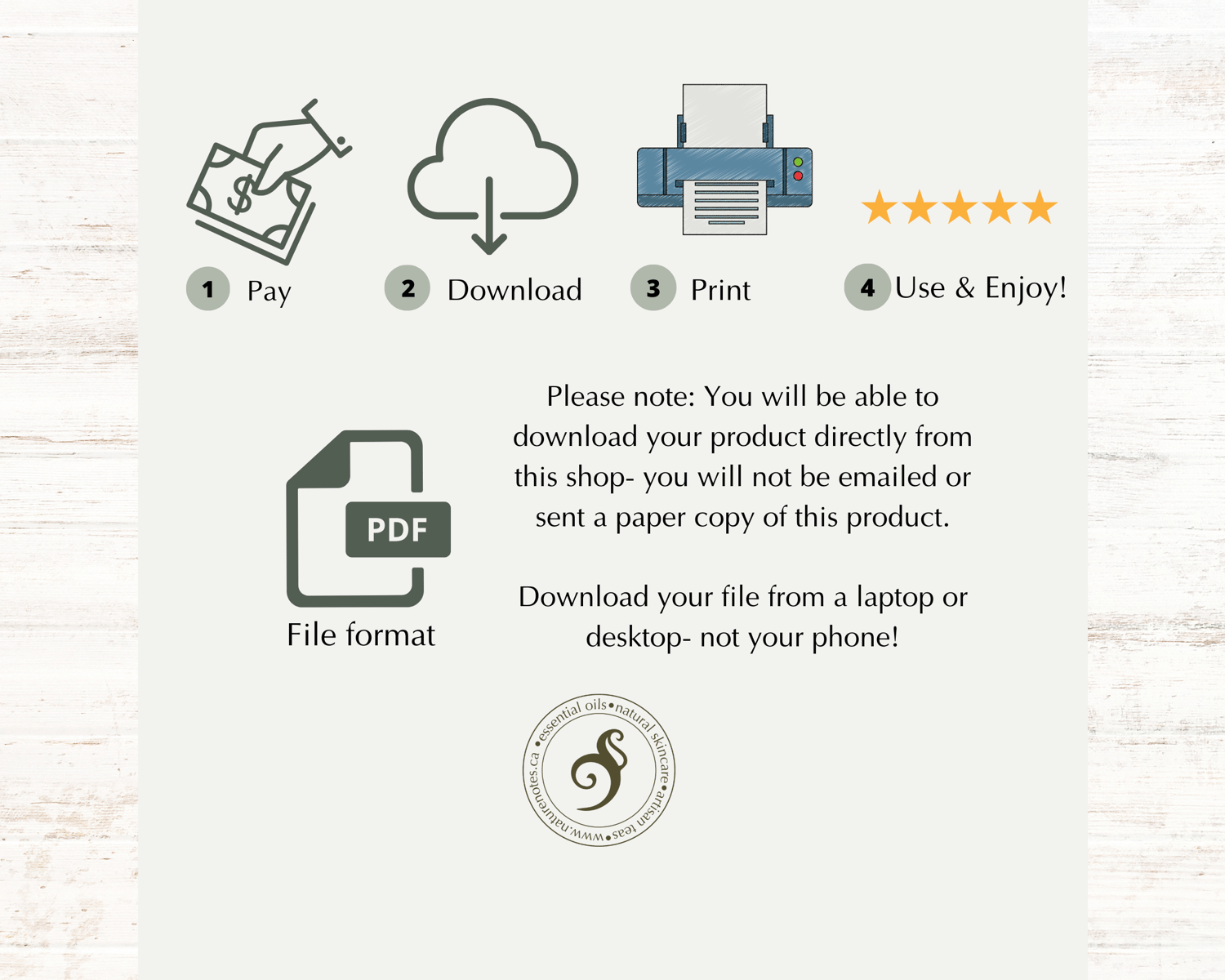 Get started with hydrosols: An introduction for everyone
Hydrosols are gradually becoming more known -and used- in the aromatherapy world. This guidebook is just what you need to have the confidence to enjoy using them, and there are so many ways!
This 30+ page guidebook explains:
🌿 You'll discover what EXACTLY hydrosols are, and what they are NOT
🌿 Differences between hydrosols and essential oils
🌿 Tips on what to look for when purchasing your hydrosol
🌿 How to store your hydrosols
🌿 My personal experiences in distilling hydrosols over the last decade
🌿 PH directory of 31 hydrosols
🌿 Profiles for 9 individual hydrosols and ways you can use them (applications)
🌿 Data tracker page for your hydrosols (blank, for you to use)
🌿 Culinary ways to use edible hydrosols
🌿 Ways to use hydrosols in your household
🌿 Ways to use hydrosols for hair care
🌿 Ways to use hydrosols for first aid
🌿 Ways to use hydrosols for skin care
🌿 Ways to use hydrosols for aromatic sprays
🌿 There is also a quiz page!....
🌿 Resources for you to check out (not sponsored, and no affiliate links!)
*****************
Due to the digital nature of this product, exchanges and returns are not accepted. If you have any issues with your download, please reach out and I'll help you out :)
I recommend printing out your guidebook in color if possible, and using a heavier paper for the cover.
This product is copyright by Deanna Russell 2023
Please purchase a copy for each person using the guidebook. If you need a group rate, please reach out to me and we can arrange something.