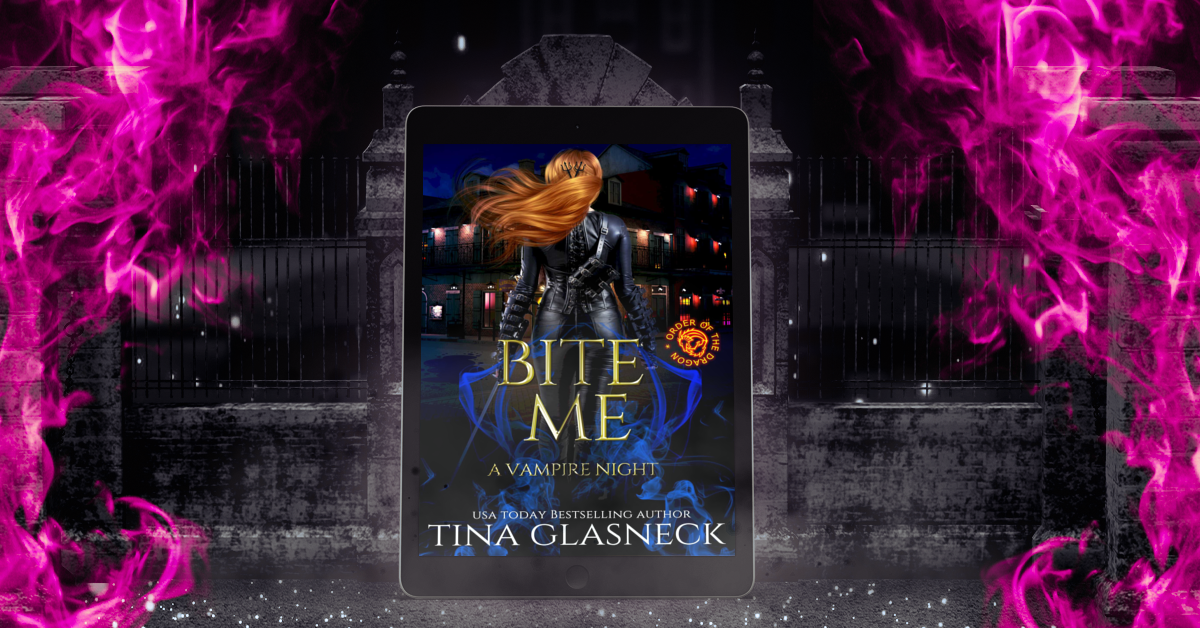 Bite Me: A Vampire Night Ebook
On Sale
Want to know more about the sizzle between Drac and Claudine, and how it all began? Now, you can find out in Bite Me: A Vampire Night!
New Orleans offers Claudine a chance for redemption.
Claudine is free from Poseidon's clutches, but the Greek god of the sea isn't ready to let his pawn go so easily. Now, she'll have to face off against his highly trained assassins or lose more than her freedom.
But when her only hope leads her to a convent of vampires, she'll find the surprise changes all she thought she knew. And all she will need to know, even how to entice a vampire prince...
Welcome to New Orleans. Heads and the good times will roll.
Bite Me: A Vampire Night is a short story and a part of the Order of the Dragon series. It is best enjoyed when read in series order.




The book will be sent to you via Bookfunnel. Bookfunnel will also help you to sideload (load your book onto your e-reader), should you have difficulties.