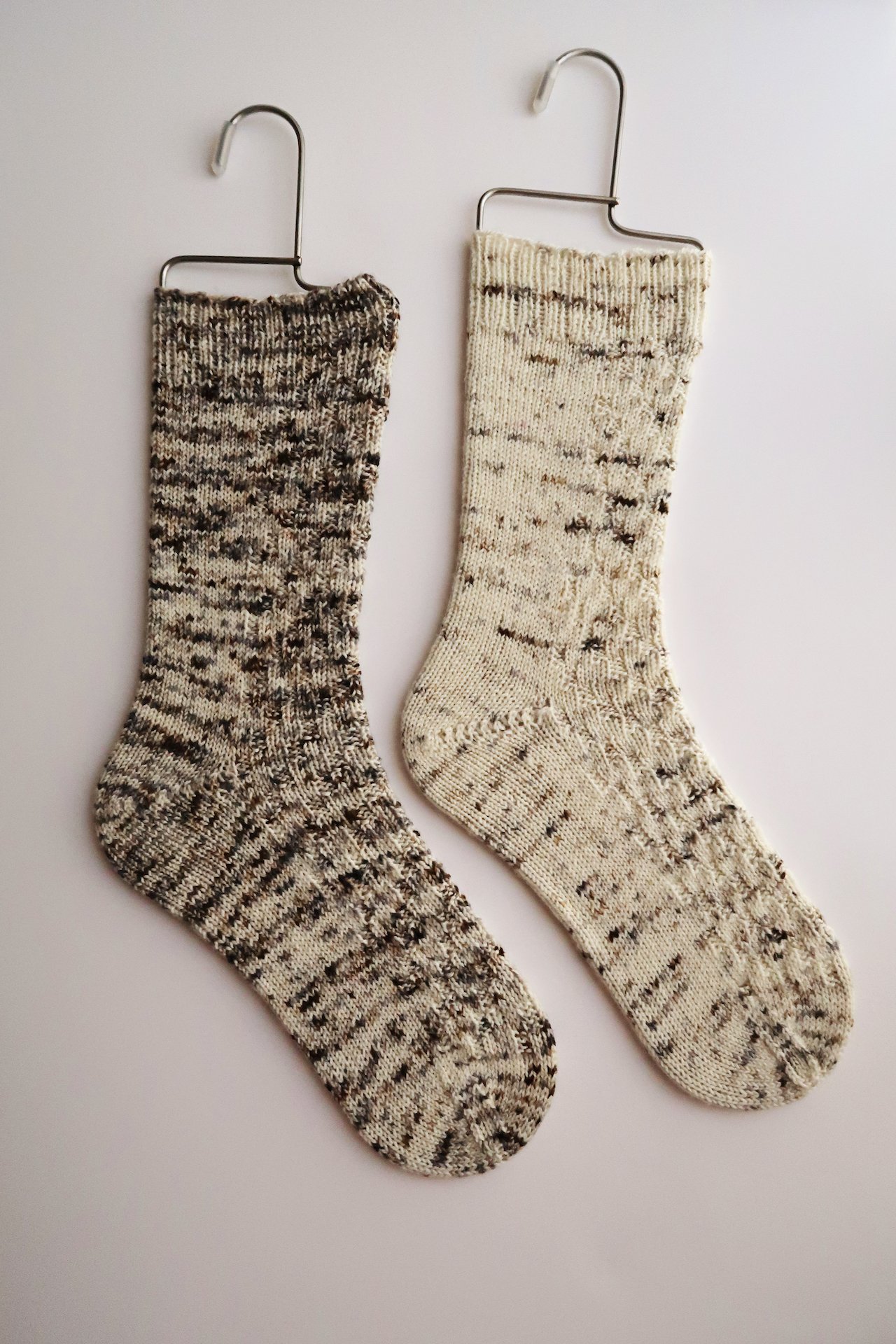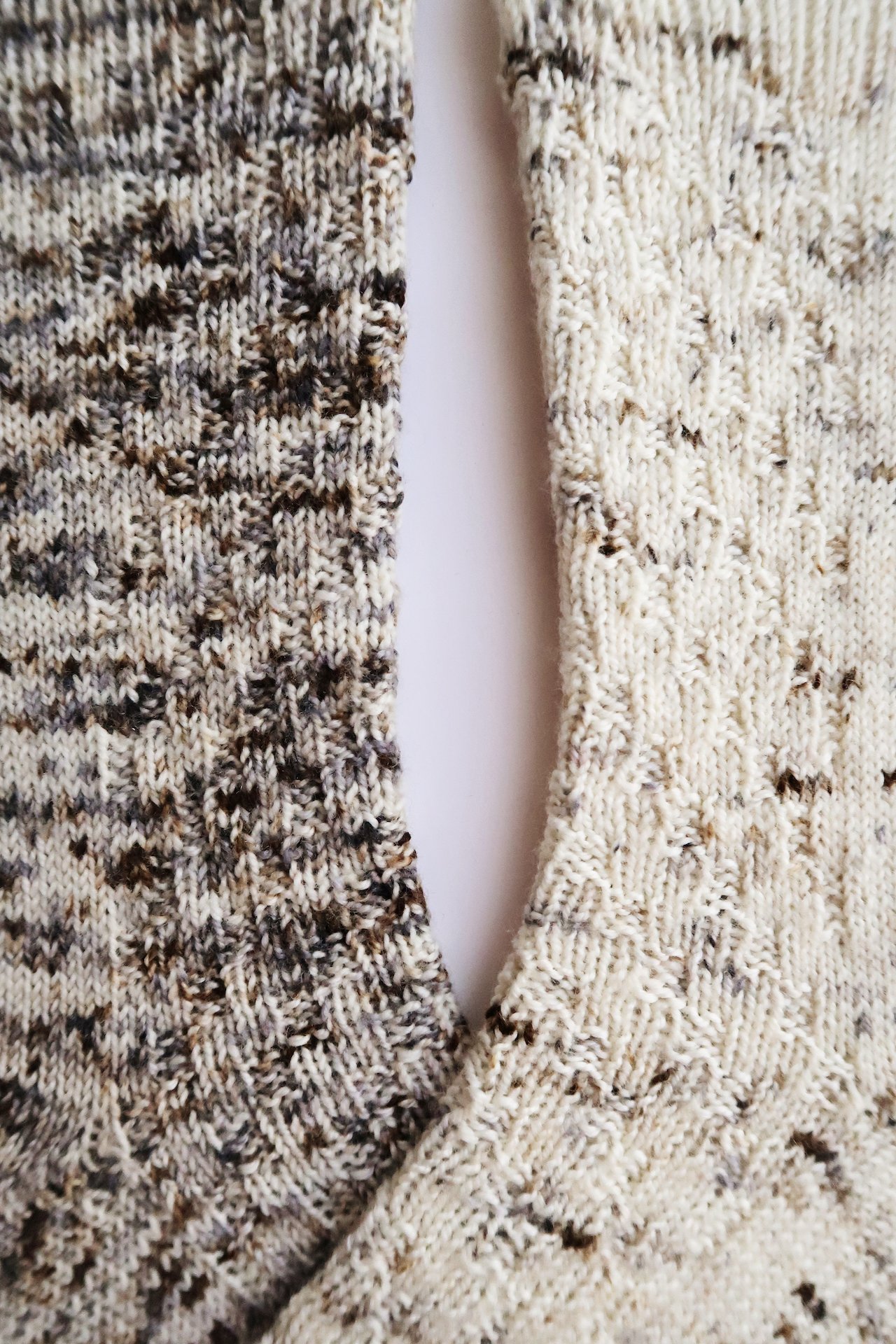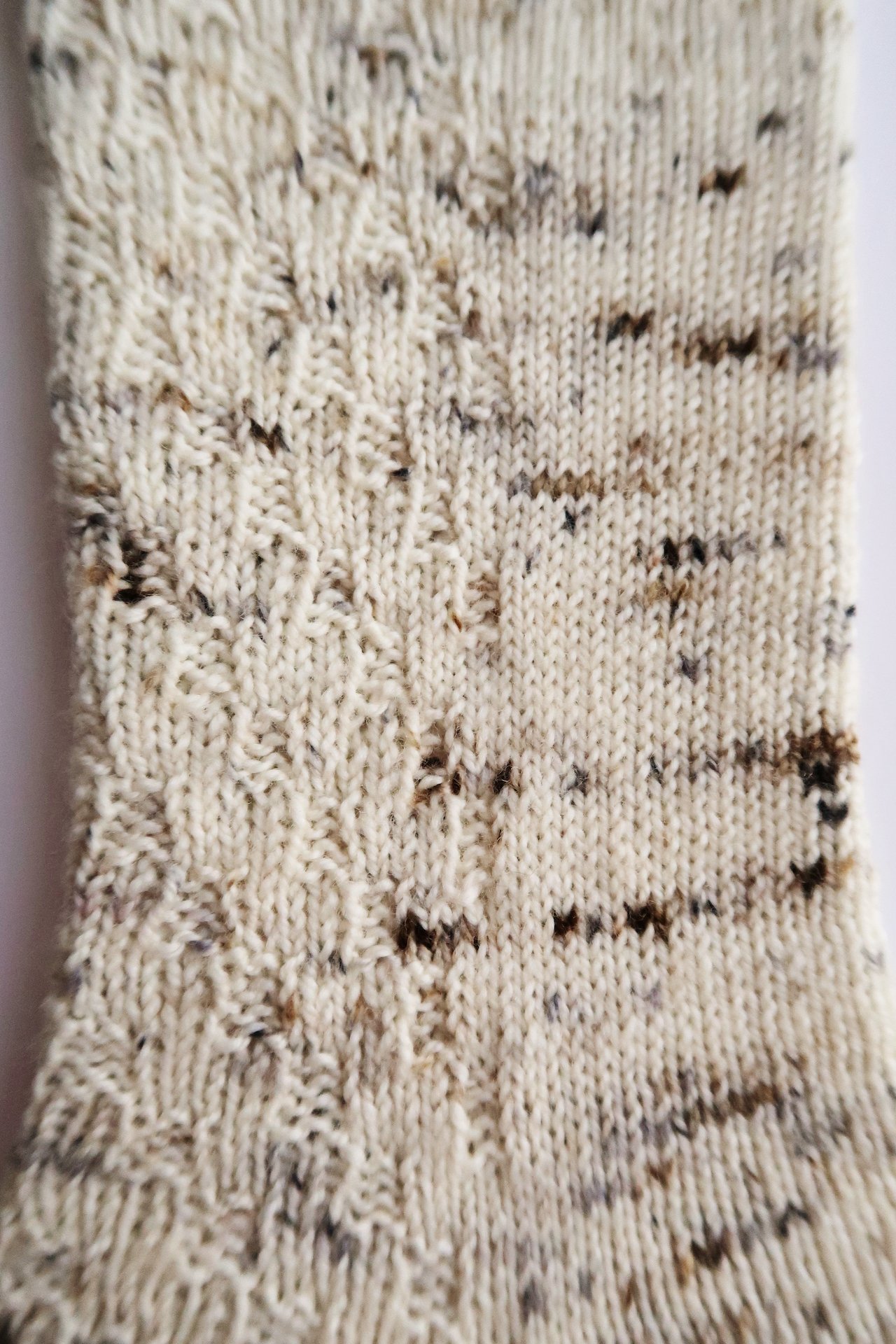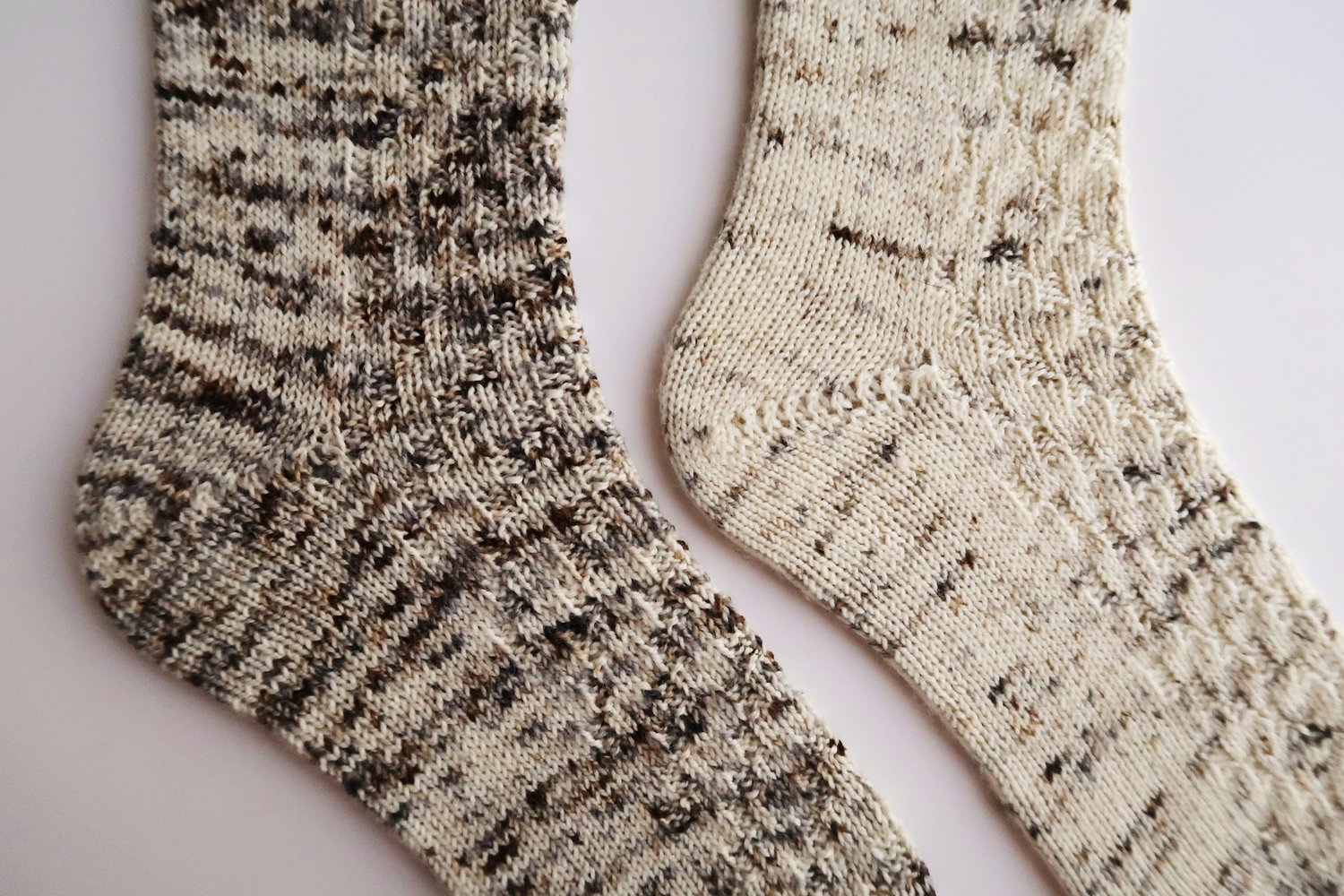 Diagon Alley Socks
On Sale
£3.50
A fun pair of socks with a simple knit/purl texture pattern that travel diagonally across the leg and foot … there are instructions included for both a left leaning and right leaning diagonal pattern so you can mix and match for your socks in any way that you like.

The name for the pattern - Diagon Alley - was inspired by both the stitch pattern and the Harry Potter Themed yarn I used to knit the sample with!

What you will need:
• Yarn – 100g Sock Yarn (approx. 365-400m / 400-440 yds) Sample knit in Black Trillium Fibres, in the Pebble Sock base in the Hedwig Colourway.

• Needles – 2.25mm or 2.5mm (US 1 or 1.5) on a Long cable for magic loop (I suggest 40" / 100cm for two at a time knitting). - Pattern is written for Magic Loop knitting but can be adapted for DPN's if that is your preferred sock knitting method.

• Notions – Stitch Markers if you wish to mark the beginning of the round.

• Gauge – Approx 8-9 sts/inch in stockinette

• Size – Socks are sized in a Small (Medium/Large).

Abbreviations/Techniques:
• CO - Cast on
• Sts - Stitches
• K - Knit stitch
• P - Purl Stitch
• DS - Double Stitch – German Short Row Technique – Slip stitch purlwise with yarn in front, pull working yarn over the right hand needle to create the double stitch (keep the tension taught when doing this). If the next stitch is a knit you can carry on from there, otherwise if it is a purl stitch then pull the yarn back round to the front to carry on purling.
• K2tog - Knit 2 stitches together (1 stitch decrease)
• SSK - Slip 2 stitches knitwise one at a time & knit together through the back loop (1 stitch decrease)

Pattern notes:
To save on printing if you only need the patterning portion of the sock (if you choose to do your own heel and toe) you will only need to print page 3. If you choose to knit the German Short Row Heel then please check which size you are knitting and then you can print just the page you need for your size.