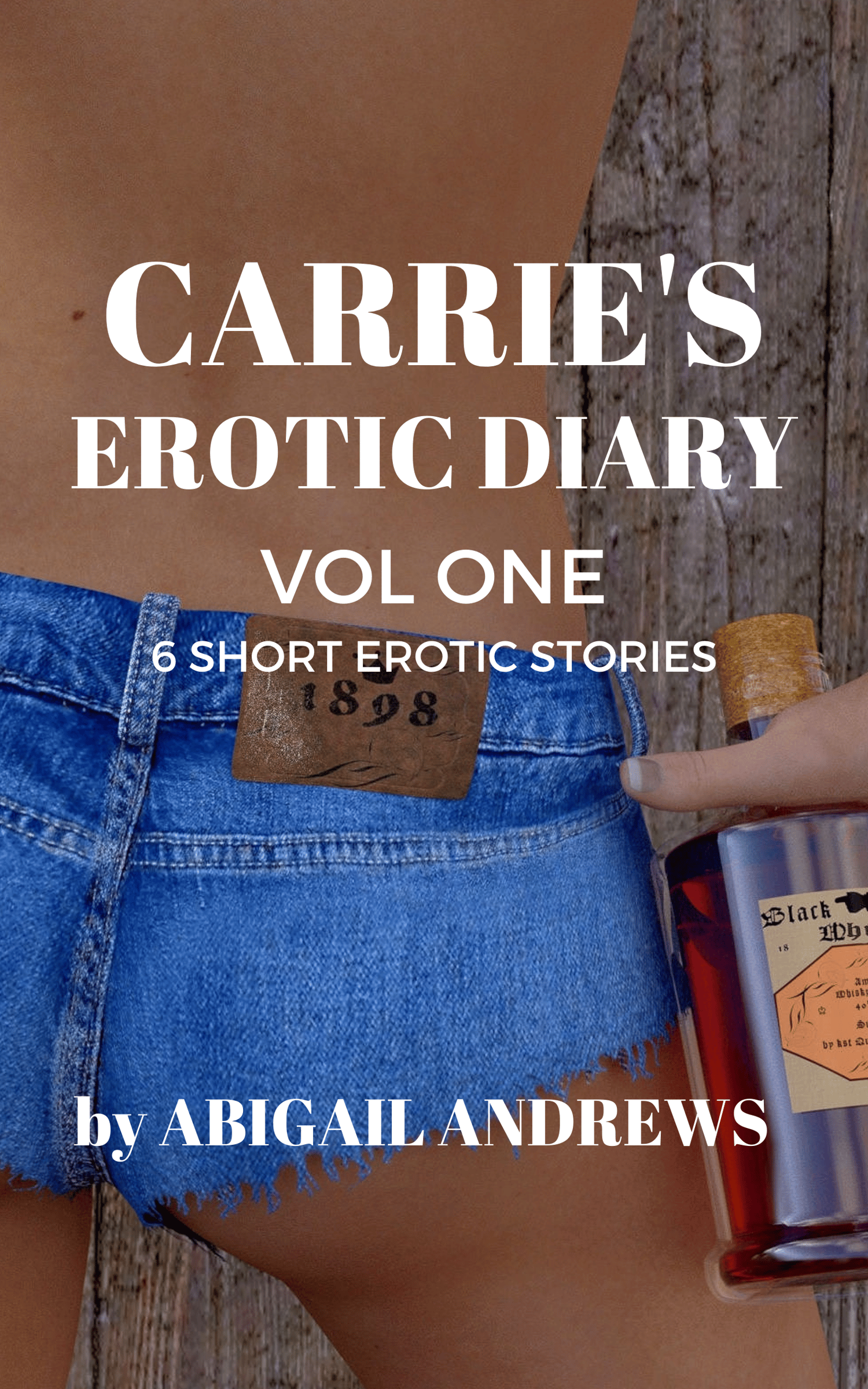 Carries Diary Vol One E-BOOK
On Sale
Preview
FUN LOADED EROTIC SHORT STORIES TO READ.
This e-book has four separate stories, linked by the central character, Carrie White, a fun loving girl with no inhibitions and who explores the world of sex where she is a model, escort and party girl. This is a diary of some of her sexual experiences.

Carrie arrives in London looking for work and through the first few days discovers that she is a nymphomaniac and enjoys everything erotic. These stories continue through the week but each is a different stand-alone sexual adventure, covering many different activities. This is not suitable for minors and those who might be offended by sexually graphic descriptions.  

CARRIE'S EXHIBITION STAND 
Carrie is working on an exhibition stand at a national show. She is attracted to the sales manager, in charge of the stand and he makes a pitch for her. She accepts his invitation to dinner and finds herself in the sexually charged situation that she'd wanted so badly.

RICHARD FOUND AND TRAINED ME
This flashback story is about how Carrie arrived in London. Staying in a cheap hotel and seeking out work. She lands a job as a promotions-girl and through this meets Richard, a photographer who leads her down the rocky road where she discovers how she loves sex.

CARRIE'S LESBIAN ADVENTURE
Carrie is working with Gwen who has been doing different jobs in and on the fringe of the sex industry. Carrie stays over and suddenly they are fumbling with each other in bed and that's where the excitement begins.

CARRIE SERVED HOT
The advert was for a serving wench. The job was to serve four sex hungry, high on success financier guys in a private suite in a top hotel where they had their end of month meal. £1500 was what Carrie would be paid and she realised why when they told her that she was the dessert.

CARRIE AND GWEN'S THREESOME??
Carrie had experienced more than she expected in the past few days, so she wasn't disturbed when she fond herself with Gwen in a threesome with Tim, whom she'd met at the hotel gang-bang

CARRIE AT CLUB EROS
      Carrie was taken along to Club Eros, a sex club in London. Tim was a member and thought Carrie would enjoy being there. Enjoy it! She loved it and threw herself into the atmosphere enjoying one of the other women, making an exhibition of themselves in a lesbian frenzy.

Read and enjoy this book. Also available is the audio book so you can read and listen at the ame time. See it on this page.