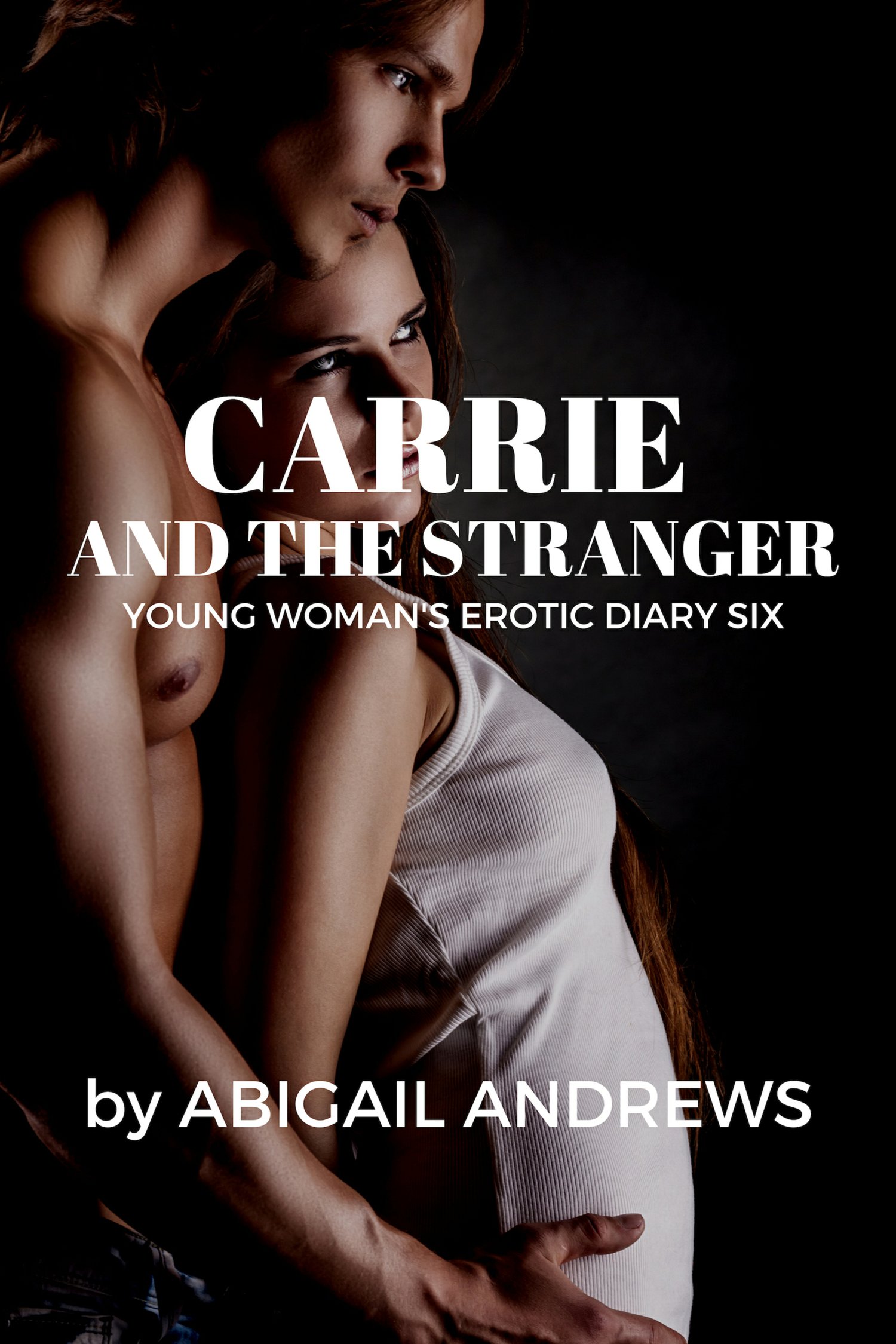 Carrie and the Stranger Young Woman's Erotic Diary Six
On Sale
Carrie and the Stranger 
Introducing Abigail Andrews, a bright young author of short erotic stories. She has been a webcam girl, escort and lapdancer and her stories are woven around her experiences and imagination.
This book contains graphic erotic descriptions and is not suitable for minors or if this material is offensive to you. 

So let me begin:
 I'm starting fresh today. I'm going to write about my experiences and emotions. Maybe one day someone will make this into a book. So let's start by telling you about myself.   My name is Carrie and I love sex. Everything about it. I love guys who are older cause they are better at fucking. I love the chase. Finding a guy, single, married, mainly older and talking him into have a good time with me, naked and intimate   I'm now 24 but I've been like this since my 18th birthday when I was seduced by Richard who was much older and loved younger women. Well women who are between 18 and 22, any size, any shape and anywhere – so he said. We had a wild 3 days together. I learned more than any 18-year-old should know about the art of sex and how to please a man.  That is another story and one you need to watch out for. It's been my secret now for the last 6 years and maybe time to tell you about it.
   Now I'm going to Spain for a vacation. My diary will tell you about the sexual adventures I encounter and this one is about the chance meeting with the guy on the trreain out of London. at the airport in Spain and at my hotel. Was it meant to be that we met? And what would happen? Buy and read on. 

This is the first part of my new adventures so watch out for more. And soon available here as an audio book. You can keep up to date on my blog at
here.