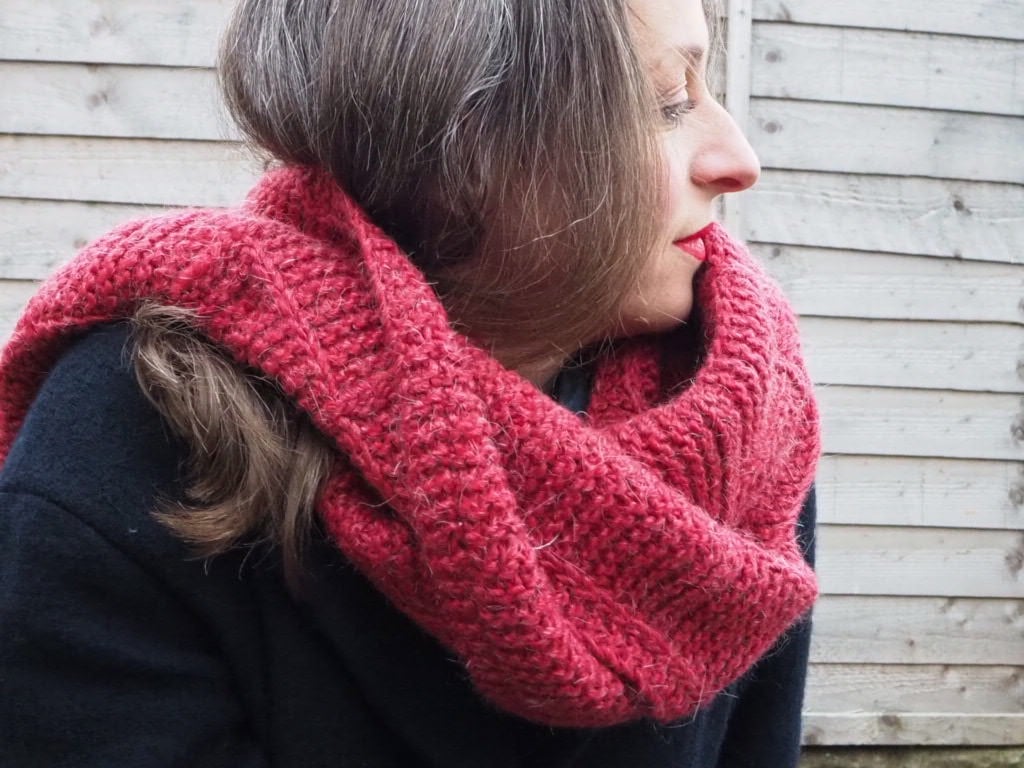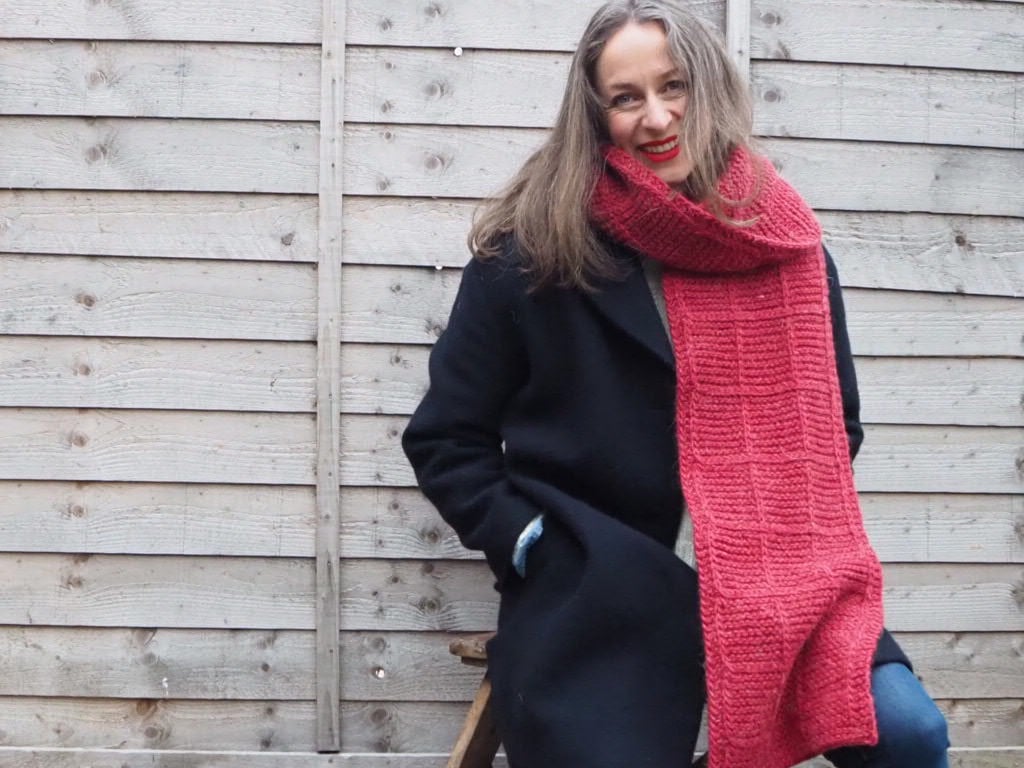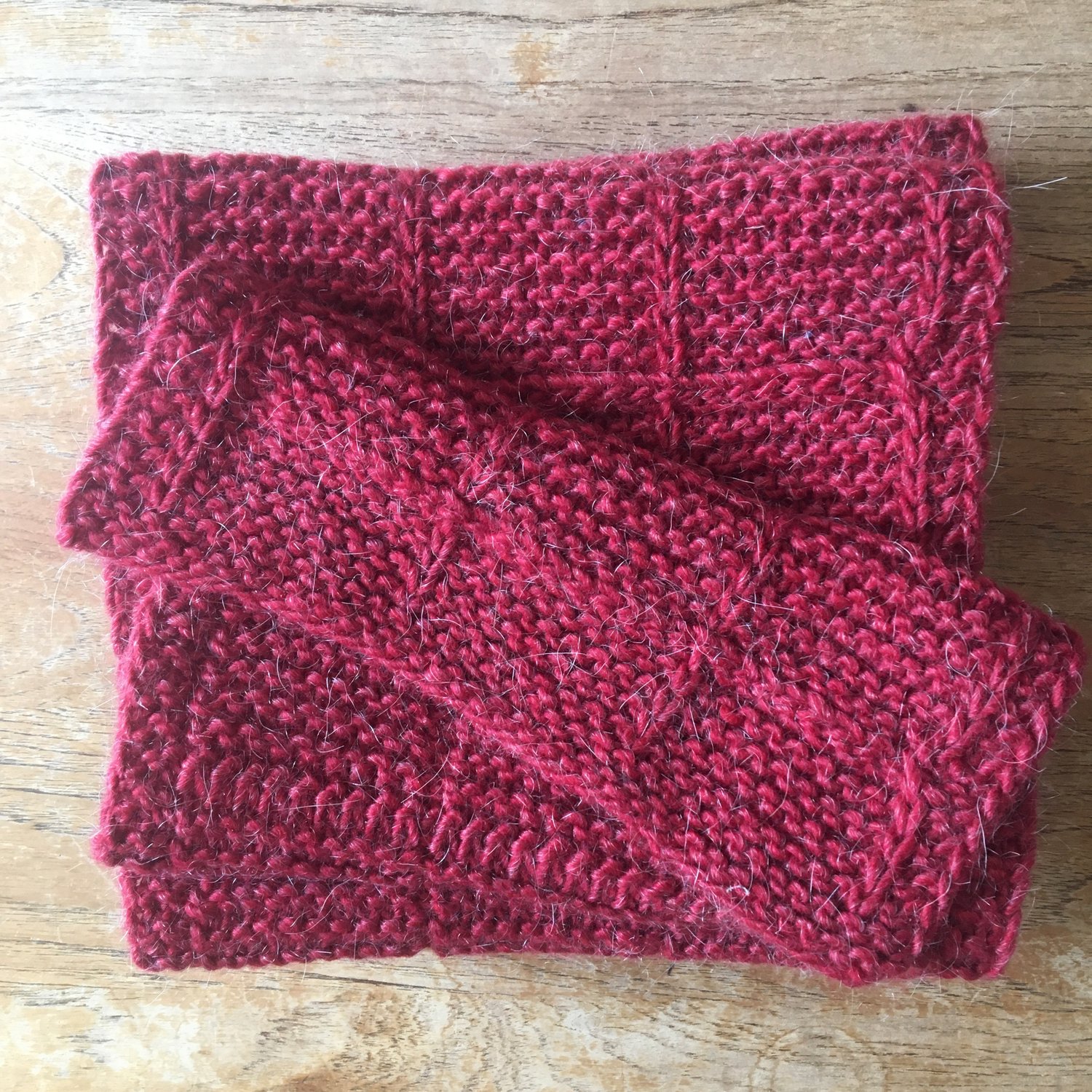 Frida Scarf Knitting Pattern
On Sale
Wrap up warm in Frida Scarf! I designed this scarf with my sister, Frida, in mind. Frida lives in the north of Norway where you do not see the sun for months at the time in winter and it can get very, very cold! So cold that if you go outside with wet hair it will freeze instantly! I thought she could do with a warm hug but because I am so far away from her, a warm scarf is the next best thing.

This chunky scarf uses slipped stitches and a horizontal braid to create a graphic grid pattern. When working row 12 it can be helpful to use a below gauge size needle (I used 6mm) to ensure tension does not get too loose. Switch back to usual size needle on the next row. Should you wish to make a wider scarf, cast on an extra sts in multiples of 10 sts per 7 cm. This scarf is made using UK 7 mm needles. The closest equivalent in US sizes is 10 1/2. Make sure you do a tension square to get the best possible result.

Sizes: One size (make it as long as you wish!) 174cm x 26.5cm (68.5" x10.5").

Yarn: Rowan Cocoon 4 balls in colour 00847, chunky; 115m per 100g; 80% wool 20% mohair

Tension: 14 sts and 24 rows equals 10 cm square measured over garter stitch using 7mm (US 10 1/2) needles. It is important to wash your tension square and measure once it is dry to get the correct measurement.

Needles: 7mm (US 10 1/2) straight needles minimum 35cm (13.75") long. 6mm (US 10) straight needle (used for the horizontal braid row) min 35cm (13.75") long. Adjust needle size if necessary to obtain the correct tension.