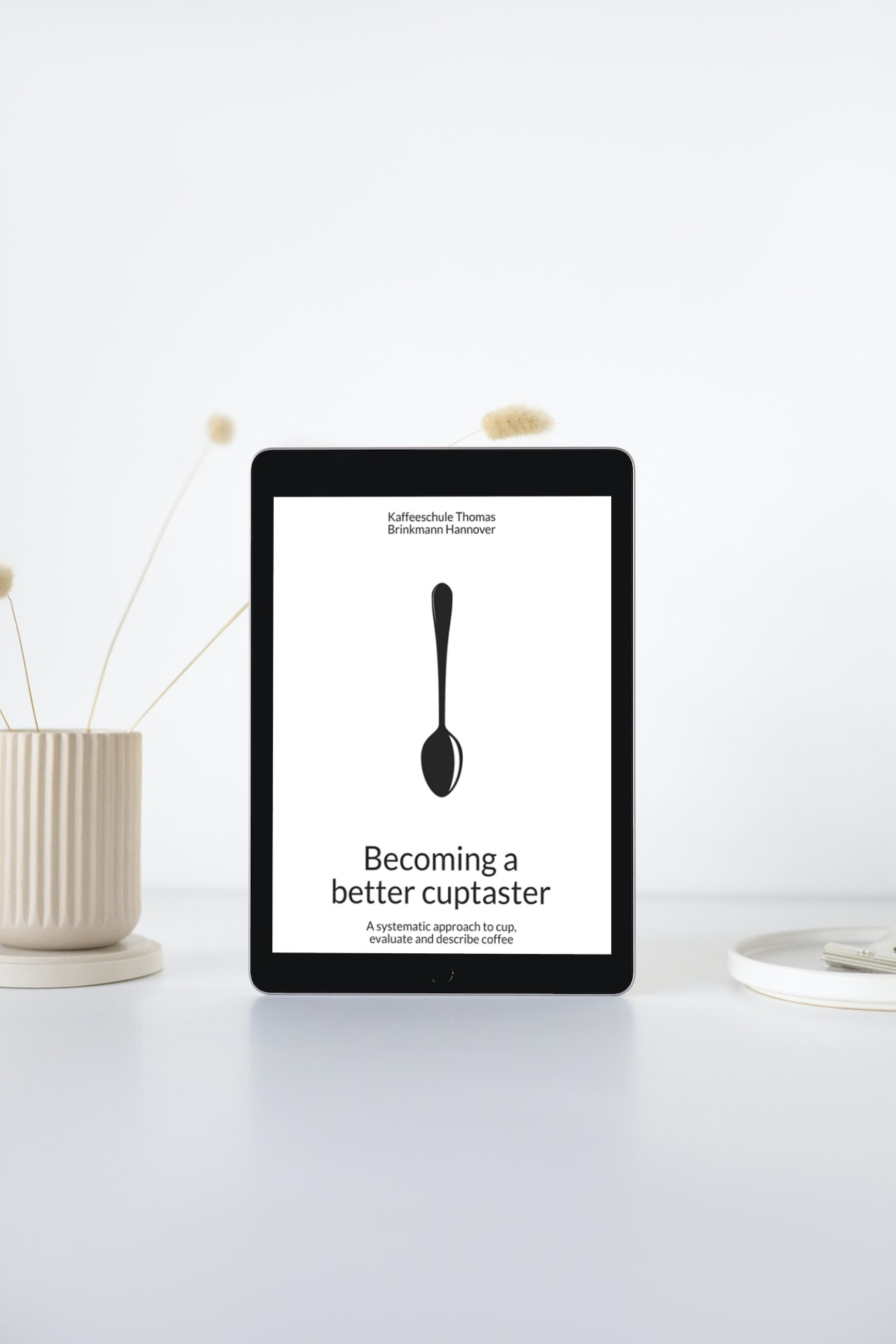 Becoming a better cuptaster
On Sale
Preview
Becoming a better cuptaster - A systematic approach to cup, evaluate and describe coffee
Do you wish to better put your coffee sensory sensations and its quality into words?
Have you asked yourself why it is so difficult to put coffee aroma into words?
Do you wish to make better and more confident decisions about our coffee purchases?
Enjoy getting sensory smarter with "Becoming a better cuptaster" where you get proven information on 119 pages. Written in an easy understandable and "palatable" way, you will get a good overview about the beautiful field of coffee sensory.
Take advantage of:
126 pages (original size of the printed product: 17 x 24 cm / 6,6 x 9,5 inch)
5 logically structured chapters
500+ words for describing coffee (coffee vocabulary)
Trainings questions at the end of each chapter
Independently researched
Reviewed by our advisory board consisting of long-time coffee professionals
Easy to download the PDF after purchase