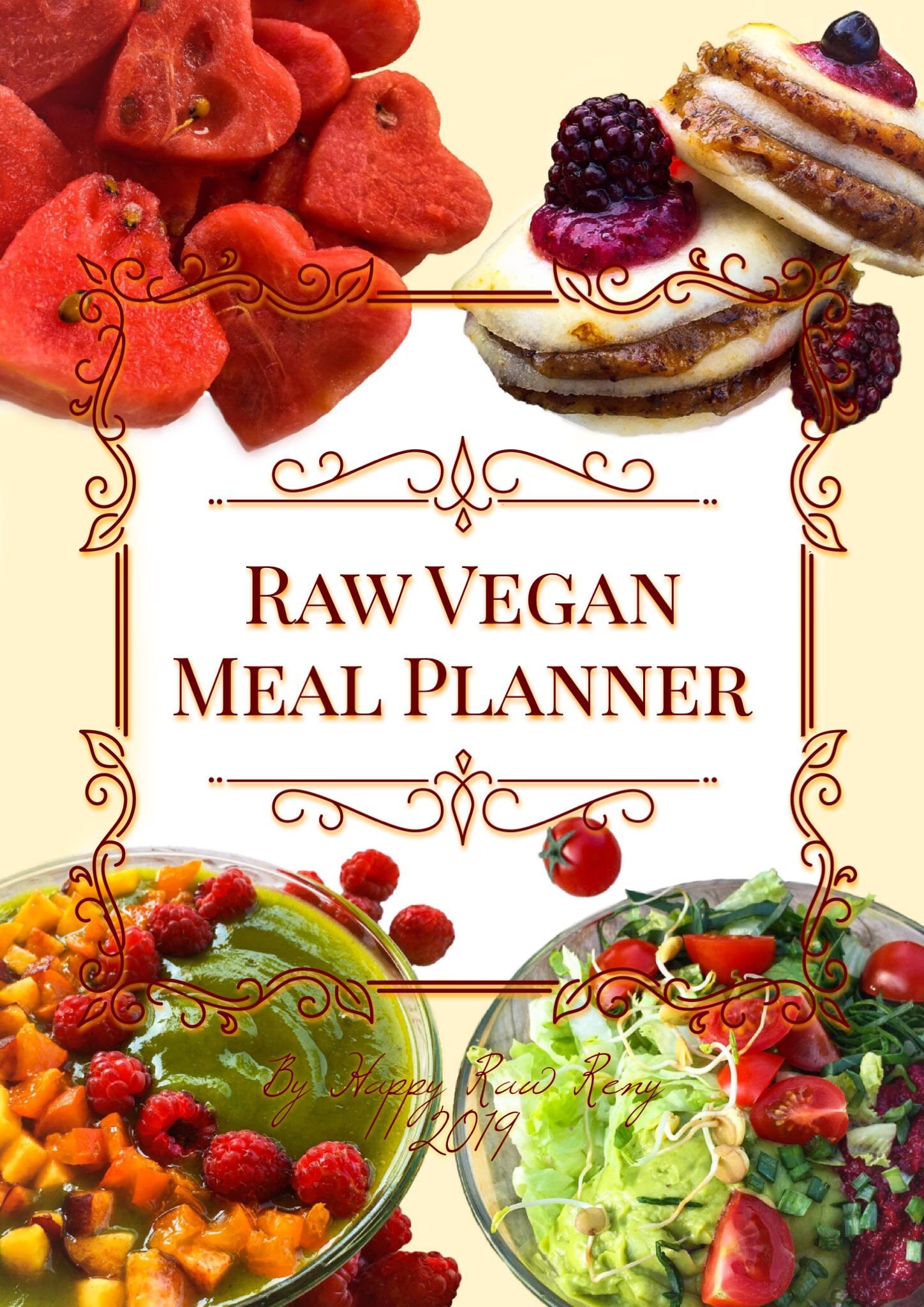 Raw Vegan Meal Plan for 4 weeks
On Sale
$22.00
This fully raw vegan meal plan is loaded with colourful pictures and has all the different recipes for every single meal for four weeks.

I also added daily suggestions for exercise and mindfulness practice.



All the recipes are very simple and do not require a dehydrator. There are a few dehydrated ingredients, but they are optional.

This is how I eat all the time on my fully raw vegan journey for over a decade. And I feel much happier and healthier than I did 12 years ago before I started on this beautiful path!

This book is designed specifically for smart phones, so you can easily read all the text right on your phone! But it can also be viewed on any other device that can read PDF documents and you are welcome to print it out if you need to.

What you'll get:
* 4 weeks of simple to prepare, but very delicious and satisfying raw vegan recipes for every singe meal.
* Easy to grasp shopping lists for each week.

* Daily exercise and mindfulness ideas.

* Guide on how to adjust this meal plan for your personal needs and produce available.


* Breakfast is typically a green-fruit juice or veggie-fruit juice with some whole fruit or a smoothie bowl.
* Lunch is usually a smoothie bowl or some fancier but easy to make fruit meal on a weekend.


* Dinner is a salad with a delicious low-fat dressing with avocado, nuts or seeds.

I do not limit you to any quanities of ingredients in this meal planner, because I believe that we all need different amounts of food and have our personal preferences for proportions.
I encourage you to experiment with different quantities and see what works for you.

The biggest goal of this meal planner is to show you how you can start eating raw vegan food in a sustainable, delicious and satisfying way and ultimately become your own raw food guru!



NB! This is an electronic book, not a physical copy. Once your payment is complete, you should receive an email with a download link. If you have problems downloading, try using a different browser or use computer instead of a phone.

If you have further issues, contact me at happyrawreny@gmail.com with the same email address you used for purchasing.



I hope you enjoy it and if you are not fully happy with the meal plan or if you have any questions or consernes, feel free to message me on Facebook or Instagram. My name on all social media is Happy Raw Reny.