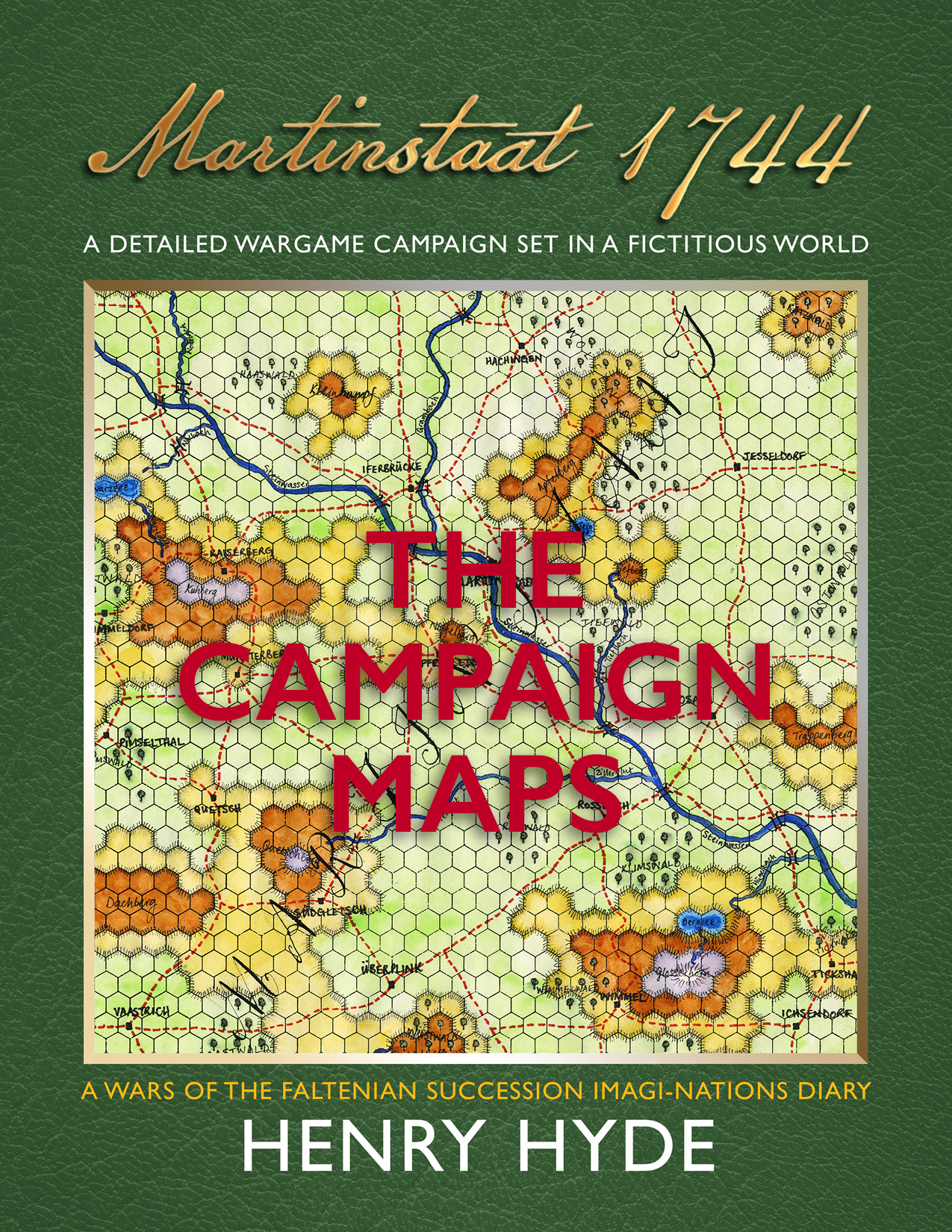 Martinstaat 1744: the Campaign Maps
On Sale
This booklet, containing all 16 of the campaign maps in the original Martinstaat 1744 book, is for those readers who would prefer to pore over larger versions of the relevant campaign move maps. It has been compiled particularly for readers of the printed version—those who have bought the PDF version are obviously able to 'zoom in' on the illustrations in a way that readers of the printed book cannot—but I am making it available to everyone.
The maps in this PDF are much larger than this example visual—they are almost full page (8.25" x 11") at 200dpi, so perfectly suitable for printing out on your home inkjet if you wish.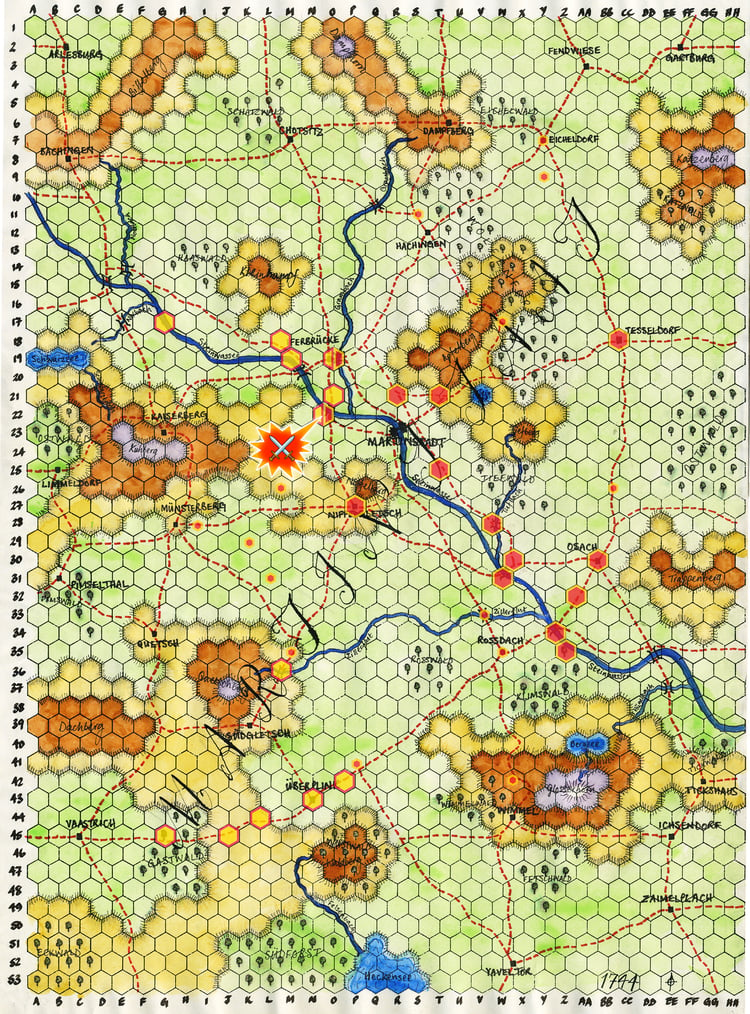 This booklet is FREE to whoever wants it, but of course the author appreciates all contributions to enable him to continue producing unique work, so you may choose your own price from $0 upwards. Even a dollar helps to fund the creative juices!
I hope you find it useful and enjoy the full book.