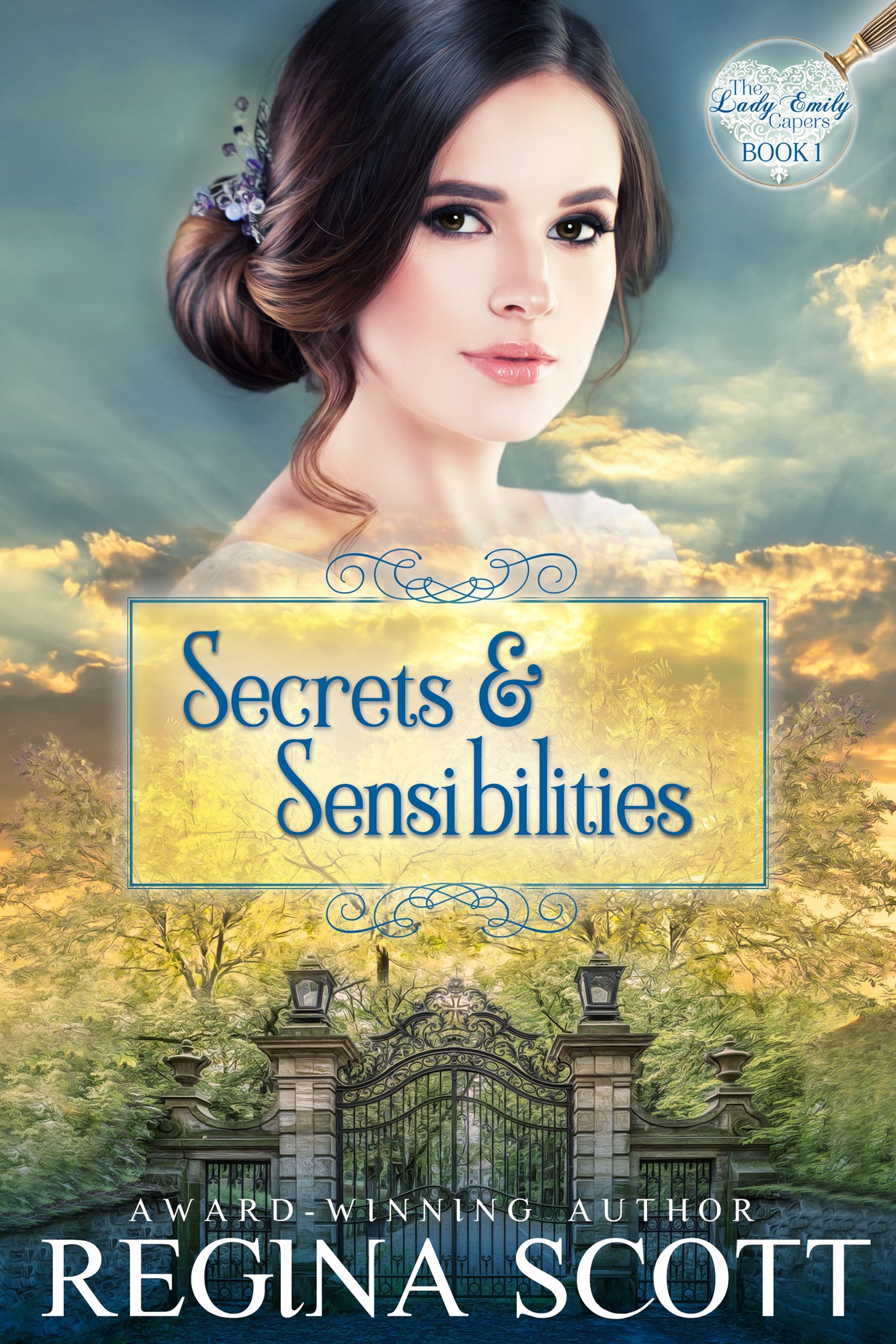 Secrets and Sensibilities
On Sale
Chaperones have all the fun.

When art instructor Hannah Alexander plays chaperone on a country house visit before Easter, she thought one of her four students might catch the eye of the handsome new earl. She never expected him to show interest in her, but one moment in the charming Lord Brentifield's company, and she's in danger of losing her heart.

Raised in America, David, Lord Brentfield, is having a difficult time finding his footing as the new lord of the manor. As earl, he's not supposed to notice the lovely art teacher, but Hannah's knowledge might hold the key to uncovering who's been stealing priceless art from the Brentfield estate. So, aided by Hannah's protégé, Lady Emily Southwell, David and Hannah set out on a treasure hunt that will bring them closer to each other, and to a killer.

If you enjoy warm, witty Regency romance with a touch of mystery, you'll love this first-in-a-series novel from an award-winning author.

 "I loved this book. The Colonial Upstart of an earl paired with a lovely art teacher is a brilliant stroke and the writing matches her plot. This is a page turner, and I defy a reader to put the book down until finished." Noted Regency author Emily Hendrickson

5 Stars! "Secrets and Sensibilities had the perfect balance of love, danger, and humor. It was a fun novel that I had trouble setting down! I definitely recommend it to fans of clean Regency fiction that contains a dash of mystery and danger." Britt Reads Fiction

5 Stars! "As the reader, I could not put down this novel. I read the entire story in one sitting. (Yes, I found this tale to be that good.) Hannah and David's romance is but the first in this series. Each of the four young charges (Priscilla, Emily, Daphne, and Ariadne) will have their own stories told. And I am wasting no time in beginning them. Excellent! Highly recommended!" The Huntress Reviews

Discover the secret to falling in love, with Hannah and David, today.

This ebook comes with epub and mobi formats and can be delivered from PayHip or BookFunnel. You may receive an invitation to download from both. BookFunnel offers technical support for loading onto your device.