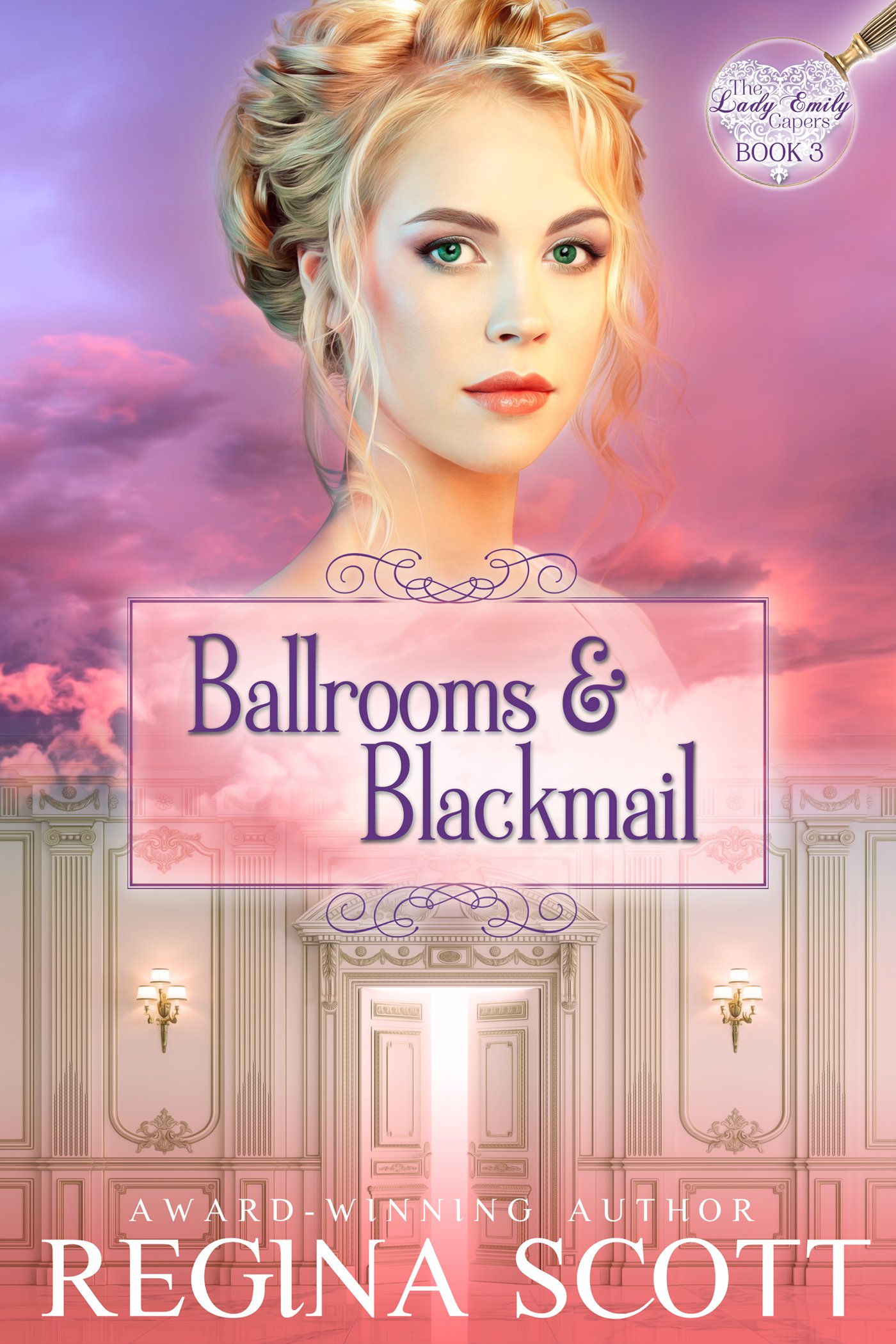 Ballrooms and Blackmail
On Sale
The toast of London is about to get burned. 

Priscilla Tate, most celebrated debutante of 1815 London, is determined to make a brilliant match to save the family fortunes. She's well on her way to wringing a proposal out of the Season's most eligible bachelor, the Duke of Rottenford, when blackmail notes start arriving, threatening to expose a dark secret unless she ceases her pursuit. It's up to her dear friends, Lady Emily Southwell and Ariadne and Daphne Courdebas, to help her uncover the mastermind before disaster strikes, particularly as Nathan Kent, the duke's personal secretary, already suspects her of scheming.

Nathan Kent was given one assignment by his illustrious family: Prevent his cousin, the Duke of Rottenford, from marrying a social climber like Priscilla Tate. But the more he's thrown into the lady's company, the more he finds to admire. As secrets begin unravelling, Priscilla and Nathan become unlikely allies to protect the duke and each other, only to discover that some secrets, like love, were meant to be shared.

If you enjoy warm, witty Regency romance with a touch of mystery, you'll love this novel from an award-winning author.

5 Stars! "This story, filled with romance, mystery, and a touch of suspense, is another winner from author Regina Scott. Awesome!" The Huntress Reviews

5 Stars! "I'm having such a fun time reading through the Lady Emily Capers series by Regina Scott. Ballrooms and Blackmail is an excellent addition! I know that when I pick up one of these books I am going to enjoy witty characters, a hint of danger, and an entertaining mystery all wrapped up in a clean regency romance. It is a great combination." Britt Reads Fiction

Uncover the secrets of love with Priscilla and Nathan, today.

This ebook comes with epub and mobi formats and can be delivered from PayHip or BookFunnel. You may receive an invitation to download from both. BookFunnel offers technical support for loading onto your device.