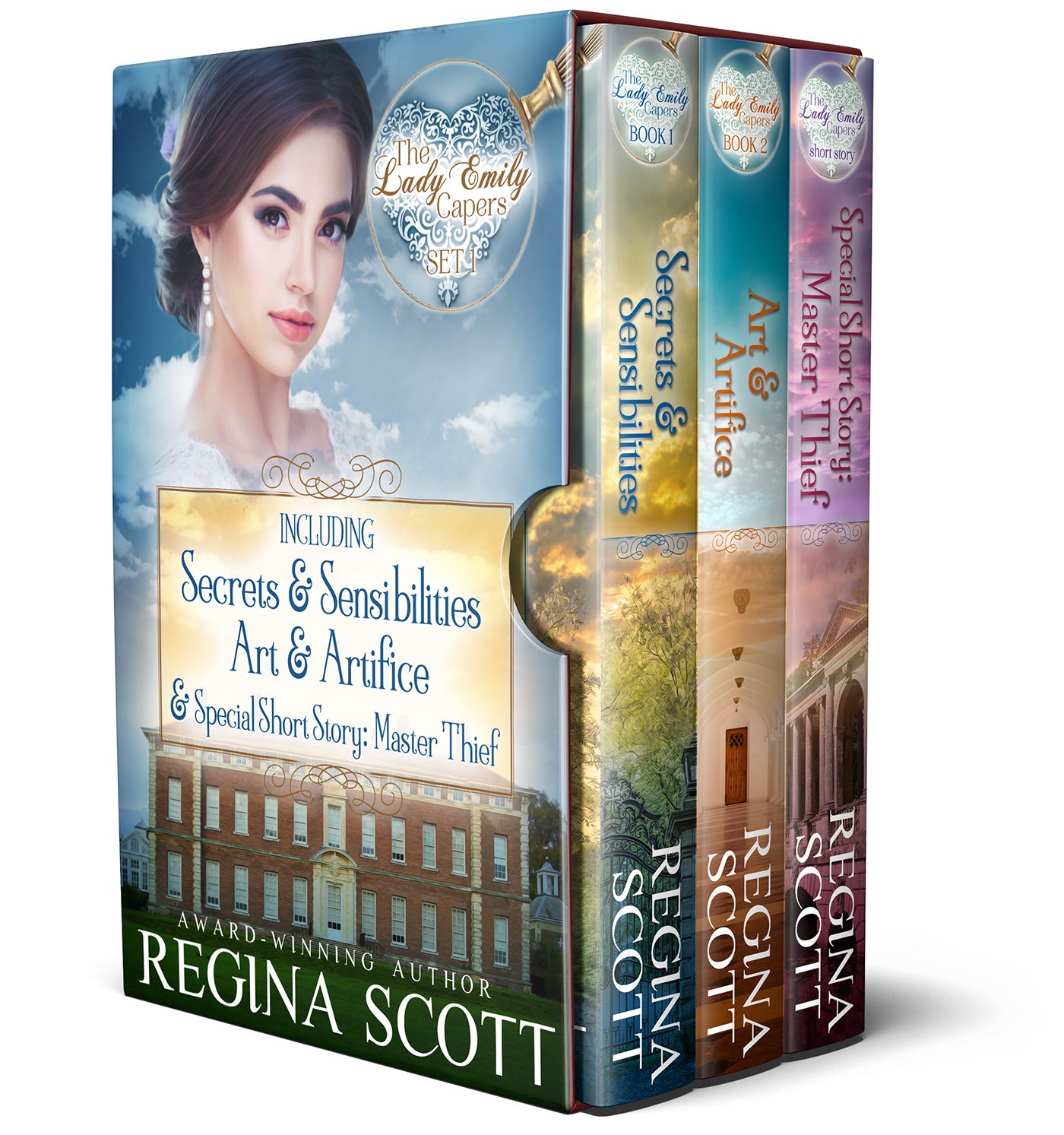 Dangerous Dalliances: The Lady Emily Capers, Set One
On Sale
Sweet kisses, longing looks, and a hint of danger…
Lady Emily Southwell and her three friends, Priscilla Tate and Daphne and Ariadne Courdebas, are determined that someday the world will speak in reverent tones of the year they made their debuts in London Society. A shame mysteries keep cropping up that only they can solve.
You'll enjoy these warm, witty Regency romance mysteries by an award-winning author that begin the Lady Emily Capers:
Secrets and Sensibilities: When Lady Emily's beloved art teacher, Hannah Alexander, accompanies them on a country house visit, she falls for the handsome owner. But will the new earl lead her on a treasure hunt that will bring them closer to each other, and to a killer?
Art and Artifice: Lady Emily's dreams of being an artist are threatened when her betrothed demands they marry. She and her friends must use their skills to learn whether he has something up his sleeve besides a nicely muscled arm, especially when a new love beckons.
Exclusive short story: Master Thief: Lady Emily's new love may hold the key to solving the mystery of a missing jewel, but is there more to the theft than meets the eye?
"Witty characters, a hint of danger, and an entertaining mystery all wrapped up in a clean Regency romance. It is a great combination." Britt Reads Fiction
Discover the secret of falling in love, today.
This ebook comes with epub and mobi formats and can be delivered from PayHip or BookFunnel. You may receive an invitation to download from both. BookFunnel offers technical support for loading onto your device.